Filthy Limper, Rabbit Hunt and the 2+2 PokerCast: This Week in Poker Podcasts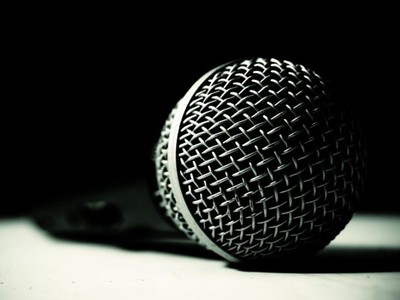 Some of you may have noticed that we hadn't had an update for Filthy Limper Radio in a few weeks. I even mentioned last week that a new episode wasn't available. Well, as it turns out, this was due to an update to the show's RSS feed that didn't make it into the poker podcast directory. That has been rectified and fans of the show can once again find Filthy Limper Radio available in the poker podcast directory.
As a matter of fact, I was so excited to see a new episode that I promptly downloaded the latest episode and fired up the show. As regular listeners know, Filthy Limper Radio is a free-form style show that typically spans three to four hours per episode. Though this podcast is just shy of the three hour mark, it is loaded with some great stories and discussions. Check out Johnny's story about Ron "Horshack" Palillo, I found it quite amusing.
Unfortunately, I didn't make it to the feature interview with poker pro Dan Bilzerian (which looks like it covers some very interesting topics), but I did want to call attention the Ironman Podcast that the guys from Filthy Limper will be doing on September 3rd.
The guys are attempting to raise funds and awareness for the 22Q.org Foundation, a charity dedicated to "Improving the quality of life for individuals affected by the 22q11.2 syndromes through family and professional partnerships." Filthy Limper is pledging to broadcast for at least 50 consecutive hours. The official list of guests hasn't been released but it will include many poker celebrities and maybe even some mainstream celebrities as well. Be sure to check Vegas Poker Radio for more details.
Listen to Filthy Limper Poker Radio →
Another show that I normally listen to but haven't in a while is Rabbit Hunt. Even though it has been a relatively slow news week, Mark and Matt manage to find some interesting aspects of the news to discuss. Topics on this week's poker podcast include speculation on what prompted the parting of ways between Viktor "Isildur1" Blom and PokerStars and the DOJ in search of a payment processor to facilitate the return of Full Tilt money to US players.
If you listened to my advice last week and caught the interview with Tom Hall on last week's 2+2 PokerCast, you won't want to miss this week's episode which features part two of that fascinating interview about the big games in Macau. In addition, Mike and Adam provide their insight on the week's top poker stories and check in with PokerStars Poker Room Manager Steve Day to discuss the latest happenings with their lead sponsor.
That's all for this week. As usual, feel free to leave your own reviews, rip on mine, or suggest other poker podcasts for my listening pleasure.