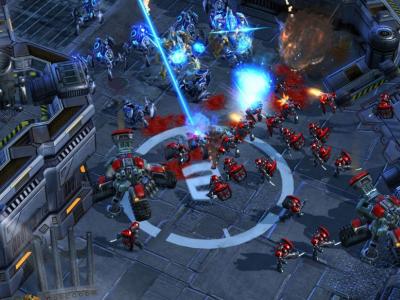 To excel at the game you need keen hand-eye coordination, excellent emotional control and rock-solid nerves. It takes natural talent combined with years of dedication to the game to have a shot at reaching the top; but those that make it compete in tournaments with prize pools worth hundreds of thousands of dollars, can make 6-figures a year and enjoy pop star-like status among their many fans.
Sound familiar?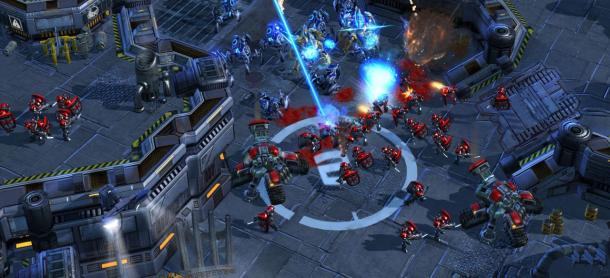 Welcome to the world of "Electronic Sports," or eSports. Calling video games played competitively as a "sport" may sound strange or even offensive to sports fans, but it is a rapidly growing industry that is starting to hit mainstream culture in the western world. In Asian – and especially South Korea – eSports has been an established industry for more than ten years. The top players have annual contracts exceeding six figures and they are idolized by thousands of screaming teenage fans in their home countries.
It is hard to ignore the parallels with online poker. The skill set required to excel in one is inherent in the other, it appeals to the same young, computer-savvy, predominantly male demographic and the ultimate goal of the two pursuits is the same: money.
Some of the biggest names in eSports have transitioned over to online poker with great success. And poker sites are starting to take notice, tailoring promotions and advertising to the eSports industry.
Making the Move.
The popular eSports games are more complex than your typical arcade games. National Geographic described the video game Brood War as "chess at warp speed." In this fiercely competitive game, players have to make complex calculations at rapid speeds while evaluating risks and possible outcomes in order to choose the right strategy and tactics just to gain a small advantage over their opponent.
It is not easy to make it in the eSports world. Players are expected to practice 12 hours a day or more; top-level competitors can suffer from a complete disconnection from society in their pursuit to exceed. With great time and effort devoted to the game, no room – or desire – is left to study or gain expertise in any activity outside of video games.
It is then not surprising that eSports competitors may look to online poker as a welcoming alternative. It is easier to succeed: a higher percentage of the player pool in online poker are winners. To those unsuccessful in the gaming world, online poker offers the opportunity to earn money with their already mastered skills and competitive mindset through playing online games; and against softer competition.
Many of the retired champions of the cybersports world have already chosen poker as a follow-up career. The most famous player to make this transition is Bertrand "Elky" Grospellier. Having enjoyed a successful career in the early days of Brood War in South Korea, he shifted his focus to online poker and quickly became one of the most successful MTT players.
The latest PLO cash games prodigy, Davin "mTw-Davin" Georgi, represented his native Germany playing Warcraft 3 at the 2006 "World Cyber Games." Griffin Benger, one of the biggest MTT winners this year, is also well known in the video gaming world as "shaGuar," a retired Counter-Strike champion. The list goes on, but the pattern seems clear: those who stood out in eSports are now among the biggest winners in online poker.
Poker Sites are Waking Up.
The online poker business model is dependent on the continual influx of new players. Traditional marketing strategies have been successful, but those that stay ahead of the curve and reach new pools of players will have the most success. One such group of potential players are eSports competitors and fans.
PokerStrategy.com was the first site to sponsor an eSport tournament in early 2010. Team Liquid StarLeague 2 (TSL2) was held in Brood War and awarded a $22.5k prize pool. In March 2011, TSL3 took place featuring the game StarCraft 2 where PokerStrategy.com provided a $34.5k prize pool. The latter attracted over 50k viewers watching the live stream and many thousands more have viewed the tournament since on YouTube.
Full Tilt also promoted Rush Poker in association with a smaller scale tournament organizer eSports Heaven in early 2011. The competition offered a prize pool of approximately $2k for each of a variety of games including Quake Live, Counter-Strike: Source, Call of Duty 4, Team Fortress 2 and others. BadBeat.com, a poker training and staking site, is also one of larger advertisers on eSports Heaven.
Sponsoring such events is a relatively inexpensive way to reach a target audience of young adults possessing the skills and experience to compete in online poker. These individuals – many without an established financial life, and with the belief that it is possible to earn money by playing games – make the perfect fit as online grinders.