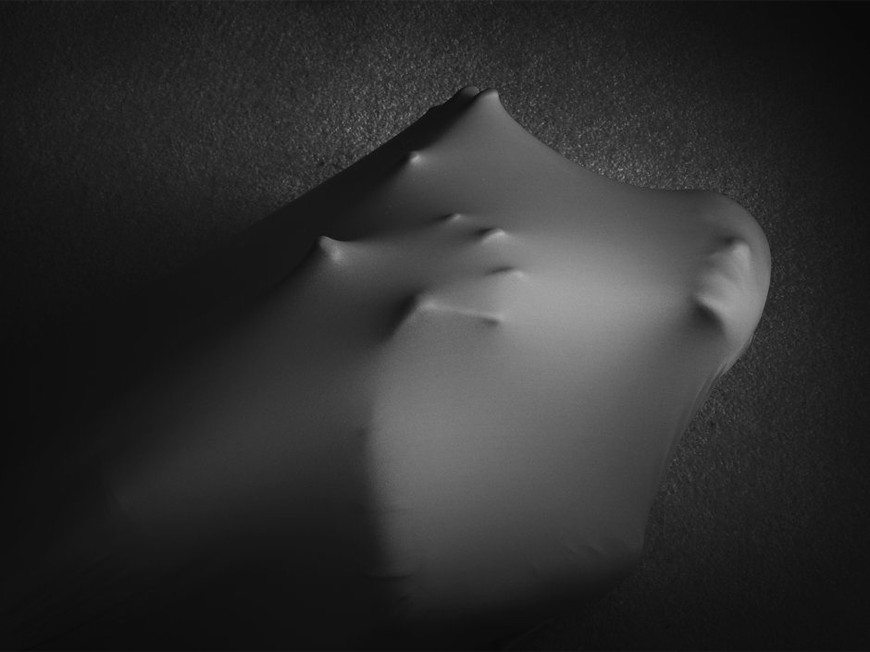 Key Takeaways
Though Las Vegas Sand's chief is on a media blitz to "stop internet gambling," the arguments he puts forward are all in support of effective online gambling regulation in the US.
The rhetoric might be against regulation, but all the arguments presented support it. Though Las Vegas Sand's chief is on a media blitz to "stop internet gambling," the arguments he puts forward are all in support of effective online gambling regulation in the US. If you share Adelson's fears, then you should support the regulation of internet gambling. If lawmakers vote down attempts to regulate, it's a vote for maintaining the status quo—and it's this status quo that concerns Adelson.
Internet gambling exists throughout the United States today. A US citizen can play at an online casino, place a bet at an online sportsbook, and play a hand of real-money online poker. It's easy to deposit and gamble in minutes. These sites, based in offshore jurisdictions, rarely afford the player any protections.
Online gambling is here, and it's going nowhere. No developed country has successfully stopped its citizens from gambling online. The choice is either to regulate or not. If regulated, players will flock to these sites. If left unregulated, players will continue to gamble on offshore sites, but outside the checks and controls that national or state regulation would offer.
Adelson's new website and accompanying video is calling to "stop internet gambling," but more precisely it advocates for lawmakers to vote down attempts at national or state-level regulation. The website highlights Pennsylvania and California, two states currently considering regulating online gambling, and targets federal bills currently circulating Congress.
Adelson urges lawmakers to oppose these measures. He states that regulation is "in the history of bad ideas … one of the worst!"
But opposing measures is a vote for the continued proliferation of online gambling regulated offshore. All the fears shared by Adelson are fears of a lack of effective regulation—issues that would be resolved if properly regulated in the US. The rhetoric might be against regulation, but all the arguments presented support it.
The StopInternetGambling.com homepage clearly states:
"We have already seen the dangers with offshore internet gambling sites."
Yes, we have. Many internet gambling sites today, open to US players, are regulated in offshore jurisdictions that do little to protect players. They may not properly verify the player, or keep checks on potential problem gamblers. They may not require participation in industry-wide blacklists, or require player funds to be properly managed, or require safe gambling limits or define advertising guidelines.
Sheldon is right: We have seen the risks of unregulated and offshore-regulated, online gambling.
But we've also seen the benefits of nationally-regulated online gambling. Throughout Europe, regulation has been successfully adopted, giving the government control over the industry to ensure protection of players, the young and the vulnerable.
That's one of the primary reasons for regulating online gambling, and Adelson argues it well.
"At least with brick and mortar casinos, someone's identification can be verified and their behavior monitored to ensure that nothing unscrupulous is going on. Internet gambling simply does not afford us any of those protections."
Unregulated gambling may not; but state regulated gambling does.
Monitoring behavior and identifying players can be much more thorough and precise in a regulated online environment than even in regulated land-based casinos.
Let's look at examples in Europe. Under national regulation in Italy, for example, all players must use their national ID number before they can place a bet. In Denmark, the national NemID system is used, the same verification system used in banking.
Whereas I could go to The Venetian and gamble without anyone even asking my name, internet gambling, in a well-regulated environment, affords more protection than what we see land-based casinos today.
"Internet gambling literally makes it possible for bets to be placed by anyone at any time."
Unregulated online gambling does. But a well-regulated environment allows you to precisely monitor—much more effectively than in a regulated land-based casino today—how much a player bets, and when. Central systems monitor cross-site gambling activity for individuals to ensure players bet within their means and do not show patterns of addictive behaviour.
Again, this is not just theory, this is in practice today. For example, on Sweden's state-owned and regulated site Svenska Spel, players must set daily and weekly loss-limits, and cannot play beyond these maximums. In Spain, a player must set maximum deposit limits on a daily, weekly and monthly basis.
It's one of the big benefits of online over land-based gambling. Every deposit, withdrawal, bet and bonus can be tracked by the operator, reported to regulators, and systems can monitor gambling behavior. The mode allows for easy collection of rich datasets which can be used to protect players, implement cross-site limits and effectively maintain a country-wide list of blocked players.
Want to set a maximum amount of time in a day a player can gamble? Lobby for such a requirement under state or federal regulation. Without regulation, as it is today, there is no opportunity to control it at all.
"Internet gambling subjects the young, elderly and working poor to the dangers of gambling… "
Unregulated online gambling does. If there was regulation set at the state or federal level in the US, precise guidelines on advertising could be set to ensure the vulnerable are not targeted.
A couple of contemporary examples from state-regulated Europe: In France, the online gambling regulator recently partnered with the national advertising regulator. They did this so that operators can ensure their advertisements meet stringent guidelines before they air. This week, In the UK, an online gambling operator got its knuckles rapped for even hinting gambling may be linked to seduction (it featured a female with "seductive eyes.")
This is national regulation at work.
Online gambling "... opens the door to unscrupulous characters."
Unregulated online gambling certainly does. That's another strong argument for having a regulated licensing system. I'm sure Mr. Adelson has heard of the stiff suitability requirements in New Jersey, where all applicants must demonstrate "good character, honesty and integrity by clear and convincing evidence," to give just one recent example.
"... many foreign internet gambling sites use popular comic book and cartoon characters to appeal to younger users."
Another very good point that strongly advocates for regulation in the US. This statement comes in a supplemental PDF on the website, and uses the example of MandarinPalace.com, which has slots that specifically target young players.
It's an apt choice. MandarinPalace is a Curaçao-based online casino which accepts US players via easy deposits on credit cards, gift cards, or prepaid visa cards. This is what can occur when it is outside US regulation.
If it were regulated, of course, laws can be crafted to ensure children are not targeted in game design and advertising.
As we exhaustively conclude, Adelson has presented a strong case for regulated online gambling at the state or federal level. By bringing it under the eyes of US regulators, all aspects of the experience can be monitored and controlled to ensure there is a safe, fun environment, with the correct checks on verification, player protections, advertising controls, deposit limits, and more.
This is not all theoretical. As the examples above show, this has been implemented successfully in many countries across Europe. And upon regulation, players flock to the nationally regulated sites. Players would much rather play on a nationally-sanctioned site than something regulated offshore, as regulators from the UK, Denmark, France and others would testify.
So we come to the real question—is regulated online gambling "a societal train wreck waiting to happen," as Adelson fears, taking these countries "down a slippery path from which we will never be able to turn back?" Or has it helped protect the young and the vulnerable, and allowed adults to enjoy gambling in a sensible manner?
These are real, legitimate fears. Thankfully, they are fears that can be put to rest with data. Europe has lead the way, and now has a body of data demonstrating the effects of regulating online gaming.
"A Significant Decline in the Proportion of Problem and 'Moderate Risk' Gamblers in Online Gambling"
That is the title of a report published just yesterday by ARJEL, the French online regulator. France was one of the first countries to liberalize online gambling, back in early 2010. The report concludes, in no uncertain terms [emphasis added]:
Since the introduction of a new regulatory framework established by the Act of 2010, overall proportion of online players classified as "excessive and moderate risk" is decreasing.
The proportion of problem gamblers in online gambling is down from 8.3% in 2010 to 6.6% in 2012,
The proportion of moderate-risk gamblers also declined from 14.4% in 2010 to 10.4% in 2012.
It concludes:
This significant decline illustrates the positive effects of regulation on the practice of online gambling since market opened.
Not quite the societal train wreck Adelson fears.