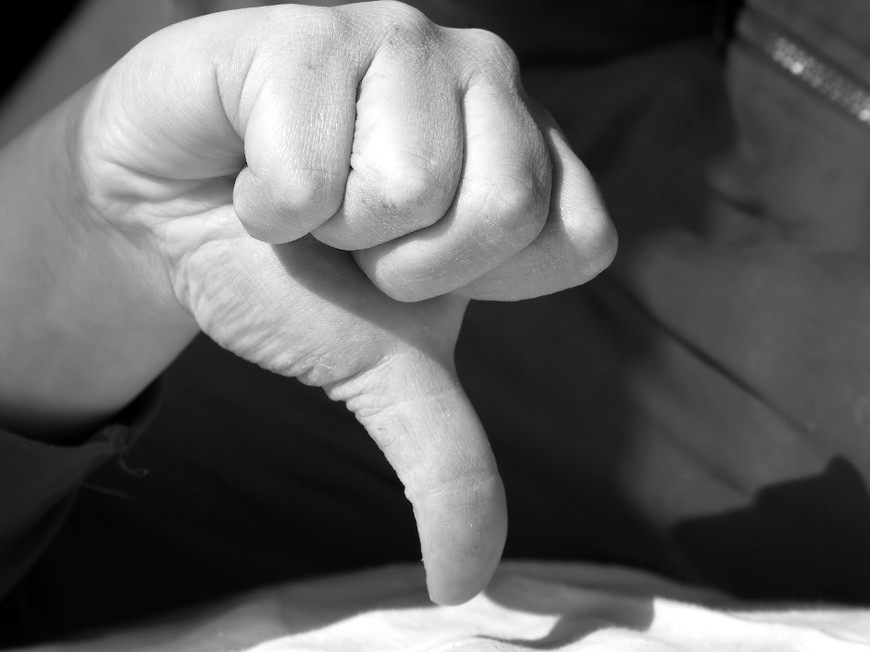 A video compilation of final-table footage taken from the 2009 Partouche Poker Tour Main Event contains serious collusion allegations against the top two finishers from that event, Jean-Paul Pasqualini and Cedric Rossi.
An eight-minute video, compiled by French poker-playing author Nordine Bouya, first appeared on the French poker site Poker en Ligne and quickly spread elsewhere.
The video , edited down to show action from several different hands, shows about 18 hands where Pasqualini and Rossi are alleged to have communicated their hole-card holdings to each other via a pre-arranged signal system, touching body parts as follows:
Ace: Top of Head (Scalp)
King: Forehead
Queen: Eye
Jack: Nose
Ten: Mouth
Eight/Nine: Neck and Chin
Arms: Small Pair
The video shows multiple hands where the two players declined to give action to each other following the purported signals, including three different hands where Pasqualini held Q-10 and made the same repeated, complex motion of scratching underneath his sunglasses, followed by dragging an index finger across his lips.
However, the most damning hand from the video occurs roughly halfway in, where a short-stacked Pasqualini holds A-K, while Rossi waits across the table with A-A. During the hand, Pasqualini raises and touches his scalp and then forehead, allegedly indicating A-K: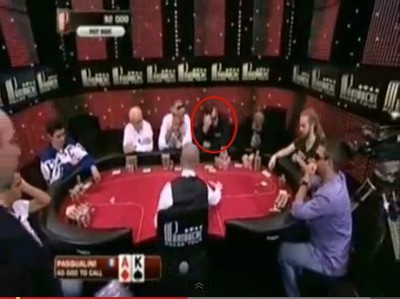 Rossi then re-raises and puts both hands on his scalp, allegedly indicating his A-A monster: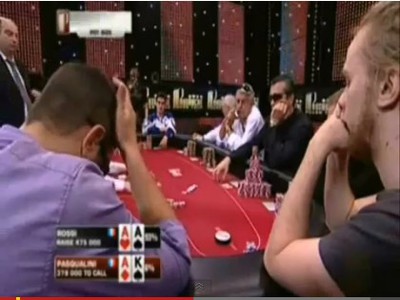 Pasqualini pauses, then inexplicably smiles as he folds his A-K without seeing a flop, despite being short-stacked: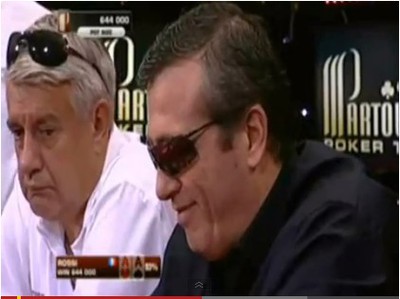 The hand, in which Pasqualini would have been expected to get his chips into the middle and exit via the cooler over 80% of the time, allegedly allowed him to remain in the hunt, after which he went on a hot streak which carried him all the way to the title. Pasqualini eventually collected about $1,430,000 for the win, with Rossi in second for about $870,000.