Weekly High Stakes Online Cash Report: Viktor "Isildur1" Blom Wins Big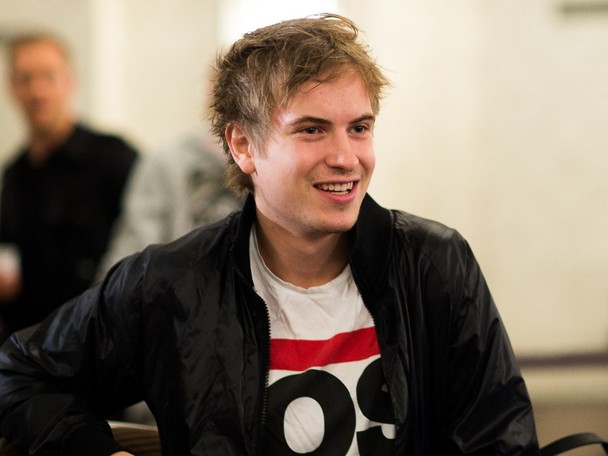 This week's nosebleed online poker action prevailed under the shadow of the long awaited beginning of the World Series of Poker in Las Vegas. Despite the Rio taking up most of the time of the stars of the game with the live tables, there was still time for many of the high stakes online poker pros to grind out a reasonable amount of virtual poker over the last few days of May.
This Week's Top 10 Online Poker Winners
According to highstakesdb.com it was the hyper-aggressive Swede, Viktor "Isildur1" Blom that topped the high stakes profits leader board this week. The Swede finally made a mends for what was an unfavorable month of poker in May, which incidentally has left him $1,135,819 on the wrong side of zero. That figure could have been far worse had he not gone on a massive heater in the latter half of this week to finish up with a $401,631 profit.
His only blemish over the 7 days was the fact that he suffered the highest NLH loss booking in a $71,799 deficit in 10 sessions. Nonetheless, on a more positive note, he also booked the highest 8-Game and PLO profits as well as added a formidable late run profit on the Triple Draw tables.
On the 8-Game tables, Blom captured a $260,289 profit after an upswing in the latter part of the week. He started his 8-Game grinds well seizing $94,527 on Monday, only to slide back into the red on Tuesday losing almost double that figure.
Come Wednesday and the usual fluctuating bankroll of Blom was back in action, but this time he was heading in the right direction after taking away $258,958. As a result, his 8-Game profits totaled $173,958 in 3 days, 18 sessions and 1,506 hands, but it was to be the second half of the week that would be the final decider.
It didn't start well after he lost $112,940 on Thursday; however, Friday and Saturday became the vital cornerstones of his week. Both days would see him win a combined total of $199,271 in just 3 sessions. On Sunday there was no high stakes 8-Game action recorded.
In addition to his 8-Game heater, Blom added $92,926 through his Triple Draw games, which until Sunday morning he was down $145,156. Fortuitously, it was the very last day of the week—the first day of June—that saw Blom make a serious challenge in this style; which by all accounts turned out to be a $238,082 upswing. Despite a profitable week, his earnings here were nowhere near Trueteller, who won the most at Triple Draw over the 7 day period recording $406,536 in winnings.
Furthermore, on the same day, PLO provided Blom with a $100,524 cash haul in what was another late upswing in yet another style. His last gasp win gave him a $120,214 PLO profit—the most cash won in this style for the week.
In short, Sunday's combined winnings came to $338,606 leaving no doubt that his last minute heater was the main reason the now 23-year-old Viktor "isildur1" Blom was online poker's highest cash earner this week.
| | | |
| --- | --- | --- |
| 1st | Isildur1 | $401,631 |
| 2nd | Trueteller | $373,609 |
| 3rd | taktloss47 | $240,949 |
| 4th | luvtheWNBA | $158,032 |
| 5th | Carlooo13 | $121,872 |
| 6th | Polarizing | $107,854 |
| 7th | Sauce123 | $84,381 |
| 8th | Doorbread | $81,646 |
| 9th | kagome kagome | $67,262 |
| 10th | GVOZDIKA55 | $66,828 |
This Week's Top 10 Online Poker Losers
punting-peddler experienced the largest loss for the week. 21 sessions and 58 hands of Draw were enough to add $48,034 to his total loss of $304,849. China-based player samrostan was worse off with a $129,478 loss; whereas thecortster suffered the largest defeat on the Triple Draw tables losing a total of $239,111—a figure that made up his entire week's losses.
In other styles samrostan and punting-peddler suffered more heavy defeats at the hands of the formidable and on form Blom at 8-Game. punting-peddler ended with $256,814 negative returns—the highest 8-Game loss recorded for the week. samrostan suffered the second highest loss ($115,422) in the very same style, but his deficit was not even half that of punting-peddler.
Hac "trex313" Dang was also on the losers list this week after letting loose $100,404 of his bankroll on the PLO tables. That lost ensured he earned himself the check mark for the week's highest PLO beat down.
| | | |
| --- | --- | --- |
| 1st | punting-peddler | $304,849 |
| 2nd | samrostan | $265,828 |
| 3rd | thecortster | $239,111 |
| 4th | Gus Hansen | $119,894 |
| 5th | trex313 | $108,052 |
| 6th | Odd_Oddsen | $97,088 |
| 7th | Patriktortonius | $95,750 |
| 8th | ajve_xx | $94,970 |
| 9th | Niki Jedlicka | $94,350 |
| 10th | SanIker | $61,368 |
There was no change in the top 4 highest losses to date in 2014. Gus Hansen also recorded a six-figure loss between Monday and Friday. He now has a $3,545,491 deficit; while samrostan added to his losses leaving him $2,690,236 down.
Phil "Plarizing" Ivey wiped off $107,854 bringing him down to $1,815,817 in the red and Blom remains fourth with a $1,504,838 dearth.
At the top Dan "Jungleman12" Cates is still in pole position with $1,355,295, and *Patrik "FinddaGrind" Antonius*'s $34,931 win meant he moved up into second, which was also due to a $94,350 loss for Niki Jedlicka this week. Antonius now has a $1,183,736 profit; while Niki Jedlicka has $1,149,684 net profit for 2014.