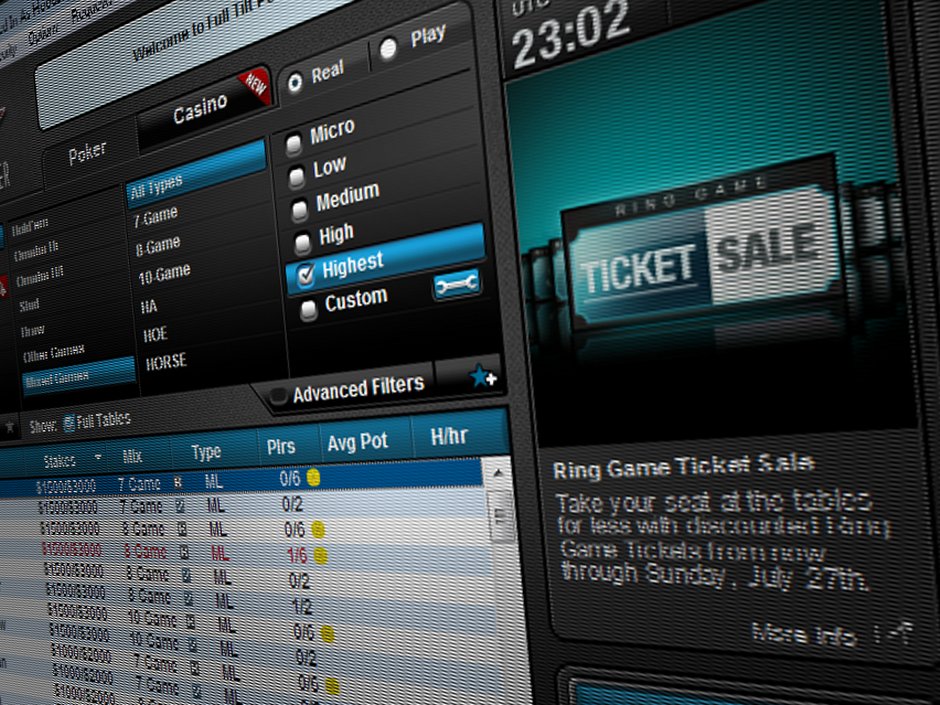 The WSOP's November 9 has been settled, and since that final day of the Main Event the online high stakes cash games have been producing some enticing action.
Over the last week, Deuce to Seven Triple Draw and 8-Game have been two styles constantly responsible for big games, and big wins—but the Pot Limit Omaha and No Limit Holdem games have also contributed to the action.
Top 10 Online Poker Winners
Online poker pro SanIker won the largest haul of the week, which this week's results turned out to be a major improvement compared to weekly high stakes poker reports over June/July. Highstakesdb.com shows SanIker as this year's fifth biggest loser online, but the unknown German pro has reportedly reduced that deficit to $1,318,320 with a $444,426 profit over the last 7 days.
$442,496 of that win came from the Triple Draw tables, playing nine sessions throughout the week. Monday was a single session's play winning $1,806—but this was just a warm up.
Three sessions and 691 hands on Tuesday produced a $263,238 yield; On Wednesday and Thursday the German took a break only to return on Friday for a single session earning another $22,480. Two more sessions on Saturday added another $34,426 before signing off; on Sunday he was back to book a second six-figureTriple Draw profit of $120,545.
There were three more six-figure winners, with one in particular a major talking point: Chun "samrostan" Lei Zhou won $235,960 on Full Tilt Poker, and over on PokerStars a "SamRostan" won $176,572. Who this player really is is unclear, as Full Tilt's Lei Zhou is thought to play under the name "patpatman."
Full Tilt's Chun "samrostan" Lei Zhou won $221,759 on the 8-Game tables in 10 sessions, but had an up-and-down week playing Triple Draw. On Monday just two sessions brought in $168,704 worth of Triple Draw profits, but then the Macau based player slipped up on Tuesday with a $178,260 loss.
The very next day a single session versus Viktor "Isildur1" Blom back on Triple Draw allowed Lei Zhou to pull back $221,006. By mid-week he was $274,487 in profit on the 8-Game tables and $211,449 in the green playing Triple Draw—boasting a total win of $485,936.
On Thursday and Friday his Triple Draw fortunes went in reverse as he lost $195,818 and $59,302 respectively, while winning $68,896 and $4,976 playing 8-Game in the same order. It was turning out to be a bad decision to continue with Triple Draw. However, on the weekend Lei Zhou won a $57,872 profit from what was looking like a whitewash on the Triple Draw for the week, and in the meantime Saturday and Sunday the 8-Game tables produced a mere $470 profit.
As for SamRostan on PokerStars, the mystery player won the entire $176,572 profit playing Holdem ($108,055) and 8-Game ($68,518). Frenchman Alex "Alexonmoon" Luneau was the fourth six-figure winner this week after taking $170,028 from his specialty game, Triple Draw, but suffered a slight downward dent in that figure after a $26,653 loss on the 8-game tables.
| | | |
| --- | --- | --- |
| 1st | SanIker | $444,426 |
| 2nd | samrostan | $235,960 |
| 3rd | SamRostan | $176,572 |
| 4th | Alexonmoon | $143,375 |
| 5th | n0d1ceb4by | $95,659 |
| 6th | knez1985 | $85,079 |
| 7th | kagome kagome | $81,973 |
| 8th | M.O.P. | $70,939 |
| 9th | Kanu7 | $69,536 |
| 10th | zumbapoker | $63,506 |
Top 10 Online Poker Losers
In the loser column there were no less than six players down over six figures with names such as Viktor "Isildur1" Blom, Cort "thecortster" Kibler-Melby, Norwegian Odd_Oddsen, Trueteller, and Ilari "Ilari FIN13" Sahamies the most notable names out of the pack.
Probably the one that stands out the most is Cort "thecortster" Kibler-Melby after an extremely bad week at the tables. His $625,277 loss came in as little as 11 sessions of Deuce to Seven Triple Draw. $370,238 of that loss came on Monday in 2 Triple Draw session where both "Trueteller" and "samrostan" took the majority of Kibler-Melby's cash. $250,128 then headed over to the week's highest winner SanIker on Tuesday, putting Kibler-Melby $620,366 down after just 2 days and 4 sessions of poker.
Blom was also on the receiving end of bad Triple sessions, losing $110,031 on Monday alone. For the rest of the week Blom battled, but lost another $86,206 in a further 20 sessions with marginal wins playing other styles.
$137,402 was lost by Ilari "Ilari FIN13" Sahamies playing entirely on the PLO tables. The majority of that loss came on Wednesday dropping $129,597. In the meantime Odd_Oddsen took a 2 day plunge on Friday and Saturday losing $147,012 also on the PLO tables.
Truteller was also on receiving end of downswing playing No Limit Holdem. Monday looked to be a good start to the week after the pro was grinding over 9 separate sessions eventually making $17,079. However, come Thursday a player was stuck for $47,774 after just 1 session and over Friday and Saturday another 4 sessions resulted in a $107,013 shortfall. On Sunday there was no sign of a player that has so far made little impact on the online poker scene this year in terms of a notable profitable or loss.
1st
thecortster
$625,277
2nd
Isildur1
$188,781
3rd
Odd_Oddsen
$147,012
4th
Ilari FIN13
$137,402
5th
Trueteller
$136,870
6th
Osama_no_Brunch
$117,094
7th
AckmaJin
$87,766
8th

BERRI

SWEET

$79,957
9th
bodamos
$68,472
10th
ChaoRen160
$48,149
As the return of Dan "Jungleman12" Cates, Phil "polarizing" Ivey, and Gus Hansen wait in loom, the top three winners and bottom three losers for the year still remain unchanged. SanIker and samrostan's win helped both these players reduce their deficits. Chun "samrostan" Lei Zhou is the second biggest loser with a $2,617,520 loss, but his position remains unchanged from last week; while the German player SanIker drop to being only the fifth biggest loser from fourth in light of his win and Blom's $188,781 loss moving the Swede up to the fourth highest loss of the year with a $1,369,460 shortfall so far in 2014.