High Stakes Online Cash Report: Chun Lei Zhou Suffers Big Losses for a Second Week in a Row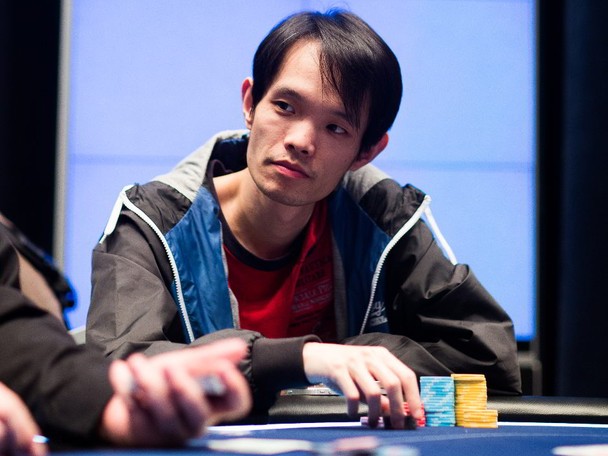 Over the last 7 days Chun "samrostan" Lei Zhou lost close to $1 million making it a disappointing $2 million deficit over the last 2 weeks.
On the other side of the coin, Mikael "punting-peddler" Thuritz led all winners for the week with over half a million dollars in winnings.
THIS

WEEK'S

TOP

10

ONLINE

POKER

WINNERS

Mikael Thuritz made $491,977 of his $542,206 profit on Monday, a day that also saw Alexander "PostflopAction" Kostritsyn take down $481,098.

Sebastian "taktloss47" Ruthenberg came into the spotlight after he played only a short 4 sessions of Triple Draw versus SanIker starting with a win of $90,688 against the German pro on Monday. The pair met again on the Triple Draw tables on Sunday when three more session were played, but this time Ruthenberg was even more ruthless earning $395,207 and bringing his total to $485,896 after just 4 sessions.
| | | | |
| --- | --- | --- | --- |
| 1st | punting-peddler | $542,206 | Full Tilt |
| 2nd | taktloss47 | $485,896 | Full Tilt |
| 3rd | PostflopAction | $401,528 | Full Tilt |
| 4th | Gus Hansen | $343,267 | Full Tilt |
| 5th | Denoking | $230,657 | Full Tilt |
| 6th | Educa-p0ker | $133,607 | PokerStars |
| 7th | Lottenice | $126,574 | PokerStars |
| 8th | jungleman12 | $81,175 | Full Tilt |
| 9th | Trueteller | $79,796 | PokerStars |
| 10th | Follow The Hawk | $79,510 | Full Tilt |
THIS

WEEK'S

TOP

10

ONLINE

POKER

LOSERS

Chun "samrostan" Lei Zhou came out the worst in both the 8-Game and Triple Draw sessions for the week. On Monday his losses came to $474,335 playing 8-Game mainly handing his cash over to Thuritz on a dismal day for the Macau pro.

Tuesday was another disastrous day as Lei Zhou switched some of his concentration over to the Triple Draw tables where he lost another $188,872; while still losing $120,044 playing 8-Game making Tuesday's plays worth another $308,916 in losses over just 8 sessions. Finally, Wednesdayafter after losing further $242,324, Lei Zou moved away from the Triple Draw tables for the remainder of the week where he was able to recoup some of his losses.

*SanIker*'s losses were almost entirely from playing Triple Draw versus Ruthenberg in a match that looks set to continue into the coming week.

In other online poker news, Phil "OMGClayAiken" Galfond has yet to make his winning mark on the nosebleed online cash games this year. He suffered more losses putting him $1,297,854 in the red for 2014. A $15,586 win on the Triple Draw tables was promptly overshadowed by a downswing on the 8-Game tables totaling $216,278.

Viktor Isildur1" Blom suffered his 3rd weekly loss in succession. The 23-year-old Swede lost $227,456 playing 8-Game; nonetheless, he recaptured $46,218 of that loss from Dan "cottonseed1" Hendon in the only session of Omaha Hi/Lo this week. He also managed to lose a meaningless $6,283 in an unsuccessful push on the Triple Draw tables. Over the last 3 weeks he has lost a whopping $1,600,881!
1st
samrostan
$850,893
Full Tilt
2nd
SanIker
$256,662
Full Tilt
3rd
OMGClayAiken
$216,291
Full Tilt
4th
Isildur1
$189,689
Full Tilt
5th
luvtheWNBA
$173,736
Full Tilt
6th
Patriktortonius
$170,299
Full Tilt
7th
Odd_Oddsen
$155,714
PokerStars
8th
AthaCliath
$100,000
Full Tilt
9th

BERRI

SWEET

$82,523
PokerStars
10th
badly_on_tilt
$79,657
Full Tilt
Dan "jungleman12" Cates is still the leader according the highstakesdb.com yearly online cash game leaderboard posting $2,748,772 in winnings including $81,175 this week, which was a miraculous recovery after he ended Monday's 8-Game grinds with a $306,798 loss.
Alex "Alexonmoon" Luneau eliminated himself from the tracking of his long term stats, but we can confirm that Luneau added only $42,835 to last week's yearly total of $2,606,733 leaving the French high stakes player with a $2,649,568 yearly profit that still falls slightly behind Cates.