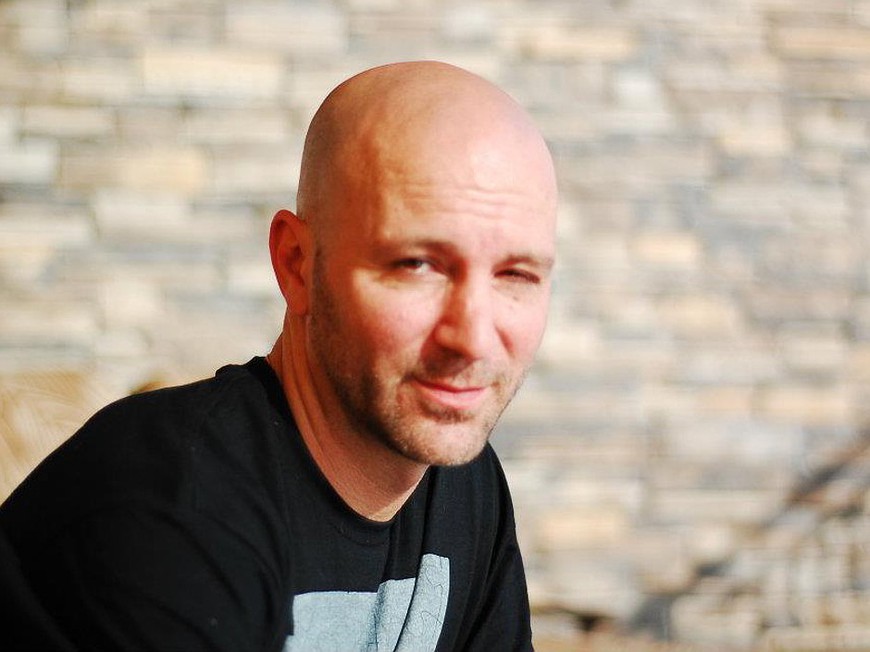 Anyone familiar with both industries knows there is a strong connection between daily fantasy sports (DFS) and online poker. Be it the structure of the contests, the people that play the games or those that work in the industry, the parallels between the two activities cannot be denied.
It is no surprise that many people that have excelled in online poker have also been successful in fantasy sports. Taylor Caby, an online poker legend and co-founder of CardRunners, made the switch after Black Friday and co-founded the DFS site DraftDay. Cal Spears, a founding member of the popular online poker discussion forum PocketFives.com, is also a co-founder of one of the top daily fantasy sports discussion forums, RotoGrinders.com. And professional poker player Jon Aguiar walked away from poker to pursue a career with startup fantasy sports site DraftKings.
Anthony Pirone's story is a bit different.
Making the Switch
Like Caby, Pirone has reached legendary status in the world of online poker. Known as "TPirahna" on PokerStars, Pirone has put in some of the highest volume in the history of the game, logging about 6 million hands by his own estimation. He is one of the biggest Limit Hold'em winners of all-time and has been inducted into the PokerStars VIP Club Hall of Fame for accumulating more than 5 million VPP's, a feat accomplished by very few.
Unlike Caby, Pirone relocated to Canada to continue his online poker career after Black Friday and, unlike Aguiar, Pirone is not quitting the game to become part of some trendy startup company: Pirone is leaving poker to become a fantasy sports grinder.
The decision to switch careers was motivated by many factors, but none more so than the loss of passion for the game. "I'm sick of playing," Pirone posted on his website when announcing his retirement. "I'm 39 years old now and it has become more and more difficult to sit in front of a computer all day with my attention constantly focused with decision after decision being presented for hour after hour."
Pirone also appreciates the chance to once again be based full-time in the United States where daily fantasy sports is legal.
When asked what sports he will participate in when embarking on his new DFS career, Pirone told pokerfuse: "Whatever sports I think can make money with. So far I'm playing MLB, NFL, and NHL. Time permitting I'll try some other sports including NBA but will ultimately settle on the sports I think are the most profitable."
Finding an Edge
In a post on the Two Plus Two poker forums, Pirone revealed that he has played more than 9000 Major League Baseball DFS tournaments in a span of less than two months, leading him to believe that he definitely has an edge in those games.
Starting this new career will require a tremendous amount of study and preparation, another parallel to online poker. One of the key reasons why poker strategy has advanced so rapidly in recent years is the experience gained by players from the number of poker hands that have been dealt across the world and the dissemination of the information that has resulted from that experience through poker forums, study groups and training sites.
With a large number of poker players that also play DFS, it makes sense on some level to partner up and crowdsource strategy, but at least for now, Pirone plans to go it alone.
"I'm going to try to fly solo. I'm a bit of a workaholic, and since I started I've been spending an average of 8 hours a day on DFS, 6 days a week," Pirone told pokerfuse.
"I feel like whoever I potentially partner with probably isn't going to have that same level of commitment, and I wouldn't necessarily even want them to work that hard, so I think it's best to try it on my own."
Pirone also believes that information sharing costs professionals money in the end. "We saw how much more difficult poker became when books, training sites, and general information were made widely available."
Whether or not Pirone will be successful is not entirely up to him. He has obviously displayed the work ethic and dedication to his craft in order to be successful at most anything he does, but with DFS being a fledgling industry in the US that is largely unregulated, changes to the DFS landscape are likely, and like poker, the laws and regulations surrounding the game will have a tremendous impact on those that play and ultimately on the game itself.