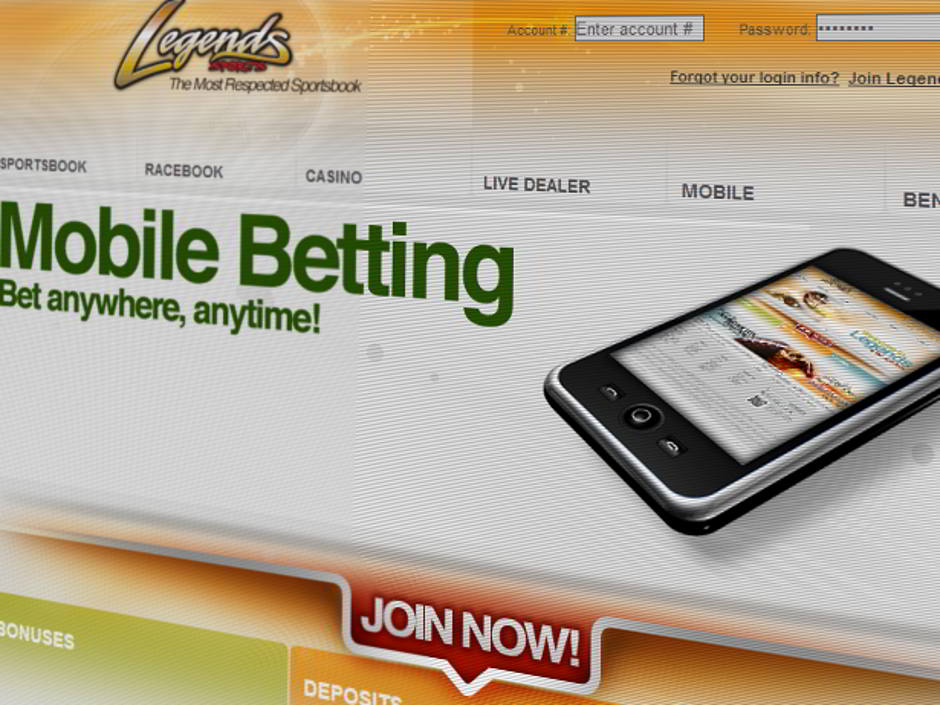 Online bookmaker Legendz Sports has been targeted in a 95-page indictment alleging an illegal sportsbetting operation serving United States customers that processed over a billion dollars in bets over at least the last decade.
The indictment, handed down by the United States Attorney's Office for the Western District of Oklahoma, names 57 defendants, including 34 individuals and 23 corporate entities. News reports assert that at least 22 of the US-based defendants in the case have already been detained by authorities. Twenty-six of the 34 individual defendants are listed with US addresses, with seven Panamanians and one Canadian completing the list.
The Legendz Sports operation is alleged to have employed both online and telephone-based betting, including the use of toll-free numbers, in addition to a network of live bookies, runners and bankers spanning the US, with emphasis in Oklahoma and Texas.
The indictment includes the following charges: racketeering conspiracy, money laundering, operating an illegal gambling business, plus individual money laundering charges against many of the defendants. The racketeering and money laundering charges alone carry a maximum prison sentence of 20 years each. At present, all of the individual defendants are listed as parties connected with the racketeering, conspiracy, and illegal gambling business charges. The money laundering allegations comprise 13 separate charges against many of the individual defendants. (Updated to properly list charges as listed in the indictment.)
Authorities also seek a monetary forfeiture of at least one billion dollars targeting the individual and corporate entities named in the indictment, with identified assets including "real estate, bank accounts, brokerage and investment accounts, certificates of deposit, IRA, domain names, a Sabreliner aircraft, a gas lease, and vehicles." The indictment includes an extensive list of major assets identified as belonging to individual defendants, mostly houses and property, which have been targeted for forfeiture.
Among the 34 individuals named in the indictment are Texas residents Bartice Alan "Luke" King, the founder of Legendz Sports, and his wife Serena Monique (Moneeque) King, listed as vice president and operator of two related firms; New Hampshire's Spiros "The Greek" Athanas and Florida's Robert "Bob" Rolly, alleged to be partners of King; and Edward "Gooch "Bubbles" Buonnano, the CEO of Legendz Sports. Canadian David Gordon is alleged to have operated a Colorado-based payment processor called Can-Am, LLC to assist bettors in moving money onto and off of Legendz-operated sites.
According to the indictment, the long-running Legendz network operated from an online platform based in Panama, after moving there from Costa Rica in 2003. Before being renamed as Legendz and relocating to Panama, the business formerly operated under the name MVP Sports.
Legendz, alleged to have served US customers almost exclusively, employed both "Post-Up" and "Credit" accounts, with the post-up accounts referring to online accounts and the credit accounts referring to face-to-face services employing Legendz' bookies and runners.
Among the online sites listed as being part of the Legendz operation are: www.legendz.com, www.legendzsports.com, www.betlegends.eu, www.thepig.com, www.betwalrus.com, www.islandbet.com, www.danutz.com, www.danutz.net, www.mvpplay.com, www.sportswizard.com, www.4ibet.com, www.zmvp.com, www.zzquick.com, www.ibetnow.com, www.playmvp.com, www.betthelegend.com, www.playlegendz.com, www.svcdatareport.net, www.shoobeedo.com, www.legends.com, www.betjamaica.com and www.olympicsports.com.
Six of the above domains are listed among the assets targeted for seizure: www.legendzsports.com, www.legends.com, www.danutz.com, www.thepog.com, www.4ibet.com and www.zmvp.com.
The majority of corporate entities named in the indictment were registered in Panama, with other companies traced to the United States, Costa Rica, Canada and Belize.
Western District of Oklahoma US Attorney Sanford C. Coats and acting Assistant Attorney General Mythili Raman announced the charges.
According to Raman, "These defendants allegedly participated in an illegal sports gambling business, lining their pockets with profits from over a billion dollars in illegal gambling proceeds. Today's charges demonstrate that we are as determined as ever to hold accountable those involved in facilitating illegal online gambling by U.S. citizens, regardless of where the business operates, or where the defendants reside."