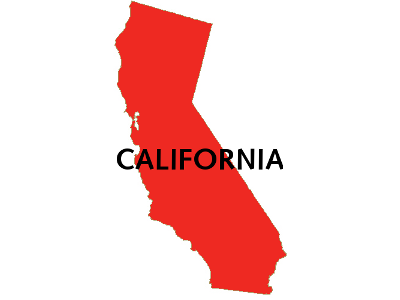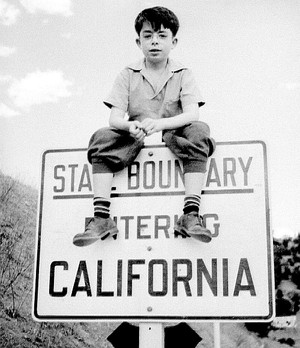 As the federal government moves towards the regulation and taxation of online poker, some Californians sees their window of opportunity to capitalize on the billion dollar industry closing quickly.
On Tuesday, California's Senate Governmental Organization Committee held a hearing on Intrastate Internet Gambling where the pros and cons of two state level online poker bills were discussed.
Californian Senator Lou Correa, the author of bill SB40, has been the most active in trying to push his bill through to become law.
"California First: The State Funding, Job Creation and Online Gaming Accountability Act," backed by the California Online Poker Association (COPA), calls for California to opt out of federal online poker legislation and requires online players in the state to play exclusively on state-licensed sites.
"California needs to act fast ... before the opportunity is lost."
The bill has been through several amendments since its inception in December 2010 in a bid to garner the required support need to be passed into law. In May it was altered to become an "urgency bill," which fast-tracks the bill through the legislative process.
"[We have] the need for California to act fast to secure potential online poker revenue before the opportunity is lost," writes Correa on his website. "With federal action looming and the market wide open, we have to quickly authorize online poker in California."
Among the latest amendments to SB40 is the provision that seeks to deter residents from pursuing more favorable games on sites outside the Californian jurisdiction. "[Any] money or personal property used in [...] illegal Internet gambling shall be subject to seizure," states the amendment. This would be in addition to fines of up to $10k and one-year imprisonment in a county jail, already drafted in the bill.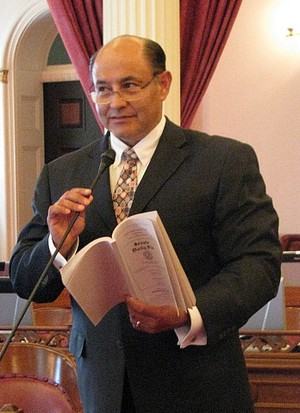 During the hearing, Correa asked Jim Wise, a federal lobbyist speaking on behalf of COPA, to inform the committee of the federal online gaming bills that Correa referred to as "federal threats."
Citing reasons of increased revenue," "support of Congressional leadership" and "public endorsement", Wise believes that the probability of federal internet gaming legislation being enacted is "quite high."
"I think the likelihood of any proposal dealing with internet gaming passing as a standalone bill is very small," Wise said of potential federal legislation. However, he was quick to caution that, "Congress must consider a number of must-pass items both this year and next year" to which internet gaming could be included.
He listed several must-pass initiatives including the debt ceiling bill, potential tax reform bills, and appropriation bills to which he added:
All of these measures could serve as a vehicle to include an internet gaming bill with the active support of the congressional leaders who have now demonstrated a very high level of interest in this proposal.
Rick Weil, CEO of Sciplay – a partnership between Scientific Games and Playtech contracted to provide online gaming infrastructure on behalf of COPA – stated the consumer safe guards included in the bill offer important protections that currently Californian players do not have playing on overseas poker sites.
Former Director of the California Department of Finance, Tim Gage, said his studies indicated that the state would realize a "fiscal impact" of $117m annually from the implementation of online poker. He expects that figure to "grow over time" and would result in $1.4b in new state revenue over the next decade.
"Take The time to Get it Right"
"We foresee no successful [federal] action ... we believe you have the time to carefully construct a proposal. "
But for every proponent of state legislation there was a detractor, skeptical of the need to rush through legislation and concerned over potential monopolistic aspects of the proposed bill. Opponents at the hearing claimed that those who stand to profit the most from the proposed legislation are overemphasizing the threat of federal legislation.
"We foresee no successful action on this front in neither 2011 nor 2012," declared Jeff L. Grubbe, Vice Chairman of the Tribal Counsel of the Agua Caliente Band of Cahuilla Indians. "We believe you have the time to carefully construct a proposal. We urge you to take the time to get it right."
Vice Chairwoman of the California Tribal Business Alliance, Leslie Lohse, called the bill "fiscally imprudent" and cast serious doubt that the state would be able to implement a regulatory framework for online gaming within the 90 day period called for by SB40. She even questioned whether the state had the expertise needed to craft the framework at all.
Lohse also voiced concern over "cannibalization" of the current brick and mortar (B&M) gaming revenues. She contested the notion that internet and B&M players do not commingle. Studies indicate that since Black Friday California card rooms have seen a 15% rise in poker cash games and a 20% increase in tournament entries, according to Lohse.
Monopolies, Barriers, Exclusions
The biggest concern common to most of the bill's detractors was the accusations that the bill was designed to "benefit a select group" as Lohse put it. Grubbe and the Tribal Counsel will not support any legislation containing language that would establish a monopoly, create barriers to entry, or exclude any entities currently licensed to provide poker and card games in California B&M casinos.
John Norwood, on behalf of Churchill Downs Inc., also addressed the monopoly issue by speaking out in opposition to the "artificial cap" on the number of licenses that would be issued under the bill. In addition, the bill is structured to give the first five applicants a competitive advantage by increasing application fees and processing times for those applicants that follow.
Norwood mentioned that under the bill, applicants are not obligated to meet any requirements with regards to financial transparency, business integrity, or data protection. He called for the "market to choose winners and losers and not the legislature."
Competing with Correa's bill is SB45, authored by Senator Wright, chairman of the Senate Governmental Organization Committee. Wright sees SB45 as a regulatory-based bill, as opposed to a the "procurement model" of SB40.
Wright cautioned legislators not to price themselves out of the market, as he believes this would drive player to offshore sites in search of better games.
He emphasized that SB45 is designed to provide California "maximum flexibility" with regards to the rapidly changing internet market. He cautioned against attaching a business to a "forward technology" without the ability to easily adapt to changes in the game. SB45 is wider in scope than SB40, with no restrictions over the games that can be offered on the number of licensees that may apply.