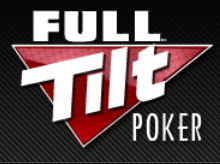 On September 13, the Garden City Group will start accepting claims from US players owed money from Full Tilt Poker, and players will have just 60 days to file their claims.
If you're in this position, you can prepare for the approaching date by checking your FTP balance as of Black Friday. Here's a step by step guide.
Download the Client
To check the balance that is on file, you will need to first download and install the Full Tilt Poker client on your computer.
Hopefully you remember your Player ID and Password. If not, you can request that information at the login screen.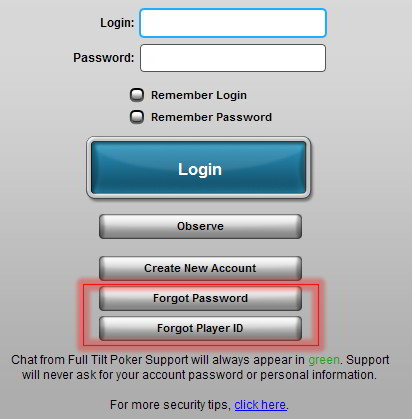 Once you have logged on, you will be notified by FTP that you are logging on from the US or have a US address associated with your account.

Requesting Your Account History
Then go to "Requests" on the navigation bar and select "Account History (Web)."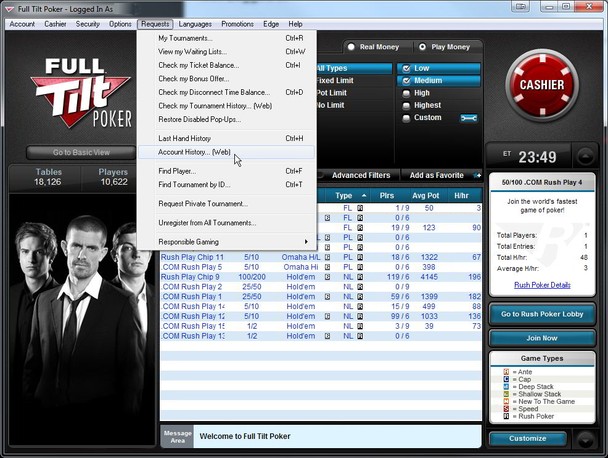 A web browser should launch and bring you to the Account History page. Here you should select "All Types" for "Report". Under "Balance Type," you should select everything—"Real Money" is obviously what we're most interested in, and the non-monetary items such as Tickets and Tournament Dollars may not be included in the settlement. However, there's no harm in having this information for your records just in case.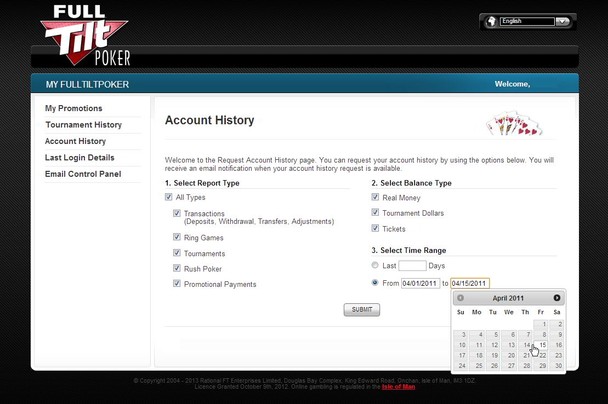 Under "Time Range," since Black Friday is the day of record according to the GCG, be sure to enter 04/15/2011 as the ending date. If you do not already have a listing of your historical transactions you may want to select a start date that covers your gap in data. If your situation is such that you believe your remission amount should be based on a date after Black Friday, you will want to select that later date to help document your case.
Once you submit the request, you will receive an email notifying you that your transaction history, including your balance, is available.
When you have that, log in to the FTP client, and again go to "Requests" on the navigation bar and select "Account History (Web)." This time, when the web page loads you will be able to download a ZIP file that contains a spreadsheet with the information you requested.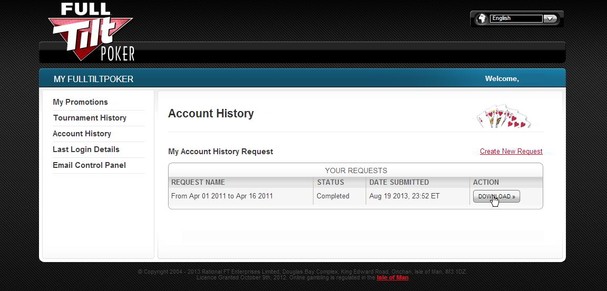 The data is provided in Excel's .xls format. If you do not use Microsoft Excel, you can download a free viewer from Microsoft.