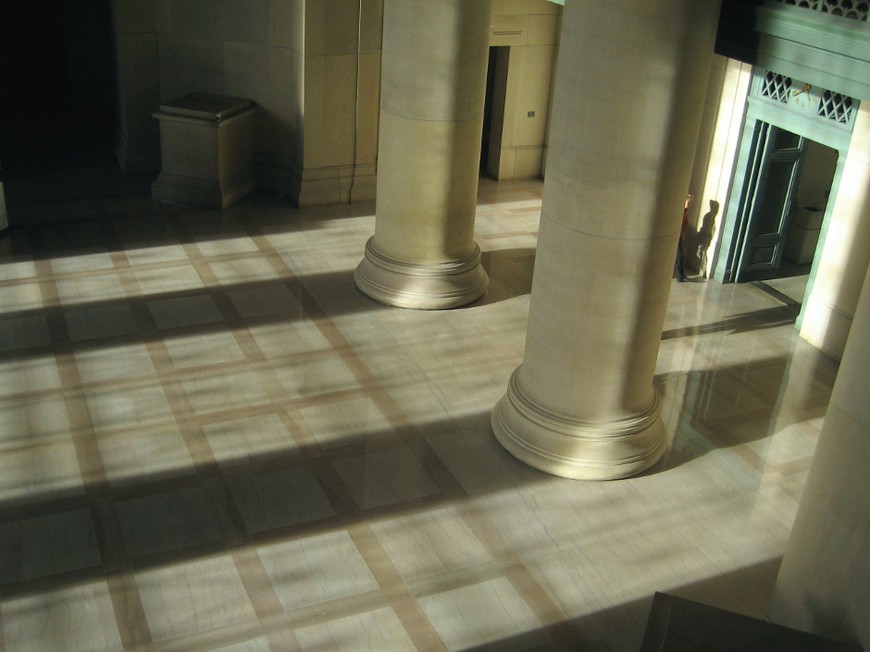 This week's release of an hour-long audio tape between indicted iWorks marketing fraudster and SunFirst Bank online poker payment processor Jeremy Johnson and current Utah Attorney General John Swallow contains online-poker bribery allegations involving Nevada Senator Harry Reid.
Johnson recently released what he claims is a secretly-taped recording between he and Swallow, made in April 2012 at an Orem, Utah Krispy Kreme donut shop. On the tape, Johnson indicates he participated in a Full Tilt-instructed deal to send $1m to Reid via an intermediary, in exchange for Reid helping lead the charge to launch online-poker regulations.
The specific exchange regarding Full Tilt and online-poker takes up only about two minutes or so of the hour-long audio recording, which is available both on the Salt Lake City Tribune story on the recording and on the SLC Tribune's YouTube page. The online-poker tale occurs about 40 minutes into the recording.
The full weight of the Johnson bribery accusations threatens to topple Swallow, the newly-elected Utah AG. Swallow is alleged by Johnson to have taken money to funnel to Reid, to make the federal FTC case against Johnson and his iWorks empire disappear.
It was Swallow who first broached the topic of online poker with Johnson, at one point remarking, "Do they know about your poker transaction with Harry Reid and stuff?"
Johnson replied, "I don't think anybody knows that. Honestly, you're the only person in the world I've even told that to."
A couple of minutes later, the conversation returned to online poker more fully, with this exchange at the heart of the matter:
Johnson: I'll tell you this. We had a meeting with Reid, where he said—this was a private meeting—it was Reid, it was me, it was, you remember John Pappas? Remember him? Poker Players Alliance guy?
Swallow: Oh, yeah.
Johnson: John Pappas, and Ray Bitar, owner of Full Tilt Poker.
Swallow: Yeah.
Johnson: Owner of Full Tilt Poker. [] And Senator Reid—this was when it was a tight election with this lady down there, real tight…
Swallow: Yeah… yeah, sure. I remember that.
Johnson: And he said, 'Look, I've polled my constituents. They don't like online poker. Bottom line. It's bad for… it's bad for jobs here in Las Vegas. But, I'm going to back what you guys are doing here. I'm going to introduce a bill for you.'
Johnson continues:
And that was basically it, right? Well, I kid you not, a week later—no, no, right after Reid leaves…. So Reid leaves with his little entourage. Ray Bitar's buddy, who flew over with him from Ireland, I said [to him], "How in the hell did you guys get him to do that?"

And he says, 'Let's just say he got a little something in his retirement fund.'

And I was like, 'Okay, that's how it is.'

Well, I'm not kidding you, a week later, they have me—and they're specific—"We want a bank cheque drawn on the bank's general account." For a million dollars, to some company, some media thing or something. "A cashier's cheque. This money had better not get traced back to our account under any circumstances."

So what do I do, of course, I go into the bank, I tell them I need to pull this out of the bank's general reserve, which is held in their account. I don't tell the bank what I'm doing. I didn't know what I was doing — I was like 'I don't know,' you know. I suspected, obviously.

So, I believed… this is my belief: I believe Reid genuinely is on the take. I believe he's getting money for deals all over hell 'cause he's got so much influence. And I believe they're onto him.

Johnson's belief that investigators might be looking into Reid has fueled complaints about Johnson's media tactics. And yet some facts have emerged that have lent some credibility to Johnson's claims, even if his "I didn't know what I was doing" excuse warrants closer scrutiny.
A meeting involving Reid, Johnson and various FTP people is known to have occurred, with convicted Black Friday payment processor Chad Elie releasing a photo a couple of months ago showing Reid, Johnson and Pappas together at a Vegas meet-n-greet, with Full Tilt people also in attendance.
The alleged channel used to funnel the supposed million-dollar Reid bribe connected to online poker remains unidentified, though the Salt Lake Trib ran another piece this week detailing other back-channel connections and shady dealings allegedly connected to Reid.
Separately, the battle over Johnson's very public allegations has turned into a partisan Utah battle, with the Utah GOP issuing a release about Swallow's "mistake," while the US Attorney's Office of Utah has sought a gag order against Johnson to prevent future leaking of information, in what it describes as a smear campaign against those elected officials connected to his cases.