Jeremy Ausmus got hooked after watching Rounders.
At first, he was uncertain whether he could sustain a living through poker, so he decided to do some research and devoured a bunch of poker books that told him it was possible.
"That's when I began an all-out assault on educating myself on many different aspects of poker and poker games," Ausmus told Pokerfuse in an email. "It continues to this day."
"If I play all night and sleep all day then I won't see my wife and kids much"
That education has lead him to the final table of the 2012 WSOP Main Event. The 33-year-old will start October 28 last in chips with 9,805,000.
Since play halted on July 17, Ausmus has focused on his family. His wife had complications during her pregnancy, which kept him away from the WSOP Europe. She gave birth to a boy on September 25, their second child.
Originally from Lamar, Colorado, Ausmus moved to Vegas in 2005. The poker pro says that being a family man requires him to play "somewhat normal hours."
"If I play all night and sleep all day then I won't see my wife and kids much," he wrote. "Perhaps I'm more careful with my bankroll but I've always been pretty careful with it. I do have different goals with what I do with my money now though. Providing for my family and their future is my top priority."
With each progressive day of the Main Event, Ausmus said he could grasp the reality of making the final table, though he does not believe it affected his play.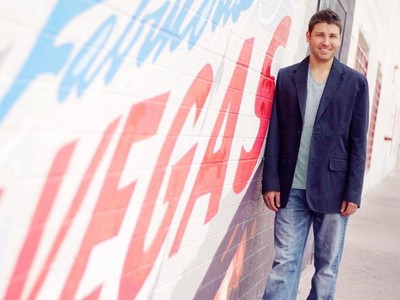 "I just try to make the best decisions given the situation," he said. "And if I bust, I bust."
His play tightened up when he reached the last two tables, but because of his table draw and having bigger stacks on his left, he said that "seemed absolutely correct."
"That gives them the opportunity to 3-bet the smaller stacks with impunity," he said. "My stack size didn't allow me to do too much but I was able to pull off a couple of bluffs vs these opponents, but I did it very selectively."
After the final table, Ausmus looks forward to "rest and healing," and spending time with his family during the holiday season.
He might even make time for a favorite Scotch or a few craft beers.
Should he pull off a victory, Ausmus believes the Main Event champion has a responsibility to promote the game.
"The better a promoter and more likable our champion is, the more people will want to come out and play," he said. "Poker is a great game where many different walks of life can square off on an even playing field and anyone can win which is unlike other sports. The more the merrier!"