Poker Training Videos This Week: May 12, 2013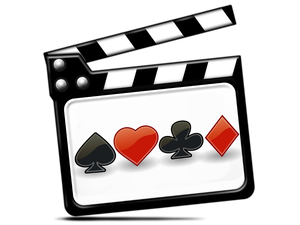 Our weekly feature gives readers a look inside our Poker Training Video Directory. We showcase some of the week's best training videos from some of the top video producers and training sites available on the web.
Our highlighted videos this week include YugiohPro from Deuces Cracked discussing modern tournament play for those preparing for this year's World Series of Poker, Joseph Hammerman from MoreEV teaching viewers how to play small pocket pairs and il1keturtles of HUSNG breaking down the strategy for the new super turbo structure on iPoker.
In addition crushchessy at LeggoPoker teaches viewer how to play against 50BB stacks; a skill that can come in handy at the newly-launched Ultimate Poker.
Be aware that these are premium subscription sites, but many of them offer free previews, free trials or other alternative methods of maintaining a premium membership.
YugiohPro (SNG/
MTT

): Road to the WSOP: Episode Three

Deuces Cracked: YugiohPro begins a discussion of modern tournament play, focusing on winning small battles one stage at a time. The video will focus on the Resteal and the Minraise along with specific adjustments to opponents' preflop tendencies.

Watch this video on Deuces Cracked →
Joseph Hammerman (Other): How to Play Small Pocket Pairs By Betgo
MoreEV: Small pocket pairs range from 22 to 66, where any other higher pair would be considered to be a medium or high pocket pair. These low pairs are deceptively strong, and will often land novice players in a lot of trouble if they are over-valued.In this video Betgo will teach you the ways to play them.
Chip Ferguson (SNG/
MTT

): z32fanatic's $50 & $80

SNG

Review of TheMusketeer

Bluefire Poker: Chip reviews a member's HHs as he decides to take a shot at some higher stakes!

Watch this video on Bluefire Poker →
il1keturtles (SNG/
MTT

): iPoker Introduces New Super Turbo Structure

HUSNG: il1keturtles reviews the new super turbo heads up sit and go structure on the iPoker network. Take a look at our fabulous deals on two top skins, Gala Poker and Winner Poker, both on the top tier of the iPoker Network.
Turkey_Brain (
NLHE

): Reaching for Action

Drag The Bar: A disciplined poker player cannot afford the risk of high variance at higher-than-normal stake levels without enough volume to equalize it. This month, I had really low volume at $5/10, so I decided to short-stack in order to reduce my variance and not risk blowing my entire month of grinding in just a few bad match-ups. In this hand re-player vid, I demonstrate the adjustments I made in order to play at a high level on a shorter than normal stack size.

Watch this video on Drag The Bar →
[vital]Myth (
NLHE

): Classroom: All-In Safety

CardRunners: In this classroom video, [vital]Myth looks at the all-in and what you need to think about before getting all your money in the middle. Topics include the importance of analysis, probabilities, hand reading, and more.

Watch this video on CardRunners →
Marc Alioto (SNG/
MTT

): $215 Freezeout Hand History Review by Marc "aznAllin007″ Alioto (Part 2)

Tournament Poker Edge: In this series, Marc "aznAllin007" Alioto review's his deep run in the nightly $215. Get ready for some deep stack poker. This is a 3 part series.

Watch this video on Tournament Poker Edge →
crushchessy (Other): Playing vs Mid Stackers
LeggoPoker: Sonny discusses how to play against players playing a 50BB stack.