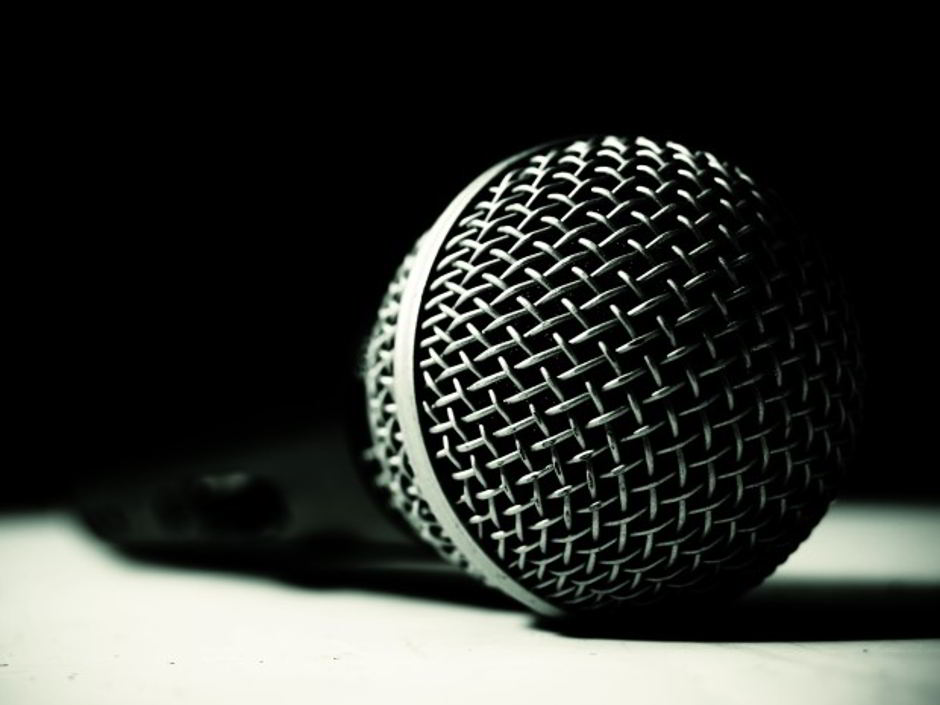 Episode 269: Check and Raise with Matt Glassman
Why is the sports book always next to the poker room? Is the Supreme Court a political actor? Should check and raise be permitted? Our wide-ranging conversation with the always-interesting Matt Glassman covers these topics and many more. Matt Glassman is a poker and bridge enthusiast and a senior fellow at the Government Affairs Institute.
View Thinking Poker in the directory →
---
Aggro Table Battle Plan
When faced with a table full of aggression, what is the most effective counter-strategy? James 'SplitSuit' Sweeney joins us to give his answers to your questions on how to beat tables full of players who are unafraid to raise, re-raise, and shove.
View Red Chip Poker in the directory →
---
The Bernard Lee Poker Show 09-25-18 with Guests Joe Cada Pt. 2 & Kelly Minkin
This is part 2 of Bernard Lee's interview with Joe Cada and a chat with Kelly Minkin.
View Bernard Lee Poker Show in the directory →
---
Poker Action Line 09/24/2018
Johnny Kampis is back on the show to discuss his win in the Poker Action Line beta tourney on PlaceYourChipsCaribbean.com and gives an update on his recent tour for his book "Vegas or Bust". BIG Dave updates the recent action at the WPT Events at the Borgata and Maryland Live!
View Poker Action Line in the directory →
---
190 – Doug Lyford
Doug is a returning guest who has quit his full time job as an engineer to become a professional poker player for a year, going back to work as a software engineer. He brings us the most wonderful analysis techniques and discusses a couple of hand histories from me and Mike.
View Heads Up Poker Podcast in the directory →
---
Ask Alex Episode 195 "Listener Questions Catch Up"
This is Episode 195  of "Ask Alex" on the Oneouter.com podcast. In this episode…..
We fire straight into listener questions and try and catch up with some of the backlog of questions. We both cannot thank you guys enough for consistently sending in great questions for the show.
Topics include………..
Is 3-betting small pairs more profitable than flatting?
What is the best way to play a ton of competitive poker hands while also risking little or no money?
What are some good spots to bluff raise the river or check raise bluff the river?
View One Outer in the directory →
---
Ep 099 – Strategy Rebuild – Part 7 – Berkey on GTO
This week Steve summarizes & reviews a portion of a paid webinar from Matt Berkey of the Solve for Why Academy. This portion focuses on the shortcomings of GTO and how we can reframe our understanding of GTO to fit into an appropriate poker strategy.
View Rec Poker Podcast in the directory →
---
Druff & Friends Show – 09/29/2018 – Lump Deep Throat
Spontaneous show after 6-week unexpected show suspension due to Druff's health issues. Druff explains what's been going on with his health, and how it will affect the future of PFA Radio. Two regular topics also covered: Adam Schwartz, Terrence Chan, and Daniel Negreanu start new poker podcast. John Mehaffey is at war with Caesars and WSOP.com over a 2017 blog he wrote about a negative customer service experience he had. This was a shorter show, and it is not scheduled to return regularly at this time. There were no co-hosts or calls.
View Poker Fraud Alert in the directory →
---
Surprised by their reaction
Happy Friday! On this episode of Tells, Busi and Andrew chat  Andrew's trip to Michigan. Andrew intends to host a meetup game downtown Detroit and he shares the warning he received from the property about said game.

---
Simplifying the Top 10 Poker
HUD

Stats | Podcast #204

If you can't explain it simply… (2:50) :: Percentages and Opportunities The Top 10 Poker HUD Stats (8:50) Preflop Stats (9:50) Post-flop Stats (17:00) Challenge (19:35)

View Smart Poker Study Podcast in the directory →
---
089 – Rory Young – Winning the
WCOOP

Super Tuesday

In this episode, Rory "DeosOner" Young, winner of $174K in the WCOOP's Super Tuesday, talks about what he does to control his mental state and stay confident during the game.

Elliot and Rory dive into why studying, training your mindset, and controlling your emotions will always be important – whether you're just starting out or a seasoned player. Listen in to hear the WCOOP 2018 champion share what he thinks about short-cuts and strategy in cash and MTT games.

View The Mindset Advantage Podcast in the directory →
---
Big pot, big mistake
A player loses a huge pot on Live at the Bike when he intentionally exposes a card and doesn't have the best hand.