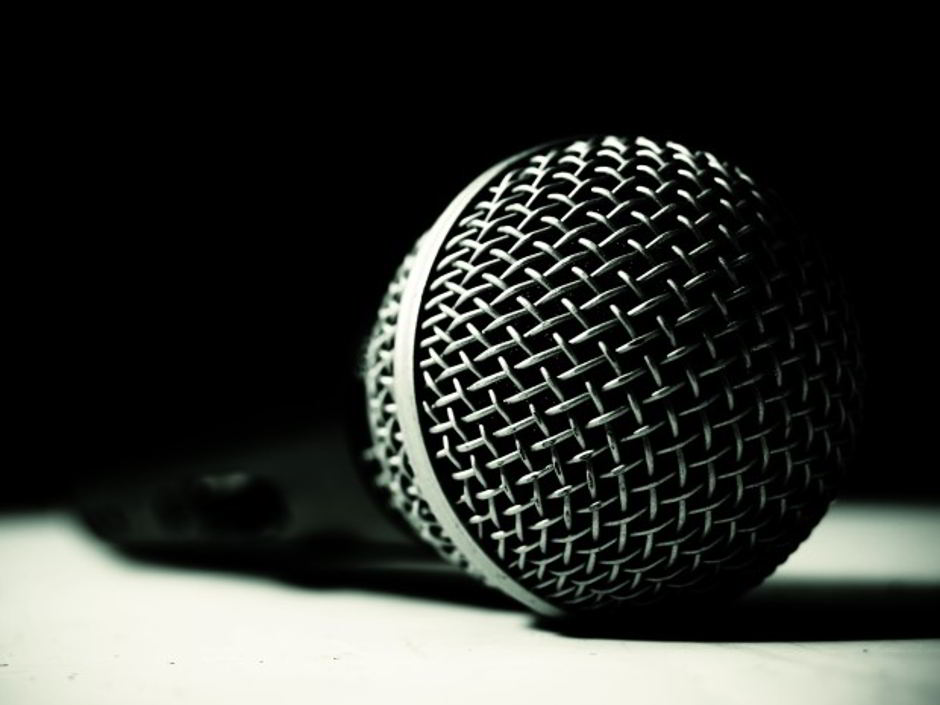 PokerNews Podcast 517: Amanda Leatherman
We are now 517 episodes into the PokerNews Podcast. It's Sarah Herring and Jeff Platt taking a look at what's going on in the poker world. And there's plenty to keep them busy.
The Main Event at the partypoker LIVE MILLIONS UK stop in Nottingham comes to a close. Ioannis Angelou-Konstas is the champion after beating Alex Foxen heads-up to cap off a star-studded final tale. Plus, Steve O'Dwyer wins two high-roller tournaments in one week at the festival.
World Series of Poker Europe is now underway at King's Casino, Sarah and Jeff look into the value (or lack thereof) in this tournament series.
One of our favorite dealers from the WSOP, Heather Alcorn, wins a WSOP-Circuit Main Event!
Jeff recaps the action-packed week of Friday Night Poker, which included Antonio Esfandiari walking away with a $35,000 profit at a $5-$10 game.
Then, we bring on Jeff's Friday Night Poker co-host, Amanda Leatherman! Amanda takes us through her broadcasting career, and discusses what it's like being back in the poker world.
View PokerNews Podcast in the directory →
---
October 11th, 2018 –
WSOP

Main Event Day 6 Hand Analysis with Jason Smith

On this episode of the Tournament Poker Edge Podcast, Clayton Fletcher is joined by TPE pro Jason "SnostnLost" Smith to discuss some key hands from his Day 6 of the World Series of Poker Main Event.

View The Tournament Poker Edge Podcast in the directory →
---
Ask Alex Episode 197 "Taking Stock To Advance"
This is Episode 197  of "Ask Alex" on the Oneouter.com podcast. In this episode…..
We discuss taking stock of your current situation, whether that be your poker career, real life career or just life in general. By taking stock, the hope is that we are then better equipped to make plans and the right plays. In doing so, we can advance and progress on the path we want.
Alex also answers a few questions on bankroll building and the merits of both smaller field MTT's and Larger Fields.
View One Outer in the directory →
---
Poker and chess?
There is a publicity stunt with Daniel Negreanu and Liv Boree that involves marrying poker with chess.
View Ante Up! Pokercast in the directory →
---
The Bernard Lee Poker Show 10-09-18 with Guest Jessica Dawley
2018 WSOP Ladies Champion Jessica Dawley is Bernard Lee's guest.
View Bernard Lee Poker Show in the directory →
---
Exploitative Poker Explained
The importance of exploitative play can easily get lost in the modern GTO world. But as Adam "W34z3l" Jones explains this week in an excerpt from one of our PRO Membership videos, the fundamentals of exploitative play go largely unstudied. In this episode, Jones presents a fully integrated strategic framework for approaching exploitative strategies and tactics in poker. It's accessible and advanced, so grab a notepad and get ready to learn!
View Red Chip Poker in the directory →
---
Game Theory In Sports, Ivey's Case, Party Poker Player Funds –
DAT

Poker Episode #7

On this episode of DAT Poker Podcast: Daniel, Adam and Terrence kick things off talking about the Khabib/McGregor chaos and whether or not this type of drama is good or bad for sport. We also get an update on Terrence's fight prep and talk about the EV of a big 50/50 draw. This eventually leads into some rants about poor coaching decisions in major sports.    In the news: Our top stories include Partypoker coming up against some of scrutiny about staking players in order to hit tournament guarantees and not separating player funds from operational funds. Also, Ivey's case continues to get worse for him as the Borgata seeks $30M in damages from him.    Come post in our new SubReddit https://www.reddit.com/r/DatPokerPod/  If you were a regular poster on 2p2 add your handle to your flair so we know who you are!  

View DAT Poker Podcast in the directory →
---
Poker Action Line 10/08/2018
BIG Dave and Joe discuss the 10 Unwritten Rules of Poker you need to follow to help make poker more enjoyable. They also look ahead to the WSOP Europe and talk about some things Americans need to know before traveling to play in Europe.
View Poker Action Line in the directory →
---
191 – Steve and Mike: Stocks and Poker
Steve and Mike are having an overdue catch-up, talking about Steve's future monetary aspirations that surfaced following last weekend's class in day trading. They start analyzing a hand at 1:08:30
View Heads Up Poker Podcast in the directory →
---
Ep 101 – Strategy Rebuild – Part 9 – Reactions to Opening Ranges
Last week, Steve shared where he landed with his opening hand ranges during the first phase of an MTT. Today, we look at some of the feedback in response to that and considerations for adjustment.
View Rec Poker Podcast in the directory →
---
It's never easy to decide
In this episode of the podcast, Andrew shares his experience with the Platinum Pass Adventure challenge. The winners have been announced, but not everyone is happy.

---
Poker Study Apathy, Playing JTo & Learning from Showdowns | Q&A #206
Q1: Poker Study Apathy (3:00) Q2: Listening to the back catalog of SPS podcasts (8:25) Q3: Learning from LIVE Poker Showdown Hands (12:15) Q4: Playing JTo (16:15) Challenge (17:40)