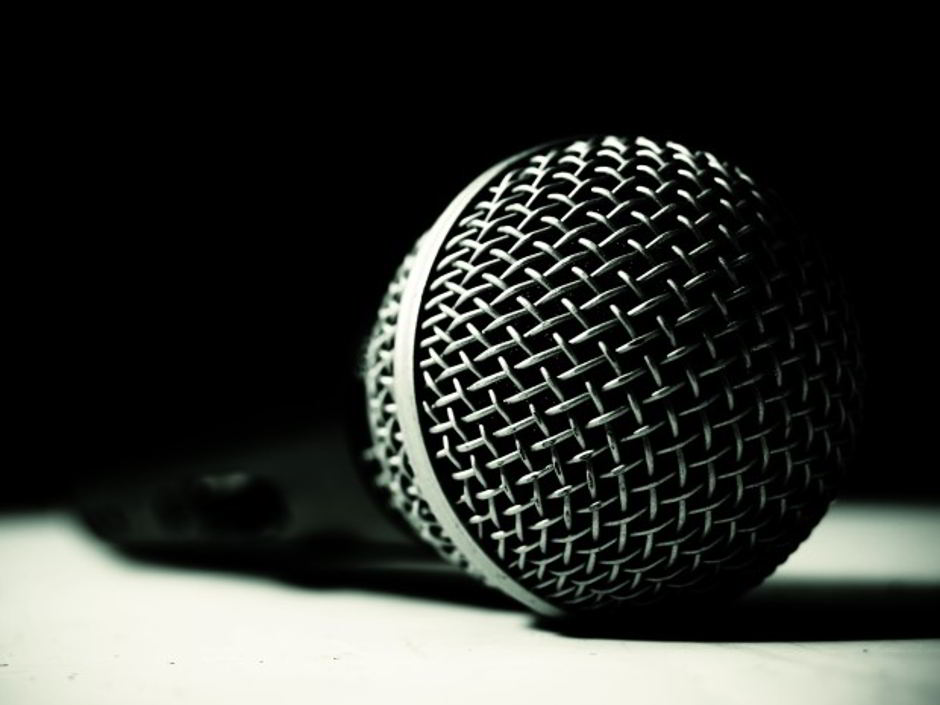 Ace King: Optimizing When You Hit
We like looking down at ace king, but there's often the underlying feeling of dread that decisions are about to get tricky. It's true, ace king is arguably poker's most complex hand to play, and that's why James 'SplitSuit' Sweeney and Adam 'w34z3l' Jones wrote an entire book on it. This week, we share an chapter from Optimizing Ace King: The Right Strategy for Playing Poker's Most Complex Starting Hand. Enjoy!
View Red Chip Poker in the directory →
---
Poker After Dark, Online Funds Security & Ghosting In Tournaments –
DAT

Poker Podcast Episode #8

This week on DAT – The guys kick things off talking about the Poker After Dark and Friday Night Poker that Daniel just played on. The guys also discuss the Brain Chess stream with Jen Shahade, Liv Boeree and Daniel, Men "The Master" Nguyen cheating stories and poker hall of fame.  

In The News: Following the discussion of how player funds are handled at Partypoker on the last episode, Nick Jones of pokerfuse wrote a piece about which online poker sites offer the best protection of your money. Also, a 30 for 30 Podcast episode about the poker boom is a few days away! Other stories include Bobby Baldwin stepping down as MGM CEO, Maria Ho wins WPT South Africa and "Ghosting" online.   

The guys then bust open the Mailbag for the first time in a while to answer some of your wonderful mail and we cap off the episode with some in depth strategy discussion of some hands Daniel played.

View DAT Poker Podcast in the directory →
---
Poker Action Line 10/15/2018
BIG Dave and Joe take a look at the early events of WSOP Europe, then get into a discussion of the proper etiquette of working with a poker dealer at the table, a great look at the viewpoint of those who pitch cards.
View Poker Action Line in the directory →
---
Episode 272: Bill Chen
Bill Chen (@BillChenPoker) is a quantitative researcher at the Susquehanna International Group and the co-author, with Jarred Ankenman, of The Mathematics of Poker. We talk to him about the connections between poker and trading, and Nate dares to make a math prop bet against him.
View Thinking Poker in the directory →
---
PokerNews Podcast 518: Chance Kornuth
It's Episode 518 of the PokerNews Podcast! Sarah Herring is moving into a new home in Houston, so Jeff Platt and Chad Holloway try their best to fill her shoes and run the show. And they have plenty to talk about.
World Series of Poker Europe is in full swing, they take a look at the Player of the Year race, and how Shaun Deeb's commitment should lead him to victory.
Plus, Rob Yong shares his vision for future partypoker Main Events, and Chad recaps his trip to Vietnam with Men "The Master" Nguyen.
Jeff and Chad dive into PokerGO's newest show, "Beyond the Rail", and Jeff recaps this past episode of Friday Night Poker.
Then, Chance Kornuth jumps on the podcast! Jeff chats with Chance about a new way to look at coaching and staking, what he's been up to lately, and what he thinks the current climate of the poker world is. 
This week's sponsor: Global Poker
View PokerNews Podcast in the directory →
---
090 – Arlie Shaban – The 12 Labours Of Arile
In this episode, Arlie Shaban, full-time poker player and Twitch streamer, talks about what it was like to stream 125 days in a row for 8 hours a day – a total of 1,000 hours – and get challenged by PokerStars. Elliot and Arlie discuss extreme tilts, online trolls, and how he has learned to control his temper during a bad beat. Listen in to hear an Enterprise Rent-a-Car employee turned full-time poker player share his journey to becoming a professional player and progress on the "12 Labors of Arlie" PokerStars challenge.
View The Mindset Advantage Podcast in the directory →
---
23: Top Pair Home Game Poker Podcast 319: Interview with Lance Bradley
In episode 319 of the Top Pair Home Game Poker Podcast, Bruce Briggs and Robbie Strazynski welcome Lance to the show. We discuss the latest developments at PocketFives.com, his role there as President and Editor-in-Chief, his book The Pursuit of Poker Success, his views on the state of online poker in the U.S., and of course Lance's home game history!
Plus, Bruce and Robbie fill you in on the ups and downs in their home games over the past couple weeks. You'll also enjoy a funny One Outer about the dangers lurking at the felt for new retirees.
View Top Pair Poker Podcast in the directory →
---
October 18th, 2018 – Stealing From Your Friends and
WSOP

Day Six and Seven

On this episode of the Tournament Poker Edge Podcast our host Clayton Fletcher discusses the recent William Kassouf controversy and goes over some hands from Day 6 and 7 of the World Series of Poker Main Event.

View The Tournament Poker Edge Podcast in the directory →
---
Postflop Poker Podcast – Episode 71 – Bluffs ft Kelvin "Aces Up" Beattie
Merv and Ben are joined by professional tournament player Kel, who boasts an impressive MTT record, owns the website www.pokernerve.com and has created one of the best training courses out there: The Road to Success (25% discount by using code "postfloppoker").
This week's poser is all about what makes a good bluff and we follow that up with a stratchat hand from one of Ben's students (38:32) where we pick apart an interesting river bluff.
View Postflop Poker Podcast in the directory →
---
Druff & Friends Show – 10/20/2018 – The Big Sportsbook in the Sky
Druff gives a health update (topic starts at 0:24:16 mark). "Tony", owner of 5 Dimes sportsbook, was kidnapped, held for ransom, and killed (38:17). Bobby Baldwin to leave his longtime executive position at MGM, but is he being forced out? (1:07:25) Key witness in casino fraud case found dead in creek from "accidental" fall (1:22:18). Will Kassouf accused of palming friends' roulette chips, loses sponsorship (1:34:58). Caesars to buy Golden Nugget? (1:48:13) Can the Dodgers win the World Series? (2:00:43) tradershky co-hosts.
View Poker Fraud Alert in the directory →
---
Ep 102 – Strategy Rebuild – Part 10 – Response to Limpers
With opening ranges by position solidified (for early in a tournament with no action in front), Steve now addresses his approach when there are limpers in front of him, and how that changes his action. He shares his initial thoughts, reactions from players, and then his revised approach; trying to balance strategic optimization and ease of implementation.
View Rec Poker Podcast in the directory →
---
I wish I asked more questions
In this episode of the podcast, Busi and Andrew investigate the possible reasons people may or may not ask a question.  

---
5 Essential Concepts for Poker Profitability | Podcast #207
The 5 Essential Concepts of Playing Profitable Poker 1. EV Decision-making (2:55) 2. Play the Player (7:20) 3. Bankroll Management (12:05) 4. Table and Seat Selection (15:15) 5. The Mental Game (17:40) Challenge (20:50)
View Smart Poker Study Podcast in the directory →
---
Ask Alex Episode 198 "Are Satellites Really Just Lotto Tickets?"
This is Episode 198  of "Ask Alex" on the Oneouter.com podcast. This is Episode 198 of "Ask Alex" on the Oneouter.com podcast.
The "Ask Alex" show is now proudly sponsored by Americascardroom.com
Details of how listeners can get 27% rakeback are below, Alex plays on the site and he is looking forward to playing with you.
View One Outer in the directory →
---
A poker docu-series and election season
PokerGo has a new docu-series we preview, plus it's election season.
View Ante Up! Pokercast in the directory →
---
The Bernard Lee Poker Show 10-16-18 with Guest Heather Alcorn
Heather Alcorn has been the dealer for WSOP Main Event Final Table for the last 5 years, now she is a circuit winner and joins Bernard Lee this week.