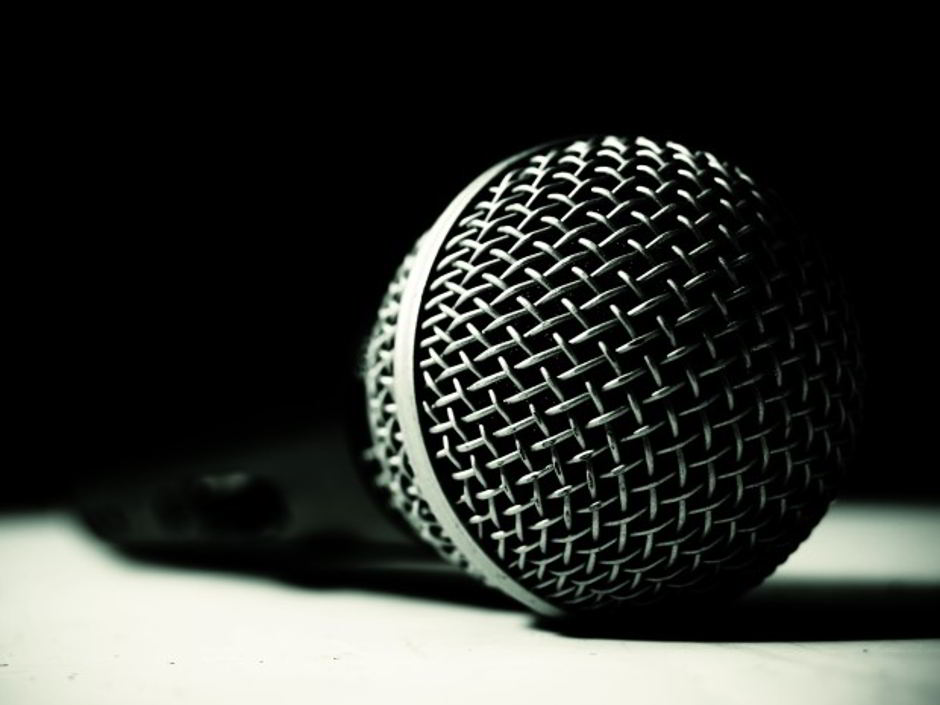 Top Pair Podcast 323: Vegas Charity Poker Recap with Gene Hull
In episode 323 of the Top Pair Home Game Poker Podcast, Bruce Briggs and Robbie Strazynski welcome Gene Hull back to the show. He proudly represented the podcast at the recent CSOP "Knights of the Poker Table" charity event. While he didn't claim the top prize, he had a great time and fun experiences, which he happily shares with us. Plus, answering a mailbag question on how to find home games, recaps of Robbie and Bruce's latest home game poker sessions, and another fun Gutterball story to end the show. Top Pair thanks their sponsors, J Design Cards and the Poker Notes Live mobile app for their support. Be sure to check 'em out!
View Top Pair Poker Podcast in the directory →
---
PokerNews Podcast 525: Brent Hanks
The year may be winding down, but the poker season is only heating up. Sarah Herring and Jeff Platt take you through the hottest stories in the game today.  The Five Diamond World Poker Classic sets attendance records, and the Super High Roller Bowl approaches. Sarah and Jeff take a look at the SHRB lineup.   Brent Hanks joins Jeff for a quick chat at the PokerGO Studio. Brent shares his thoughts on the Super High Roller Bowl, and dives into his passion for poker broadcasting. 
View PokerNews Podcast in the directory →
---
Waiting for Straighters and Underboats w/ Special Guest Tommy Angelo – Episode 144
Beaux Rivage Biloxi, MS 1/2MP1 (650) opens to 12, HJ (150) calls, Hero (425) calls in the CO with KhTs, Button (2.5k) calls.Flop: Tc8s2cPot:$48MP1 checks, HJ checks, Hero bets 15, Button calls, MP1 raises to $30, Hero calls, Button calls.Turn: KcPot:$138MP1 checks, hero checks, button bets $75, both players callRiver TdPot:$363Checks to button who shoves, MP1 calls, hero?

View The Just Hands Poker Podcast in the directory →
---
Poker room closures
We discuss a recent article about why poker rooms closed in Vegas.
View Ante Up! Pokercast in the directory →
---
092 – Jack Sinclair – Winning The
WSOP

Europe ME

In this episode, Jack Sinclair, WSOP Europe champion and final tabler at the main event in Las Vegas, reveals what he did to go from recreational player with a day job to WSOP champion – in two and a half years.

Elliot and Jack discuss what it feels like to get into flow state and why understanding psychology can give you that extra edge. Listen in to hear a professional who fast-tracked his way to success share some insider tips that'll inspire you to take leaps of faith, improve your game, and experience your own flow state.

View The Mindset Advantage Podcast in the directory →
---
Druff & Friends Show – 12/12/2018 – Betting in the Dark
Druff aborts H.Pylori treatment due to tough side effects (topic starts at 0:12:45 mark). Druff's attempt to win WSOP Circuit ring ends in disaster (0:21:02). Two Bellagio poker pros make $100k prop bet if one can survive 30 days in isolated, dark room (0:41:15). Daniel Negreanu and Amanda Leatherman are back together (1:07:37). Pokerstars agrees to put an end to Gordon Vayo mess, both sides to walk away (1:36:08). Justin Lapka (LappyPoker) accidentally given 5k starting tournament chips too many, then tries to protest when they're taken away (1:46:37). Druff watches Lapka's Twitch live and comments on it (2:23:55).
Player makes accusations against Commerce that they are violating the law by banning "player bankers" from pit games (2:07:35). Talking Stick Resort in Arizona claims "broken lightbulb" invalidated $50k jackpot rightfully won by a customer, paid him $4k instead (2:30:22). Norwegian poker legend Thor Hansen dies (2:44:45). Class action lawsuit filed against Reno casinos regarding resort fees (2:54:26). Social Card Clubs of Texas adds additional flight to avoid overlay, plus charges extra rake for charity to themselves (3:11:50). Two old nuns embezzled $500,000 from Catholic school to shoot off in Las Vegas (3:22:46). Melvin Dummar, forger of Howard Hughes' will, dies of cancer in Pahrump at age 74 (3:34:44). Bitcoin and all other cryptocurrencies have taken a dump in past 4 weeks – is this the end? (3:52:07) tradershky co-hosts.
View Poker Fraud Alert in the directory →
---
December 13th, 2018 – Live and Online
MTT

Hand Analysis with Killingbird

On this episode of the Tournament Poker Edge podcast, Clayton is joined by Derek "Killingbird" Tenbusch to catch up life and also review a hand from Killingbird's recent OSS series and a hand from the WSOP Circuit Main Event that Clayton played.

View The Tournament Poker Edge Podcast in the directory →
---
The Bernard Lee Poker Show 12-11-18 with Guest Dennis Phillips
Bernard Lee replays his conversation with Dennis Phillips. 
View Bernard Lee Poker Show in the directory →
---
Poker Action Line 12/10/2018
BIG Dave and Joe discuss the use of math in poker decisions and an article by Ashley Adams, which cautions not to disregard the previous betting action in the hand. The guys also take a look at the possibilities of online poker added in new states in 2019.
View Poker Action Line in the directory →
---
Episode 278: A Game Theory Primer
Andrew explains fundamental game theory concepts in terms that even a beginner can understand and addresses some common myths and misunderstandings. Contribute to Andrew's BAUDL Fundraising Campaign or learn more about itShop with our Amazon affiliate links
View Thinking Poker in the directory →
---
Ep 110 – Community Groups & Expert Hand Reviews
Steve shares about some cool things coming up to build your game and your community, including weekly FREE community groups to discuss hands and strategy as well as reviewing hand histories with a panel of recreational players and rotating experts.
View Rec Poker Podcast in the directory →
---
Andrew gives lots of advice
In this episode of podcast, Andrew and Busi chat about challenges and prop bets. Andrew offers some brilliant poker advice for poker rooms and some so-so advice to aspiring professional poker players.