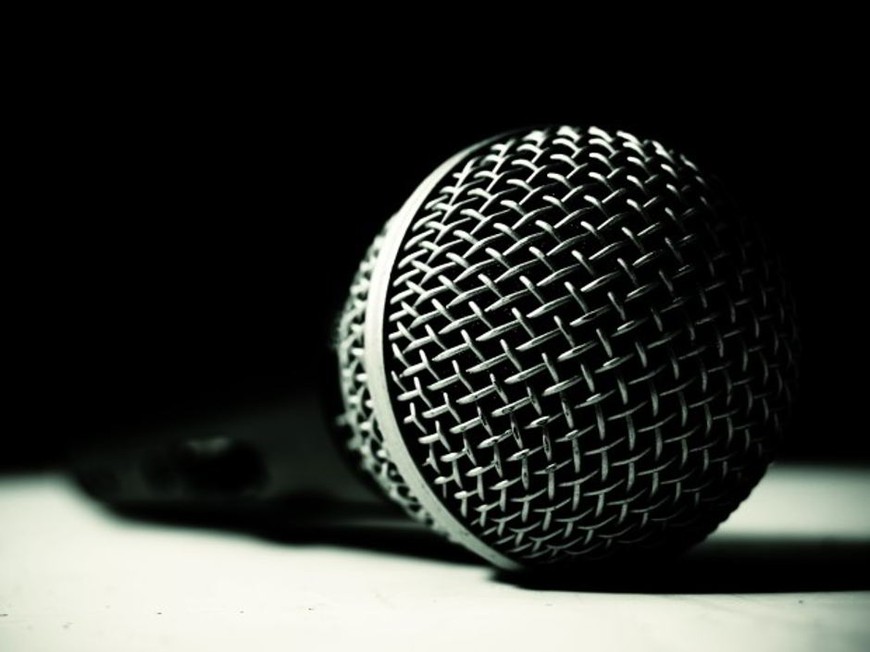 Ep 290 – Forums: Microbet IP (Jim)
This week, Jim Reid leads the panel through a forum post where he knows immediately he has made an error when he can't decide if his flop cbet is a value bet or a bluff. While battling it out against each other in the nightly home game, the panel discusses hand ranges, bet sizing, board textures, and more!
View the complete archives of Rec Poker Podcast in the directory →
---
#156 Tommy Angelo: The Vince Lombardi of Poker Coaches & Legendary Author of Elements of Poker
Today's guest on CPG is a living legend in the poker world, the author of Elements of Poker, Painless Poker, and Waiting for Straighters… the great Tommy Angelo.Tommy is no garden variety poker coach, he's more like the Vince Lombardi of poker coaches, having been a grinder for over 30 years with a who's who list of clients who have gone to to chase their own poker greatness. In broad strokes, he places great emphasis on mental health and reducing unhappiness, as a means to increasing profit and well-being. em>
View the complete archives of Chasing Poker Greatness in the directory →
---
July 2nd, 2021 – A Listener Hand Review
On this episode of the Tournament Poker Edge Podcast, Clayton reviews a poker hand submitted by a listener for review from a recent multi-flight event on Americas Cardroom.
View the complete archives of The Tournament Poker Edge Podcast in the directory →
---
Wynn Millions, High Stakes Duel
III

,

WSOP

Online Begins

This week, PocketFives President & Editor in Chief Lance Bradley is joined by his counterpart with the Hendon Mob and Global Poker Index, Eric Danis to talk about the passing of 1999 WSOP Main Event champion Noel Furlong, the smashing success of the Wynn Millions, Phil Hellmuth's upcoming opponent in High Stakes Duel III, and the WSOP Online bracelet events as well as the return of the GPI Rankings!

View the complete archives of The Fives Poker Podcast in the directory →
---
Exploiting Loose-Aggressive Poker Players #347
Visit the show notes page for a transcript of today's episode: https://www.smartpokerstudy.com/pod347 Looking for more poker strategy? Check out ThePokerForge.com, my one-of-a-kind online poker training site. Watch FREE YouTube poker training videos Get fresh and free Daily Poker Tips Check me out on Twitter @smartpokerstudy
View the complete archives of Smart Poker Study Podcast in the directory →
---
PokerNews Podcast: Wynn Millions,
WSOP

Online Bracelets & Guest Bryn Kenney

On the latest special episode of the PokerNews Podcast, Jeff Platt and Chad Holloway break down the latest stories from the poker world including an update from the Wynn Millions, a sick cooler hand between Alex Foxen and Bryn Kenney, and who Phil Hellmuth is playing in Round 3 of High Stakes Duel. In addition, Jeff talks about his deep run in the WSOP.com Online Circuit Main Event and reveals plans to live stream the summer online bracelet event early action while PokerNews will air the final tables. Other topics covered include the wild 11-way chop at RGPS Horseshoe Council Bluffs Main Event, Phil Ivey releasing his exclusive NFT set with Ethernity Chain & Impossible Brief, and remembering 1999 WSOP Main Event champ Noel Furlong, who recently passed away at age 83. Finally, Sarah sits down with guest Bryn Kenney to discuss life, challenging Phil Hellmuth, his plans for the WSOP, and much more. If you want to hear tips and wisdom from poker's all-time money leader this episode is for you. Big thanks to the special sponsor this week in Elite Chip Care.

View the complete archives of PokerNews Podcast in the directory →
---
CardsChat with Eric Danis
On episode #44 of the CardsChat podcast, we have the pleasure of welcoming Eric Danis. Eric is the President of the Global Poker Index and Hendon Mob, Eric Danis. An absolute treasure trove of trivia as relates to everything about stats and numbers in the poker world, Eric leads the equivalent of poker's Elias Sports Bureau. He also proudly presides over our industry's annual awards ceremony, and is just one of the nicest and most pleasant people you'll ever meet. Today we'll get to know him a little better.
View the complete archives of Cards Chat in the directory →
---
#155 Anton Wigg: The #15 Ranked Online
MTT

Player in the World & $9 Million+ in

MTT

Cashes

Today I'm very excited to welcome back to CPG one of my favorite human beings both inside and outside the world of poker, the one and only Anton Wigg.Anton is an EPT Main Event champ who's racked up over $9 million in combined live and online MTT cashes and is currently the 15th ranked online MTT player in the world according to PocketFives.com.Beyond his poker talent, I find Anton to be an easy dude to look up to and the type of person we should all aspire to surround ourselves with so that we can ultimately become the best version of ourselves possible.And the man doesn't give many interviews so the following conversation will be a rare treat indeed.In today's episode with Anton Wigg, you're going to learn:How to make your poker study resonate with you so that it becomes more impactful and, dare I say, fun.What you can do when raw talent isn't cutting it.A no-brainer path to improving your performance in this mind sport we all love.

View the complete archives of Chasing Poker Greatness in the directory →
---
Ep 88 – Is Chopping Soft?
Our guys Jake Toole joins us in studio! We share some stories, discuss the state of poker, and talk about an 11-way EVEN chop that happened this week…
View the complete archives of Cracking Aces in the directory →
---
Poker Action Line 06/29/2021
BIG Dave talks about his early days working in a poker room and the guys discuss the need to consult surveillance to help solve disagreements. Also, some burning questions are answered regarding the WSOP and Joe analyzes a couple of hands from the High Stakes Duel II., won by Phil Hellmuth in 3 straight matches
View the complete archives of Poker Action Line in the directory →
---
The Poker Show – Episode 10 –
GPITHM

Podcast Network

We celebrate 10 Years of Rankings on a special 10th episode of the Poker Show by talking about the very first GPI Top 10, released on June 27, 2011. The boys also announce the re-launch of the GPI and PoY races and remember where they were in June 2011.

View the complete archives of GPITHM Podcast Network in the directory →
---
Tactical Tuesday #33: Playing Combo Draws
This week's theme is playing flopped combo draws when you are out of position. In today's two hands, both Coach Brad and Jon check raise the flop with monster draws and both players face tricky turns where their hands did improve, just not in the way that they had hoped. Hit play to find out how Coach Brad and Jon decided to proceed!New CPG Cash Game Courses!Preflop Bootcamp: https://bit.ly/Preflop-BootcampFish in a Barrel: http://bit.ly/fish-in-a-barrelNeutralize Flop Leads: https://bit.ly/2OkN8Yt
View the complete archives of Chasing Poker Greatness in the directory →
---
The Bernard Lee Poker Show 6-29-21 with Guest David Peters Pt. 2
Bernard Lee continues his chat with 2021 USPO Champ David Peters. 
View the complete archives of Bernard Lee Poker Show in the directory →
---
Ep 289 – Chat: Veronica Brill on WhaleBait, Postle, Cleeton, and More
Veronica Brill is a poker player, commentator, and YouTube personality. Born in Poland and raised in Canada, she now lives and works in California. In 2019, she became the center of an enormous controversy in the poker world when she accused fellow poker player Mike Postle of cheating. Veronica was also recently instrumental in K.L. Cleeton's new customized van!
View the complete archives of Rec Poker Podcast in the directory →
---
Ladies Knight with Jen Shahade ft. Judith Kiragu and Dr. Philip Mwashe LK031
In a special double-header, Jennifer interviews entrepreneur and organizer Judith Kiragu and chess patron Dr. Philip Mwashe on the origin story of the Lighthouse Chess Club in Mombasa, Kenya.  Kiragu and Mwashe speak about changing the landscape of chess in Kenya by founding the club in May 2017. Throughout its four year history, they advance education through…
View the complete archives of Ladies Knight in the directory →
---
17 – Steve and Daniel, back from Nicaragua
Episode 17? Yes, following multiple suggestions from listeners, we will be renumbering our episodes to distinguish between Heads Up Poker and In it to Win it. Everything seems to be expensive back in the US after you get used to a $3 check when ordering two coffees, two smoothies and a cinnamon bun in Esteli. Maybe this can make up for the money spent on water witchers that turned out to be less than reliable!
View the complete archives of Heads Up Poker Podcast in the directory →
---
Did Negreanu Step Out Of Line In This $500k Buy – In?
Daniel Negreanu takes a shot in the original Super High Roller Bowl. Was it a good play?
FLOP:8c 6d 2h TURN: 5s RIVER: 3d
Negreanu:10h7d Marchese: Js3s
For access to exclusive Poker Guys freerolls and other tournaments on Nitrogen Sports Poker Room, use this link to sign up: www.nitrogensports.eu/r/632610
***Our Book is NOW AVAILABLE! Get "How Can He Fold???" here: www.thepokerguys.net
View the complete archives of The Breakdown Podcast with The Poker Guys in the directory →
---
Episode 109 – What is the Role of Hope in Poker?
Welcome to Episode 109! MTT Coach Gareth James and Peak Performance Mindset Coach & Educator Dr. Tricia Cardner are back discussing all things poker strategy & mindset. The hosts started off by talking about how they've been away due to Tricia moving house! Gareth is also on the house hunt, so there will likely be more house moving updates to come. Then, they turned their attention to answering a mindset question sent in by Thomas where he wanted to know the role of hope in poker as well as the emotional implications of being a hopeful poker player.
View the complete archives of Poker On The Mind in the directory →