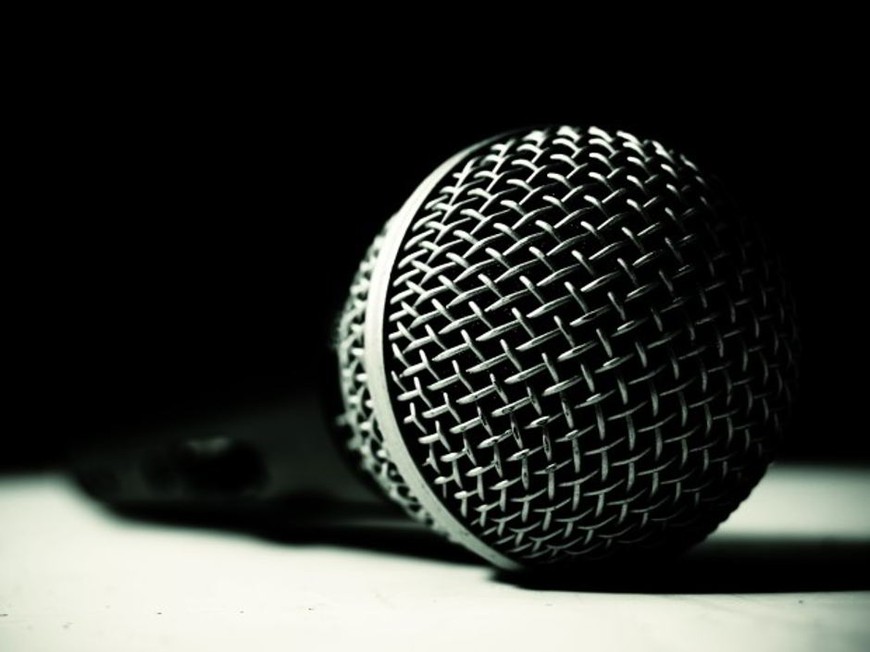 The Grid 057 ft. Jonathan Corbblah – Nine-Five Suited
Jennifer brings longtime friend, a master of many games, Jonathan Corbblah on to the GRID. He talks about a dramatic hand with nine-five suited in a private game at the Hamptons, where his new opponent confused him to the very last moments of the hand.  Jonathan speaks about how his psychological approach helps him in every..
View the complete archives of The Grid in the directory →
---
Ep 292 – Forums: TT Out Of Position (
ARW

)

This week, Jim Reid leads the panel through a forum post by ARW about playing some live poker out of position with a strong pair. While battling it out against each other in the nightly home game, the panel discusses stack and bet sizes, hand ranges, betting lines, and more! Come sign up for a free account at rec.poker today to see all the great comments and replies – and you can post a question of your own in the forum for the panel to review! Link: https://rec.poker/forums/discussion/nd-poker-tour-pocket-tt/

View the complete archives of Rec Poker Podcast in the directory →
---
PokerNews Podcast:
WSOP

Bracelet Winners + Andrew Moreno Talks Wynn Millions Victory

On the latest episode of the PokerNews Podcast, Jeff Platt and Chad Holloway highlight recent bracelet winners from the 2021 World Series of Poker (WSOP) Online Events, WSOP.com coming to Pennsylvania, and Chad Eveslage taking down the WPT Venetian. Additionally, they recap Alex Foxen's victory in the first event of the PokerGO Cup, take a look at upcoming live events around the country, and tell you how you can start playing poker now on ClubGG in the PokerNews Club. T

View the complete archives of PokerNews Podcast in the directory →
---
The Chip Race – Season 15 Episode 4 – Jesse Sylvia Christian Zetzsche Barny Boatman Jason Su
This week, we are joined by WPT champion and WSOP Main Event runner-up Jesse Sylvia. We also welcome the hardest working man in poker Christian Zetsche. For strategy, we've got a very special segment with Barny Boatman looking back on a hand he played versus Vicky Coren in the EPT. Jason Su joins us to talk about 'Poker with Presence'. Plus Ian's got all the news and results.
View the complete archives of The Chip Race Poker Podcast in the directory →
---
July 9th, 2021 – Clayton's Return to Live Poker
On this episode of the Tournament Poker Edge Podcast, Clayton discusses his return to live poker at Maryland Live for the first time since the start of the pandemic. In the strategy segment, he reviews some hands that he played in the $15K Daily tournament at Maryland Live.
View the complete archives of The Tournament Poker Edge Podcast in the directory →
---
#158 Adam Kreek: High Performance Jedi, Olympic Gold Medalist, and Bestselling Author
Today's show welcomes back one of my good friends, the always brilliant, gripping, and inspiring high performance Jedi, Adam Kreek.Adam's a Stanford educated, highly decorated multiple time world-champion, and Olympic gold medalist rower who has multiple Hall of Fame busts on his mantle.He's a human being that lives to push the envelope and always seeks out his limits. Sometimes that has meant victory and glory and other times that's meant gut wrenching defeat… Like the time he was part of a crew that sought to become the first humans ever cross the Atlantic Ocean in a rowboat but capsized in the Bermuda triangle right at the finish line.But Adam Kreek is not a man who will ever be defined by victory or defeat. He's someone who will always be defined by grittiness, persistence, and sheer power of will….And, to your favorite podcast host, that makes him the epitome of greatness.These days Adam's a powerful guide and world-class teacher with a wealth of knowledge to share with you on how you can realize your full potential at any stage of your life. He's also an executive coach, an elite corporate trainer and an A-list keynote speaker.
View the complete archives of Chasing Poker Greatness in the directory →
---
Landon Tice Quits Bill Perkins,
WPT

History is Made, Wynn Keeps Wynning

Listen in as PocketFives Editor in Chief Lance Bradley is joined by guest co-host Adam Schwartz of the DAT Poker Podcast to talk about the latest news from the Landon Tice vs. Bill Perkins challenge, the history-making WPT Venetian, Andrew Moreno's Wynn Millions victory, and the fun surrounding the Wynn Mystery Bounty Event.

View the complete archives of The Fives Poker Podcast in the directory →
---
Bernard Lee Interview: Poker Satellite Success #348
Visit the show notes page for a transcript of today's episode: https://www.smartpokerstudy.com/BernardLee Looking for more poker strategy? Check out ThePokerForge.com, my one-of-a-kind online poker training site. Watch FREE YouTube poker training videos Get fresh and free Daily Poker Tips Check me out on Twitter @smartpokerstudy
View the complete archives of Smart Poker Study Podcast in the directory →
---
The Poker Show – Episode 11 –
GPITHM

Podcast Network

The boys are back to talk about the massive success that was the Wynn Millions, the return of the GPI rankings, Andrew Moreno's Player of the Month performance and so much more on this edition of The Poker Show.

View the complete archives of GPITHM Podcast Network in the directory →
---
Why It's Right To Fold A Flush And Call With Trips Sometimes
Some absolutely amazing plays are made deep in an EPT. How do you decide what to do against an elite aggressive player?
FLOP:8h 8d 7h TURN: Jh RIVER: Ac
Paiva:Kc8s Szecsi: Jd7d
For access to exclusive Poker Guys freerolls and other tournaments on Nitrogen Sports Poker Room, use this link to sign up: www.nitrogensports.eu/r/632610
***Our Book is NOW AVAILABLE! Get "How Can He Fold???" here: www.thepokerguys.net
View the complete archives of The Breakdown Podcast with The Poker Guys in the directory →
---
Ep 89 – Summer Special
Barstool Sports is out of office this week, so we decided to give you guys a "Summer Special," with some of our favorite interviews from the past 88 episodes. These include: the original interview with Ben Mintz (Ep 82) from when he first got hired; he tells stories from the online days, being 7-bet at the WSOP main, & bluffing Patrik Antonius… as well as interviews with Ryan Riess (Ep 3), Scott Blumstein (4), Greg Merson (5), Maria Ho (8), Galen Hall (13), Jessica Dawley (15), Jaime Staples (18), Alex Rocha (20), Jeff Platt (23), and Daniel Negreanu (27)... cheers friends!
View the complete archives of Cracking Aces in the directory →
---
#157 Andrew Brokos: Host of "Thinking Poker" & Author of "Play Optimal Poker 1 & 2"
Today's guest on Chasing Poker Greatness is the author of "Play Optimal Poker 1 & 2" and the host of the Thinking Poker podcast, the bearded wonder himself Andrew Brokos.Brokos' resume includes being a coach at both Red Chip Poker & Tournament Poker Edge, writing regularly for Two Plus Two magazine, and was also a past contributor to CardPlayer magazine as well as a sponsored PokerStars pro.Oh yeah, he's also pretty good at playing cards as well. He has close to $1 million in cashes in the live MTT arena but his bread and butter has been terrorizing the fine citizens in the cash game streets of online poker.Brokos is one of the genuine good human beings in the world of poker who, as far as I can tell, always tries to create as much value as he possibly can for anyone who consumes his content.In today's conversation, Brokos and I are going to dive deep into a whole host subjects.
View the complete archives of Chasing Poker Greatness in the directory →
---
Episode 110 – Embrace Variance or Avoid It?
Welcome to Episode 110! MTT Coach Gareth James and Peak Performance Mindset Coach & Educator Dr. Tricia Cardner are back discussing all things poker strategy & mindset. The hosts started off by catching up on their latest adventures before turning to a listener question that includes both strategy and mindset components.Specifically, Josh wanted to know which variance philosophy is best: embrace it or avoid it.Topics covered include:● The key things to think about when you approach variance● How to decide whether or not it makes sense to take thin edges● Why it's important to embrace variance in big field MTTs● Why it's important not to pass up too many spots in MTTsWant us to answer your poker question?Post it in Dr. Tricia's private Facebook group! Join here: https://www.facebook.com/groups/PokerMindsetMasteryLab/Or in Gareth's private Facebook group! Join here: https://www.facebook.com/groups/pokerprofitsLooking for the 10 Minute Tilt Cure? https://www.peakpokermindset.com/10-minute-tilt-cureEnrol on Gareth's tournament poker course, MTT Game Changer: https://classroom.mttpokerschool.com/tournament-poker-courseOr Tweet us: drtriciacardner MTTpokerschool @PokerOnTheMind
View the complete archives of Poker On The Mind in the directory →
---
CardsChat with Kevin Mathers
On episode #45 of the CardsChat podcast, we have the pleasure of welcoming Kevin Mathers. Kevin is likely the most widely appreciated person in poker. For over a decade he's been poker's oracle of information, the primary go-to individual for anything and everything going on in our industry across multiple social media platforms. A 2016 American Poker Award winner, day after day – year after year – the man lovingly referred to as Kevmath continues to bring tremendous value to the poker community for which we're all so grateful. On this episode, we'll get to know him a little better.
View the complete archives of Cards Chat in the directory →
---
Tice Quits Perkins, High Stakes Duel R3 – DAT Poker Podcast Episode #104
This Week On DAT Poker Pod: Adam and Terrence are back without Dnegs this week.   0:10 Intro, No DNegs this week, Heat Wave, NHL Playoffs 14:00High Stakes Duel R3 23:20 Poker News, Live Tournaments and WSOP Online 36:45 Tice Quits HU Match With Perkins  43:10 Tweets, Voicemail: Short Stacking & Hand Review   Voicemail Line (1.775.434.2932) Intro/Outro Music By: https://twitter.com/murphchops
View the complete archives of DAT Poker Podcast in the directory →
---
Poker Action Line 07/06/2021
Recent events in South Florida have shaken the entire community, but poker continues to thrive and the guys discuss how to keep players excited about the game. Updates on the online series for the WSOP, plus a discussion about the importance of tournaments going hand-in-hand with cash games round out the show.
View the complete archives of Poker Action Line in the directory →
---
The Lock-In – Thomas Keeling
This week, Dara and David are locked in and hanging out with the seriously serious Thomas Keeling.
The lads kick things off by sharing some memories about the 1999 WSOP Main Event champion Noel Furlong who passed away this week.
The conversation then turns to the recent PokerKing WPT Heads-Up event, won by Phil Ivey. Thomas gives his behind-the-scenes perspective and insights into why the event worked so well.
The lads then segue to another Thomas Keeling production – the limited Joe Ingram interview series with Phil Ivey and Tom Dwan – before turning their attentions to the Phil Hellmuth victory in High Stakes Duel II. They talk about Hellmuth's astonishing winning streak whilst definitely not burying the lede… Daniel Negreanu's losing streak.
David then tells the wild story of the French Businessman and High-Stakes Poker Player Arnaud Mimran who has been Sentenced to 13 Years for Kidnapping.
Dara delivers his strategy nugget on 'Ace-high boards' and the lads round things off by trying to get Thomas to dish done secrets about what's coming up for PokerKing. Does he crack and spill the beans?
Tune in to find out.
View the complete archives of The Chip Race Poker Podcast in the directory →
---
Ep 291 – Chat: The Panel meets Steve, the beginnings of RecPoker, and More
With Steve out of commission this week, the panel looks back on how they came to meet Steve and join RecPoker, what parts of the community they have come to lead, and we hear from Paul "QuadQuark" one of our Premium Members who had joined us in the chat for the recording!
View the complete archives of Rec Poker Podcast in the directory →
---
Tactical Tuesday #34: What Size Should You Open To At Live $1/$2?
This week's episode is inspired by a recent tweet from Coach Brad regarding the large open sizes that are commonly used in low stakes live cash games. Why do players at $1/$2 regularly open to 7 or 8 big blinds? Is there a strategic reason to open so large? If 7x-8x is too large, what size should you be opening to? Coach Brad answers all these questions and more.
View the complete archives of Chasing Poker Greatness in the directory →
---
The Bernard Lee Poker Show 7-6-21 with Guest Jack Binion
Bernard chats with the legendary Jack Binion in this edition of The Bernard Lee Poker Show. 
View the complete archives of Bernard Lee Poker Show in the directory →
---
E083: Lynne Ji on Busting to
JRB

, Playing on a Fake ID, & Living that Vlog Life!

Play poker at runitonce.eu & support online poker's future.Study poker at runitonce.com & support yours.Email suggestions to: TheRake@runitonce.comTimestamps:00:09Welcome Lynne Ji!00:59A bit of Lynne's poker backstory.03:32Fun times playing Vegas casinos at age 19 with a fake ID04:53More on playing tournaments whilst underage.05:55Jamie and Lynne just got back from hanging out together at a heads-up tournament in Cabo San Lucas.06:43Lynne talks about the event, getting busted by Jean Robert Bellande, and the epic drinking that followed.09:39Jamie shares her side of the story.  Rooting for Lynne, joining in on the drinking, and congratulating her for taking the loss in stride.11:36Lynne was feeling down on poker before heading into the Cabo event. 

View the complete archives of The Rake in the directory →
---
Poker Fraud Alert Radio – 07/04/2021 – Return to Vegas
(Topic begins at 0:17:32 mark): Druff returns to Vegas for the first time in over 16 months…. (1:04:56): Update: Druff makes contact with Nick Scheel, the guy who made a shady $100 request for money on Venmo…. (1:24:28): Landon Tice waves the white flag after 25% of hands in challenge against Bill Perkins…. (1:53:55): Norman Chad's Twitter hacked by Turkish charity scammer…. (2:16:46): ZED Run has two more masive fails, including embarrassing "fake contest winner" e-mail blunder…. (3:01:00): Brandon censored on Facebook for talking about Vegas restaurant "Egg Slut".... (3:20:50): Druff and Brandon visit two high-end Vegas restaurants together, and have some strange events….
View the complete archives of Poker Fraud Alert in the directory →
---
Did Antonius Get Too Ambitious Against Dwan?
In a high stakes cash game, Patrik Antonius takes a shot against Tom Dwan, who doesn't have too much of a hand.
FLOP:Ks 8c 4d TURN: 5h RIVER: 2d
Antonius:As9s Dwan: Qh8h
For access to exclusive Poker Guys freerolls and other tournaments on Nitrogen Sports Poker Room, use this link to sign up: www.nitrogensports.eu/r/632610
***Our Book is NOW AVAILABLE! Get "How Can He Fold???" here: www.thepokerguys.net
View the complete archives of The Breakdown Podcast with The Poker Guys in the directory →