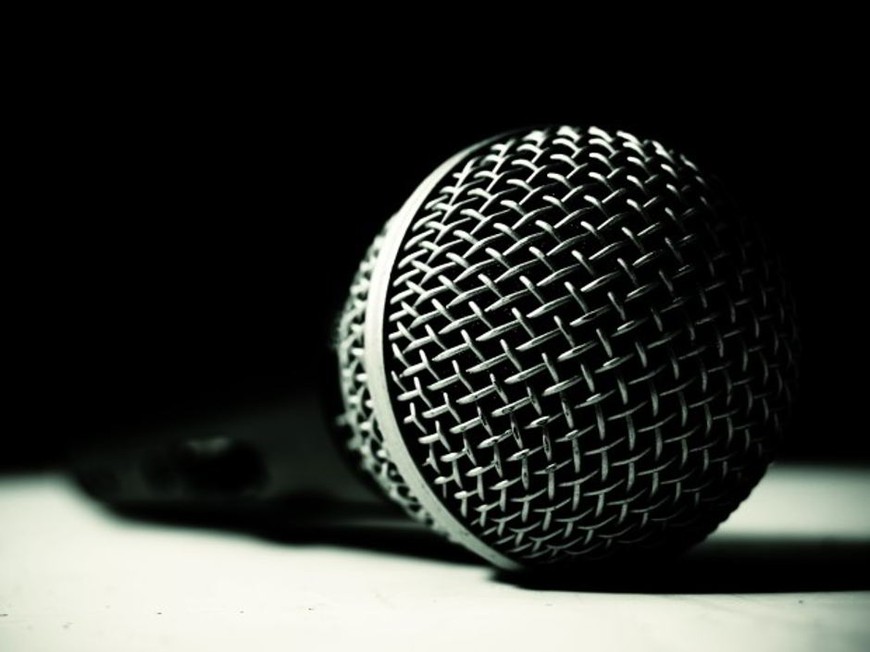 Ep 294 – Forums: Blind vs. Blind (
ARW

)

This week, Jim Reid leads the panel through a forum post by ARW about a hand played out of the blinds. While battling it out against each other in the nightly home game, the panel discusses preflop ranges from both positions perspectives, combos, postflop action, and more! Come sign up for a free account at rec.poker today to see all the great comments and replies – and you can post a question of your own in the forum for the panel to review! https://rec.poker/forums/discussion/blind-vs-blind/

View the complete archives of Rec Poker Podcast in the directory →
---
July 16th, 2021 –
WSOP

Bracelet Winner Carlos Welch

On this episode of the Tournament Poker Edge Podcast, Clayton welcomes long time TPE family member and recent World Series of Poker Bracelet winner Carlos Welch. They are joined by Derek "Killingbird" Tenbusch and Marc "aznAllin007" Alioto. They relive some great stories of Carlos from over the years and, in the strategy segment, review a key hand from his bracelet win.

View the complete archives of The Tournament Poker Edge Podcast in the directory →
---

DIM

THE

LIGHTS! The

WSOP

is Moving?, PokerGO Cup Drama,

WSOP

Online News

PokerGO broadcaster Jeff Platt is this week's guest co-host alongside PocketFives Editor in Chief Lance Bradley as the pair discuss the reported move of the WSOP to the strip, the amazing and dramatic conclusion of the PokerGO Cup, and a look at other happenings in the world of poker.

View the complete archives of The Fives Poker Podcast in the directory →
---
#160 Chris Wallace: Poker Author, Coach, &
WSOP

H.O.R.S.E. Bracelet Winner

Today's guest on Chasing Poker Greatness is a WSOP bracelet winner, top shelf poker coach, and author of "Short Stack Ninja" Chris "Fox" Wallace.Chris Wallace has been in the game of poker for decades with the pinnacle of his journey thus far going down on June 8th 2014. That was his day of post-Black Friday redemption when he won a WSOP bracelet that was very near and dear to his heart.As a man who prides himself on playing at a high level in all poker formats, Chris's victory came in the 2014 $10k HORSE event. In his own words, "If I could have chosen one MTT to win, that's the event I would have chosen. Other than the Main Event, of course."

View the complete archives of Chasing Poker Greatness in the directory →
---
PokerNews Podcast:
WSOP

on the Move? Guest bestbet Jacksonville's Deb Giardina Talks WPT

On the latest special episode of the PokerNews Podcast, Jeff Platt and Chad Holloway highlight more bracelet winners from the 2021 World Series of Poker (WSOP) Online events including Bryan Piccioli and Ryan Leng. They also address the rumor that the WSOP will move to Paris and Bally's on the Las Vegas Strip in 2022, WSOP.com hosting eight bracelet events in Pennsylvania, and Daniel Negreanu winning the inaugural PokerGO Cup. In addition, Chad talks about his day with Phil Hellmuth, the WSOP Europe schedule was revealed, and Albert Knafo won the WPT DeepStacks Venetian. Finally, guest Deb Giardina of bestbet Jacksonville joins the show to discuss the upcoming World Poker Tour bestbet Scramble.

View the complete archives of PokerNews Podcast in the directory →
---
6 Strategies to Win the Next 6 Months – Jim Kwik Inspired #349
Visit the show notes page for a transcript of today's episode: https://www.smartpokerstudy.com/pod349 Looking for more poker strategy? Check out ThePokerForge.com, my one-of-a-kind online poker training site. Watch FREE YouTube poker training videos Get fresh and free Daily Poker Tips Check me out on Twitter @smartpokerstudy
View the complete archives of Smart Poker Study Podcast in the directory →
---
Kristy Arnett on Facing the Biggest Challenges in Life with Honesty and Grace | Ep: 23
This week's guest on Heart of Poker is one of the biggest and warmest personalities in the extended world of poker. Kristy Arnett is a poker player and former poker journalist, but she is still very much in the world of media and content creation.
As she mentions in the episode, Heart of Poker is right up Kristy's street. Over her career presenting poker coverage for PokerNews and others, she developed a well deserved reputation for creating original and interesting content, the kind of stuff that goes one step beyond the usual sanitized media perspective of poker players that we're all used to – which reads a little like a mission statement for Heart of Poker.
Like many people, Kristy's life was turned upside down by the pandemic. With no live poker, no immediate way to make money and (not long later) a baby on the way, Kristy takes us through how she and her husband (poker pro Andrew Moreno) hustled to adapt and keep things going during the chaos of COVID.
One of Kristy's most impressive attributes is her honesty and directness. Kara's questions are designed especially to tease out personal and intimate parts of people's lives, and Kristy is ready to confront them unflinchingly. She talks about how she and her husband wrestled back their marriage from the brink of divorce, her struggles to get pregnant, her first big win in Vegas and more.
Don't forget to also check out all the earlier episodes of Heart of Poker too, including editions with Ali Nejad, Phil Galfond, Mori Eskandani, Jason Koon, Dominik Nitsche, Vanessa Selbst, Maria Ho, and more.
View the complete archives of The Heart of Poker in the directory →
---
Some fancy plays are made late in the PCA. Are they too fancy? Are they WAY too fancy?
FLOP:5d 2d Ah TURN: 9h RIVER: 9d
Sorel:Js7d Muur: Kh10d
For access to exclusive Poker Guys freerolls and other tournaments on Nitrogen Sports Poker Room, use this link to sign up: www.nitrogensports.eu/r/632610
***Our Book is NOW AVAILABLE! Get "How Can He Fold???" here: www.thepokerguys.net
View the complete archives of The Breakdown Podcast with The Poker Guys in the directory →
---
Poker Fraud Alert Radio – 07/14/2021 – www.twoplustwo.ru
(Topic begins at 0:19:23 mark): Mason Malmuth sells the 2+2 forum to a mysterious Russian company…. (1:13:43): Controversial 2000s poker media figure Joy Miller passes away…. (1:48:29): Mike Matusow joins class action lawsuit against Paypal involving money confiscation… (2:00:51): Listener "go buccos" joins Druff to talk about businesses degrading service, and using COVID as an excuse…. (2:33:58):
View the complete archives of Poker Fraud Alert in the directory →
---
The Merits of Fearlessness – Episode 206
Just Hands has a new membership program on patreon! Sign up to support the creation of more episodes and get access to our growing collection of premium podcasts.https://www.patreon.com/justhandsWant to increase your winrate at the table? Get poker coaching from Just Hands! Schedule a free consultation here: http://www.justhandspoker.com/sign-upPoker Unicorns Streamhttps://youtu.be/_kgjuPpvB90?t=41835/5 2k effectiveJack opens Kd9h from CO to $25, Quin calls BU, blinds fold. $60 Flop KcQh9sJack bets $35, Quin calls$130 Turn AdJack bets $125, Quin calls $380 River JhJack checks, Quin bets $400, Jack?
View the complete archives of The Just Hands Poker Podcast in the directory →
---
#159 DGAF: Cue the Montage – On the High Stakees Poker Comeback Trail
Today's CPG brings back good friend, renowned high stakes vet, the host of "Sessions", and founder of poker apparel brand PokerRags DGAF.And these days, apparently, he is back to GAF which is absolutely music to my ears.So if you love comebacks, crazy journeys, self-examination, brutal honesty, and the pursuit of excellence in the world of POKER, today's episode will be right up your alley.But before you dive into today's episode I wanted to let you know you can check out all the current CPG courses at chasingpokergreatness.com/courses.
View the complete archives of Chasing Poker Greatness in the directory →
---
CardsChat with Jeff Platt
On episode #46 of the CardsChat podcast, we have the pleasure of welcoming Jeff Platt. One of poker's premier broadcasters and commentators, over the past few years since breaking into the industry, Jeff has quickly carved out quite the niche for himself as an integral part of numerous popular televised poker shows and live streams. From Twitch commentary to the PokerGO break desk to game show hosting and podcasting, Jeff is one of the hardest working people in our industry. On this show, we'll get to know him a little better.
View the complete archives of Cards Chat in the directory →
---
Ep 90 – Back from Colorado
Full studio with Nate, Smitty, Mintz, & Jake. We discuss Nate's trip to Colorado, hands stories, poker news, & our upcoming plans
View the complete archives of Cracking Aces in the directory →
---
Tactical Tuesday: Hand Breakdowns from
TCH

Live!

Coach Brad and Jon analyze a couple of hands played by Joe, one of Coach Brad's private coaching students. Joe recently played on a live streamed game at Texas Card House and found himself making some tough decisions with AK offsuit. Tune in to hear the discussion on everything from shot-taking strategy for live poker to one of the most reliable physical tells you will ever learn about.

View the complete archives of Chasing Poker Greatness in the directory →
---
Poker Action Line 07/13/2021
"Who's #1?" is a favorite question on the minds of sports fans, so BIG Dave & Joe talk about current and past players who have held the top spot – from past superstars like Jason Mercier (pre-fatherhood) & Erik Seidel to current champs like Alex Foxen & Stephen Chidwick. Also, updates from the PokerGO Cup & the WSOP Online Series, advice on how to advance your poker career, and the disturbing trend of vanishing poker rooms in Vegas complete an action-packed show.
View the complete archives of Poker Action Line in the directory →
---
The Bernard Lee Poker Show 07-13-21 with Guest Andrew Moreno
2021 Wynn Millions Main Event Champ Andrew Moreno is Bernard Lee's guest. 
View the complete archives of Bernard Lee Poker Show in the directory →
---
Ep 293 – Chat: Dara O'Kearney on
WSOP

, Satellites, and ICM

Dara O'Kearney is the co-host of "The Chip Race" podcast and "The Lock-in" YouTube video series. He has authored two books, "Poker Satellite Strategy" and "PKO Poker Strategy." He is currently hoping to complete his next book on ICM (Independent Chip Model) by late August / early September. Dara has been a great friend of RecPoker as a podcast guest, Twitter supporter, and presenter at the RECies Awards. You can follow him on Twitter at @daraokearney

View the complete archives of Rec Poker Podcast in the directory →
---
Episode 111 – Dealing with
ADHD

as a Poker Player

Welcome to Episode 111! MTT Coach Gareth James and Peak Performance Mindset Coach & Educator Dr. Tricia Cardner are back discussing all things poker strategy & mindset. The hosts started off by catching up on Tricia's latest moving adventures before turning to a listener question about dealing with ADHD.Specifically, Jack wanted to know some tips for dealing with ADHD generally and specifically when it comes to poker.

View the complete archives of Poker On The Mind in the directory →
---
Did Vanessa Kade Get Max Value Here?
Twitch streaming grinder Vanessa Kade tries her hand at the high rollers and makes some impressive runs. Did she play this final table hand optimally?
FLOP:4s 8h 6h TURN: 5d RIVER: 8c
Kade:JhJc Zufic: AcQs
For access to exclusive Poker Guys freerolls and other tournaments on Nitrogen Sports Poker Room, use this link to sign up: www.nitrogensports.eu/r/632610
***Our Book is NOW AVAILABLE! Get "How Can He Fold???" here: www.thepokerguys.net
View the complete archives of The Breakdown Podcast with The Poker Guys in the directory →