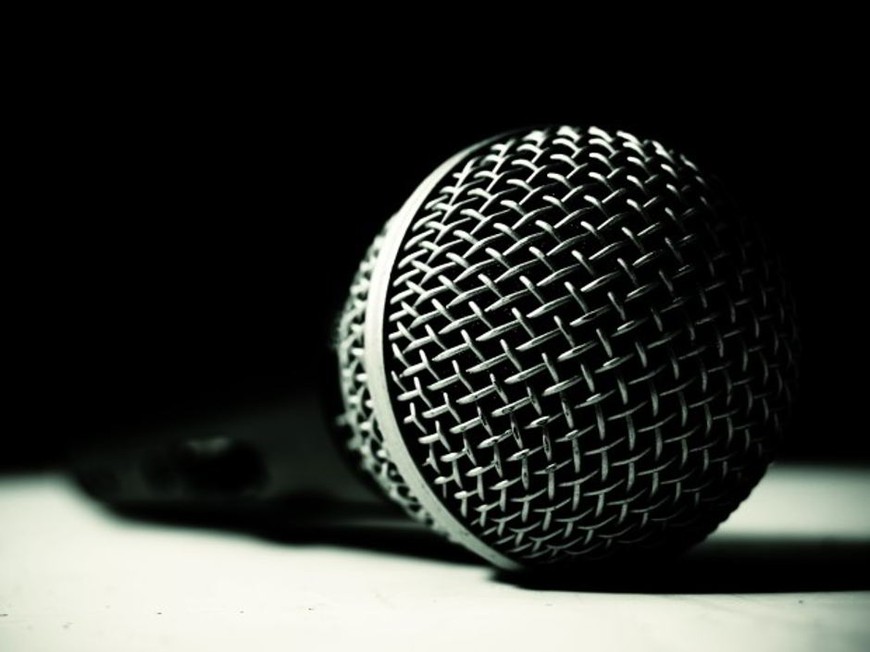 Ep 302 – Forums: Facing a 3-Bet (MonkieSystem)
This week, Jim Reid leads the panel through a forum post by Keith Brandt (MonkieSystem) about responding to 3-bets. While battling it out against each other in the nightly home game, the panel discusses how to exploit people's 3-bet ranges with sizing, frequencies, and what they look for when facing raises in and out of position!
View the complete archives of Rec Poker Podcast in the directory →
---
The Mark Hoke Show #2 – Flying Solo
Mark gets to go crazy for the hour covering all of the news of the week.  With no partners in the corner, can he save the show for the day?  Check it out!
View the complete archives of The Mark Hoke Show in the directory →
---

WSOP

Vaccination Rules, GG on

WSOP

, Voicemails – DAT Poker Podcast Episode #106

This Week On DAT Poker Pod: Daniel, Adam and Terrence are back with: 0:05 Intros, Covid Conspiracist Commentors, DNegs Streaming 3:55 WSOP Vaccination Rules Announced 22:00 WSOP on GG, Updates and Daniel's Recap 29:30 Hands From Deep Runs 

View the complete archives of DAT Poker Podcast in the directory →
---
World Series Of Poker Rule 115
Check out another episode of The FIVES as PocketFives Editor in Chief Lance Bradley and Managing Editor Jeff Walsh break down this week in the world of poker including the WSOP's new Rule 115 which sees the series attempt to grapple with all of the possibilities that COVID brings to a major live poker event.
View the complete archives of The Fives Poker Podcast in the directory →
---
#168 Patrick Howard: The Architect of Bleeding Edge Poker Strategies
Today's guest on Chasing Poker Greatness is an elite cash game combatant who's also a world-class poker coach, Patrick Howard.Pat is the younger brother of Poker Detox founder and one of my personal favorite CPG guests of all-time, Nick Howard.In my personal opinion, Poker Detox is the gold standard of staking groups. The way they've been able to scale and effectively/efficiently coach up pretty much any player to becoming a consistent winning cash game player is next-level impressive.You may not know this, but Pat has been incredibly influential in Poker Detox's sustained success as their behind-the-scenes strategy architect.
View the complete archives of Chasing Poker Greatness in the directory →
---
August 13, 2021 – Sliding into my DMs
On this thrilling episode of the Tournament Poker Edge podcast, Clayton responds to some poker-related direct messages he recently received on Twitter (www.twitter.com/claytoncomic). Highlights include Scott Robbins, the player suing Borgata for $1.2 million, a listener question about playing the early levels of the WSOP Main Event, and a few high-leverage hands from a listener who ran deep in a large field event in Minnesota! Become a TPE member using the promo code PODCAST and you will receive $10 off your first month's membership! Visit www.tournamentpokeredge.com
View the complete archives of The Tournament Poker Edge Podcast in the directory →
---
Turn Your Poker Weak Points Into Strong Points #353
Visit the show notes page for a transcript of today's episode: https://www.smartpokerstudy.com/pod353 Looking for more poker strategy? Check out ThePokerForge.com, my one-of-a-kind online poker training site. Watch FREE YouTube poker training videos Get fresh and free Daily Poker Tips Check me out on Twitter @smartpokerstudy
View the complete archives of Smart Poker Study Podcast in the directory →
---
PokerNews Podcast: What Do
COVID

Rules Mean for WSOP? Francisco Estrada Wins Big on ClubGG

On the latest special episode of the PokerNews Podcast, Chad Holloway and Jeff Platt talk about winning "Content Provider of the Year" at the Gulf Coast Poker Awards, what the new COVID rules might mean for the 2021 World Series of Poker (WSOP), and recap recent bracelet winners from both the WSOP.com and GGPoker events. They also talk about British poker player Ashley Locker going to jail for 26 months on drug charges, preview the upcoming MSPT Black Hawk Main Event, and chat with Colorado's Francisco Estrada, who recently won a $10,000 seat into the 2021 WSOP Main Event by playing on ClubGG. Big thanks to the special sponsor this week in Elite Chip Care

View the complete archives of PokerNews Podcast in the directory →
---
20 – State of the Economy
Steve has always followed and commented on the latest national and international affairs. Now with his deeper expertise and Daniel's additional brainpower, the duo are the current state that we're in and deciding the best way to build wealth in turbulent times.  
View the complete archives of Heads Up Poker Podcast in the directory →
---
145 – Matthew Jarvis – From November Nine To Venture Funded
This post and podcast episode contain affiliate links for Odin Poker. When you use our links we receive referral commissions when you purchase a membership. We are extremely selective with who we partner with, and are committed to recommending only the highest quality products and services that will benefit our listeners. Thank you for supporting the show!  Odin Poker Grand Opening Special: Save 35% on your membership and claim exclusive bonuses when you use this link and use the code: ELLIOT at checkout.  Matt Jarvis is most known for losing one of the biggest rollercoaster hands (with $3mm in equity on the line) in the history of televised poker at the 2010 WSOP ME final table. However, he didn't let that bad beat hold him back as he parlayed his winnings in that tournament into multiple successful business ventures.  After embarking on a journey of entrepreneurship, Matt was finally able to combine his passions for poker and business into a mobile gaming app called Cash Live Poker.  After getting funding from some of the biggest names in poker, and winning a spot in Snapchat's Accelerator program, Cash Live is on the trajectory of massive success.  In this episode, Matt joins the show to share his journey from poker to business and how he plans to give anyone with a mobile app the chance to experience what it feels like to win a massive poker tournament. Click here to get the full show notes and resources from this week's episode
View the complete archives of The Mindset Advantage Podcast in the directory →
---
Jake Cody – Always Bluffing?
Jake Cody was a tournament beast back in the day. How did he get away with so much aggression?
FLOP:8c9d2s TURN:7s RIVER: 3h
Cody:Qs10d Erlandsson: As9h
For access to exclusive Poker Guys freerolls and other tournaments on Nitrogen Sports Poker Room, use this link to sign up: www.nitrogensports.eu/r/632610
***Our Book is NOW AVAILABLE! Get "How Can He Fold???" here: www.thepokerguys.net
View the complete archives of The Breakdown Podcast with The Poker Guys in the directory →
---
#167 Felipe Ramos: Brazilian Poker Megastar
Felipe "Mojave" Ramos is one of the biggest names and brightest stars in the world of poker. He's a GG Poker ambassador with $2.6 million in lifetime live MTT cashes.And in his native Brazil, he's a poker megastar who's constantly striving to give back to both his country and his community.You're probably getting sick of hearing me say this basically every week but, the reality is, the poker world is chock-full of amazing souls and Felipe is no exception.Despite never having met or really interacted before this conversation, I felt an instant connection with Felipe. It's hard to put into words, but I just immediately sensed this was a special cat who personifies greatness as a human being.But don't just take my word for it… In a few moments you'll get to judge for yourself.In today's conversation with Felipe "Mojave" Ramos, you're going to learn:The one thing in your control that can make or break your entire poker career.
View the complete archives of Chasing Poker Greatness in the directory →
---
CardsChat with Lupe Soto
On episode #50 of the CardsChat podcast, we have the pleasure of welcoming Lupe Soto. Lupe is not only the founder of, but also a deserving member of the Women in Poker Hall of Fame. She is one of the game's greatest advocates for women in poker, having founded the LIPS tour (Ladies International Poker Series) and the Women's Poker Association. She has also founded, and is the CEO of, the Senior Poker Tour, which hosts events across the US for players 50 and over. She's also a tremendous philanthropist whose involvement as President of Vegas Connected and Poker Gives has provided for those in need around the Las Vegas area. On this episode we get to know Lupe a little better.
View the complete archives of Cards Chat in the directory →
---
Ep 94 –
YOU

HAVE

TO

WIN

YOUR

FLIPS

This week, we discuss the fate of the WSOP as Covid continues to rear its ugly head, we break down Smitty's deep run in the Pennsylvania bracelet event, Nate shares stories from playing blackjack at Greektown with the Spittin' Chiclets boys, Mintz moving to a legal state, & much much more

View the complete archives of Cracking Aces in the directory →
---
Episode 115 – So, You Wanna Go Pro?
Welcome to Episode 115! MTT Coach Gareth James and Peak Performance Mindset Coach & Educator Dr. Tricia Cardner are back discussing all things poker strategy & mindset. After a bit of catching up, the hosts turned their attention to answering a question sent in by Derek who wants to know what aspects of the mental game are most important for an aspiring pro to address.Topics covered include:* A brief overview of 3 pillars of peak poker performance* How to start small & stay consistent* Why it's important to use time blocking in order to be more productive* Why it's critical to understand the role of luck and adaptability when it comes to a successful poker career.
View the complete archives of Poker On The Mind in the directory →
---
Poker Action Line 08/10/2021
The guys talk about a couple of major problems in poker, starting with the dramatic shortage of poker dealers, followed by discussion of tanking slowing up the game. On the surface, that one may not seem so serious, but the recent situation in a high-stakes head-to-head battle portends future problems. Finally, a lack of progress in the resolution of the Seminole Compact is identified.
View the complete archives of Poker Action Line in the directory →
---
Ep 301 – Chat: Joe Stapleton Shares His Story and What's Next
Joe Stapleton is a poker player, commentator and television personality whose work includes just about every poker organization including PokerStars, European Poker Tour, Poker Night in America and WSOP. Most recently Joe was hired as a consultant for a movie, "Counting Cards" and is working on a comic book to be released soon. Joe is a great combination of confidence and humility with a vision for success in his life, keeping a great perspective on where he has been and where he is going.
View the complete archives of Rec Poker Podcast in the directory →
---
#39 Tactical Tuesday: Turning pairs into bluffs…good or bad?
On this week's episode Coach Brad and Jon break down two hands from $5/$10 online where Jon decided to turn a pair (or pairs) into bluffs. Is it ever good to turn pairs into bluffs? If yes, what would be an appropriate situation?
View the complete archives of Chasing Poker Greatness in the directory →
---
The Bernard Lee Poker Show 8-10-21 with Guest Preston McEwen
Preston McEwen, 2021 winner of the Little Kings & Queens Main Event, is Bernard Lee's guest. 
View the complete archives of Bernard Lee Poker Show in the directory →
---
Did Garret Adelstein Really Just Fold On
THAT

Card?

Garret Adelstein is known for his aggression and willingness to play a lot of hands. In this hand, he shows the gears that allow him to get away with that.

FLOP:Qs 9s 6c TURN:2c RIVER: 6d

Garret:6s3s Jon: QhQd

For access to exclusive Poker Guys freerolls and other tournaments on Nitrogen Sports Poker Room, use this link to sign up: www.nitrogensports.eu/r/632610

***Our Book is NOW AVAILABLE! Get "How Can He Fold???" here: www.thepokerguys.net

View the complete archives of The Breakdown Podcast with The Poker Guys in the directory →
---
Ep 300 – Forums: Tightening Up and
ICM

(Monkiesystem)

This week, Jim Reid leads the panel through a forum post by Keith B about when to start considering ICM at teh final table. While battling it out against each other in the nightly home game, the panel discusses tournament stages, stack sizes, ICM principles, and more! Come sign up for a free account at rec.poker today to see all the great comments and replies – and you can post a question of your own in the forum for the panel to review! Link: https://rec.poker/forums/discussion/when-to-tighten-up-on-final-tables/

View the complete archives of Rec Poker Podcast in the directory →