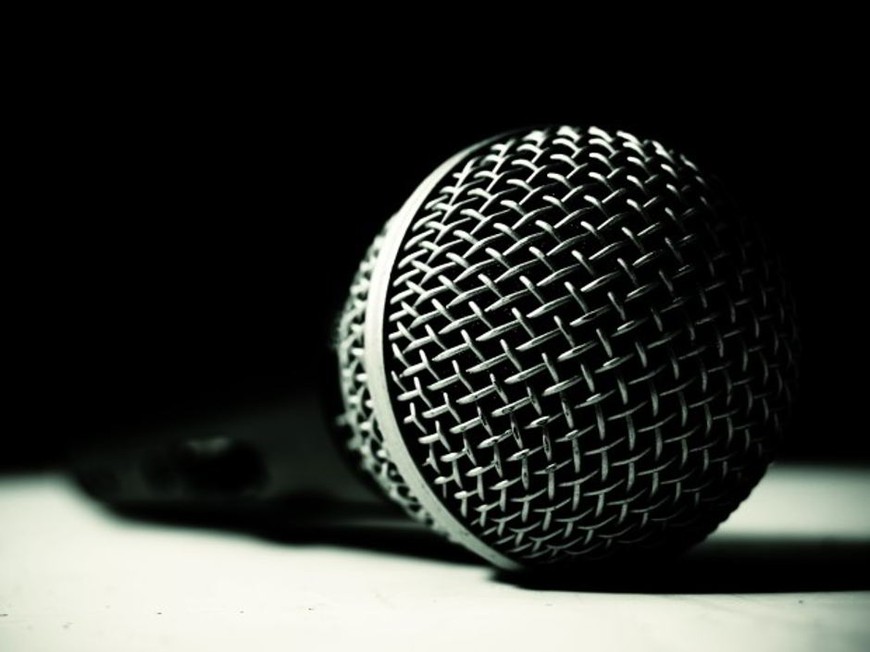 Cynn Too Thin?
WSOP Champ John Cynn takes an ambitious line on LATB. The guys break it down.
FLOP:5h Jh 2h TURN:4d RIVER: 9s
Cynn:QhJd Double M:Ah4h
For access to exclusive Poker Guys freerolls and other tournaments on Nitrogen Sports Poker Room, use this link to sign up: www.nitrogensports.eu/r/632610
***Our Book is NOW AVAILABLE! Get "How Can He Fold???" here: www.thepokerguys.net
View the complete archives of The Breakdown Podcast with The Poker Guys in the directory →
---
23 – Steve Tepper
This week, Steve and Dan are joined by Steve Tepper! He's a consultant for building accessory dwelling units, also known as granny flats! After starting work in construction at the ripe age of 12 for his father's company, Steve can now help design high quality units for as little as $100 per square foot. Thank you for listening. Contact Miles Franklin to order precious metals.  Please tell them you heard it on "In it to Win it." andy@milesfranklin.com https://www.milesfranklin.com/
View the complete archives of Heads Up Poker Podcast in the directory →
---
The Lock-In – Nick O'Hara
This week, we are locked in and hammering out all the rules with TD extraordinaire Nick O'Hara.
The trio kick things off with a lengthy discussion on the return of live poker in Ireland as Nick announces his IPO festival and the precautions being taken by the organisers. Unibet Poker are the sponsors once again and there will be satellite qualifiers starting this Sunday and every Sunday until the festival that runs from October 20-25.
The conversation then turns to a positive story and the news that Jamie Kerstetter will be rejoining Lon McEachern and Norman Chad in the WSOP commentary booth this year. David produces some choice quotes while Dara waxes lyrical about the skills of the WSOP's A-team.
There follows some analysis of Rob Yong's generous pledge to the poker community as he looks to create and maintain a poker player's union. The trio consider the impact of his $1.2 million guarantee but also look at the challenges that would face an organisation of that nature.
David breaks him promise to Dara by bringing up Phil Hellmuth for the umpteenth episode in a row. Nick weighs in with his memories of wrangling a boisterous poker brat and the time that Kid Poker threw his toys out of the pram. Finally, the lads talk about the upcoming Unibet Online Series and the special Chip Race tournament (featuring guest Alex O'Brien) that opens the curtain on the festival.
View the complete archives of The Chip Race Poker Podcast in the directory →
http://podcast.23dstudios.sharp-stream.com/The%20Lock-In%20Part%2036%20with%20Nick%20O'Hara.mp3
---
Ep 311 – Chat: Matt Savage on
WPT

,

TDA

, Vaccinations and Community

Matt Savage is the Executive Tournament Director for the World Poker Tour (WPT) among other industry leadership positions. Matt co-founded the Tournament Directors Association (TDA) in an attempt to bring greater consistency to tournament players' experiences across the country. Matt has been at the forefront of building poker into a global business for the past three decades after his start as a chip runner and dealer at his local casino.

Matt will be playing as a celebrity bounty in the September 25th RecPoker tournament on ClubWPT. This free entry tournament is available to all RecPoker community (free) members with the winner getting a $2,500 entry into a WPTDeepStacks event at Thunder Valley in December. More information is available at rec.poker/wpt

Matt is a great follow on Twitter at @savagepoker.

View the complete archives of Rec Poker Podcast in the directory →
---
September 10, 2021 – Show Me That Smile Again
On this episode of the TPE Podcast, Clayton explores the ever-changing rules and regulations for this year's WSOP. We try to make sense of all the coronavirus-conscious updates, including who needs to get vaxxed and who doesn't have to wear a mask!
View the complete archives of The Tournament Poker Edge Podcast in the directory →
---
Episode 222 – 10/09/2021 –
WCOOP

2021 champs 'Perrymejsen' and 'great dant' + Howard Swains

Featuring the adventures of Joe Stapleton: Hollywood Poker Consultant! He travelled to Colorado for the Telluride Film Festival and is now in Philadelphia for a special screening of #TheCardCounter for PokerStars PA players. Meanwhile, as #WCOOP2021 heads towards its final weekend – and James and Joe prepare to host live coverage of the Hold'em and Omaha Main Events – Howard Swains discusses key moments from the series so far, including long-overdue success for online legend Chris Moorman and a record-breaking performance by Brazilian players.

View the complete archives of Poker In The Ears in the directory →
---
#176 Igor Ioffe: Crushing with Common Sense
Today's guest on CPG is longtime online and live cash game crusher Igor Ioffe.Like many, many world-class cash game players around the world, Igor Ioffe has flown under the radar in the poker worl d for a couple of decades.These are the types of guests I absolutely LOVE having on CPG because they're human beings after my own heart. All they wanna do is compete at a high level on the tables, maximize their hourly rate, cash out, and go home.Prestige and validation from the poker community at large is basically a non-factor.And what ends up happening, as in the case of today's guest Igor Ioffe, is they're able to reduce the external noise, develop a streamlined process for improvement with an end goal of maximizing their poker ability, and over time they develop into a poker monster.
View the complete archives of Chasing Poker Greatness in the directory →
---
Ep 310 – Forums: Weird Action (Troy)
This week, Jim Reid leads the panel through another forum post by Troy Chapman (Chappo) about a drawing hand facing some unusual action. While battling it out against each other in the nightly home game, the panel discusses passive play, hand ranges, pot odds, equity, and more! Come sign up for a free account at rec.poker today to see all the great comments and replies – and you can post a question of your own in the forum for the panel to review! Link: https://rec.poker/forums/discussion/calling-with-implied-odds-and-pre-flop-and-things-get-weird-post-flop/
View the complete archives of Rec Poker Podcast in the directory →
---
The Grid 058 ft. Jordan Ellenberg – Five-Deuce Offsuit
The GRID welcomes best-selling author, mathematician and professor Jordan Ellenberg, author of the new book, Shape: The Hidden Geometry of Information, Biology, Strategy, Democracy and Everything Else. He is also the best-selling author of How Not to Be Wrong, a Math Olympian and a professor of mathematics at the University of Wisconsin in Madison. Though Jordan is…
The post The Grid 058 ft. Jordan Ellenberg – Five-Deuce Offsuit appeared first on The Poker Grid.
View the complete archives of The Grid in the directory →
---
#175 Pamela Balzano: Living Life with Passion & Curiosity
Today's guest on Chasing Poker Greatness is a prominent Youtuber, Twitch Streamer, poker player, thinker, and dreamer Pamela "Pamsi" Balzano.Pamela's path to CPG comes by way of referral from Brazilian poker superstar Felipe "Mojave" Ramos and, I gotta say, the man's suggestion was on point.Pamela may not currently be on your radar and that's because the bulk of her content creation and poker journey is primarily for a Spanish speaking audience. An audience that, I might add, is quite large.
View the complete archives of Chasing Poker Greatness in the directory →
---
The Most Common Questions About
GTO

Solvers

Get answers to some of the most common questions that poker players have about GTO solvers. James "SplitSuit" Sweeney kicks off season 5 of the podcast with our new Q&A format to answer questions related to GTO, solvers, memorizing complex solutions, and getting started with game theory optimal play. This episode answers questions like "Is GTO useful for me if I play in games where my opponents aren't even close to GTO?" and "how am I supposed to memorize such complex solutions from the solver?"

View the complete archives of Red Chip Poker in the directory →
---

WPH

#372: WOW!

HELLMUTH

Cannot

BELIEVE

It When

DWAN

Reveals His

HAND

In Their High Stakes Duel

Who doesn't love a Hellmuth MELTDOWN? Phil Hellmuth and Tom Dwan recently completed their High Stakes Duel and boy was it entertaining! Dwan is up to his old tricks when he decides to come along with a hand that Hellmuth would NEVER have predicted! When the cards are revealed at showdown, Hellmuth cannot believe it … WPH #372: WOW! HELLMUTH Cannot BELIEVE It When DWAN Reveals His HAND In Their High Stakes Duel Read More »
The post WPH #372: WOW! HELLMUTH Cannot BELIEVE It When DWAN Reveals His HAND In Their High Stakes Duel first appeared on Jonathan Little.

View the complete archives of Weekly Poker Hand with Jonathan Little in the directory →
---
CardsChat with Matt Vaughan
On episode #54 of the CardsChat podcast we have the pleasure of welcoming Matt Vaughan. One of our new ambassadors here at Cardschat, he's a longtime member of the CardsChat community with over 7,000 posts in his 13+ years in the forums. He's evolved from a recreational player with a 9-5 job, to a vlogger and content creator, to a professional live and online player and poker coach. He's a successful cash game and tournament player with over $277,000 in live tournament earnings, and plenty more online. On this episode, we'll get to know "Scourrge" a little better!
View the complete archives of Cards Chat in the directory →
---
Ep 98 – Nate vs. Portnoy, Smitty Poker Update, & a
VERY

Special Guest: Jamie Kerstetter!!!

— Nate, Smitty, Mintz, & Jake are joined by poker player/WSOP commentator Jamie Kerstetter! We have an awesome conversation with her, discuss Nate's appearance on the Dave Portnoy Show, Smitty's poker play in marriage and fatherhood, Jake's relocation due to Hurricane Ida, & much more
—Thanks for listening, and buy some merch!

View the complete archives of Cracking Aces in the directory →
---
Poker Action Line 09/07/2021
The guys have a discussion about the importance of being likeable at the table. Not only will other players like and respect you more, But it can help you win more money.
View the complete archives of Poker Action Line in the directory →
---
#43 Tactical Tueday: So I told my student to stop turning pairs into bluffs…
A few episodes ago I (Coach Brad) told Jon that I wasn't a fan of some of his hands where he decided to turn pairs into bluffs (see the Tactical Tuesday that aired on August 10, 2021). Jon, as he usually does, took my advice to heart and has now decided to start bluffing with hands that make me EVEN MORE uncomfortable.
View the complete archives of Chasing Poker Greatness in the directory →
---
Ep 309 – Chats: Jamie Kerstetter
Jamie Kerstetter joins the panel to share about her poker industry journey and why she transitioned away from being a lawyer; we also talk about one of her true passions: rescuing dogs. One of the many things Jamie is involved with is Poker King, a great new show that features a lot of great poker action while staying entertaining. Follow pokerkingmedia on Twitter as well as JamieKerstetter
View the complete archives of Rec Poker Podcast in the directory →
---
The Bernard Lee Poker Show 09-07-21 with Guest Mark Seif
Mark Seif, back-to-back WSOP Bracelet winner, and back-to-back winner of the Venetian DS is Bernard Lee's guest. 
View the complete archives of Bernard Lee Poker Show in the directory →
---
NFT's,
WSOP

Will Require Vaccine Proof, Wild Week Of Poker Twitter – DAT Poker Podcast Episode #107

This Week On DAT Poker Pod: Daniel, Adam and Terrence are back with: 0:10 Intro – DNegs Explains NFT's After Several Glasses Of Wine – Debut of Orange Background Upside-Down White Flag In Corner NFT 10:10 –

View the complete archives of DAT Poker Podcast in the directory →
---
Did Daniel Negreanu Make A Bad Bluff In A $300k?
Daniel Negreanu takes a strange line against elite competition in a very high stakes tournament. The guys break it down.
FLOP:9h7s2s TURN:3c RIVER: 8s
Negreanu:Ad6s Mikita:Jh9s
For access to exclusive Poker Guys freerolls and other tournaments on Nitrogen Sports Poker Room, use this link to sign up: www.nitrogensports.eu/r/632610
***Our Book is NOW AVAILABLE! Get "How Can He Fold???" here: www.thepokerguys.net
View the complete archives of The Breakdown Podcast with The Poker Guys in the directory →