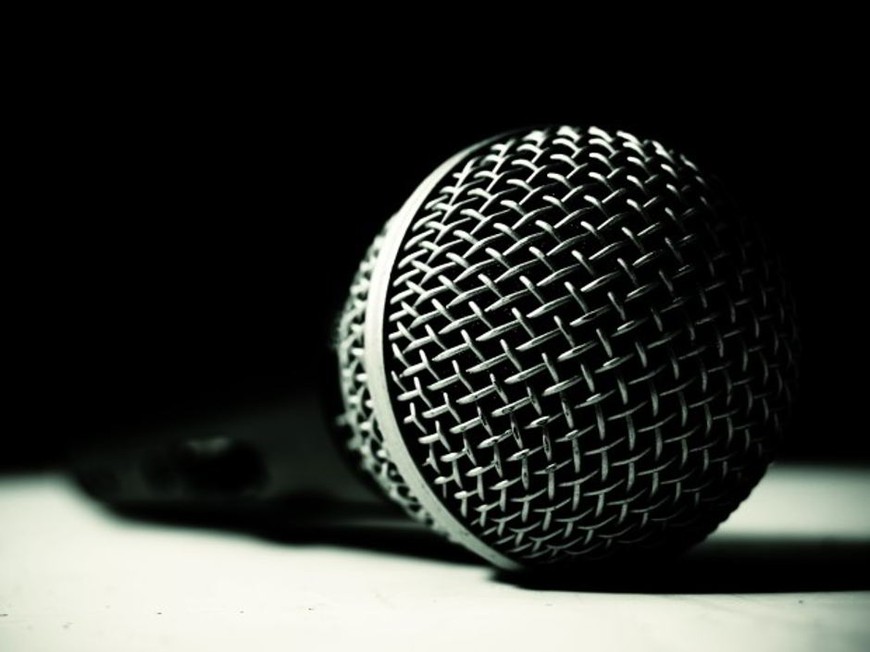 Episode 126 – Connecting The Dots
Welcome to Episode 126! MTT Coach Gareth James and Peak Performance Mindset Coach & Educator Dr. Tricia Cardner are back discussing all things poker strategy & mindset. In this episode, your hosts started the episode by reflecting on the last episode and Gareth shared that he had not been feeling his best lately – probably due to Seasonal Affective Disorder.Then they answered a question sent in by Johnny on how to effectively take notes on poker training videos. Topics covered include:●Why it's important to maintain a foundation of good sleep, diet and fitness for optimal mental health●How to use a note taking process (Cornell, Mindmapping, and Outlining methods were all discussed)●Why it's critical to focus on what you don't know●How to organize your notes so you can access them later. ●Links to SAD lamps: https://www.amazon.com/shop/drtriciacardner 
Want us to answer your poker question?
View the complete archives of Poker On The Mind in the directory →
---
The Mark Hoke Show #25 –
WWE

All Fired Up, Rhodes on Fire and

NXT

War Games Fallout

It's another sensational Sunday show with Mark Hoke, Andrew "Fish" Fain and Future Stars of Wrestling's Joe DeFalco!  This week's edition features discussions on the NWA Hard Times 2 show, WWE referencing fired employees, the Edge/Miz feud and the Miz's place in WWE history, Cody Rhodes continuing to try get over, NXT War Games and the show's youth movement, the possible departures of Johnny Gargano, Kyle O'Reilly and Kevin Owens and how WWE Day 1 is shaping up.

View the complete archives of The Mark Hoke Show in the directory →
---
The Mark Hoke Show #24 –
WWE

Promomania, Cody on Fire and Pies, Pies, Pies!

It's another Super Saturday show with Mark and James Samuel as we celebrate a stunning week of normalcy in professional wresting!  The guys discuss the future of Kevin Owens, a RAW rundown including the Miz/Edge pairing trying to respond to the MJF/Punk promo, WWE talking about fired employees on TV, Brock Lesnar actually having fun and facing Roman Reigns at Day 1, a massive Mark tangent about pies, contrast of how WWE and AEW uses their talent, the MJF/Punk feud, Cody Rhodes fired up to get over, Sting and Billy Gunn staying on top and FTR does it again.  Thanks for listening!

View the complete archives of The Mark Hoke Show in the directory →
---
December 3, 2021 – Alone Together
In this episode, Clayton recaps his six-week trip to Las Vegas and shares a few hands from the Wynn Classic $1.5 million event.For the best in poker tournament strategy, visit www.tournamentpokeredge.com
View the complete archives of The Tournament Poker Edge Podcast in the directory →
---
#192 Nick Howard: Founder of Poker Detox
Today's guest on CPG is one of my top 3 favorite humans in the world of poker, the founder of Poker Detox and co-host of the Beyond Poker podcast… Nick Howard.I'm not gonna do a lengthy intro for this one because you should already be pretty pumped up to listen to this one. If you aren't pumped up, I HIGHLY suggest you go back and listen to Nick and I's past conversations including the Detox Files series as they are some of the most insightful and impactful episodes of CPG ever released.With that said, today Nick and I are gonna talk about a wide range of topics including my deep dive into trying to understand poker at its roots, a dissection of Nick's tweets that I personally found the most interesting, and much, MUCH more!Now, without any further ado, I bring to you poker & high performance coach, podcaster, and leader of human beings…
View the complete archives of Chasing Poker Greatness in the directory →
---
Ep 332 – Forums: Two Pair in the
WSOP

(Louie)

This week, Jim Reid leads the panel through a forum post by Louie "ImaLouigi" Hillman about flopping two pair in the main event! While battling it out against each other in the nightly home game, the panel discusses player types, ICM factors, calling ranges, the equity of drawing hands, and more! Come sign up for a free account at rec.poker today to see all the great comments and replies – and you can post a question of your own in the forum for the panel to review! Link: https://rec.poker/forums/discussion/2019-main-event-day-4-with-top-bottom/

View the complete archives of Rec Poker Podcast in the directory →
---
Variable change, plus Negreanu's
WSOP

financials

DEC. 3 POKERCAST RECAP: Variable change, Negreanu's World Series of Poker financials, and mainstream poker are just a few of the topics on this week's show. We also have a new O'Mally's Move to consider and Michael Paul has the Hand of the Week with Q-10.

View the complete archives of Ante Up! Pokercast in the directory →
---
Can Garret Get Away From Dwan's Quads With A Straight???
Hand Analysis begins at 26:45
Garret Adelstein faces a curious line from Tom Dwan. He has a monster but is facing some scary aggression. What should Garret do?
FLOP:Jd10c4h TURN:Ks RIVER:Jc
Dwan:JsJh Garret:AdQd
For access to exclusive Poker Guys freerolls and other tournaments on Nitrogen Sports Poker Room, use this link to sign up: www.nitrogensports.eu/r/632610
Join our Discord server and get in on the conversation about this hand and other poker things! discord.gg/dQD2ASCFF4
***Our Book is NOW AVAILABLE! Get "How Can He Fold???" here: www.thepokerguys.net
View the complete archives of The Breakdown Podcast with The Poker Guys in the directory →
---
DNegs
WSOP

Recap: Deep Runs, Looking Towards Next Year –

DAT

Poker Podcast Episode #114

0:05 Intros, Dnegs Recovering From The Grind 10:00 Daniel's deep runs 16:00 Sick Call Vs Hellmuth, Other Notable Hands 24:10 Looking Forwards To Next WSOP, Concerns Over Logistics 28:00 WSOP Results, Daniel and Hellmuth Post Profits 36:50 Michael Adamo's Dominance 40:30 Potential Covid Complications 46:15 Next NFT Giveaway Contest! Post it to Youtube Comments On This Video. 49:10 Club GG Blowing Up, Partnerships for Live Event Staking 54:00 Tweets, Golf Gambling Tales Featuring Ivey 1:05:30 Terrence's Former MMA Opponent Calls In!s

View the complete archives of DAT Poker Podcast in the directory →
---
#191 Lara Eisenberg: 2021
WSOP

Gold Bracelet Winner

Today's guest on Chasing Poker Greatness just took down the $1k Ladies Championship at this year's WSOP to win her first (Of what I hope to be many) gold bracelet, Lara Eisenberg.If you were to grab a pen and a paper and start listing the qualities of high achievers, it's quite likely Lara would have all the qualities.Disciplined? She's a medical doctor who's been practicing for over 20 years.Courageous? One of her all-time favorite hobbies is skydiving.Brilliant? In just a few moments, you can judge this one for yourself.In today's episode with Lara, you're going to learn:The story about the time she jumped out of a plane on a blind date and fell in love.Lara's origin story into the world of cards.A rundown of her recent WSOP victory.

View the complete archives of Chasing Poker Greatness in the directory →
---
CardsChat with Gershon Distenfeld
On episode #63 of the CardsChat podcast, we have the pleasure of welcoming Gershon Distenfeld. Gershon has become known in the poker world over the last year for being one of the most generous and classiest guys in the game. That's because not once, but TWICE he has donated every penny of his tournament winnings, first $125,000 after his 8th place finish in the 2020 WSOP Main Event, and now over $200,000 after winning a bracelet at the 2021 WSOP. His name is already one that'll never be forgotten in poker circles, but what else do we know about the man beyond his charitable giving? On this episode, we find out more.
View the complete archives of Cards Chat in the directory →
---
Ep 113 – The Josh Arieh Interview Episode (2021
WSOP

Player Of The Year) And

BBQ

Talk

Welcome to episode 113! Today we are joined by old school legend Josh Arieh who just won the 2021 WSOP Player of the Year! He picked up 2 bracelets in a heroic series, beating Hellmuth and Negreanu for the title of POY. We learned about his gambling background, going busto, getting rich, and going busto time after time, how his mental state effects his poker approach, old gambling stories, his 3rd place finish in the 2004 Main Event, and much more. Before he hops on the line we talk about BBQ. Because obviously. Thanks for listening and enjoy!

View the complete archives of Cracking Aces in the directory →
---
Xuan Liu is Reigniting Her Love for Poker by Branching Out | Ep: 27
In case you haven't noticed after 26 episodes, Heart of Poker is about a lot more than just poker. We've had incredible guests from the top of the game share insights into their lives off the felt, including some of their most personal and intimate moments and struggles they've overcome.
Enter Xuan Liu. Over a star studded career in poker Xuan has won over $3,000,000, but these days she's just as interested in seeing how poker experience can be applied in other aspects of life.
She and Kara discuss the essential skills of being a successful poker player – whether it's aggressiveness, risk-taking, or reacting to a loss – and how they can contribute to success in tons of other parts of life. On that note, they discuss PokerPower, the platform for which Xuan Liu acts as an advisor that runs workshops and classes to empower and inspire women using a poker framework.
Xuan grew up in China during the one-child policy, and she shares a fascinating window into her childhood, as well as some tougher times during her parents divorce – which was a complicated thing to navigate in the country at the time. Kara and Xuan have a natural rapport, and both wind up talking honestly about some of the tougher times they've each experienced since the pandemic landed. But there's also plenty of positivity in this episode too, including reminiscing about sailing around the Greek islands sipping Ouzo, and a hopeful look ahead to the future.
Don't forget to check out previous Heart of Poker episodes with guests like ​​Fedor Holz, Phil Galfond, Mori Eskandani, Ebony Kenney, Dominik Nitsche, Vanessa Selbst, Maria Ho, and more.
View the complete archives of The Heart of Poker in the directory →
---
PokerNews Podcast: 2021
WSOP

Wrap-Up; Interview w/ Glaser, Schemion & Ausmus

On the latest episode of the PokerNews Podcast, Jeff Platt and Chad Holloway wrap up the 2021 World Series of Poker (WSOP)! They recap the last of the bracelet winners including Adrian Mateos, Michael Addamo, and Mikita Badziakouski. Plus, hear winner interviews with Benny Glaser, Jeremy Ausmus, Boris Kolev, Leo Margets, Jason Wheeler, and Ole Schemion. Other stories covered include Josh Arieh and Scott Ball winning WSOP Player of the Year honors, EPT Prague being postponed due to new COVID restrictions, and winners from Darren Elias' End Boss Poker Series on BetMGM. Finally, get up to speed on all the early winners from the 2021 World Series of Poker Europe. Big thanks to the special sponsor this week in Elite Chip Care. Time Stamps Time|Topic 00:24 | Welcome to the show 00:35 | How are Jeff & Chad handling the post-WSOP hangover? 02:10 | WSOP Europe gets underway 03:55 | Josh Arieh wins 2021 WSOP Player of the Year 05:20 | Scott Ball wins Velo NLH POY 07:10 | Sponsor: Elite Chip Care 07:45 |

View the complete archives of PokerNews Podcast in the directory →
---
The Bernard Lee Poker Show 11-30-21 with Guest Anthony Zinno
4x WSOP Bracelet Winner Anthony Zinno is Bernard Lee's guest. 
View the complete archives of Bernard Lee Poker Show in the directory →
---
The Red Line & Poker Graphs · S5E7
Not totally sure what those poker graphs with red, blue, and green lines mean? In this episode, we explain everything you need to know about the red line, the blue line, stats like "My C all-in adj", and more. Concepts include understanding graphs with higher red lines, "normal results", and why the EV line should just be ignored. Take A Free Trial Of PokerTracker 4:
View the complete archives of Red Chip Poker in the directory →
---
#55 Tactical Tuesday: Going For Thin Value At 1kNL
On this week's episode, Coach Brad and Jon take a look at a hand where Jon decided to go for a thin raise on the river with the nut flush. Will Jon get punished for his greed?T
View the complete archives of Chasing Poker Greatness in the directory →
---
Ep 331 – Chat: Chad McVean on poker, podcasts, and private games!
When it comes to poker podcasts, Chad McVean is all about that #podlife! Known as the king of poker podcast twitter, Chad @Veaner85 shares with the panel about how he developed his love for the game, what it's like to listen to and share over 50 poker podcasts every week, the virtues of mixed games, and some exciting details about playing in private games in and around Toronto over the years. Listen along, or head to YouTube to watch the video!
We also go over this week's home game results and discuss these topics:
It takes a village: http://www.rec.poker/support
homegames coming up http://www.rec.poker/homegame
View the complete archives of Rec Poker Podcast in the directory →
---
#10
CPG

Villagers: Winning as a Part Time Poker Player

"The connection between tech and aspiring poker players appears to be getting stronger with each Villager episode and Kevin Theodore is no exception.In our 6 months of private coaching together Kevin has made incredible strides in his cash game (As evidenced by his staking up to $200 NL online) and tournament prowess ($50k in cashes in the past 6 months).Listen to Kevin's story today and learn how he's positioned himself to have a very profitable long-term hobby while also maintaining a successful professional career.

View the complete archives of Chasing Poker Greatness in the directory →