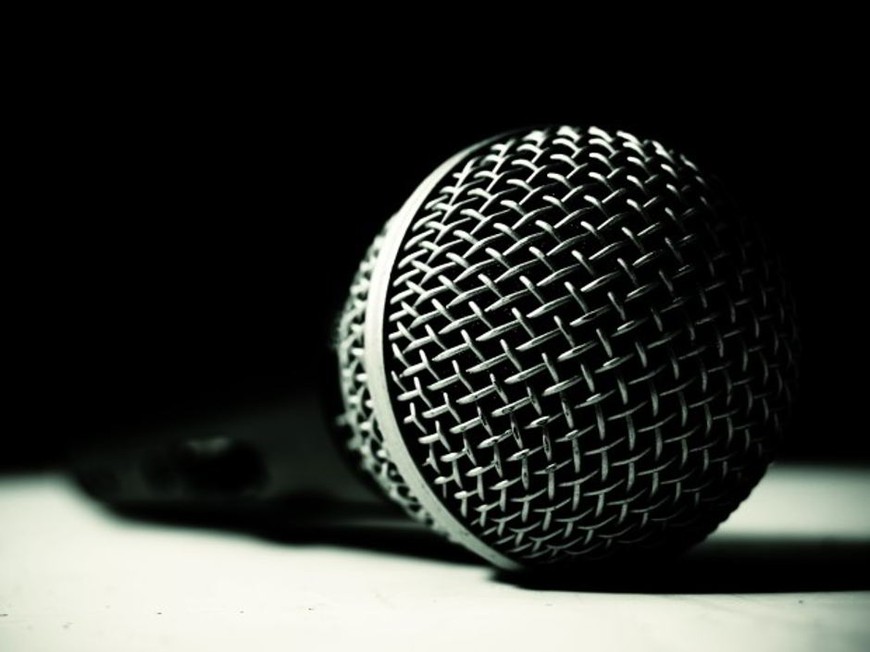 The Mark Hoke Show #26 – Goodbyes to Ring of Honor & Jeff Hardy….Maybe
It's another Saturday edition of The Mark Hoke Show featuring Mark Hoke, Joe DeFalco of Future Stars of Wrestling and James Samuel as the team discuss Ring of Honor's last show at Final Battle and the fallout from their demise, speculation about the legitimacy of Jeff Hardy's WWE release, should WALTER and Imperium be put on the WWE main roster, a dark match loss for Becky Lynch and Hangman Adam Page vs. Bryan Danielson on AEW Winter Is Coming. 
View the complete archives of The Mark Hoke Show in the directory →
---
Poker Fraud Alert Radio – 12/11/2021 – Where's Johnny?
(Topic begins at 0:02:07 mark): Druff tells a mostly unknown story about recently passed Monkees member Michael Nesmith…. (0:29:59): Mysterious health issue strikes Druff, sends him to the ER, fail occurs…. (1:43:56): Johnny Chan's "88 Social" poker room in Houston closes doors, leaves tons of players with chips unpaid, Johnny explains situation to Mike Matusow…. (3:13:31): Poker Paint controversy heats back up, lawsuits threatened…. (3:41:47): Online poker legend (and onetime PFA Radio guest) Dusty "Leatherass" Schmidt passes away at the age of 40…. (3:57:03):
View the complete archives of Poker Fraud Alert in the directory →
---
High Stakes Poker Season Preview, Playing Tougher Lineups, Chess Clocks,
NFT

Giveaway –

DAT

Poker Podcast Episode #115

This Week On DAT Poker Pod: Daniel, Adam and Terrence are back with: 0:05 Daniel Lets Us In On Filming Latest High Stakes Poker Season 7:05 Doyle On The Show, Former Crushers Who Have Lost Touch, Improving Your Game 18:00 Playing Tougher Games & Learning New Games 26:35 WSOP Europe Record Setting Main* Daniel Debuts New Show 29:00 Can Chess Clocks Change The Game? 41:00

View the complete archives of DAT Poker Podcast in the directory →
---
#194 Gingepoker: High Stakes Cash Game Crusher, Poker Coach & Twitch Streamer
Today's guest on CPG is high stakes cash game crusher, poker coach, Twitch streamer, and YouTube content creator Richard "Ginge" Sheils.As you well know from my past conversations with Nick and Patrick Howard, Matt Berkey, Matt Marinelli, DGAF, etc. … When it comes to cash game pros who are also high-level thinkers, my opinion is totally biased and compromised…I just can't help but love 'em and Ginge totally fits the bill.Whether it's discussing simplicity on the other side of complexity, creating content, or building out coaching programs Ginge and I are about to throw down so prepare yourself to get pelted upside the head with an avalanche of Greatness Bombs.
View the complete archives of Chasing Poker Greatness in the directory →
---
December 10, 2021 – Trying to Win at the Wynn
Clayton Fletcher continues his unabashed praise for the top-notch Wynn Poker Room in Las Vegas, Nevada. Then, a continuation of the hand history review from the $1600 Wynn Fall Classic $1.5 Million Guaranteed event.For more in-depth tournament strategy, visit www.tournamentpokeredge.com
View the complete archives of The Tournament Poker Edge Podcast in the directory →
---
Ep 334- Forums: Day 1 Flight (Gibber3)
This week, Jim Reid leads the panel through a forum post by the "real Jim" – that's Jim "Gibber3" Gibson if you need to ask! While battling it out against each other in the nightly home game, the panel discusses ICM factors, the virtues of shoving versus calling, tournament stages, hand rages, and more! Come sign up for a free account at rec.poker today to see all the great comments and replies – and you can post a question of your own in the forum for the panel to review!
Link: https://rec.poker/forums/discussion/preflop-action-consideration-in-satellite-situation/
View the complete archives of Rec Poker Podcast in the directory →
---
Poker players upset around the world
DEC. 10 POKERCAST RECAP: Encore Boston Harbor is in hot water with local poker players; Johnny Chan's club in Texas closed abruptly and it's not good news, and online poker pro Dusty Schmidt is dead at the age of 40. We complete an O'Mally's Move and Matt Hayward has the Hand of the Week, a PLO situation.
View the complete archives of Ante Up! Pokercast in the directory →
---
Tom Dwan Calls With 9 High AGAIN! Can This Ever Be Right???
Hand Analysis begins at 23:40
It's true, Dwan did it again. With 9 high. Did he misread his hand? Or did he actually make a great call? The guys break it down.
FLOP:2c6d10s TURN:Ah RIVER:10d
Dwan:8h9s Lucky:10h3d
For access to exclusive Poker Guys freerolls and other tournaments on Nitrogen Sports Poker Room, use this link to sign up: www.nitrogensports.eu/r/632610
Join our Discord server and get in on the conversation about this hand and other poker things! discord.gg/dQD2ASCFF4
***Our Book is NOW AVAILABLE! Get "How Can He Fold???" here: www.thepokerguys.net
View the complete archives of The Breakdown Podcast with The Poker Guys in the directory →
---
Q&A:
MTT

Variance, Playing Small-Medium Pocket Pairs, A Hand Review #368

Visit the show notes page for a transcript of today's episode: https://www.smartpokerstudy.com/pod368 Looking for more poker strategy? Check out ThePokerForge.com, my one-of-a-kind online poker training site. Watch FREE YouTube poker training videos Get fresh and free Daily Poker Tips Check me out on Twitter @smartpokerstudy

View the complete archives of Smart Poker Study Podcast in the directory →
---
PokerNews Podcast: Do Your Holiday Shopping with Our 2021 Gift Guide
As the saying goes, it's the most wonderful time of the year! That's why PokerNews is back with some great ideas for holiday gifts for your friends, family, colleagues, or loved ones! From chipsets to poker training sites and enthralling poker books – there's something for everyone! On the latest episode of the PokerNews Podcast, Sarah Herring, Chad Holloway, and Jesse Fullen go through the guide and discuss great gift ideas such as: –
View the complete archives of PokerNews Podcast in the directory →
---
#193 Robbie Strazynski: The Fall
WSOP

& Mixed Game Festival

Today's guest on CPG is a multi-time guest on CPG and founder of CardPlayerLifestyle.com, the always gracious and uplifting Robbie Strazynski.Robbie and I go way, way back (His first appearance on Chasing Poker Greatness was episode number two) and every time he has been on the show it has been an absolute pleasure.Today he's back to share with you his experience at this year's Fall WSOP where he also launched his dream project, The Mixed Game Festival, despite there being a major unexpected logistical hiccup that kept folks indoors over the past couple of years.

View the complete archives of Chasing Poker Greatness in the directory →
---
CardsChat with Jamie Gold
On episode #64 of the CardsChat podcast we have the pleasure of welcoming Jamie Gold. The 2006 World Series of Poker Main Event Champion, since his landmark win – still the biggest ever for a Main Event – Jamie has focused primarily on philanthropy and using his celebrity to help promote and fundraise for charitable causes, often with poker as the vehicle. He's also continued to be involved in a number of projects, which we hear some more about on this episode, as well as what he's been up to during pandemic times.
View the complete archives of Cards Chat in the directory →
---
Ep 114 – The Shaun Deeb Interview Episode
Today we are joined by Shaun Deeb, who we could have talked to for another 2 hours. He doesn't hold back his thoughts on anything…and anyone. Tells us who in the poker world he wants to fight, some good stories from the old online days, why he considers his WSOP a failure despite winning the $25k PLO bracelet, and much more. Plus, should Ben Mintz and Nate fight at RnR???? Enjoy!
View the complete archives of Cracking Aces in the directory →
---
Jonathan Little Discord
AMA

2021!

Hey everyone, check out my Ask Me Anything that I did for all of my Discord users which is avalaible on our podcast feed over at Spotify & iTunes! You will need to download iTunes to view it. Here is the iTunes link: iTunes AMA Here is the Spotify link: Spotify AMA PokerCoaching.com has grown … Jonathan Little Discord AMA 2021! Read More »
The post Jonathan Little Discord AMA 2021! first appeared on Jonathan Little.

View the complete archives of Weekly Poker Hand with Jonathan Little in the directory →
---
The Bernard Lee Poker Show 12-7-21 with Guests Chad Holloway & Robbie Strazynski
As a wrap-up, Chad Holloway and Robbie Strazynski chat with Bernard Lee about the 2021 WSOP. 
View the complete archives of Bernard Lee Poker Show in the directory →
---
Ep 333 – Chats: Remko Rinkema on poker media, getting yourself started, and what's next!
Remko Rinkema has worn a lot of hats in the world of poker, from playing to translating articles to writing them himself, from interviewing players to being interviewed, from hosting podcasts to producing PokerGO clips and segments – we get into all that and a lot more on the show this week, and Remko shares some exciting news about an upcoming feature!
Remko is active on Twitter as @RemkoRinkema
We also go over this week's home game results and discuss these topics:
Home game schedule – https://rec.poker/homegame
It takes a village – https://rec.poker/support
There's a group for you – https://rec.poker/groups
View the complete archives of Rec Poker Podcast in the directory →
---
#56 Tactical Tuesday: Tough River Spots At 1kNL
On today's episode, Coach Brad and Jon analyze a 3bet pot and a 4bet pot that Jon recently played. Jon has a decision about whether to bluff the river in one hand and a decision about whether to go for thin value in another. Find out how these two river spots played out.T
View the complete archives of Chasing Poker Greatness in the directory →
---
Poker Action Line 12/06/2021
Cory Zeidman, mixed-games expert and past WSOP bracelet winner, joins BIGDave on the show to talk about his views on the recent series and other current events. He also explains his participation in a new venture that can be useful in protecting poker players from dangerous viruses at the tables or at their homes.
View the complete archives of Poker Action Line in the directory →
---
#11
CPG

Villagers: The Soft Spoken Russian

Today's guest is professional poker player and one of the OG members of Greatness Village, DeadMoneyV.Despite his self-deprecating nickname, V has established himself in Greatness Village as a high level poker player while also being an incredibly generous and caring human being.From migrating to the US from the Soviet Union as a kid to becoming a full-time healthcare worker to growing into a beast in the streets of poker, learn V's poker origin story today on Chasing Poker Greatness.

View the complete archives of Chasing Poker Greatness in the directory →
---
Are These The Two Greatest Players Of All Time?
Hand Analysis begins at 6:42
Titans of tournament poker face off in a WSOP High Roller. Will Addamo or Bonomo win this round?
FLOP:Jc10d3 h TURN:Qc RIVER:Jh
Addamo:9s2c Bonomo:Ks10h
For access to exclusive Poker Guys freerolls and other tournaments on Nitrogen Sports Poker Room, use this link to sign up: www.nitrogensports.eu/r/632610
Join our Discord server and get in on the conversation about this hand and other poker things! discord.gg/dQD2ASCFF4
***Our Book is NOW AVAILABLE! Get "How Can He Fold???" here: www.thepokerguys.net
View the complete archives of The Breakdown Podcast with The Poker Guys in the directory →
---
31 – Good Debt vs Bad Debt
Watch this on YouTube! Steve is refining his understanding of debt to also include 'good debt'. In this episode, he walks through his understanding of debt sparked by a Thanksgiving conversation, followed by an analysis of the total debt we owe and what we can do about it Social media
View the complete archives of Heads Up Poker Podcast in the directory →