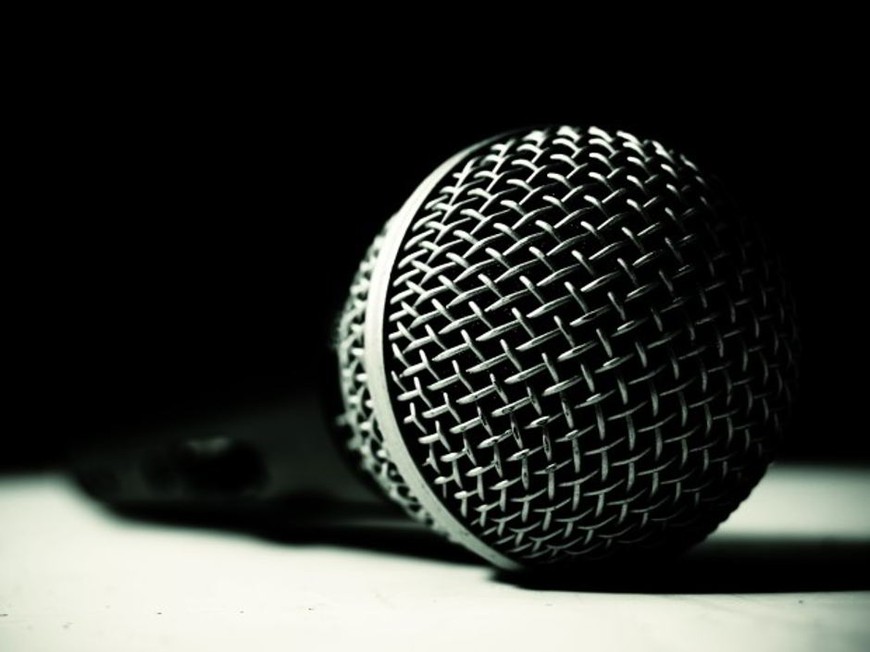 Episode 130 – Winning Is A Temporary State
Welcome to Episode 130! MTT Coach Gareth James and Peak Performance Mindset Coach & Educator Dr. Tricia Cardner are back discussing all things poker strategy & mindset. In this episode, your hosts discussed the topic of self-comparison and how it can rob you of the joy that comes from playing poker. Topics covered include:●How the brain reacts to perceived injustice and unfairness ●Why the brain is hardwired to engage in comparison & to react to it●Why it's important to realize that both winning and losing are temporary states ●How to respond more effectively when you feel that someone else's results are unfair●Links to poker books: https://www.amazon.com/shop/drtriciacardner 
Want us to answer your poker question?
View the complete archives of Poker On The Mind in the directory →
---
The Mark Hoke Show #31 – The BeastMaker, The StormBreaker and The Swole-Khan Earthquaker
It's the first episode of The Mark Hoke Show in 2022 and it starts with a bang as Mark Hoke, Andrew "Fish" Fain and Joe DeFalco dive into Brock Lesnar's win and Roman Reigns' Day 1 COVID absence, Toni Storm walking out of WWE and the fallout from the Big Swole AEW diversity blow up with Tony Khan.  Thanks for listening!
View the complete archives of The Mark Hoke Show in the directory →
---
Remembering Henry Orenstein, 2 Poker Sites Close, Fake Vax Card @
WSOP

–

DAT

Poker Podcast Episode #116

0:07 Intros, Holiday Weight Gain, Pokershares Closes 20:00 Poker Live Betting & DFS Ideas 28:25 Erick Lindgren Stories & Outing People Who Owe $ 39:35 Mori Eskandani Joins To Discuss Henry Orenstein & The History Of TV Poker 1:31:30 RIO Poker Closes & Twitter Drama/Fake Vax Cards Allegedly Used @ WSOP

View the complete archives of DAT Poker Podcast in the directory →
---
Brandon Shack-Harris Talks Music, Muay Thai and the Meaning of Life (
NBD

) | Ep: 28

In this month's episode, Kara asks poker pro Brandon Shack-Harris why it's so important to bring the fun, the silly, the unexpected to the poker table.

Shack-Harris is a two-time WSOP bracelet winner with $3.5 million lifetime tournament earnings. Top-level poker skill notwithstanding, he's probably better known for his personality and antics at the poker table.

Shack-Harris also made news when he voluntarily released his ROI numbers for every World Series of Poker he ever played. 

All told, Shack-Harris competed in 230 events with total buy-ins of $1,227,830. He made 14 final tables, won two bracelets and took home $3,485,335 in prizes. That's a net profit of $2,257,505 for an ROI of 184%. That is $188,125 per series on average, or $9,815 per event.  

That move was just one example of Shack-Harris's honest and engaging approach to being a poker pro. It's a big part of his personality and it shines through in a big way in this episode of Heart of Poker.

Kara and Brandon have known each other for a while and as usual, the conversation gets into it right away.

Highlights include the intersection between music, muay thai and poker, and of course, the meaning of life, because it wouldn't be an episode of the Heart of Poker Podcast without a serious existential deep-dive.

Make sure to check back on our channel for tons of in-depth interviews with poker's most fascinating characters!

View the complete archives of The Heart of Poker in the directory →
---
December 31, 2021 – Variance on and off the felt with Matt Stout
Audience favorite Matt Stout returns to the podcast to catch us up on the latest with his life, his poker career, and The Charity Series of Poker!For the best in tournament poker strategy, visit www.tournamentpokeredge.com
View the complete archives of The Tournament Poker Edge Podcast in the directory →
---
Ep 340 – Forums: Home League Strategy (MaxChaos)
This week, Jim Reid leads the panel through a forum post by Greg about developing a strategy for playing in a regular home game. While battling it out against each other in the nightly home game, the panel discusses note taking, player pool tendencies, postflop lines, sizing, and more! Come sign up for a free account at rec.poker today to see all the great comments and replies – and you can post a question of your own in the forum for the panel to review! Link: https://rec.poker/forums/discussion/developing-a-home-game-league-strategy/
View the complete archives of Rec Poker Podcast in the directory →
---
Chris plays poker again!
DEC. 31 POKERCAST RECAP: Chris plays poker again! Also, Johnny Chan's club in Houston has a new owner, and poker giants Harry Reid and Henry Orenstein died this past week. We complete an O'Mally's Move and Vic G. has the Hand of the Week with Q-Q.
View the complete archives of Ante Up! Pokercast in the directory →
---
Did This Guy Overthink It Against Tom Dwan?
Chris Brewer faces the formidable Tom Dwan in a high stakes cash game. Did he go too far trying to get value against the legend?
FLOP:Jd8d7c TURN:8c RIVER: 7d
Dwan:Js9s Brewer:Ad10d
Hand Analysis begins at 16:22
For access to exclusive Poker Guys freerolls and other tournaments on Nitrogen Sports Poker Room, use this link to sign up: www.nitrogensports.eu/r/632610
Join our Discord server and get in on the conversation about this hand and other poker things! discord.gg/dQD2ASCFF4
***Our Book is NOW AVAILABLE! Get "How Can He Fold???" here: www.thepokerguys.net
View the complete archives of The Breakdown Podcast with The Poker Guys in the directory →
---
What Would Poker Improvement Look Like If It Were Easy? #371
Get the 1-Hour Poker Study Workbook Visit the show notes page for a transcript of today's episode: https://www.smartpokerstudy.com/pod371 Looking for more poker strategy? Check out ThePokerForge.com, my one-of-a-kind online poker training site. Watch FREE YouTube poker training videos Get fresh and free Daily Poker Tips Check me out on Twitter @smartpokerstudy
View the complete archives of Smart Poker Study Podcast in the directory →
---
The Grid 060.5 Bonus Episode ft. Rusudan Goletiani
In a bonus holiday episode of the GRID, Jennifer introduces listeners to International Master Rusudan Goletiani. Goletiani is a three-time World Youth Champion, a two-time Olympic medalist and a former US Women's Champion- she took Jennifer's title in 2005.    In 1992, Rusa fled her region of Georgia, Abkhazia, due to war. She explains the…
The post The Grid 060.5 Bonus Episode ft. Rusudan Goletiani appeared first on The Poker Grid.
View the complete archives of The Grid in the directory →
---
PokerNews Podcast: Reviewing the Top 10 Stories of 2021 Part 2
On the latest episode of the PokerNews Podcast, which is the last of the year, Sarah Herring and Chad Holloway talk a look back at the top half of the Top 10 Stories from 2021! These include the sheer number of players winning multiple bracelets at the 2021 World Series of Poker (WSOP), Doug Polk defeating Daniel Negreanu in their heads-up challenge, and Phil Hellmuth crushing both High Stakes Duel and the 2021 WSOP. Speaking of crushing in 2021, Michael Addamo's incredible run made the list, while unsurprisingly the return of the WSOP is high on the list. Take a look back at 2021 by tuning in and listening to Sarah and Chad recap some of the biggest stories from the year gone by! Big thanks to the special sponsor this week in D&B Publishing. Time Stamps Time|Topic 00:24 | Welcome to the show 01:55 | Story No. 5 – Numerous Multiple Bracelet Winners at 2021 WSOP 05:00 | Is three WSOP gold bracelets the benchmark for the "best of the best" 08:34 | Story No. 4 – Doug Polk vs. Daniel Negreanu in heads-up challenge 12:25 | Sponsor: GGPoker 13:18 | Story No. 3 – Phil Hellmuth crushes High Stakes Duel & 2021 WSOP 18:27 | Ad: D&B Publishing 19:30 | Story No. 2 – Michael Addamo dominates high rollers in 2021; wins two bracelets 26:33 | Story No. 1 – The return of the World Series of Poker (WSOP) 29:24 | Vince Vaughn brought in as WSOP Master of Ceremonies 30:40 | George "Home Game" Holmes makes a memorable run in WSOP Main Event
View the complete archives of PokerNews Podcast in the directory →
---
The Mark Hoke Show #30: Hour 2 – The
WWE

Review, Year End Awards and Predictions for 2022

It's Hour Two of The Mark Hoke Show as Mark Hoke, Andrew "Fish" Fain and Joe DeFalco continue their WWE discussion taking about WWE letting down Big E, the changes for Otis, Toni Storm's crying fit, the insane 12-person Gauntlet Match, Paul Heyman knocks it out of the park again, Mark lays it on the line with WALTER, the betting odds and team's predictions for the Day 1 PPV, the abandonment of Finn Balor and Austin Theory's push, and the guys review 2021 including Best Male Wrestler, Best Female Wrestler, Tag Team of the Year, Match of the Year, Best Rising Star and predictions for 2022.

View the complete archives of The Mark Hoke Show in the directory →
---
The Mark Hoke Show #30: Hour 1 – All Around
AEW

Nation and It's Omos Time!

Mark Hoke, Andrew "Fish" Fain and Joe DeFalco take over the KDWN studio for two hours over the holidays!  In Hour 1, the team reviews the week in AEW discussing the de facto reuniting of the Undisputed Era, Nyla Rose double-dips in controversy and how much worse heckling was in the past, reaction to the Punk/Sting/Allin vs. MJF/FTR six-man match, the second match for Hook, Cody Rhodes knocking off Sammy Guevara for the TNT title.  Then the guys start covering the week in WWE going over the AJ Styles/Omos split and get ready for Hour #2!  Thanks for listening!

View the complete archives of The Mark Hoke Show in the directory →
---
Ep 339 – Chats: Taylor Howard on turning pro, being staked, and game tips for recreational players!
Taylor Howard has won tournaments all over, but he loves to pile up chips at the MSPT! He joins us this week to talk about how he got started in poker, what tools and resources he used to get better, what it was like to turn pro, the pros and cons of staking, some strategy advice for recreational players, what the poker world can do better, and a whole lot more!
Taylor is active on Twitter as @TheRealTayHow
We also go over this week's home game results and discuss these topics:
How to help us out – https://rec.poker/support/
Home Games – https://rec.poker/homegame/
Go Premium! – https://rec.poker/premium/
View the complete archives of Rec Poker Podcast in the directory →
---
Can Doyle Figure Out The High Stakes Wizard In The Main Event?
Doyle is as old school as they come and still at it. Can he hold his own against the current cream of the crop on poker's biggest stage? We break down a hand between Doyle and Jason Koon.
FLOP:2hQhKc TURN:10h RIVER: 3c
Doyle:AsJh Koon:7h8h
Hand Analysis begins at 10:48
For access to exclusive Poker Guys freerolls and other tournaments on Nitrogen Sports Poker Room, use this link to sign up: www.nitrogensports.eu/r/632610
Join our Discord server and get in on the conversation about this hand and other poker things! discord.gg/dQD2ASCFF4
***Our Book is NOW AVAILABLE! Get "How Can He Fold???" here: www.thepokerguys.net
View the complete archives of The Breakdown Podcast with The Poker Guys in the directory →
---
Poker Fraud Alert Radio – 12/26/2021 – Mark "shoeshine box" Fucile Memorial Episode
(Topic begins at 0:23:33 mark): PFA friend Mark "shoeshine box" Fucile passes away at age 58 from cancer, Druff memorializes him…. (0:38:32): On the way to Vegas, Druff develops sudden intense illness in the middle of the desert…. (1:04:40): Update: Hospital with Druff ER fail gives result of investigation of incident…. (1:27:27): The gambling world attempts to make sense of self-professed -EV game casino crusher "Mikki Mase".... (4:14:44): Bovada and Ignition have a massive, multi-day crash — what happened?.... (4:43:46): New rule on 2+2 means trolling days there are over…. (4:58:43): You might qualify for a free cryptotoken worth real money if you used Opensea to buy/sell NFTs…. (5:06:51): Update: Johnny Chan's 88 Social sells to new owner, changes cardroom name…. (5:14:53): Sam Farha gets roughed up by poker dealer at Legends in Houston, following alleged chronic rude behavior…. (5:28:10): Las Vegas McCarran Airport changes name to Harry Reid International Airport…. (5:38:20):
View the complete archives of Poker Fraud Alert in the directory →