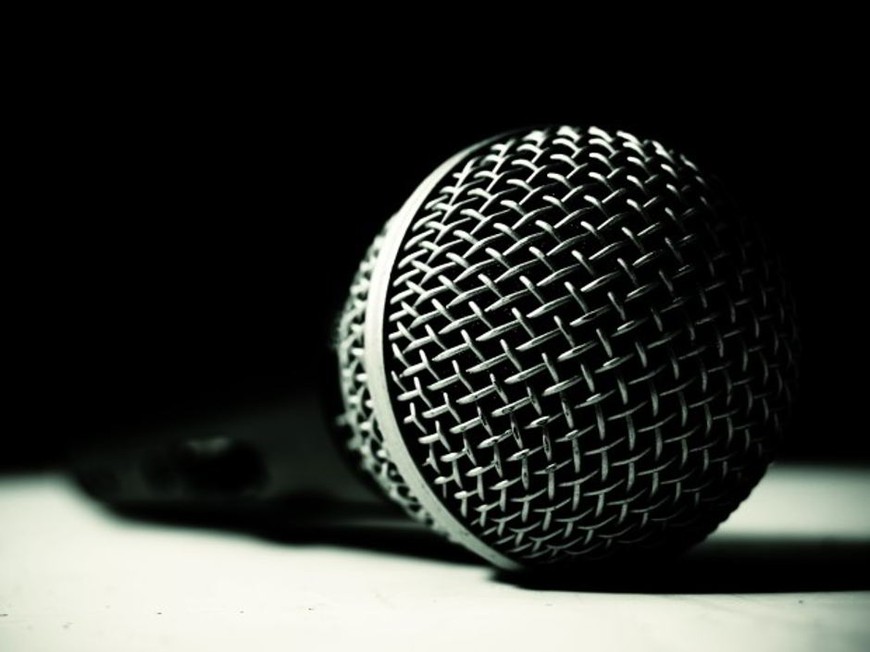 Poker Fraud Alert Radio – 03/19/2022 – Hennigan or Heneghan?
Topic begins at the (0:14:00) mark: Girl sets up guy on dating site in Vegas, attempts to murder him during sex in retribution for 2020 killing of Iranian general Soleimani…. (0:43:19): High stakes poker player Gal Yifrach charged with illegal slot machine operation, and money laundering at Bicycle Casino…. (1:09:21): Update: Las Vegas Metro Police officer charged with two other casino robberies after being arrested for robbing Rio…. (1:16:53): WSOP releases 2022 schedule, ditches vaccine requirement…. (1:55:56):
View the complete archives of Poker Fraud Alert in the directory →
---
March 18, 2022 – According to Doyle
Clayton reviews two hands from the 2021 WSOP Main Event featuring Doyle Brunson.For the best in poker strategy, visit www.tournamentpokeredge.com
View the complete archives of The Tournament Poker Edge Podcast in the directory →
---
Philosophical Friday #5: What Makes Poker So Hard?
In this week's installment of Philosophical Fridays Brad and Duncan explore the ingredients that make poker such a tough game to master. Is struggling an unavoidable part of the learning journey, or can one still expect to find meaningful simplifications to facilitate the process?
View the complete archives of Chasing Poker Greatness in the directory →
---
Ep 361- Forums: Weird Action Shove (Stoyvind)
This week, Jim Reid leads the panel through a forum post by Stoyvind about a live hand where a player acting in front makes a 'misclick' when betting, and Stoyvind is unsure how to interpret that when deciding whether to shove or not with AQ. While battling it out against each other in the nightly home game, the panel discusses angle shooting, live vs. online play, the benefits of suited vs unsuited hands, calling vs. raising in position, and more!
View the complete archives of Rec Poker Podcast in the directory →
---
44 – Justin Huhn – Sanctions on Russia & Uranium Bootcamp
If most people share their 2 cents on current world affairs, Justin shares 2 pounds of uranium. He joins Steve once again and provides deep level knowledge of the current state of the uranium market within the wider geopolitical context.
View the complete archives of Heads Up Poker Podcast in the directory →
---

USPO

is Here And So is Daniel Negreanu!

The 2022 U.S. Poker Open is in full swing with Shannon Shorr taking down the first event, outlasting a final table that included Hall of Famers Daniel Negreanu and Erik Seidel. Today on the show, Remko and Donnie are joined by Brent and Jeff to recap Shannon Shorr's impressive win. Prior to that, the guys cover Tony Sinishtaj's epic Wynn Millions victory for $1.6 million and Donnie tells his venture into the $400 event.  Lastly, we touch on the return of the European Poker Tour with their epic event in Prague and reminisce about traveling the circuit.  Join our community on Discord and leave a review if you enjoy the show. 

View the complete archives of Poker Central Podcast in the directory →
---
Texas Poker Raid, Tony Sinishtaj Talks Wynn Millions Victory
In the latest PokerNews Podcast, Sarah Herring and Chad Holloway discuss the recent raid by authorities on a Texas poker room, the upcoming PokerNews Texas Road Trip, and a look at the Prime Social $5,300 buy-in, $2 million GTD Texas Poker Championship. They also highlight winners from the European Poker Tour (EPT) Prague and 2022 Wynn Millions, while offering a chat with this week's guest Tony Sinishtaj, who shipped the latter's Main Event for $1.6 million. The show also touches upon the upcoming BetMGM March Poker Mania and PokerStars US SCOOPs, Adam Friedman's big win at Hard Rock Cincinnati, and predictions for the 2022 US Poker Open, which kicked off this week and will be live-streamed daily on PokerGO.
View the complete archives of PokerNews Podcast in the directory →
---
When Are You
MOST

Profitable… and When Do You Lose?? #382

Visit the show notes page for a transcript of today's episode: https://www.smartpokerstudy.com/BreadandButter Get 30% off membership to www.thepokerforge.com with code "march30" at checkout. ThePokerForge.com is my one-of-a-kind online poker training site with 9 masterclass courses that teach you how to play profitable online poker. Watch FREE YouTube poker training videos Get fresh and free Daily Poker Tips Check me out on Twitter @smartpokerstudy

View the complete archives of Smart Poker Study Podcast in the directory →
---
Blowing Up His Tournament On Day 1
On day 1 of a 1k, one player makes some ambitious moves that might just not work out.
Scroll down to see when the poker analysis begins.
FLOP:AsQc3s TURN:5s RIVER: Qh
Phil:AdJd Michael:Ah9s
Analysis begins at 22:30
For access to exclusive Poker Guys freerolls and other tournaments on Nitrogen Sports Poker Room, use this link to sign up: www.nitrogensports.eu/r/632610
Join our Discord server and get in on the conversation about this hand and other poker things! discord.gg/dQD2ASCFF4
***Our Book is NOW AVAILABLE! Get "How Can He Fold???" here: www.thepokerguys.net
View the complete archives of The Breakdown Podcast with The Poker Guys in the directory →
---
#206: Karina: Disrupting Mindset & Performance Training
Today's guest on CPG is Karina, the founder of Mindset Design, personalized poker coaching that helps you improve your mindset & mental health.Karina has been going podcast crazy lately having appeared on "The Chip Race", "RecPoker", and now Chasing Poker Greatness while also firing up her own show: "Mindset Design".The first three guests on "Mindset Design" include bestselling poker author and CPG favorite Dara O' Kearney, hugely popular poker vlogger Ashley "PokerfaceAsh" Frank, and one of my all-time favorite human beings in the world of poker, one of the GOATs of online MTT's, Jon "Apestyles" Van Fleet.
View the complete archives of Chasing Poker Greatness in the directory →
---
CardsChat with Brad Owen
On episode #76 of the CardsChat podcast we have the pleasure of welcoming Brad Owen. Brad is a highly successful professional poker player originally from Santa Rosa, California who specializes in low to mid-stakes cash games. He has an extremely successful YouTube Channel that was one of the first in the industry and now boasts close to 600,000 subscribers.
View the complete archives of Cards Chat in the directory →
---
Episode 140 – Choosing Your Tournaments
Welcome to Episode 140! MTT Coach Gareth James and Peak Performance Mindset Coach & Educator Dr. Tricia Cardner are back discussing all things poker strategy & mindset. In this episode, the hosts answered a listener question regarding selecting WSOP events. Topics covered include: ●How to assess the structures ●The major criteria for good value tournaments in terms of budget●The difference that autoshufflers can make to MTT value
View the complete archives of Poker On The Mind in the directory →
---
High Stakes Poker Ep 3&4, Smilegate, GG $5M Guaranteed –
DAT

Poker Podcast Episode #120

This Week On DAT Poker Pod: Daniel, Adam and Terrence are back with:   0:10  - Intros – Hockey Story – RIP Shane Warne 6:00 – High Stakes Poker Ep 3 Hand Review – JRB Stories – Stacking Tom Dwan 31:50 HSP Discussion Continued – Ep 4, When NOT To Overbet & More 50:00 USPT and PokerGo Tour, GG $5M GTD, Tweets (Dealing With Cheaters)   Follow DatPokerPod on Instagram Voicemail: 1.775.434.2932 Interact with us  https://twitter.com/@ASchwartzPoker  https://twitter.com/@tchanpoker  https://twitter.com/@RealKidPoker  https://twitter.com/@ProducerRoss  Intro/Outro Music By: https://twitter.com/murphchops

View the complete archives of DAT Poker Podcast in the directory →
---
Ep 127 – The Garrett "Gman" Adelstein Interview Episode
Welcome back! On today's episode, Garrett "Gan" Adelstein joins us for over an hour to talk about poker and life. He talks about shot taking, going busto, the mental side of poker, how poker and life interesest, and so much more. He gives advice, insight, wisdom, and knowledge that every poker player (and person) should hear. Just an incredibly smart guy spreading his knowledge to the rest of us. You'll leave this episode feeling smarter, wiser, and happier. Enjoy!
View the complete archives of Cracking Aces in the directory →
---
The
REAL

Source Of Your Winrate · S5E12

Where does your poker winrate really come from in today's games? Coach "w34z3l" is back again to break down the major areas of your winrate. Topics include rake, bots, recreational players, other strong regs, and more. If you aren't 100% sure where to focus your study and real-time decision making, be sure to take notes during this episode. 

View the complete archives of Red Chip Poker in the directory →
---
#68: Inducing Raises With Small Bet Sizes
On today's episode, Coach Brad and Jon each bring in a hand where they bet a small size with a strong value hand in an attempt to induce a raise from villain. Tune in to find out which situations call for an induction bet and how Brad and Jon's attempts worked out.
View the complete archives of Chasing Poker Greatness in the directory →
---
Ep 360 – Chats: Jim Reid on a life of games, Steelers, stoicism, RecPoker, and more!
Greg Clem returns to the show to interview another member of the panel, and this time it's Jim's turn in the hot seat! Jim talks about how games have shaped his life, how teaching is the best way to learn, some personal highs and lows, and how his study of philosophy has helped him in poker as well as in life.
You can find out more about Jim by going to https://rec.poker/jimreid
Jim is also active on Twitter as @Holdem_Steelers
We also go over this week's home game results and discuss these topics:
How to help us out – https://rec.poker/support/
Home Games – https://rec.poker/homegame/
Go Premium! – https://rec.poker/premium/
Find our free videos at:
http://youtube.com/c/RecPokerCommunity
Find more info on our sponsors at:
https://RunAces.com
https://WebsiteAMP.com
RecPoker is a vibrant and encouraging poker learning community. We are committed to learning the game, but our priority is building healthy relationships where we can not only grow in the game, but grow in our enjoyment of life. The free membership website at rec.poker is awesome, but it's just a tool to help us build that community. .
View the complete archives of Rec Poker Podcast in the directory →
---
The Mark Hoke Show #43 – Sunday, Monday, Happy Days…..
It's another edition of "The Mark Hoke Show" as Mark Hoke and Andrew "Fish" Fain review the week that was in pro wrestling.  The guys go over Big E's broken neck, AEW Revolution results, RK-Bro and Dolph Ziggler scoring gold, a wild AEW Dynamite including the debuts of Jeff Hardy and Paige Van Zandt, Scorpio Sky winning the TNT title and new storylines galore and WrestleMania 38 is shaping up.
View the complete archives of The Mark Hoke Show in the directory →
---
The Bernard Lee Poker Show 3-15-22 with Guest Kyna England
Kyna England, 2021 MSPT Player of the Year is Bernard Lee's guest. 
View the complete archives of Bernard Lee Poker Show in the directory →
---
Bob Fraser – How to Profit from Inflation
"Everything is an opportunity, you just need to be prepared" – wise words from Bob Fraser, the CFO of Aspen Funds and macroeconomist with decades of experience in finance and investment. He shares with us the current state of the global economy and a foolproof way of making most out of inflation. Watch this on YouTube!   AspenFunds.us Bob's Youtube Channel   Rick Rule's Uranium Investors Bootcamp
View the complete archives of Heads Up Poker Podcast in the directory →