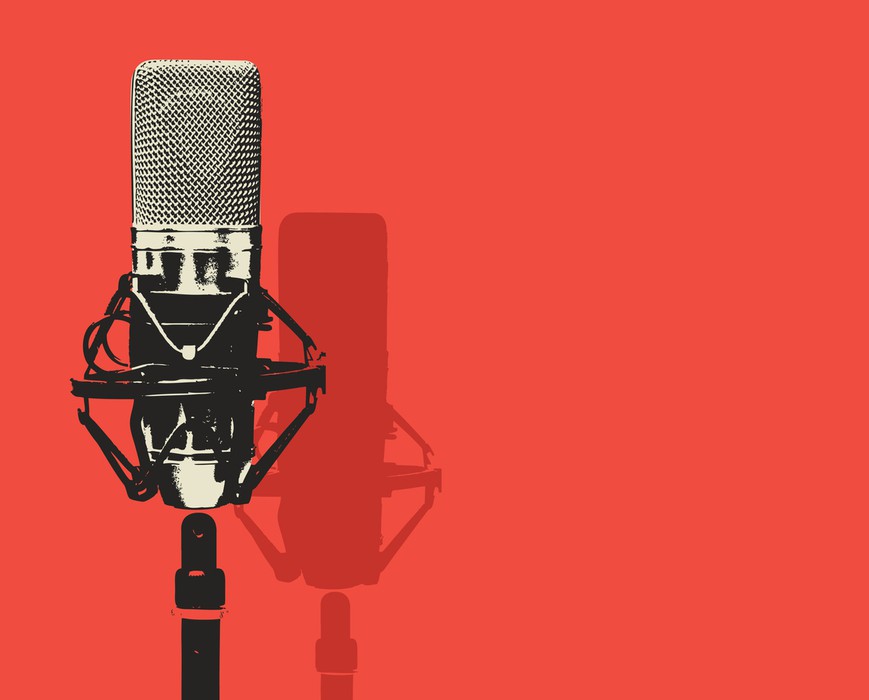 Can The Hippy Bluff The Billionaire?
Lucky Chewy and Cary Katz couldn't live more different lives. So which lifestyle is better? Hippy or billionaire? The outcome of this hand reveals the answer.
Really, though, it's a fascinating and strangely played hand.
Scroll down to see when the poker analysis begins.
FLOP:2c4c8c TURN:6d RIVER: Jh
Chewy:KdQd Katz:AsQs
Analysis begins at 20:55
View the complete archives of The Breakdown Podcast with The Poker Guys in the directory →
---
The Mark Hoke Show #48 – Secret Identities, Falling Giants, Moving Out
ROH

& Youths Rising

It's a special Easter Sunday edition of The Mark Hoke Show!  Mark Hoke, Andrew "Fish" Fain and Joe DeFalco cover it all in the week that was in pro wrestling.  The guys discuss the Vince McMahon name edict, the role of giants in wrestling, the Ring of Honor/AEW splitting quandary, the proper way to bring up young wrestlers in WWE and AEW, repackaging wrestlers with new gimmicks and health problems for Virgil.  Thanks for listening!

View the complete archives of The Mark Hoke Show in the directory →
---
Poker Fraud Alert Radio – 04/14/2022 – Substantial Penalty for Early Withdrawal
Topic begins at (0:17:30) mark: ACR Withdrawal Theft Scandal heats up after Druff publicly presses the issue on PFA & social media…. (1:37:26): All American Dave closes down due to WSOP decision, can't/won't refund customer balances held from last year…. (2:24:06): Fillippos Liakounakos caught scamming again — this time he's in jail, and his victim history involves several poker players with past scandals of their own…. (2:51:39): Big fight brewing between Fremont Street Experience "street performers" and city of Las Vegas…. (3:27:59):
View the complete archives of Poker Fraud Alert in the directory →
---
April 15, 2022 – How soft is the Millionaire Maker?
Clayton answers a tweet from a podcast subscriber concerning the WSOP Millionaire Maker and the type of field it attracts. Then he dives into two WSOP Main Event hands, including one played on PokerGO featuring Phil Hellmuth.Visit www.tournamentpokeredge.com
View the complete archives of The Tournament Poker Edge Podcast in the directory →
---
Ep 369 – Forums: Live Reads (Taylor)
This week, Jim Reid leads the panel through a forum post by Taylor Maas about a situation where a live read might become relevant. While battling it out against each other in the nightly home game, the panel discusses when live reds and tells are most valuable, how to spot them, what they mean, and more! Come sign up for a free account at rec.poker today to see all the great comments and replies – and you can post a question of your own in the forum for the panel to review! Link: https://rec.poker/forums/discussion/is-this-the-time-for-a-live-read/
Find our free videos at:
http://youtube.com/c/RecPokerCommunity
Find more info on our sponsors at:
https://RunAces.com
https://WebsiteAMP.com
RecPoker is a vibrant and encouraging poker learning community. We are committed to learning the game, but our priority is building healthy relationships where we can not only grow in the game, but grow in our enjoyment of life. The free membership website at rec.poker is awesome, but it's just a tool to help us build that community. You can join for FREE, giving you access to the groups, forums, and other member benefits. If you want to enjoy the premium content, or become part of the RECing Crew, those options are available and you can get $10 off your first payment using the code RECPOKER.
View the complete archives of Rec Poker Podcast in the directory →
---
Philosophical Friday #9: Dunning-Kruger, Confirmation Bias & the Curse of Knowledge
In this week's installment of Philosophical Friday, Brad and Duncan investigate biases and prejudiced perceptions as they relate to poker and other aspects of life. Join them as they kick-off the discussion with the Dunning-Kruger effect, the confirmation bias and the curse of knowledge.
View the complete archives of Chasing Poker Greatness in the directory →
---
#211 Tom Schneider: Country Music Crooning Nose Bleed Crusher
Today's guest on CPG, Tom "DonkeyBomber" Schneider, is a man of many talents. Among those talents are singing/songwriting, entrepreneurship, c-suite businessman, writing books, and public speaking.In the world of poker, he's primarily battled in high stakes live cash games over the decades while also dabbling in MTTs & racking up over $2.3 million in lifetime cashes and snagging the WSOP Player of the Year.Simply put: the man's a quintessential high performer and a treasure trove of hilarious poker stories and wisdom.In today's episode with the DonkeyBomber, you're going to learn:- Why believing you're always playing your best has serious consequences in your poker career.- The hilarious story behind Tom's DonkeyBomber nickname.- Why you should trust those bad feelings in your gut in the middle of your poker sessions.- And much, MUCH more!Now, without any further ado, it's my honor and privilege to bring to you a legend in the world of poker… the one and only Tom "DonkeyBomber" Schneider.
View the complete archives of Chasing Poker Greatness in the directory →
---
PokerNews Podcast: Lichtenberger, Mercier & More Talk 2022
WPT

SHR

Poker Showdown

In the latest PokerNews Podcast, Chad Holloway and Jesse Fullen talk about Phil Ivey's recent heater, discuss recent highlights from PokerGO's High Stakes Poker, examine Michigan finally joining an online poker interstate compact, Chan Pelton winning the MSPT Running Aces for $169,271, and preview upcoming events, including the return of the PokerStars Caribbean Adventure (PCA) and PSPC in January 2023. Meanwhile, PokerNews' own Connor Richards was recently down in South Florida for the 2022 WPT Seminole Hard Rock Poker Showdown. It was there that he caught up and interviewed Jason Mercier, Andrew Lichtenberger, Yuval Bronshtein, and recently-married poker couple Alex & Kristen Foxen.

View the complete archives of PokerNews Podcast in the directory →
---
Garret Suffers The
REVENGE

OF

THE

SLOWROLLER

AUDIO ISSUES STOP QUICKLY AFTER OPENING

Garret once again finds himself against Dylan Gang, who seems to be trying really hard to become Garret's nemesis. Can the G-man overcome THE REVENGE OF THE SLOWROLLER???

Scroll down to see when the poker analysis begins.

FLOP:9d2hJs TURN:Jc RIVER: Kh

Dylan:Jd3d Garret:KdQh

Analysis begins at 27:30

For access to exclusive Poker Guys freerolls and other tournaments on Nitrogen Sports Poker Room, use this link to sign up: www.nitrogensports.eu/r/632610

Join our Discord server and get in on the conversation about this hand and other poker things! discord.gg/dQD2ASCFF4

***Our Book is NOW AVAILABLE! Get "How Can He Fold???" here: www.thepokerguys.net

View the complete archives of The Breakdown Podcast with The Poker Guys in the directory →
---
47 – Justin Huhn: Uranium Equities vs Metal
Having come back from a trip to the desert, Justin Huhn, the resident uranium expert, joins Steve for some technical analysis on the latest in the uranium industry. Watch this on YouTube! Justin's website: https://www.uraniuminsider.com/ Justin's YT channel https://www.youtube.com/c/UraniumInsider Rick Rule's Uranium Investors Bootcamp Follow us on Social Media! Twitter: https://twitter.com/stevebarton101 Contact Andy Schectman at Miles Franklin to order precious metals. Tell him you heard it on "In it to Win it" and Andy guarantees you the best price on silver and gold in the country.
View the complete archives of Heads Up Poker Podcast in the directory →
---
Q&A: Hand Reading to Build Poker Math Skills #386
Visit the show notes page for a transcript of today's episode: https://www.smartpokerstudy.com/pod386 Get the Online Poker Hand Reading Workbook: https://go.smartpokerstudy.com/HandReadingWorkbook Join the www.thepokerforge.com , my one-of-a-kind online poker training site with 9 masterclass courses that teach you how to play profitable online poker. Watch FREE YouTube poker training videos Get fresh and free Daily Poker Tips Check me out on Twitter @smartpokerstudy
View the complete archives of Smart Poker Study Podcast in the directory →
---
CardsChat with Terry King
On episode #80 of the CardsChat podcast, we have the pleasure of welcoming Terry King. With a perspective on the poker world that goes all the way back to the 1970s, Terry is a WSOP bracelet winner, and used to be engaged to none other than Poker Hall of Famer Chip Reese. She's also a past nominee to the Women in Poker Hall of Fame, recognized for her career on the industry side of poker as a dealer, floorperson and tournament director. Most recently, she's the beloved very active administrator of the Action Now Sports Poker Facebook group, which boasts close to 4,500 members, but this poker lady is "old school" at heart. On this show we learn about Terry's life, as she treats up to some special stories from poker's past.
View the complete archives of Cards Chat in the directory →
---
Episode 144 – Keep Your Brain Healthy
Welcome to Episode 144! MTT Coach Gareth James and Peak Performance Mindset Coach & Educator Dr. Tricia Cardner are back discussing all things poker strategy & mindset. In this episode, the hosts answered not one, but two mental game queries : ●How changing to a closed pool can affect how you approach the game●The importance of changing your focus in order to stay motivated when the games you can play are dramatically curtailed●How the brains of older players differ from those of younger players●How to optimize your brain function through diet, exercise, sleep, social interaction, and continuous mental stimulation●How Gareth's new program Train and Play Like the Pros can prepare you for large MTT series (both online and live)
View the complete archives of Poker On The Mind in the directory →
---
Ep 131 – Golfing With Michael Jordan, Playing Poker With Phil Ivey, And Some Tiger Woods Stories From Josh Arieh
Welcome back! Today we are joined by 2021 WSOP POY Josh Arieh to share some stories with us. He tells us what it was like to golf with Michael Jordan (spoiler: it sucked!), what it's like to play with Phil Ivey (it's scary!), and some funny Tiger Woods stories too. Before he joined us we talk about Phil Ivey's GOATness, his old fans who used to follow him around, Mintz returning to the felt, and a few other things. Enjoy!
View the complete archives of Cracking Aces in the directory →
---
PokerGO NFTs with Sam Simmons & The Year of Ivey
Your hosts Remko Rinkema and Donnie Peters are joined by former PokerGO President and now Consulting Chief Strategy Officer of NFT Stadium, Sam Simmons to talk about the exciting launch of PokerGO's own NFT project that goes far beyond digital ownership alone! After we give you the lowdown on the NFTs, the boys dive into Super High Roller Series Europe headlined by the triumphant return of Mr. Phil Ivey himself! Remko and Donnie end up spiraling out of control, looking at poker's all-time money list and predicting who will be in the Top 10 in the next five years.
View the complete archives of Poker Central Podcast in the directory →
---
#72 Tactical Tuesday: Playing Multiway Pots
On today's episode Coach Brad and Jon analyze two hands where Jon 3bet squeezed preflop and both players behind decided to call. Tune in to learn how Brad and Jon think about these multiway squeezed situations.
View the complete archives of Chasing Poker Greatness in the directory →
---
The Bernard Lee Poker Show with Guest Eugene Katchalov
Bernard Lee chats with past WSOP Bracelet Winner & former WPT Main Event Champ Eugene Katchalov about his experience leaving Ukraine as the Russian invasion began. 
View the complete archives of Bernard Lee Poker Show in the directory →
---
Talking Poker Like A Pro · S5E14
Does the way you are talking about poker indicate that you understand and think about poker at a deep level? Coach "w34z3l" is here to break down the way we talk about poker, how it's linked to thought depth, and give you applicable ways to get your terminology correct. Topics include naming trees, updated terms for various plays, and more. Enjoy!
View the complete archives of Red Chip Poker in the directory →
---
Ep 368 – Chats: Dara O'Kearney on
ICM

, international play, and more!

Professional poker play, author, and RECing Crew member Dara O'Kearney is a long time friend of the show and a monthly contributor to our rec.poker Premium training materials! He's back this month to talk about Final Table strategy, how to study ICM, what tips recreational players need to hear to make better decisions, and some plans for more live poker coming up.

Dara is active on Twitter as @daraokearney and you can find out more about him, his podcast, and the books he's written with Barry Carter at https://rec.poker/doke

We also go over this week's home game results and discuss these topics:
How to help us out – https://rec.poker/support/
Home Games – https://rec.poker/homegame/
Go Premium! – https://rec.poker/premium/

Find our free videos at:
http://youtube.com/c/RecPokerCommunity

Find more info on our sponsors at:
https://RunAces.com
https://WebsiteAMP.com

RecPoker is a vibrant and encouraging poker learning community. We are committed to learning the game, but our priority is building healthy relationships where we can not only grow in the game, but grow in our enjoyment of life. The free membership website at rec.poker is awesome, but it's just a tool to help us build that community. You can join for FREE, giving you access to the groups, forums, and other member benefits. If you want to enjoy the premium content, or become part of the RECing Crew, those options are available and you can get $10 off your first payment using the code RECPOKER.

View the complete archives of Rec Poker Podcast in the directory →