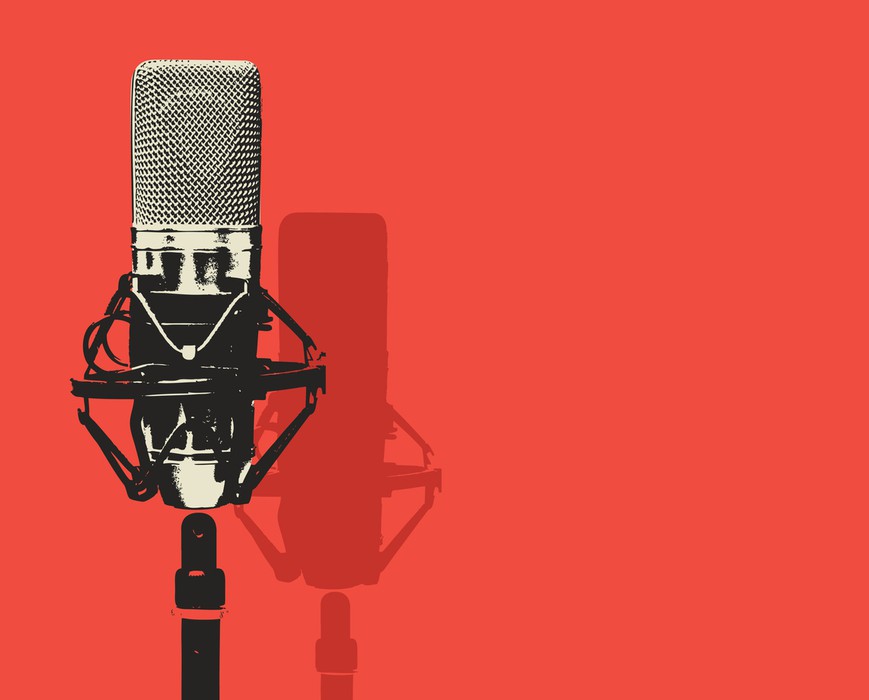 The Mark Hoke Show #54 – A Darned Good Week, A Flair For The Old & Mr. Black vs. The Dumbass
It's another outstanding episode of "The Mark Hoke Show" on KDWN 101.5 FM/720 AM Las Vegas as Mark Hoke and Andrew "Fish" Fain take you around the around the world of professional wrestling!  Mark and Fish hit it all as they discuss the outstanding WWE WrestleMania Backlash card, a wild episode of AEW Dynamite with CM Punk getting booed out, MJF getting a hero's welcome and a wild night for Jeff Hardy and Darby Allin, a crazy evening for The Bloodline and Team RK-Bro on Smackdown, a possible Ric Flair comeback and a major incident between a fan and indy wrestler Joe Black. 
View the complete archives of The Mark Hoke Show in the directory →
---
Poker Fraud Alert Radio – 05/14/2022 – Crypto Luna-tics
Topic begins at (0:19:00) mark: PFA News – Get your new PFA hat, Belly Buster resigns as NoFraud Online Poker Room manager…. (0:41:56):Bryn Kenney donates $10k WSOP Main Event seat to well-respected giveaway contest for female players — is that a problem?.... (1:07:50): Randy Garcia says that Maurice Hawkins still hasn't paid him, despite agreement three years ago… (1:48:30): Druff wins $750 in Betonline blackjack tournament, but finds out bad news when he sees terms of the contest…. (2:15:39): Druffytime Theater: College freshman Druff attempts to ask out a fellow student who works in the cafeteria — does it work out?....
View the complete archives of Poker Fraud Alert in the directory →
---
The Mark Hoke Show#53 –
AEW

Hitting Vegas, Hard Times In Wrestling, Tessa Toasted, Ring Generals

Another special Saturday edition of "The Mark Hoke Show" hits the Vegas airwaves as Mark Hoke and Joe DeFalco go around the world of pro wrestling discussing what it's like to be a promoter when a big wrestling event comes to your city, how brutal is the wrestling lifestyle, the future of Tessa Blanchard, what promoters are looking for out of wrestlers and wrestling finding the right in-ring balance, the use of blood in wrestling, the WWE tag team unification match and Roman Reigns taking a break.

View the complete archives of The Mark Hoke Show in the directory →
---
May 13, 2022 – Daniel Negreanu
First-time guest and Poker Hall of Famer Daniel Negreanu shares his thoughts on preparing for the WSOP, getting "fat," poker cheaters, overnight oats, staking with no markup, and so much more!Visit www.tournamentpokeredge.com
View the complete archives of The Tournament Poker Edge Podcast in the directory →
---
Hawkins Pissed, Dwan Drama & Justin "Boosted J" Smith Talks Doyle Brunson Movie
In the latest edition of the PokerNews Podcast, Sarah Herring and Chad Holloway discuss Tom Dwan backing out of High Stakes Duel III against Phil Hellmuth (and who a potential replacement might be), why 14-time ring winner Maurice Hawkins is upset with both Chad and PokerNews, and a preview of the upcoming St. Jude "Against All Odds" Charity Event in Las Vegas May 20-21. They also highlight winners from the Lodge Championship Series, MSPT JACK Cleveland, 888poker Knockout Series, and GGPoker Super MILLION$, which included Artur Martirosian winning it for a record-tying fifth time. Finally, Chad sits down with former poker pro turned Hollywood producer Justin "Boosted J" Smith to talk about his life after poker and what it's like to be both writing and producing a movie based on the life of the legendary Doyle Brunson. Listen to those stories and more on the latest PokerNews Podcast!
View the complete archives of PokerNews Podcast in the directory →
---
#13 Philosophical Friday: Poker Ambassadors
This week Brad Wilson and Duncan Palamourdas are joined by Humberto Jimenez to discuss the impact of the ever more popular poker streams when it comes to promoting the game as well as the role that poker professionals play in that regard.
View the complete archives of Chasing Poker Greatness in the directory →
---
Ep 377 – Forums Podcast
This week, Jim Reid leads the panel through a forum post by John Crowell about hand reading and how to apply it in real time at the tables. This one is a doozy, and Rob votes it the Forum Post of the Year! While battling it out against each other in the nightly home game, the panel discusses how important the skill of hand reading is, how learning poker is like learning a language, how to train your brain to make the most of the time available to you at the tables, som resources for further learning. and more! Come sign up for a free account at rec.poker today to see all the great comments and replies – and you can post a question of your own in the forum for the panel to review! Link: https://rec.poker/forums/discussion/hand-reading-in-real-time/
Find our free videos at:
http://youtube.com/c/RecPokerCommunity
Find more info on our sponsors at:
https://RunAces.com
https://WebsiteAMP.com
RecPoker is a vibrant and encouraging poker learning community. We are committed to learning the game, but our priority is building healthy relationships where we can not only grow in the game, but grow in our enjoyment of life. The free membership website at rec.poker is awesome, but it's just a tool to help us build that community. You can join for FREE, giving you access to the groups, forums, and other member benefits. If you want to enjoy the premium content, or become part of the RECing Crew, those options are available and you can get $10 off your first payment using the code RECPOKER.
View the complete archives of Rec Poker Podcast in the directory →
---
The Most Common Leak My Newest Students Have: Losing Too Much In The Blinds #390
Visit the show notes page for a transcript of today's episode: https://www.smartpokerstudy.com/pod390 Get the Online Poker Hand Reading Workbook: https://go.smartpokerstudy.com/HandReadingWorkbook Join the www.thepokerforge.com , my one-of-a-kind online poker training site with 9 masterclass courses that teach you how to play profitable online poker. Watch FREE YouTube poker training videos Get fresh and free Daily Poker Tips Check me out on Twitter @smartpokerstudy
View the complete archives of Smart Poker Study Podcast in the directory →
---
#216 Leo Wolpert: $10k Heads Up
WSOP

Bracelet Winner

Today's guest on Chasing Poker Greatness is a practicing attorney who has racked up close to $2 million in career live MTT cashes, Leo Wolpert.One highlight of Leo's career that you're about to hear all about is his WSOP gold bracelet win in the 2009 $10k heads-up event where he bested the likes of John Duthie, Dustin "Neverwin" Woolf, Jamin Stokes, and Michael "The Grinder" Mizrachi.While the poker world has certainly gone through its fair share of scandals in 2022, I think it's especially important to shine a bright light on the folks in the community who spend their life force doing noble work and, to me, Leo fits the bill perfectly.In today's show with Leo Wolpert you're going to learn all about his journey through the world of poker, a devastating statistic regarding our beloved canine companions, how poker currently fits into Leo's life, and much MUCH more!Now, without any further ado, I bring to you the one and only Leo Wolpert.

View the complete archives of Chasing Poker Greatness in the directory →
---
CardsChat with Kevin Gerhart
On episode #84 of the CardsChat podcast we have the pleasure of welcoming Kevin Gerhart. Kevin is one of the best mixed game players in the world today, but believe it or not, it's possible that you may not have heard about him. He has won not one – not two – not three – but FOUR WSOP bracelets in events as diverse as Razz, PLO, PLO8 and HORSE, and has over $1.2 million in career live tournament earnings. We've got Kevin, right here for you for a great conversation and on this show we get to know him a little better.
View the complete archives of Cards Chat in the directory →
---
Episode 147 – Keep Coming Back For More
Welcome to Episode 147! MTT Coach Gareth James and Peak Performance Mindset Coach & Educator Dr. Tricia Cardner are back discussing all things poker strategy & mindset. In this episode, the hosts answered a question about the mindset and strategic components of satellite poker. ●Why optimism is an important personality trait for poker players in general and satellite players in particular●How to observe and critically evaluate your thoughts in the moment* em>
View the complete archives of Poker On The Mind in the directory →
---
Ep 135 – We Are An Anti Sexual Harassment Podcast And Mintz Apologizes To The Troops
Welcome back! We start the show talking about the weird times in the last couple of days at Barstool. We then talk a little about Jake getting married in a couple of weeks and if he's NERVOUS! We talk poker after that- starting with the fact women in poker are tired of being harassed at the table. We are the official anti sexual harassment poker podcast, kind of sad we haven't heard others say the same, hmmmm. Jake then answers poker questions from the DMs, we talk about getting hobbies, some WSOP chat, and more! Thanks to everyone who listens, subscribes, leaves a 5 star review, etc. Appreciate you all!
View the complete archives of Cracking Aces in the directory →
---
#76 Tactical Tuesday: Aces!
Who doesn't love getting dealt aces?!In this weeks episode of Tactical Tuesday Coach Brad and Jon break down 2 hands where Coach Brad was dealt pocket aces and faced the age old question:"To slow play or not to slow play?"Listen now to find out whether pocket aces turned Coach Brad into the crusher or the crushee.
View the complete archives of Chasing Poker Greatness in the directory →
---
The Runner Runner Wizard · S5E16
While runner-runner hands don't hit very often, there is a ton of nuance when it comes to playing hands that have runner-runner potential. In this episode, coach "w34z3l" takes an in-depth look at everything from board texture to backdoor flush draws, to backdoor straight draws, and defense vs. aggressive concepts.
View the complete archives of Red Chip Poker in the directory →
---
Ep 376 – Chats: Drew "BetOnDrew" Gonzalez
This week, Jim Reid and the panel interview Drew "BetOnDrew" Gonzalez about his popular twitch channel, playing poker for love and money, what got him started in poker, and what keeps him excited about the game. Drew also talks about the importance of 'fun' at the table, how to be a good ambassador for the world of poker, and offers some great advice for recreational players who are looking to take their game to the next level.
View the complete archives of Rec Poker Podcast in the directory →
---
The Bernard Lee Poker Show 5-10-22 with Guest Scott Blumstein
2017 WSOP Main Event Champ Scott Blumstein is Bernard Lee's guest. 
View the complete archives of Bernard Lee Poker Show in the directory →