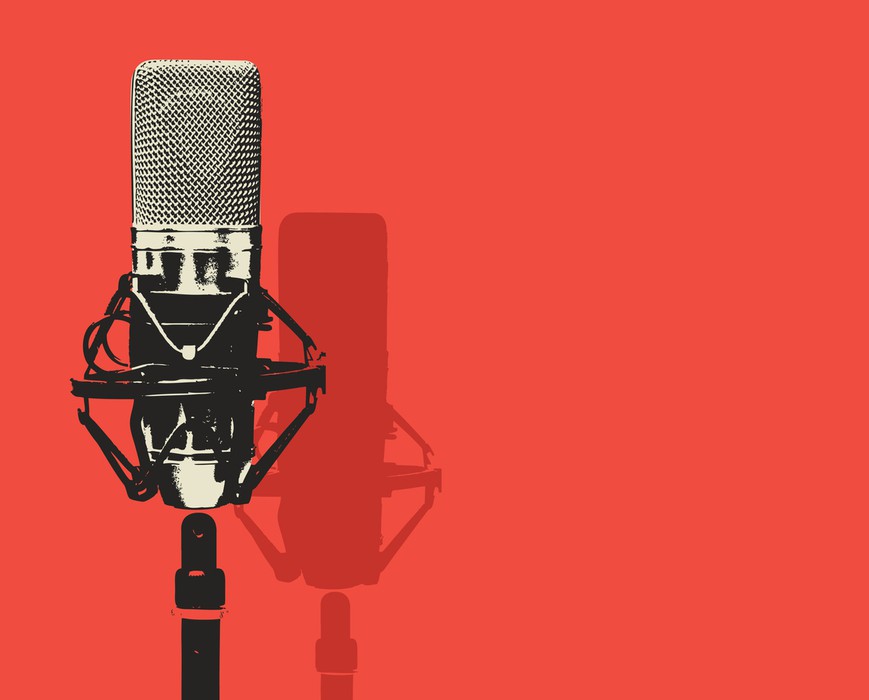 The Mark Hoke Show #58 –
AEW

Double or Nothing Week with Guest Mark Henry

It's our final Double or Nothing Week episode of "The Mark Hoke Show" on KDWN 101.5 FM/720 AM Las Vegas!  Mark and Andrew "Fish" Fain wrap up our coverage of AEW's invasion of Vegas with "The World's Strongest Man" Mark Henry plus an update on the MJF plane ticket situation, a discussion of MJF's contract situation and a breakdown of the AEW Double or Nothing PPV.  Thanks for listening!

View the complete archives of The Mark Hoke Show in the directory →

https://mcdn.podbean.com/mf/web/cny4rv/05-29-22_Mark_Hoke_Show_1_7×51f.mp3
---
The Mark Hoke Show #57 –
AEW

Double or Nothing Week with Guest "Platinum" Max Caster

It's our second Saturday night episode of "The Mark Hoke Show" on KDWN 101.5 FM/720 as we continue our coverage of AEW Double or Nothing week in Las Vegas as we welcome special guest The Acclaimed's "Platinum" Max Caster!  Plus we cover the breaking news of MJF leaving Las Vegas before Double or Nothing, review AEW Rampage including a rough reception for Ruby Soho and Kris Statlander getting over and a breakdown of the PPV card.  Thanks for listening!

View the complete archives of The Mark Hoke Show in the directory →
---
The Mark Hoke Show #56 –
AEW

Double or Nothing Week with Guest Thunder Rosa

It's a special Saturday edition of The Mark Hoke Show as Mark gets things rolling on KDWN 101.5 FM/720 AM for AEW Double or Nothing week in Las Vegas.  Mark welcomes AEW Women's World Champion Thunder Rosa to the show plus a review of AEW Dynamite from Michelob Ultra Arena at Mandalay Bay, MJF skipping AEW FanFest, possible backstage issues with CM Punk, WWE pulling Money In The Bank out of Allegiant Stadium and a special WWE/AEW merger.  Thanks for listening!

View the complete archives of The Mark Hoke Show in the directory →
---
Sports Betting Fraud,
WSOP

Preview & Guest Billy Hayes of Midnight Express Fame

In the latest edition of the PokerNews Podcast, Chad Holloway and Jesse Fullen come to you from the PokerNews office at the 2022 World Series of Poker (WSOP). They share highlights from the WSOP Press Conference, preview the PokerNews Cup at Golden Nugget from June 24-28, and remember Todd Terry, who passed away at age 48.

View the complete archives of PokerNews Podcast in the directory →
---
May 27, 2021 – What's in your bag?
Clayton delves into the all-important question of what belongs in a poker player's backpack during the WSOP. Also in-depth discussion of hands played in a recent PKO on America's Cardroom.Visit www.tournamentpokeredge.com
View the complete archives of The Tournament Poker Edge Podcast in the directory →
---
#15 Philosophical Friday: The Art of Quitting
Join Brad Wilson and Duncan Palamourdas in this week's episode of Philosophical Friday as they discuss a subtle yet very crucial concept: quitting. Is quitting an easy way out or a valuable tool? How does one find the right time to employ it and if they do what are some potential benefits?
View the complete archives of Chasing Poker Greatness in the directory →
---
Ep 381 – Chats: Tommy Angelo on Poker Pain, Gurus, and…Star Trek?!
(Warning: some explicit language in this episode) This week Jim Reid and the panel welcome Tommy Angelo back to the podcast, and the folks watching live on YouTube even get to hear a little of Tommy's harmonica music as a welcome to the show! The group discusses Tommy's contributions to the poker world, what he is enjoying about the game these days, how his style has changed over the years, different kinds of pain in the game of poker, boldly going where no-one has gone before (into the intersection of poker and Star Trek, that is) and more!
Connect with Tommy at www.tommyangelo.com
We also go over this week's home game results and discuss these topics:
Join us for a Live event near you – https://rec.poker/roadtrips/
How to help us out – https://rec.poker/support/
Home Games – https://rec.poker/homegame/
Go Premium! – https://rec.poker/premium/
View the complete archives of Rec Poker Podcast in the directory →
---

WSOP

Days Away! Preview, Predictions, $25k Fantasy & High Stakes Poker –

DAT

Poker Podcast Episode #124

This Week On DAT Poker Pod: Daniel, Adam and Terrence are back with:   0:05 Intros 2:50 WSOP Around The Corner! Advice for newbies. 11:40 $25k Fantasy Draft and New Rule Proposals. 19:13 Will the down market affect WSOP turnout? 27:19 Fun player of the year hypothetical question for Terrence and Daniel. 35:05

View the complete archives of DAT Poker Podcast in the directory →
---

WSOP

2022 New Location Tips & Tricks and a $25k Fantasy Preview!

Remko Rinkema and Donnie Peters are back with the first of many World Series of Poker Podcast episodes as we are less than a week away from poker's biggest spectacle getting underway! In this episode, the boys talk about their walkthrough of the new venue as the WSOP is moving to Bally's & Paris. If you're coming out to the WSOP you are not going to want to miss this as the new venue has many great food and drink options!  

View the complete archives of Poker Central Podcast in the directory →
---
Make These Two Profitable Exploits with
HUD

Statistics #392

Visit the show notes page for a transcript of today's episode: https://www.smartpokerstudy.com/pod392 Get the Smart HUD for PokerTracker 4: https://www.smartpokerstudy.com/SmartHUD

View the complete archives of Smart Poker Study Podcast in the directory →
---
#218 Brett Richey: From Bobby's Room Battler to Running a Startup
Today's guest on the Chasing Poker Greatness podcast has racked up $1.5 million in live MTT cashes and is well-known far and wide for being one of the elite nosebleed mixed game poker players in the world… Brett Richey.Brett's poker journey as a professional poker player lasted for well over a decade, where he's accumulated a treasure trove of Greatness Bombs, life lessons, and stories that he's going to share with you today..
View the complete archives of Chasing Poker Greatness in the directory →
---
CardsChat with Robbie Strazynski
On episode #86 of the CardsChat podcast, we flip the mic as our interviewee is Robbie Strazynski, our show's host. Conducting the interview is Chris Wallace, a writer for CardsChat, who has known Robbie for almost a decade. Aside from hosting the CardsChat podcast, Robbie is the founder of Cardplayerlifestyle.com, a popular poker media website, and he's been involved in poker media since 2009. On this show, Chris asks Robbie a bevy of questions about his professional and personal life, including how he got involved in the industry, his passion for mixed game poker, and also what his day-to-day life is like in Israel. Plus questions from our CardsChat forum members help us all get to know Robbie a little better.
View the complete archives of Cards Chat in the directory →
---
Episode 148 – Be Careful About Comparison
Welcome to Episode 148! MTT Coach Gareth James and Peak Performance Mindset Coach Dr. Tricia Cardner are back discussing all things poker strategy & mindset. In this episode, the hosts answered a mindset question about imposter syndrome. ●What imposter syndrome is and how to determine if you suffer from it.
View the complete archives of Poker On The Mind in the directory →
---
Ep 137 – Recapping Jake's Wedding And Mintzy's
WSOP

Plans – 1 Week Til WSOP!

Welcome back! We kick off the show recapping our baby boy Jake's lovely wedding, shout out to all his family who listen! Nate gives his thoughts on New Haven pizza too. We then talk WSOP, which starts in 1 week! We go over the schedule and Mintz tells his plans for it. Next we answer DMs, including which events we think Ivey will play and which events a first timer should fire at. Can't wait til WSOP, enjoy!

View the complete archives of Cracking Aces in the directory →
---
#78 Tactical Tuesday : Should You Ever Donk The Flop?
On this week's episode Coach Brad and Jon analyze two hands where Jon tried donking the flop. They try to answer two questions: 1. Is donking ever appropriate? and 2. What size should you donk and how should you proceed once your donk bet gets called?
View the complete archives of Chasing Poker Greatness in the directory →
---
Ep 380 – Forums: Slowplay? (John)
This week, Jim Reid leads the panel through a forum post by John "7high11" Crowell about slow-playing Aces. While battling it out against each other in the nightly home game, the panel discusses stack sizes, player types, cash vs tournament play, geometric betting, balance, and more!
Find our free videos at:
http://youtube.com/c/RecPokerCommunity
Find more info on our sponsors at:
https://RunAces.com
https://WebsiteAMP.com
RecPoker is a vibrant and encouraging poker learning community. We are committed to learning the game, but our priority is building healthy relationships where we can not only grow in the game, but grow in our enjoyment of life. The free membership website at rec.poker is awesome, but it's just a tool to help us build that community.
View the complete archives of Rec Poker Podcast in the directory →
---
Do Old Poker Theorems Still Work Today? · S5E17
How well do old poker theorems still apply in today's games? Should you continue using Zeebo Theorem or Baluga Theorem in 2022? In this episode, coach "w34z3l" takes an in-depth look at 5 poker theories popularized in the 2p2 heyday, breaks them all down, and lets you know if you should stash or trash them.
View the complete archives of Red Chip Poker in the directory →
---
The Bernard Lee Poker Show 5-24-22 with Guest Greg Merson
Greg Merson chats with Bernard Lee about the 10 year anniversary of his WSOP ME Championship.
View the complete archives of Bernard Lee Poker Show in the directory →
---
The Poker Show – Episode 26 –
GPITHM

Podcast Network

The Poker Show is back to talk about the Summer in Vegas, Hans' First Flag, Kevin leaving for his summer trip and Group Chat asks "have these celebrities captured a flag!? We also announce SummerInVegas.com and our summer podcast schedule.

View the complete archives of GPITHM Podcast Network in the directory →
---
Poker Fraud Alert Radio – 05/22/2022 – Fourth Time's the Charm
Topic starts at (0:17:37) mark: Update on PFA Hat development…. (0:31:42): Druff takes 4th Pfizer shot — did he have another bad reaction?.... (0:53:30): Doug Polk starts controversy after criticizing overweight woman on Sports Illustrated cover…. (1:54:20): 2000s/2010s poker pro and 2+2 Todd Terry passes away at 48 from nasty neurological disease…. (2:24:51): Update: Scammer Dan Bekavac finally makes players whole from Midway Poker Tour, following good run in poker…. (2:44:15): Poker author, columnist, and old school figure Bob Ciaffone passes away at 81…. (3:02:21): Druffytime Theater: Druff's transformation into a +EV gambler in the year 2000…. (3:43:49):
View the complete archives of Poker Fraud Alert in the directory →