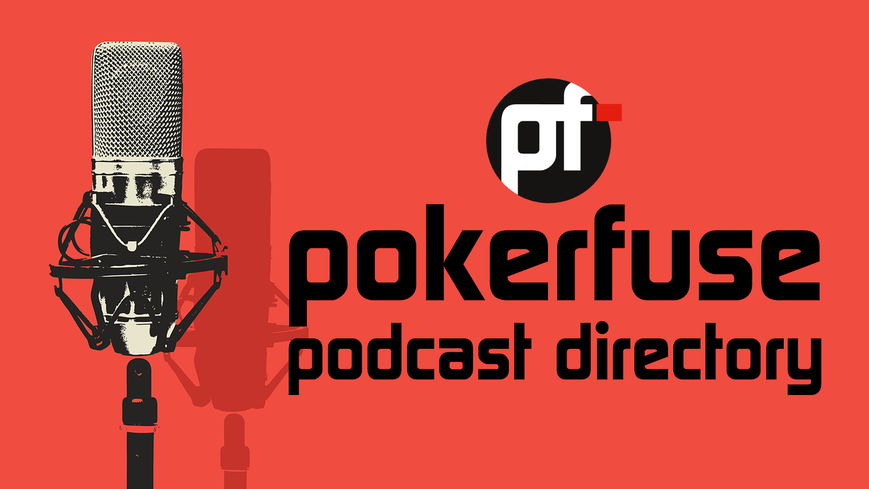 The Mark Hoke Show #66 –
WWE

Winging It, Keeping The Door Open & An Empty

WWE

Bank

It's the Sunday edition of "The Mark Hoke Show" on KDWN 101.5 FM/720 AM Las Vegas and KDWN.com with Mark Hoke, Andrew "Fish" Fain and Joe DeFalco.  The terrific trio discuss the succession plan in WWE following John Laurinaitis's departure, what happens after AEW Forbidden Door and what could happen at the PPV and a lackluster WWE Money In The Bank show coming up in Las Vegas.  Thanks for listening!

View the complete archives of The Mark Hoke Show in the directory →
---
The Mark Hoke Show #65 – Ace 86'ed, Super Smackdown & Japan In The Spotlight
It's another Saturday edition of "The Mark Hoke Show" on KDWN 101.5 FM/720 AM Las Vegas with Mark Hoke and Brad Restituto!  Mark and Brad review the week in wrestling including the ouster of WWE's John Laurinaitis and the atmosphere of WWE corporate, the rise and fall of Riddle, should Natalya win the WWE Smackdown Women's title, the injury devastation of AEW's Forbidden Door, a look back at the history of Japan in professional wrestling and its American impact and the passing of WWE referee Tim White.  Thanks for listening!
View the complete archives of The Mark Hoke Show in the directory →
---
This Can't Be Phil Ivey's Best
WSOP

, Can It?

Donnie Peters and Tim Duckworth host  anew episode of the PokerGO Podcast, talking the latest WSOP happenings. What happened when Daniel Negreanu went on tilt? Why didn't Phil Hellmuth play the $250,000 Super High Roller? Is this really Phil Ivey's best WSOP ever?

View the complete archives of Poker Central Podcast in the directory →
---
Brian Hastings 17th Player to Win 6th Bracelet; Phil Ivey Makes Run at No. 11
In the latest edition of the PokerNews Podcast, Chad Holloway and Jesse Fullen bring you all the latest from the 2022 World Series of Poker (WSOP) at Bally's and Paris Las Vegas. That includes highlighting all the recent bracelet winners and even interviews with the likes of Daniel Weinman, Ramsey Stovall, Ali Eslami, and Justin Pechie. They also talk about Brian Hastings becoming just the 17th player in WSOP history to capture six or more bracelets, as well as Phil Ivey getting everyone excited by making a serious run at his 11th gold bracelet. Additionally, there are highlights from the Wynn $2,200 Mystery Bounty, Neymar Jr. notching his first-ever WSOP cash, and Dan Zack winning his second bracelet of the summer (as well as taking the lead in the 2022 WSOP Player of the Year race). They also offer a preview of the PokerNews Cup at Golden Nugget June 24-28, and offer their picks after the final ten nominees were released for the Poker Hall of Fame Class of 2022
View the complete archives of PokerNews Podcast in the directory →
---
How to Exploit with the PokerTracker 4 Default
HUD

#396

Visit the show notes page for a transcript of today's episode: https://www.smartpokerstudy.com/pod396 Get the Smart HUD for PokerTracker 4: https://www.smartpokerstudy.com/SmartHUD Join the www.thepokerforge.com , my one-of-a-kind online poker training site with 9 masterclass courses that teach you how to play profitable online poker. Watch FREE YouTube poker training videos Get fresh and free Daily Poker Tips Check me out on Twitter @smartpokerstudy

View the complete archives of Smart Poker Study Podcast in the directory →
---
#19 Philosophical Friday: Poker Entitlement (or Entitlement in Poker)
Join Brad Wilson and Duncan Palamourdas in this week's philosophical discussion about entitlement. Should poker players be entitled to good results after they put in the effort? What can we learn from life in general and how does variance and uncertainty fit in the big picture?
View the complete archives of Chasing Poker Greatness in the directory →
---
Ep 389 – Chats: Grant Denison and Jonathan Levy
This week Jim Reid and Chris Jones interview Jonathan Levy and Grant Denison – otherwise known as The Poker Guys from the popular podcast The Breakdown! They talk about their own working chemistry, other fun projects they've tinkered with, the process of breaking down a hand from a listener, how they would study poker these days, how recreational players can avoid some common mistakes, the future of poker both live and online, and a lot more!
View the complete archives of Rec Poker Podcast in the directory →
---
June 24, 2022 – Folding a straight flush with Matt Stout
Clayton joins Charity Series of Poker founder Matt Stout inside the latter's Tesla for a fun-filled episode that features news about the upcoming CSOP event in Las Vegas July 3rd. Also, no big deal but Stout lays down a straight flush in a WSOP bracelet event. Visit www.charityseriesofpoker.orgVisit www.tournamentpokeredge.comBourbon With Friends Bourbon With Friends. THE bourbon podcast, that never takes itself too seriously.Listen on: Apple Podcasts Spotify
View the complete archives of The Tournament Poker Edge Podcast in the directory →
---
The Grid 067 ft. Angela Jordison – Ace-Eight Suited.
Angela Jordison enters the GRID, to discuss a sizzling hand she played against World Champion Greg "Fossilman" Raymer at the 2021 WSOP Senior's Event.Angela raised in early position with ace-eight suited, and called a three-bet from Raymer on the button. When the flop came out beautifully, three-eight-ace with two clubs, Jordison check raised. They saw…
The post The Grid 067 ft. Angela Jordison – Ace-Eight Suited. appeared first on The Poker Grid.
View the complete archives of The Grid in the directory →
---
Ivey Is Back and Twice the Fun for Dan Zack
Donnie Peters and Tim Duckworth bring you a new episode of the PokerGO Podcast from the 2022 World Series of Poker. Three main topics are covered on this episode: Phil Ivey being back at the WSOP, Dan Zack winning two gold bracelets this series, and the popular Millionaire Maker.
View the complete archives of Poker Central Podcast in the directory →
---
54 – Rick Rule: Natural Resource Investment
Returning guest Rick Rule imparts his wisdom about the current state of the world economy and how uranium is an excellent investment opportunity in today's market. Rule Symposium: Natural Resource Investing https://opptravel.zohobackstage.com/TheRuleSymposiumofNaturalResourceInvesting#/?affl=SteveBarton Portfolio Rankings: https://ruleinvestmentmedia.com/ Follow us on Social Media! Twitter: https://twitter.com/stevebarton101 Contact Andy Schectman at Miles Franklin to order precious metals. Tell him you heard it on "In it to Win it" and Andy guarantees you the best price on silver and gold in the country.
View the complete archives of Heads Up Poker Podcast in the directory →
---
#221 Justin Hammer: Growing the Game & Making Guarantees
Today's guest on CPG was a 2022 finalist for the GPI tournament director of the year, is the tournament supervisor for the MGM Grand, and is touted by CPG favorite & one day poker hall of famer Matt Savage as one of the very best in the world at his craft… Justin Hammer.I had an amazing time speaking with Justin & learning about everything that goes into estimating & hitting tournament guarantees, what the other side of an overlay feels like when guarantees are missed, and how it feels running tournaments in Texas where, as we all know, everything is bigger.Before you dive in and learn more about Justin, there are some technical difficulties in today's episode so please bear with us and, if you just can't take it, tag Matt Savage on Twitter and send him your complaints. I'm sure it's somehow his fault.Now, without any further ado, I bring to you one of the very best & brightest tournament directors in the whole world… the one & only Justin Hammer.
View the complete archives of Chasing Poker Greatness in the directory →
---
CardsChat with Dan Addelman and Byron Jacobs
On episode #89 of the CardsChat podcast we have the pleasure of welcoming for the first time ever, not one but TWO guests. Two peas in a pod, this pair of persistently prolific poker publishers have together had one heck of a significant impact on the poker world. On this episode we'll be speaking to the co-owners of D&B Poker Publishing, Dan Addelman and Byron Jacobs, and we'll get to know them a little better.
View the complete archives of Cards Chat in the directory →
---
Ep 141 – General Spank
WINS

AGAIN

+ Dan Smith ($25k

WSOP

Bracelet Winner) Interview

Welcome back! Today we start the show with General Spank telling us how he won ANOTHER tournament, kid is on a heater. We get a squatter/life update from Jake, and then are joined by the $25k heads up bracelet winner Dan Smith. Dan talks about Ivey, Hellmuth, who he thinks the best high stakes player is, and much more. Very thoughtful chat with Dan, who also runs the doubleupdrive charity, check that out. We are off to Vegas, enjoy!

View the complete archives of Cracking Aces in the directory →
---
Ladies Knight with Jen Shahade ft. Yosha Iglesias LK043
Jennifer is joined by Yosha Iglesias, a multi-talented chess professional:  a FIDE Master, composer, coach and  YouTuber. She also works for chess24, and is  among the top ten female players in France, (ranked #9 in June 2022). Jennifer and Yosha speak about how the Eureka moment of solving a chess problem can be similar to…
View the complete archives of Ladies Knight in the directory →
---
The Poker Show – Episode 29 –
GPITHM

Podcast Network

Roland's at Glastonbury but the rest of the gang pickup the pace with tons of news from SummerInVegas.com, presented by Natural8. Ivey, Neymar, Wynn Mystery Bounty and Group Chat asks "who's the best poker player without a WSOP bracelet?" All that and more on another thrilling episode of The Poker Show!

View the complete archives of GPITHM Podcast Network in the directory →
---
The Bernard Lee Poker Show 6-21-22 with Guests Chris Wallace & Tom Schneider
Bernard Lee is at the WSOP and chats with Chris Wallace and Tom Schneider. 
View the complete archives of Bernard Lee Poker Show in the directory →
---
Ep 388 – Forums: King Jack Off (Chris)
This week, Jim Reid leads the panel through a forum post by Chris Jones about playing King Jack Offsuit. While battling it out against each other in the nightly home game, the panel discusses how 'cusp hands' like this can get players into a lot of trouble in certain circumstances. Join the podcast gang as they talk about some of the pros and cons of playing hands like this in position, out of position, at different stack depths, versus different opponents, other ways to play these kinds of hands, and more! Come sign up for a free account at rec.poker today to see all the great comments and replies – and you can post a question of your own in the forum for the panel to review! Link: https://rec.poker/forums/discussion/tricky-hand/
Find our free videos at:
http://youtube.com/c/RecPokerCommunity
Find more info on our sponsors at:
https://RunAces.com
https://WebsiteAMP.com
RecPoker is a vibrant and encouraging poker learning community. We are committed to learning the game, but our priority is building healthy relationships where we can not only grow in the game, but grow in our enjoyment of life. The free membership website at rec.poker is awesome, but it's just a tool to help us build that community. You can join for FREE, giving you access to the groups, forums, and other member benefits. If you want to enjoy the premium content, or become part of the RECing Crew, those options are available and you can get $10 off your first payment using the code RECPOKER.
View the complete archives of Rec Poker Podcast in the directory →
---
#82 Tactical Tuesday: Check Raising The Flop
On this week's episode, Coach Brad and Jon dive into two hands where Jon decided to check raise the flop.
View the complete archives of Chasing Poker Greatness in the directory →
---
The Mark Hoke Show #64 – Hardy Out,
WWE

Emergency Glass Broken and Bucks Win!

It's another terrific edition of "The Mark Hoke Show" on KDWN 101.5 FM/720 AM as Mark Hoke and Andrew "Fish" Fain break down the week that was in pro wrestling.  The duo tackles the latest in the Jeff Hardy saga, Vince McMahon's removal as WWE CEO, the WWE injury issues and return of Brock Lesnar, the fate of Sasha Banks and Paige, the Young Bucks AEW World Tag Team title victory, getting ready for AEW's Forbidden Door PPV, Dave Hebner's passing and Kyle O'Reilly's boys taking a beating.  Thanks for listening!

View the complete archives of The Mark Hoke Show in the directory →