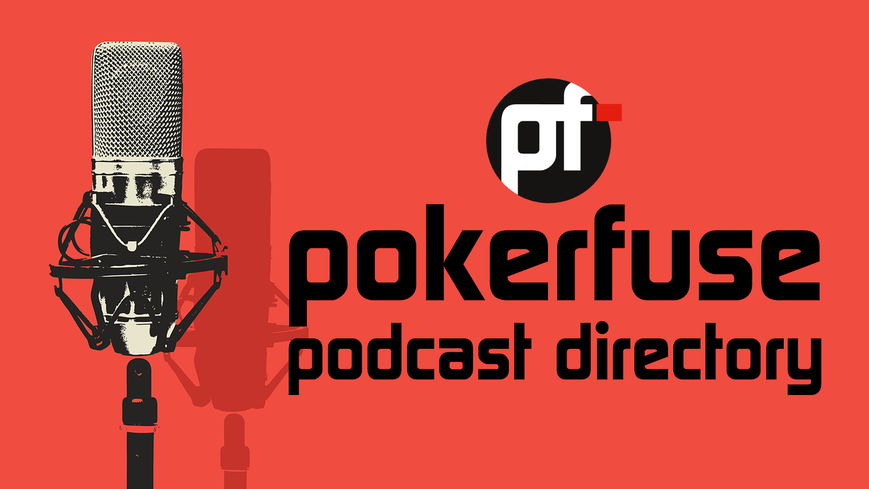 Poker Fraud Alert Radio – 08/14/2022 – Grayson the Grifter
Topic begins at the (0:20:25) mark: Former teen actor Grayson Hunter Goss accused of scamming poker player Ethan "Rampage" Yau, YouTuber Ludwig, several others…. (1:46:38): Las Vegas property manager accused in court of requiring struggling mom to sign "sex contract" before moving into the home she rented…. (2:07:35): Political betting site "PredictIt" in hot water with US government, likely to go down in February 2023…. (2:55:58): Three poker players arrested, charged in idiotic scheme to bend cards at Las Vegas table game…. (3:10:56): Mojave Desert & Las Vegas History: The frequent flooding of The Linq parking lot is intentional — and dates back over 60 years…. (3:49:10): Las Vegas man charged with defrauding bettors in $8.5 million sportsbetting handicapping scheme…. (4:00:16): Bellagio security rescues puppy trapped in hot car in garage for 2 hours, arrests owner…. (4:15:29): Gambler mugged after flashing $54k win in Florida…. (4:28:06): FBI violated warrants in order to seize contents of private safe deposit boxes in Beverly Hills…. (4:49:10): WSOP.com to allow Pennsylvania and Michigan players to join some Nevada/New Jersey tournaments in the fall.
View the complete archives of Poker Fraud Alert in the directory →
---
The Mark Hoke Show #77 – Getting The Gangs Back Together
It's a Saturday night edition of "The Mark Hoke Show" on KDWN 101.5 FM/720 AM and KDWN.com with Mark Hoke and Andrew "Fish" Fain!  Mark and Fish break down all of the pro wrestling news of the week including Vince McMahon getting into deeper trouble, more HHH callbacks, how Vince's departure affects AEW, are the US and Intercontinental championships back, AEW over-using blood in matches, CM Punk's comeback and Kenny Omega's impending return and a possible return of Bray Wyatt to WWE.  Thanks for listening!
View the complete archives of The Mark Hoke Show in the directory →
---
59 – 2022 Portfolio Review with Rick Rule
Rick Rule taps into his five decades of experience to talk about inflation, interest rates and investments. We find out about water rights and policies, the strength of the dollar, and company valuations. Rule Symposium: Natural Resource Investing https://opptravel.zohobackstage.com/T… Portfolio Rankings: https://ruleinvestmentmedia.com/ Follow us on Social Media! Twitter: https://twitter.com/stevebarton101 Contact Andy Schectman at Miles Franklin to order precious metals. Tell him you heard it on "In it to Win it" and Andy guarantees you the best price on silver and gold in the country. https://www.stevebartonmoney.com/cont…   DISCLAIMER: I am not a financial adviser, do not take this as financial advice. I only express my opinion based on my experience and your experience may be different. These videos are for educational and motivational purposes only. Investing of any kind involves risk. This is just what I am doing. AFFILIATE DISCLOSURE: Some of the links on this channel are affiliate links, meaning, at NO additional cost to you, the show may earn a commission if you click through and make a purchase and/or subscribe. However, this does not impact our opinion.
View the complete archives of Heads Up Poker Podcast in the directory →
---
Ep 403 – Chats: Ace Poker on vlog life, recording live, limping, and more!
This week Jim Reid and the panel interview Ace Poker, a popular YouTube vlogger who shares some stories about getting started in the game, growing his community, what motivates him to keep competing in poker and improving as a player, what it's like trying to record footage in various casinos and cardrooms, and they even have time to discuss some strategic elements of sizing preflop and what kinds of qualities make different hands better for limping and raising at certain tables.
Ace is active on Twitter as @acepoker444 and you can check out his YouTube channel at Ace Poker and his discord channel at Join the AcePoker's server Discord Server!
Timestamps:
00:01 Welcome & Introduction
03:41 Introduction to Ace Poker
04:20 The kind of poker Ace plays and his poker journey
07:58 Defining his own space in the poker world
09:40 Jim: Putting good people in touch with good people is a mission we should all have
11:00 How Ace studies and gets better at the game
12:38 Capitalizing on the common mistakes that players make
15:50 Some bluffy hands that Ace might choose to raise instead of limping behind
18:16 Ace recalls his story of recording videos of the game
23:01 Ace's goals and dreams within the poker world
28:10 John: Home Game updates
34:00 Rob: Book Study updates
.
View the complete archives of Rec Poker Podcast in the directory →
---
Hustler Casino Drama, Scammer Called Out & Happy Birthday, Doyle!
In the latest edition of the PokerNews Podcast, Sarah Herring returns to join Chad Holloway and Jesse Fullen in talking about all the latest in the poker industry. That includes the legend himself, Doyle Brunson, celebrating his 89th birthday. Listen to folks like Phil Hellmuth, Eli Elezra, Matt Savage, and Stefanie Ungar wish "Texas Dolly" a happy birthday. They also dive into the uproar caused by Hustler Casino canceling a $250K GTD tournament after it had already held four flights, discuss Dan Shak getting into hot water in the commodities world, and debate whether or not they could live in Bally's for a year for $100,000, a popular prop bet that was talked about on social media this week. Other stories include popular streamer Ludwig calling out the same scammer that Ethan "RampagePoker" Yau did, winners from the recently-completed 2022 Seminole Hard Rock Poker Open (SHRPO), and the new slate of online bracelets coming to WSOP.com and GGPoker.
View the complete archives of PokerNews Podcast in the directory →
---
#25 Philosophical Friday: Going Broke
Join Brad Wilson and Duncan Palamourdas as they discuss the concept of going broke playing the game.How bad is busting one's own bankroll really? Is it inevitable? And what are some practical considerations to successfully draw the line between smart and detrimental risk-taking?
View the complete archives of Chasing Poker Greatness in the directory →
---
August 12, 2022 – Bubbles in the Mail
Clayton opens up the inbox at twitter.com/claytoncomic to walk us through a few bubble hands submitted by listeners!Visit www.tournamentpokeredge.comThe Proffitt PodcastThe podcast that shows you tips & strategies to create content with confidence!Listen on: Apple Podcasts Spotify
View the complete archives of The Tournament Poker Edge Podcast in the directory →
---
CardsChat with Dr. Lara Eisenberg
On episode #94 of the CardsChat podcast, we have the pleasure of welcoming Dr. Lara Eisenberg, winner of the 2021 WSOP Ladies Event. She is an MD, with a radiology practice in Maryland, an accomplished world record-holding skydiver, and she is currently writing a chapter for Lena Evans' upcoming book Poker for Life on the impact of poker on the brain. On this episode, we'll get to know Dr. Lara a little better.
View the complete archives of Cards Chat in the directory →
---

SHRPO

, Prop Bets, and Donnie's Mom

Donnie Peters and Tim Duckworth discuss the conclusion of the SHRPO series and how it shook up the PGT leaderboard, prop bets, and more. Donnie's mom even makes joins for a brief chat in the latest PokerGO Family Pot segment.

View the complete archives of Poker Central Podcast in the directory →
---
Use These
HUD

Stats When Facing 3bets

BEFORE

Calling #403

Visit the show notes page for a transcript of today's episode: https://www.smartpokerstudy.com/pod403 The Smart HUD for PokerTracker 4  https://www.smartpokerstudy.com/SmartHUD The Poker Forge  https://www.thepokerforge.com Daily Poker Tips Podcast  https://www.smartpokerstudy.com/podcast-2/daily-poker-tips-podcast/ Books on Amazon  https://www.smartpokerstudy.com/AmazonBooks

View the complete archives of Smart Poker Study Podcast in the directory →
---
Ep 149 – The Kevin Martin Interview Episode
Welcome back! Today's episode is all about poker player, Big Brother winner, and Calgary's favorite son Kevin Rob Martin. The content creator, poker smasher, and reality show beast joined us on the podcast to talk WSOP, making content, getting crushed at high stakes, his dreams, his goals, and Phil Hellmuth's you know what. It was one of the most fun interviews we've had in a while, KMart is such a gem, enjoy!
View the complete archives of Cracking Aces in the directory →
---
The Bernard Lee Poker Show 8-9-22 with Guest Lupe Soto
Lupe Soto, one of the founders and member of The Women in Poker Hall of Fame is Bernard Lee's guest. 
View the complete archives of Bernard Lee Poker Show in the directory →
---
Ep 402- Forums: Downswings (Jacob)
This week, Jim Reid leads the panel through a discord post by Jacob Kieke about downswings and negative results. While battling it out against each other in the nightly home game, the panel discusses their own struggles when things aren't going their way at the tables, some techniques for dealing with negative outcomes, and other advice and commiseration. Come sign up for a free account at rec.poker today to see all the great comments and replies — and you can post a question of your own in our discord channel, just go to this page at https://rec.poker/community/discord/ to get the invitation code. See you there!
View the complete archives of Rec Poker Podcast in the directory →
---
#88 Tactical Tuesday: Reviewing Big Pots At $5/$10
Description: On this week's episode, Coach Brad and Jon break down two pots where Jon played for stacks at 1kNL.
View the complete archives of Chasing Poker Greatness in the directory →
---
Effective Poker Study · S5E21
You already know that solid players study poker – but do you know how to effectively study poker between sessions? In this episode, coach "w34z3l" breaks down how to actually put your study hours to use. Concepts include organization, walk-through examples of real hands & concepts, and detailed ideas on improving your own study time. Enjoy! Download the new GTO Poker Gems book: https://redchippoker.com/gto-gems-book Learning poker from scratch in 2022: https://www.splitsuit.com/learning-poker-for-new-players Join CORE and study the most comprehensive poker course ever created: https://redchippoker.com/launch-core Be sure to join our free Discord as well to post hands, ask questions, and join a community of players who love poker as much as you do: https://redchippoker.com/discord
View the complete archives of Red Chip Poker in the directory →
---
The Grid 067 ft. Yosha Iglesias — Ace-King Offsuit.
Yosha Iglesias, a poker player, chess master and coach, enters the GRID to talk about a long-awaited hand to be clicked off the GRID: Ace-King offsuit. She throws us back to the boom days of poker in France, where she found herself as a chipleader in an MTT at her college bar. In  a dramatic three-bet…
The post The Grid 067 ft. Yosha Iglesias — Ace-King Offsuit. appeared first on The Poker Grid.
View the complete archives of The Grid in the directory →
---
Poker Fraud Alert Radio – 08/07/2022 – I Guarantee It
Topic begins at (0:00:00) mark: Druff memorializes Vin Scully, who passed away this week…. (0:38:08): Hustler Casino removes $250k guarantee from tournament midway, huge controversy erupts…. (01:50:02): Armored car outside of Hustler is target of robbery, shootout…. (1:58:40): MGM Grand pays out only $1500 for $3000 guaranteed tournament…. (2:13:38): Dan Shak charged with spoofing gold market, Druff tells his own 2005 story regarding Shak and his then-wife Beth…. (2:43:20): Landon Tice embarrasses himself with cringeworthy Ignition Slots ad on Twitter…. (3:15:39): Landon Tice agrees to spend a year at Bally's/Paris for $100k…. (3:41:30): Mojave Desert & Las Vegas History: Death Valley…. (4:40:46): Fresh off cheating allegations, Bryn Kenney is an investor & ambassador for a new online poker site called "4 Poker".... (5:11:47): Vital Vegas, Druff debate on Twitter about "casino bar slowplaying" for drinks — is it unethical?.... (5:28:11): MGM Grand Las Vegas starts weird promotion to pay grinders an hourly wage, but it has some weird twists…. (5:48:34): Mask mandates again? Will this do us any good?
View the complete archives of Poker Fraud Alert in the directory →