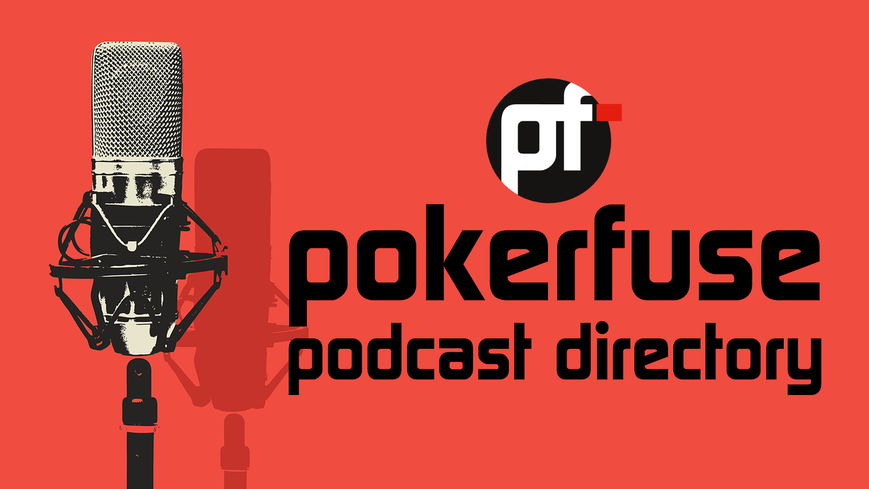 The Mark Hoke Show #101 Hour 1 – Goodbye To Jay Briscoe, Vindictive Vince McMahon &
RAW

XXX

It's Hour 1 of The Mark Hoke Show pro wrestling radio / podcast on KDWN 101.5 FM/720 AM Las Vegas and KDWN.com.  It's the best in pro wrestling news and entertainment with Mark Hoke, Andrew "Fish" Fain and Joe DeFalco!  The trio review the passing of Jay Briscoe, the reaction of the pro wrestling world and Warner Brothers/Discovery blocking his tribute from TV, Vince McMahon continuing to reshape WWE and his settling of the Rita Chatterton lawsuit and getting ready for WWE Monday Night Raw XXX.  Thanks for listening!

View the complete archives of The Mark Hoke Show in the directory →
---
The Mark Hoke Show #101 Hour 2 – Is The Rock Sunk & Royal Rumble Preview and Predictions
It's Hour 2 of The Mark Hoke Show pro wrestling radio / podcast on KDWN 101.5 FM/720 AM Las Vegas and KDWN.com.  It's the best in pro wrestling news and entertainment as Mark Hoke, Andrew "Fish" Fain and Joe DeFalco continue their discussion on WWE Monday Night Raw XXX, the rumor that The Rock is claiming he won't be in shape for the Royal Rumble and the team previews and gives their predictions for this year's Royal Rumble including Bianca Belair vs. Alexa Bliss, Roman Reigns vs. Kevin Owens, the Bray Wyatt vs. LA Knight Mountain Dew Pitch Black Match and will favorites Rhea Ripley and Cody Rhodes win the Royal Rumble matches.  Thanks for listening!
View the complete archives of The Mark Hoke Show in the directory →
---
88 – Monday Market Moves – S&P Rolling Over?
Watch this on YouTube! Real Estate Construction is falling fast, 68% of KB home buyers are backing out of contracts to build there home. The market is at an interesting inflection point, gold continues to rise. Follow us on Social Media! Twitter: https://twitter.com/stevebarton101 Precious Metals Steve Style:  https://www.stevebartonmoney.com/contact-2 Website: https://www.stevebartonmoney.com/ Email: stevebartonmoney@gmail.com DISCLAIMER: I am not a financial adviser, do not take this as financial advice. I only express my opinion based on my experience and your experience may be different. These videos are for educational and motivational purposes only. Investing of any kind involves risk. This is just what I am doing. AFFILIATE DISCLOSURE: Some of the links on this channel are affiliate links, meaning, at NO additional cost to you, the show may earn a commission if you click through and make a purchase and/or subscribe. However, this does not impact our opinion. We recommend them because they are helpful and useful, not because we are looking for the small commission.
View the complete archives of Heads Up Poker Podcast in the directory →
---
The Grid 073 ft. Matt Glassman — Jack-Three Offsuit
As we approach the PokerStars Players Championship, we welcome our Platinum Poker Hand winner, Matt Glassman. Matt kicks off the episode with a riveting reading of his award winning essay, "Jack-Three Offsuit and the Monster Ballads Poker Game." Then Jen and Matt move on to discuss what makes a great home game, how to teach game…
The post The Grid 073 ft. Matt Glassman — Jack-Three Offsuit appeared first on The Poker Grid.
View the complete archives of The Grid in the directory →
---
Cary Katz Wins 2023 PokerGO Cup; Isaac Haxton Wins $50,000 Finale
Donnie Peters and Tim Duckworth wrap up the 2023 PokerGO Cup. Isaac Haxton won the final event, but it was Cary Katz who became PokerGO Cup champion.
View the complete archives of Poker Central Podcast in the directory →
---
Joe's Free Solo
In today's episode, we resurrect the "Call the Floor" and "Hand of the Week" segments and introduce some new ones as Joe goes Free Solo.
View the complete archives of Ante Up! Pokercast in the directory →
---
January 20, 2023 – A Postle Postulation
Clayton Fletcher (@claytoncomic) shares thoughts on the recent Mike Postle sighting and the sad news concerning the Aussie Millions. Then, some strategy hands from a recent six-max PKO on ACR.Join the Tournament Poker Edge discord channel:https://t.co/JHEUIHrCrJ——Play on ACR using the promo code TPE for a 100% first-time deposit bonus up to $2,000.00 USD:  https://bit.ly/2Wvb6VbSuuuper AnimeThe Suuuper Anime Podcast is a show that looks to entertain, inspire and inform you…Listen on: Apple Podcasts Spotify
View the complete archives of The Tournament Poker Edge Podcast in the directory →
---
Episode 163 – Satellite Stress
Welcome to Episode 163! In this episode, MTT Coach Gareth James and Peak Performance Mindset Coach Dr. Tricia Cardner are back discussing all things poker strategy & mindset. In this episode, the hosts answer a question from a listener who wants some advice on how to cope with your KK getting cracked by a fishy player. Topics discussed include: A quick discussion on WSOP dates and Gareth's upcoming book release The Final Table (preorder here!)Whether or not open-jamming T7o (in a satellite) with 34bb is ever a good ideaWhy it's useful to take a range perspective instead of focusing on a singular handHow to use the Occam's razor to simplify assumptionsWant us to answer your poker question?Post it in Dr. Tricia's private Facebook group! Join here: https://www.facebook.com/groups/PokerMindsetMasteryLabOr in Gareth's private Facebook group! Join here: https://www.facebook.com/groups/pokerprofits Or Tweet us: drtriciacardner MTTpokerschool @PokerOnTheMindResourcesCheck out Gareth's program Train and Play Like the Pros that will prepare you for large MTT series (both online and live): https://www.mttpokerschool.com/ Check out Tricia's digital offerings at: https://www.peakpokermindset.com/
View the complete archives of Poker On The Mind in the directory →
---
#42 Philosophical Friday: Fancy Play Syndrome
In this week's episode of Philosophical Friday, Peter Birmingham and Duncan Palamourdas discuss the concept of Fancy Play Syndrome (FPS), i.e. the concept of applying unnecessarily complex methods in otherwise simpler problems.What are some poker examples both within the game itself but also in the realm of the so-called metagame where this applies? Why can FPSing be detrimental and how can it be mitigated? Tune in to find out!If you have any comments/questions, you can visit the online platform, Greatness Village: https://greatnessvillage.com/To learn more about the Free Nuffle promotion, visit: https://freenuffle.comCPG Cash Game Courses!Preflop Bootcamp: https://bit.ly/Preflop-BootcampFish in a Barrel: http://bit.ly/fish-in-a-barrelNeutralize Flop Leads: https://bit.ly/2OkN8Yt
View the complete archives of Chasing Poker Greatness in the directory →
---
Daniel Negreanu Wins $50,000,000!
Donnie Peters and Tim Duckworth are back with a new episode of the PokerGO Podcast. On this show, they recap the latest news from the 2023 PokerGO which includes Daniel Negreanu becoming a $50,000,000 man.
View the complete archives of Poker Central Podcast in the directory →
---
Postle Back in Poker & Guest Mori Eskandani Remembers Shares Mirage Stories
In the latest PokerNews Podcast episode of 2023, Chad Holloway and Connor Richards handle things while Jesse Fullen is in Australia. They discuss Mike Postle's sudden reappearance in the poker world after making a final table at the Million Dollar Heater at Beau Rivage in Mississippi, while also talking about the slowroll and needle that accompanied his bust out. They try to balance that story with a heart-warming one where Johnnie "Johnnie Vibes" Moreno put a bartender into the MSPT Sycuan Main Event, with the recreational player going on to finish in fourth place for $40,000! Other stories discussed include WSOP.com Players of the Year, Lon McEachern and Daniel Lowery winning WSOP Circuit gold rings, and early winners from the PokerGO Cup. Speaking of which, PokerGO's Mori Eskandani joins the show as this week's guest. The Poker Hall of Famer talks 2023 World Series of Poker (WSOP) preparations, who came close to challenging Jason Koon on High Stakes Duel III (HSD), plus when we can expect the next HSD match to take place. He also discussed new developments to this year's PokerGO Tour (PGT) and shared memories from the days when the Mirage was the hot spot for poker in Vegas. Finally, hear about the upcoming 2023 Potomac Poker Open from Jan. 25-Feb. 6 as well as the PokerStars Caribbean Adventure (PCA) and PSPC in the Bahamas!
View the complete archives of PokerNews Podcast in the directory →
---
Plug These 10 Common and Costly Leaks
ASAP

to Instantly Boost Your Results #425

More poker resources. Thanks for the support! Join the #1 Microstakes Online Poker Training Site: https://www.ThePokerForge.com Show Notes: https://www.SmartPokerStudy.com/pod425 Smart HUD for PokerTracker 4: https://www.SmartPokerStudy.com/SmartHUD  Books on Amazon: https://amzn.to/2NrKcqv  Online Poker Hand Reading Workbook: https://www.SmartPokerStudy.com/HandReadingWorkbook #poker #pokerstudy #pokerpodcast

View the complete archives of Smart Poker Study Podcast in the directory →
---
CardsChat with Arlie Shaban
On episode #111 of the CardsChat podcast, we have the pleasure of welcoming Arlie Shaban. He's a cult hero to thousands of online poker fans, who follow his streams on Twitch regularly. Having been a Twitch streamer for half a decade now, this man has written the book on how to grow a loyal audience and how to entertain the masses with his gameplay and his extrovert personality. He also completed the infamous 'Twelve Labors of Arlie' in order to win himself a Platinum Pass at the PSPC in 2019. On this episode, we get to know him a little better.
View the complete archives of Cards Chat in the directory →
---
PokerGO Cup Winners, Hellmuth On Tilt, and Handling Chops
Donnie Peters and Tim Duckworth return for a new episode of the PokerGO Podcast. On this episode, the hosts get into the latest winners from the 2023 PokerGO Cup, Phil Hellmuth blowing up, and handling chops. Leave a podcast review and you could win a prize! Leave us a review and send a screenshot of your review to podcast@pokergo.com for entry.
View the complete archives of Poker Central Podcast in the directory →
---
Ep 174 – Mike Postle Is
BACK

& 23 Year Old

WSOP

Bracelet Winner Cole Ferraro Tells His Awesome Poker Story

Welcome back! We start today's show talking about the return of Mike Postle and if the poker world needs to be tougher on cheaters (yes, yes they do!). Then we bring on special guest Cole Ferraro. Cole has an amazing poker story- at just 22 years old he won his first WSOP bracelet. He lives in Vegas full time and discovered poker during COVID and now works his butt off to be one of the best up and coming tournament players. We got his story of how he found poker, how he ended up in Vegas, and other very cool tidbits and stories. Definitely an inspiring tale of a young, hungry player you'll definitely want to root for. Enjoy!You can find every episode of this show on Apple Podcasts, Spotify or YouTube. Prime Members can listen ad-free on Amazon Music. For more, visit barstool.link/crackingaaces

View the complete archives of Cracking Aces in the directory →
---
150 – Ana Marquez – Inside the Mind of Ana
This week's guest is Ana Márquez, a professional poker player from Spain. She began playing poker during her time in college, initially playing cash games in Atlantic City. Before she joined Americas Cardroom in 2022, she was a member of Team PokerStars as well as Team 888poker. Ana has been ranked as #1 poker player in Spain and won $2 million in live tournaments. Having been successful in many tournaments, her highest cash prize to date is $445,000 by finishing third in the Partypoker Live Millions Vegas Main Event at the Aria Resort & Casino on the Las Vegas Strip. As a true professional, Ana does not only work on her technical game, but is also focused on her mindset routines to execute on the highest possible level.
View the complete archives of The Mindset Advantage Podcast in the directory →
---
Ladies Knight with Jen Shahade ft. Kalanithi "Kala" Kanapathy-Bagley LK050
Our 50th Ladies Knight guest is Kalanithi "Kala" Kanapathy-Bagley, the founder of the Discovery Chess Academy and a member of US Chess Women's committee, and popular and friendly face at our National Girls Clubs. She organizes the Ohio Chess Girls Championships and is a vocal proponent for bringing the benefits of chess to everyone. One of…
View the complete archives of Ladies Knight in the directory →
---
Poker Fraud Alert Radio – 01/16/2023 – Just What the Mister Doctor Ordered
Topic begins at (0:13:17) mark: Druff invited to Commerce party and freeroll for influencers, meets Robbi Jade Lew…. (0:48:29): Eric Persson has fellow player "Mr. Dr. Batman" from Hustler Casino Live over a joke tip jar — Batman is on with Druff to tell his story…. (2:07:23): Poker Bunny (Paulina Loeliger) is pregnant…. (2:35:34): A guy on Facebook tried to sell Druff a massive amount of MGM MLife credits for super cheap…. (3:16:52): Druffytime Theater: Druff was followed out by an angry fast food employee in 2021…. (4:39:04): Jami Lafay in another social media battle, this time against fellow Native American female player "Pokerhontas".... (5:06:16): Pro poker player Thomas Zanot wins $6.45 million Pai Gow jackpot at Flamingo, leaves monster tip…. (5:27:30): Adele is filling seats with Caesars employees in order to make her show seem successful…. (5:49:58): Major offshore sportsbook Red44 shut down by feds, 11 Americans indicted…. (6:01:08): Australian site "Marley's House of Sport" turns out to be the scam that many suspected it was…. (6:20:08): Legislators attempting to bring live poker to Hawaii, where all gambling is prohibited…. Mr. Dr. Batman co-hosts first 2.5 hours of the show, and tradershky co-hosts the last 2 hours.
View the complete archives of Poker Fraud Alert in the directory →
---
The Bernard Lee Poker Show 1-17-23 with Guest Lon McEachern
Lon McEachern is Bernard Lee's guest. 
View the complete archives of Bernard Lee Poker Show in the directory →
---
#109 Tactical Tuesday: Bluff Catching in Cash Game Poker: When Is Ace High Better Than an Overpair?
Do you want a free poker course? Click below!Our newest installment in the Tactical Tuesday free poker training series features CPG Founder and Coach Brad Wilson with co-host Jon Chai as they dive into yet another pair of online cash game poker hand breakdowns focusing this time on bluff catching spots against the all-too-common all in jam by adventurous villains. With upper range hands in both situations, should Jon ever find a fold? And what about the properties of blockers when facing large river bets?
View the complete archives of Chasing Poker Greatness in the directory →
---