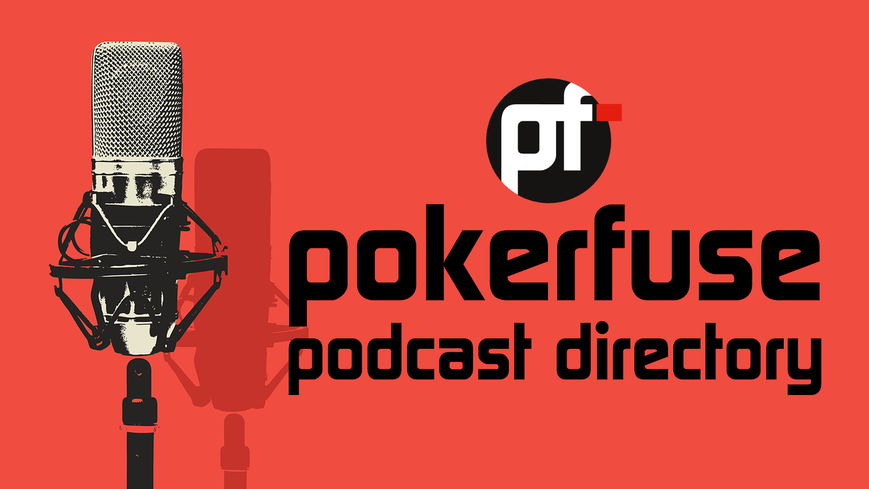 The Mark Hoke Show #103 Hour 2 – Royal Rumble Aftershocks in
WWE

& Saying Goodbye To Lanny Poffo

It's Hour 2 of The Mark Hoke Show pro wrestling radio show / podcast on KDWN 101.5 FM/720 AM.  Mark Hoke, Andrew "Fish" Fain and Joe DeFalco continue their trip around the world of pro wrestling discussing fallout from the Royal Rumble, the success of The Bloodline storyline, the quandary of Roman Reigns holding both WWE titles, the Royal Rumble win of Cody Rhodes causing booking issues, possible WrestleMania 39 matches for Austin Theory, John Cena, Ronda Rousey, Shana Baszler, Damange CTRL and others and the passing of "Leaping" Lanny Poffo.  Thanks for listening!

View the complete archives of The Mark Hoke Show in the directory →
---
The Mark Hoke Show #103 Hour 1 – Special Guest Tony Khan of All Elite Wrestling &
NXT

Vengeance Day

It's The Mark Hoke Show on KDWN 101.5 FM/720 AM Hour 1 as Mark Hoke, Andrew "Fish" Fain and Joe DeFalco bring you the best in pro wrestling news and entertainment.  This week they are joined by All Elite Wrestling President and Co-Owner Tony Khan!  Khan discusses the Jay Brisco Tribute issues, the AEW roster, what direction AEW needs to take to increase growth and ratings, the challenges the 2022 injuries caused AEW, how his management style has changed since the start of AEW, whether the Khan's are looking to purchase WWE and if the AEW Double or Nothing PPV will be returning to Las Vegas.  Plus the team reviews NXT Vengeance Day including the gruesome finger injury to Dijak and a look at this week's AEW Dynamite.

View the complete archives of The Mark Hoke Show in the directory →
---
Full
WSOP

Schedule Released!

Donnie Peters and Tim Duckworth discuss one thing and one thing only on this episode of the podcast, and that's the release of the full 2023 World Series of Poker schedule.

View the complete archives of Poker Central Podcast in the directory →
---
2023
WSOP

Schedule + Hear from Bonomo, Boston Rob & David Costabile at PSPC!

On the latest PokerNews Podcast episode of 2023, Chad Holloway and Connor Richards come to you straight from the 2023 PokerStars Players No-Limit Hold'em Championship (PSPC) in the Bahamas. First, they discuss the full schedule reveal of the 2023 World Series of Poker (WSOP) schedule, and then dive headfirst into all things PSPC and PokerStars Caribbean Adventure (PCA). That includes interviews with PCA champ Michel Dattani, Survivor all-star "Boston" Rob Mariano, Billions and Breaking Bad actor David Costabile, and Justin Bonomo, who had a big win to extend his lead atop poker's all-time money list.  They also chat about Nick Schulman replacing Gabe Kaplan on High Stakes Poker, the new Galfond Challenge between Phil Galfond and Dan "Jungleman" Cates, Perry Green's first tournament win in 35 years, and remember Julian Track and Jeff Fogel, who both, unfortunately, passed away. Listen to those stories and more on the latest episode of the PokerNews Podcast! Time Stamps Time|Topic 00:25 | Welcome to the show 00:50 | Life down at the PokerStars Caribbean Adventure (PCA) 02:16 | 2023 World Series of Poker (WSOP) schedule revealed 04:10 | Win a Main Event for life! 05:34 | Online bracelet events 06:15 | Sponsor: partypoker 07:15 | Michel Dattani wins 2023 PCA for $1,316,963 08:10 | Winner interview w/ Michel Dattani  11:53 | Justin Bonomo wins PCA $25K 8-Handed for $574K to extend all-time money lead 12:53 | Winner interview w/ Justin Bonomo  16:00 | Other big winners at the PCA 18:30 | Update on the 2023 PSPC final table 19:15 | Interview w/ Survivor star "Boston" Rob Mariano 25:00 | Should Daniel Negreanu do Survivor? 26:18 | Interview w/ Billions & Breaking Bad star David Costabile 33:50 | How did David Costabile come to be on The Office? 35:50 | Sponsor: 888poker 36:34 | Nick Schulman replaces Gabe Kaplan on High Stakes Poker 37:50 | Phil Galfond taking on Dan "Jungleman" Cates in new Galfond Challenge 39:30 | Poker legend Perry Green wins first tournament in 35 years! 40:24 | Sponsor: WPT Global 41:05 | Remembering Jeff Fogel and Julian Track 43:30 | Congrats to Connor on his Global Poker Award nomination!

View the complete archives of PokerNews Podcast in the directory →
---
Chapter 1 Ep. 3 Perry Green,
WSOP

Schedule and Camp One Step

Perry Green wins again, The WSOP's full schedule is out and Camp One Step's Registration is open.

View the complete archives of Ante Up! Pokercast in the directory →
---
February 3, 2023 – In a Sentimental Moody
Clayton Fletcher is joined by proud TPE Nation member Chris Moody. Chris, a self-described "serious amateur" is a small business owner from Charlotte, North Carolina. He's a fixture in the Killingbird Home Game and the TPE Freeroll on Twitch, as played weekly on ACR.—-Join the Tournament Poker Edge discord channel:https://t.co/JHEUIHrCrJ——Play on ACR using the promo code TPE for a 100% first-time deposit bonus up to $2,000.00 USD:  https://bit.ly/2Wvb6Vb 
View the complete archives of The Tournament Poker Edge Podcast in the directory →
---
Episode 165 – Keep Calm, It's Only a Poker Hand
Welcome to Episode 165! In this episode, MTT Coach Gareth James and Peak PerformanceMindset Coach Dr. Tricia Cardner are back discussing all things poker strategy & mindset. Inthis episode, the hosts answer a question from a listener who wants some advice on how toremain calm in big hands especially because his symptoms are so noticeable & uncomfortable.Topics discussed include:* The physiological reasons why it's likely that arousal will be heightened during big hands* How to quickly calm down using principles of physiology & psychology* Why it's useful to practice relaxation on a daily basis* How using a process cue can help you calm downWant us to answer your poker question?Post it in Dr. Tricia's private Facebook group! Join here:https://www.facebook.com/groups/PokerMindsetMasteryLabOr in Gareth's private Facebook group! Join here:https://www.facebook.com/groups/pokerprofitsOr Tweet us: drtriciacardner MTTpokerschool @PokerOnTheMindResourcesProgressive relaxation video (short version): https://youtu.be/pBbuwcFbfFACheck out Gareth's program Train and Play Like the Pros that will prepare you for large MTTseries (both online and live): https://www.mttpokerschool.com/Check out Tricia's mental game trainings at: https://www.peakpokermindset.com/
View the complete archives of Poker On The Mind in the directory →
---
CardsChat with Chris Robinson
On episode #113 of the CardsChat podcast we have the pleasure of welcoming Chris Robinson. Better known in the Cardschat community as CRStals, Chris is one of our most active forum members, as well as a moderator. He had the good fortune to win a Platinum Pass to play in the PokerStars Players Championship in the Bahamas, and on today's show we get to learn all about his Platinum Pass winner's experience, what it was like to play at the PSPC, and all about his poker life and love for the Cardschat community.
View the complete archives of Cards Chat in the directory →
---
93 – Jordan Roy-Byrne: Gold to Hit All Time High in 2023
Watch this on YouTube! Our resident gold expert Jordan Roy-Byrne from The Daily Gold comes back on to talk the precious metals. Jordan sees gold hitting another all time high like we did in 2022. We talk Gold, Silver, the Fed, Interest Rates, and the Bond Market. Jordan's Website Rick Rule's Silver Bootcamp! Follow us on Social Media! Twitter: https://twitter.com/stevebarton101 Contact Andy Schectman at Miles Franklin to order precious metals. Tell him you heard it on "In it to Win it" and Andy guarantees you the best price on silver and gold in the country. Precious Metals Steve Style: https://www.stevebartonmoney.com/contact-2 Website: https://www.stevebartonmoney.com/ Email: stevebartonmoney@gmail.com DISCLAIMER: I am not a financial adviser, do not take this as financial advice. I only express my opinion based on my experience and your experience may be different. These videos are for educational and motivational purposes only. Investing of any kind involves risk. This is just what I am doing. AFFILIATE DISCLOSURE: Some of the links on this channel are affiliate links, meaning, at NO additional cost to you, the show may earn a commission if you click through and make a purchase and/or subscribe. However, this does not impact our opinion. We recommend them because they are helpful and useful, not because we are looking for the small commission. #money #gold #silver #uranium #crypto #cryptocurrency #bitcoin #bearmarket #bullmarket #investing #supplychain #platinum #economics #makemoney #cashflow #makemoneywhileyousleep #energy #preciousmetals #silvergoldbull​ #Fed #finance #stockexchange #inflation #preciousmetals #finance #banks #financecrash #economy #money #economiccrisis #broken #credit #crisis #crash #marketing #insolvency #profit #politics #media #stockmarket #stocks #forecast #energy #debt #oil #copper #elonmusk #rental #realestate
View the complete archives of Heads Up Poker Podcast in the directory →
---
151 – Sylvain Loosli – Career of Consistent Excellence
Sylvain Loosli is a french elite poker professional who is currently living in London. He comes from Toulon (France), earned a masters degree in business studies and currently lives in London. Sylvain has been playing Poker professionally since 2011 with total live earnings of almost $ 8 Mio. In this episode we'll discuss how Sylvain got to the top and how he makes sure to stay there.
View the complete archives of The Mindset Advantage Podcast in the directory →
---
Vivian Saliba on Self Improvement, Work Ethic & Paying For College With Poker Earnings | Ep: 41
With 4 WSOP final tables under her belt already, Brazilian poker pro and streamer Vivian Saliba is a force to be reckoned with at the PLO and NLHE tables. 
The 888poker Ambassador's drive to succeed in poker was actually born out of necessity. At just 18 years old, while her family was contending with financial difficulties, a young Vivian played poker to put herself through college and pay her bills. Failure was not an option for her. 
With that kind of grounding in the game, it's no wonder she places so much value on hard work. As she sits down with Kara to talk about the drivers for her success and where she wants to go next, the two touch on topics such as making the world a better place, the benefits of constantly evolving into a better version of yourself, aging and learning all that life has to offer.
Kara and Vivian then go on to discuss a recent snowboarding trip, which included both Vivian's most terrifying moment and one of her most embarrassing!  
Check out earlier episodes of The Heart of Poker with guests such as Benny Glaser, Greg Merson, Katie Lindsay, Adam Pliska and Nadya Magnus.
View the complete archives of The Heart of Poker in the directory →
---
Review Your Quarterly Results with this Tracker #427
Get the Tracker: https://www.smartpokerstudy.com/pod427 How to Fill the Tracker: https://youtu.be/pX4EkLwaFMc More poker resources. Thanks for the support! Join the #1 Microstakes Online Poker Training Site: https://www.ThePokerForge.com Smart HUD for PokerTracker 4: https://www.SmartPokerStudy.com/SmartHUD Books on Amazon: https://amzn.to/2NrKcqv Online Poker Hand Reading Workbook: https://www.SmartPokerStudy.com/HandReadingWorkbook 
View the complete archives of Smart Poker Study Podcast in the directory →
---
Ep 176 – All The Facts About When
ONLINE

POKER

Will Be Legalized In The USA

Welcome back! Today we are joined by the expert in all things legalization of online poker, Steve Ruddock. We have a great, fascinating, and somewhat depressing convo with Steve who talks to us about the status of online poker in the US. Where we can expect legalization next, why some states can't get it done, the red tape and hoops states must jump through, whether we should be optimistic, and more. Everything you've ever wanted to know about iPoker, answered here. Enjoy!You can find every episode of this show on Apple Podcasts, Spotify or YouTube. Prime Members can listen ad-free on Amazon Music. For more, visit barstool.link/crackingaaces

View the complete archives of Cracking Aces in the directory →
---
91 – Rick Rule: 2023 Silver Bull Market
#silver #commodities #rickrule Watch this on YouTube! Prior to the Vancouver Resource Investment Conference and the Silver Investment Bootcamp, Rick Rule tells us all about the current state of the commodities market and the upcoming precious metals bull market. Rick Rule's Silver Bootcamp! Follow us on Social Media! Twitter: https://twitter.com/stevebarton101 Contact Andy Schectman at Miles Franklin to order precious metals. Tell him you heard it on "In it to Win it" and Andy guarantees you the best price on silver and gold in the country. Precious Metals Steve Style: https://www.stevebartonmoney.com/contact-2 Website: https://www.stevebartonmoney.com/ Email: stevebartonmoney@gmail.com DISCLAIMER: I am not a financial adviser, do not take this as financial advice. I only express my opinion based on my experience and your experience may be different. These videos are for educational and motivational purposes only. Investing of any kind involves risk. This is just what I am doing. AFFILIATE DISCLOSURE: Some of the links on this channel are affiliate links, meaning, at NO additional cost to you, the show may earn a commission if you click through and make a purchase and/or subscribe. However, this does not impact our opinion. We recommend them because they are helpful and useful, not because we are looking for the small commission. #money #gold #silver #uranium #crypto #cryptocurrency #bitcoin #bearmarket #bullmarket #investing #supplychain #platinum #economics #makemoney #cashflow #makemoneywhileyousleep #energy #preciousmetals #silvergoldbull​ #Fed #finance #stockexchange #inflation #preciousmetals #finance #banks #financecrash #economy #money #economiccrisis #broken #credit #crisis #crash #marketing #insolvency #profit #politics #media #stockmarket #stocks #forecast #energy #debt #oil #copper #elonmusk #rental #realestate
View the complete archives of Heads Up Poker Podcast in the directory →
---
#111 Tactical Tuesday: Then vs. Now – Poker Bluffing Strategy Revisited for 2023 (Online Poker)
Find out how to get a free poker course below! SCRIPT FLIP INCOMING: This week's show format has been turned right on its head as we finally make good on Coach Brad's previously broken promises — for which he still hasn't apologized — to revisit some old hands from yesteryear, when Jon Chai was but a wee lad trying to scratch two big blinds together and find his way in this poker world.Upon revisiting hands from all the way back in 2021 (a simpler time when Barbara Walters and Angela Lansbury were still entertaining us all), Coach Brad & Jon discover that maybe it's not how the hands were played that's important… but it was the friends we made along the way. Join us for episode 111!FREE POKER COURSE Click here to get the NURRLE poker course completely for free: https://chasingpokergreatness.com/poker-courses/#free-nurrle***...AND SCROLL DOWN TO GET THE NUFFLE COURSE FOR FREE!**
View the complete archives of Chasing Poker Greatness in the directory →
---
The Mark Hoke Show # 102 Hour 1 – 2023
WWE

Royal Rumble Review Part 1

It's Hour 1 of The Mark Hoke Show pro wrestling radio / podcast on KDWN 101.5 FM/720 AM Las Vegas and KDWN.com.  It's the best in pro wrestling news and entertainment as Mark Hoke and Andrew "Fish" Fain cover the pro wrestling news of the week.  The duo covers the WWE Royal Rumble 2023 as they discuss the Men's Royal Rumble match victory for Cody Rhodes, Gunther's ironman performance, Kofi Kingston's miss, the Logan Paul and Ricochet spot and what happens moving forward, the Mountain Dew Pitch Black Match between Bray Wyatt and LA Knight and Uncle Howdy's appearance, the RAW Women's championship match between Bianca Belair and Alexa Bliss and the Women's Royal Rumble match including Rhea Ripley's victory, the returns of Piper Niven and Chelsea Green, Michelle McCool entering and Liv Morgan and Asuka's performances.  Thanks for listening!

View the complete archives of The Mark Hoke Show in the directory →

https://mcdn.podbean.com/mf/web/nxripv/01-29-23_Mark_Hoke_Show_Hr_1a7×33.mp3
---
The Mark Hoke Show #102 Hour 2 – 2023 Royal Rumble Part 2, Hogan's Health,
RAW

XXX

& All Over AEW

It's Hour 2 of The Mark Hoke Show pro wrestling radio / podcast on KDWN 101.5 FM/720 AM Las Vegas and KDWN.com.  It's the best in pro wrestling news and entertainment as Mark Hoke, Andrew "Fish" Fain continue their discussion on the 2023 WWE Royal Rumble with reaction to The Bloodline's finish to the Royal Rumble Roman Reigns, Jimmy and Jey Uso, Solo Sikoa, Paul Heyman, Sami Zayn and Kevin Owens, reaction from WWE Monday Night RAW XXX, the health of Hulk Hogan, news from AEW including the Mark Briscoe and Jay Lethal tribute match, Tony Khan putting together the Jay Briscoe match, the return of Adam Cole plus the current state of the stockpile of top talent in wrestling and Danny Limelight's Twitter account.  Thanks for listening!

View the complete archives of The Mark Hoke Show in the directory →