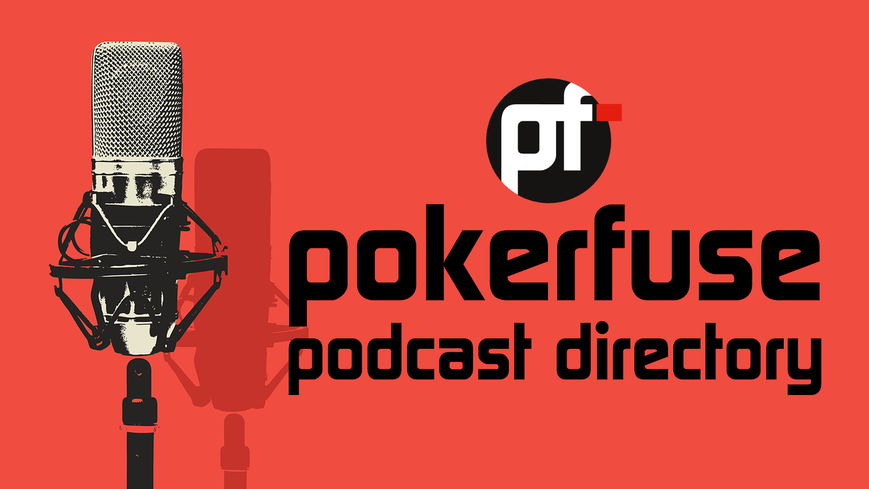 Poker Fraud Alert Radio – 05/19/2023 – Really
RIP

Doyle

Topic begins at (0:17:59) mark: Announcements – PFA Radio is now a bi-weekly show, Druff's WSOP presence this year will be erratic…. (0:29:22): Poker legend Doyle Brunson passes away…. (1:18:59): Update: Arrest made by feds in November 2022 Draftkings account thefts case — is this the same culprit which stole from Druff via BetMGM?.... (2:00:46): Disgraced poker pro and accused cheater Ali Imsirovic is now a poker coach, and is now accused of still cheating on ACR.... (2:19:33): Maurice Hawkins wins record 15th circuit ring, but is mocked on Twitter for still-outstanding debts to Randy Garcia…. (2:32:18): Viffer, Shaun Deeb battle it out on Twitter regarding 2020 allegations of owed money…. (3:07:58): Poker House Dallas latest card room to get hassled by the city…. (3:27:21): Jeremy Becker — Young phenom, short-term luckbox, or "Postle of the Wynn"?.... (3:38:53): Strategy talk: Flopped straight flush versus flopped ace high flush — could you lay this down?.... (4:02:52): University of Alabama Crimson Tide head coach Brad Bohannon fired after being linked to sportsbetting scandal involving own team…. (4:22:23): Father/son team arrested for cheating 10-25 NL game at MGM Springfield…. (4:28:36): Cyndy Violette's missing daughter Shannon found in downtown Vegas…. (4:33:31): Matt Berkey defeats Nik Airball, wins a million dollars…. (4:54:08): Alan Keating quits Hustler Casino Live due to being turned down for ownership piece…. (5:49:16): Update: Fired Barstool Sports personality Ben Mintz gets position with PokerGo…. (5:54:53): Oakland A's buy Tropicana Hotel site for planned move to Vegas…. (6:06:31): Garth Brooks at Caesars Las Vegas is making you put your phone in a box throughout the performance…. (6:18:58): Two women murder a tourist at Caesars Las Vegas hotel room…. (6:31:40): Tyrone calls in to talk about his experience playing 1-2 NL at the South Point…. (6:47:08): Disney's "Star Wars Galactic Starcruiser" is closing, and was a $2 billion ill-conceived failure…. (7:29:43): Listener question: My refrigerator has a design flaw which can't be fixed under warranty. What would Druff do?.... tradershly co-hosts.

View the complete archives of Poker Fraud Alert in the directory →
---
Chapter 1 Ep. 18 Video Podcast, & Tom McEvoy
This week is our first video podcast. It's available on YouTube. The link is below and on our linktree. I kick off the "Where Are They Now?" series with an interview with 4 time WSOP Bracelet winner, Tom McEvoy. Frank Ramsey joins me on the "How Ya Runnin'" segment to talk Play Poker Chicago POY standings and we end the show talking about table image in "Joe's One-Outer".
View the complete archives of Ante Up! Pokercast in the directory →
---
May 19, 2023 – Play the
WSOP

Tag Team Event with Me!

Clayton Fletcher (@claytoncomic) speaks with Derek "Killingbird" Tenbusch about an exciting value-add to the already highly valuable TPE Freeroll on America's Cardroom.  Then the guys look at the full summer schedule before delving into a strategy hand from a WSOP Circuit Event played in Cherokee, North Carolina.—-Join the Tournament Poker Edge discord channel:https://t.co/JHEUIHrCrJ——Play on ACR using the promo code TPE for a 100% first-time deposit bonus up to $2,000.00 USD:  https://bit.ly/2Wvb6Vb——Follow Clayton Fletcher on Twitter:  www.twitter.com/claytoncomic

View the complete archives of The Tournament Poker Edge Podcast in the directory →
---
Bluff Continuation Betting and Analyzing Flop Textures #442
Sky Matsuhashi discusses online microstakes poker cash game strategies. No Limit Hold'em. https://www.smartpokerstudy.com/pod442 https://www.smartpokerstudy.com/YouTube https://www.thepokerforge.com
View the complete archives of Smart Poker Study Podcast in the directory →
---
CardsChat with Jon Friedberg
On episode #121 of the CardsChat podcast we have the pleasure of welcoming Jon Friedberg. Jon's is a name you might not recognize, but whose primary contribution to the poker world is certainly widely known. A longtime poker player with over $1 million in career tournament earnings, and a WSOP
bracelet, Jon's biggest claim to fame is that he founded PokerAtlas, the software behind cash game traffic and tournament information at poker rooms
worldwide. On this show we'll learn all about his career in poker and get to know him a little better.
View the complete archives of Cards Chat in the directory →
---
The Grid 074 ft. Yanjaa Wintersoul — Eight-Three Offsuit
The GRID podcast returns to our regular programming by welcoming a very special guest: International Memory Grandmaster, Yanjaa Wintersoul. Yanjaa, the first woman to become a Memory World Champion, talks about how memory tricks  apply to poker, chess and trivia. The conversation is anchored by Yanjaa's first poker tournament, the 2022 World Series of Poker…
The post The Grid 074 ft. Yanjaa Wintersoul — Eight-Three Offsuit  appeared first on The Poker Grid.
View the complete archives of The Grid in the directory →
---
Ep 191 – The Wynn Daily
CHAMP

Jeremy Becker Tells Us How He Wins Every Single Day +

RIP

Doyle

Welcome back! Today we are joined by an up and coming superstar, Jeremy Becker. He's making waves in the poker world right now because he wins every daily at the Wynn (shout out 53o) and he's caught the eye of all the superstars, like Daniel Negreanu. We get JBex's full story and he shares insight into how he's dominating these dailies, and what the future holds in store for him. Plus we reflect on Doyle's life. Enjoy!You can find every episode of this show on Apple Podcasts, Spotify or YouTube. Prime Members can listen ad-free on Amazon Music. For more, visit barstool.link/crackingaaces

View the complete archives of Cracking Aces in the directory →
---
#125 Tactical Tuesday: Performing Poker Punt Postmortems with
GTO

Wizard (Thin Value Betting)

Welcome friends, enemies, and frienemies, to this week's episode of Tactical Tuesday, in which we evaluate thin value betti—… actually, no. We're just punting out here. Come and watch the carnage.But as part of any responsible poker player's session postmortem, at least we're finding out just where it all went wrong. And so we turn to GTO Wizard to evaluate just how thin is too thin, and we get a glimpse behind the simulation curtain to find alternate lines that could have saved and earned so many more big blinds.

View the complete archives of Chasing Poker Greatness in the directory →
---
The Bernard Lee Poker Show 5-16-23 with Guest Espen Jorstad
2022 WSOP Main Event Champ Espen Jorstad is Bernard Lee's guest. 
View the complete archives of Bernard Lee Poker Show in the directory →
---
Remembering Doyle "Texas Dolly" Brunson
In a special episode of the PokerNews Podcast, Chad Holloway, Jesse Fullen, and Connor Richards gather to talk about the passing of legendary poker player Doyle Brunson. They share their favorite memories of "Texas Dolly," including personal interactions and behind-the-scenes stories. They also discuss the impact he's had on the game of poker throughout his 70-year career, which included his Texas Road Gambler Days, being there for the formation of the World Series of Poker (WSOP), and winning 10 gold bracelets and a World Poker Tour (WPT) title. Additionally, Chad and Jesse relive their 2022 "Texas Road Trip" in which they visited Doyle's hometown, colleague, and other prominent locales. "There's no life like the life I've lived. You're free like a cloud floating up in the sky." — Doyle Brunson
View the complete archives of PokerNews Podcast in the directory →