2+2 PokerCast, Poker Advocacy and The Tournament Poker Edge: This Week in Poker Podcasts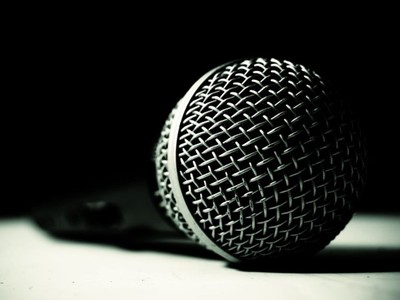 This week's episode of the 2+2 PokerCast ranks high on my list. The show is loaded from beginning to end with really good content. Sometimes I have trouble making it through some of the longer podcasts because inevitably I run into slow spots, but that wasn't the case with the PokerCast this week.
A brief recap of the Ireland trip along with an examination of the latest happenings on the Full Tilt front makes for a nice opening segment. But it's the interview with Phil "USCphildo" Collins that really shines. The guys recap a ton from last year's WSOP, touch on his relationship with Erick Lindgren and review Collins' recent win on the Heartland Poker Tour.
For those of you sweating legislation in the US, Poker Advocacy with Rich Muny has two very interesting guests: Senator and PPA Chaiman Alfonse D'Amato and poker coach and author Paul Hoppe.
D'Amato's interview was very short but he went out on a limb. Talking about federal legislation happening this year, D'Amato opined, there is a "better than 50/50 chance of getting legislation passed." He did go on to qualify his statement by saying that it may take a lame duck session of Congress to make it happen, but nonetheless it is still a pretty bold statement.
Listen to Poker Advocacy with Rich Muny →
Strategy fans have reason to be excited, as there is a new episode of The Tournament Poker Edge Podcast. Before they dive into the strategy talk, the guys celebrate their two year anniversary, remember Black Friday, and talk about how there games were in the months immediately following Black Friday.
The strategy portion of the show centers on an interesting hand played by Casey approaching the money bubble. The discussion of that single hand spans more than an hour covering the breakdown of hand ranges in depth on a street by street basis.
Listen to The Tournament Poker Edge Podcast →
Watch The Tournament Poker Edge Training Videos →
This week, the show that I wanted to listen to but didn't get a chance to is Filthy Limper. These guys aren't afraid to explore the road less traveled. They cover many different topics surrounding poker and this week was no exception as they invite an anonymous guest to talk about problem gambling. There is also a reference of "hidden gems that more poker players should be aware of" in the show description. In case I don't get an opportunity to queue this episode up, I would appreciate someone posting a summary of these gems in the comments below.
Listen to Filthy Limper Poker Radio →
That's all for this week. As usual, feel free to leave your own reviews, rip on mine, or suggest other poker podcasts for my listening pleasure.