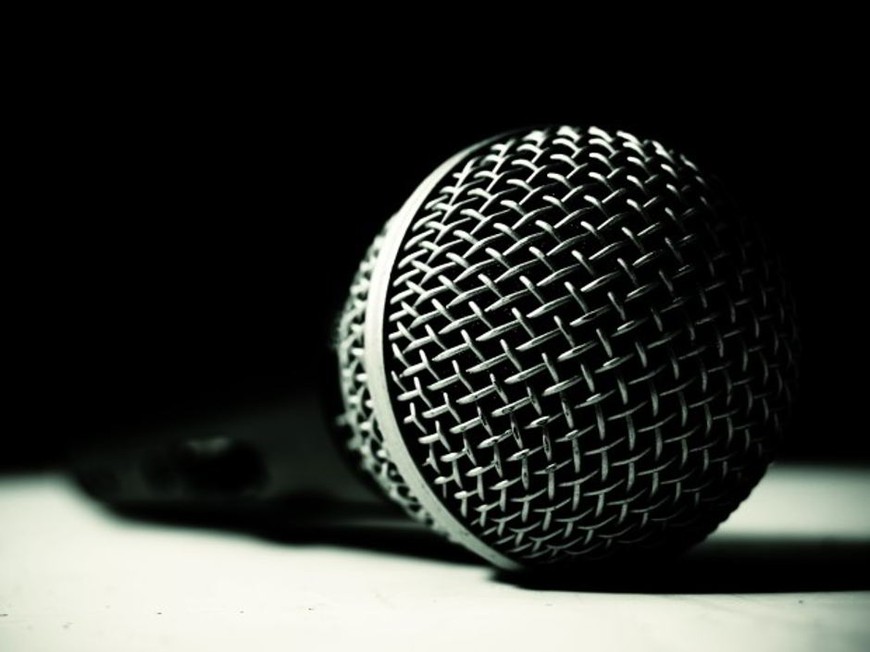 Mississippi Grind
We discuss the authenticity of the poker movie, despite never seeing it.
Listen to Ante Up! Pokercast →
---
Interview with Mike Caro
Mike A. Caro is a professional poker player, pioneer poker theorist, author of poker books, and casino executive.
Listen to The Best of OnTiltRadio Podcasts →
---
The Bernard Lee Poker Show 10-20-15 with Guest Tom Cannuli
November Niner Tom Cannuli is Bernard's guest. Tom is 6th in chips.
Listen to Bernard Lee Poker Show →
---
029 Daniel Negreanu (Part 2) – The Mindset Advantage Podcast
This is Part 2 of our interview with Daniel Negreanu, a professional poker player who has won six World Series of Poker (WSOP) bracelets and two World Poker Tour (WPT) championship titles. The independent poker ranking service Global Poker Index (GPI) has recognised Negreanu as the best poker player of the past decade.
Since his second place in the Big One For One Drop 2014 tournament, he is the biggest live tournament poker winner of all time, having accumulated over $30,600,000 in prize money. He was named the WSOP Player of the Year in 2004 and again in 2013, making him the first player in WSOP history to win the accolade more than once. He was also the 2004-05 WPT Player of the Year. He is the first player to make a final table at each of the three WSOP bracelet-awarding locations (Las Vegas, Europe, and Asia-Pacific) and the first to win a bracelet at each. In 2014, he was inducted into the Poker Hall of Fame.

Listen to The Mindset Advantage Podcast →
---
#385 – Poker Cast 385 – Olivier Busquet & Ryan Spittles
This week on the Pokercast: Terrence joins Adam and Ross on the tail end of his WSOPE trip to run through the news of the week including some poker player fight action! First off the guys touch on a comparison of today to 'Back to the Future' and induct some new IPWOF members before we jump into "In Case You Missed It". This week: The WSOP Europe is very near the end with the main event final table happening as we record, and we wrap up the final events of the series and address some animosity between Terrence and the TD.
A couple November Niners hire coaches, one being Phil Hellmuth, draft day for the GPL is announced, the Borgata tournament cheater is sentenced and more. After the break (1:04:30) Olivier Busquet joins us to talk about the high stakes MMA fight that is set to happen between himself and Terrence's buddy JC Alvarado. Olivier addresses any rumours that have been circulating and gives us the details of why he wants to do this, whether he is willing to broadcast it and where he'd like it to happen.
After Liv leaves us we bring in Ryan Spittles. If you're not from the UK you might not recognize the name, but Ryan is a poker commentator on Sky Poker and a poker pro. Ryan joins us because he is on a poker road trip of the USA and he updates us on what he's learned and how it's going so far. In the final segment this week (2:13:00) Matthew Hilger from Pokerstars joins us to talk about the 1 year anniversary of spin & go's. We've got more mail, review some more tweets from our favourite tweeter and then break down some new hands in the Rossco Report. The passwords to the invitationals are included as always!
---
Who Can Have the Nuts? (Tobias Reinkenmeier v Jonathan Duhamel)
Tobias Reinkenmeier makes a hyper elite play against the 2010 Main Event winner.
---
Postflop Poker Podcast – Episode 5 – Ace King
In our 5th episode of the Postflop Poker Podcast we look at how to play Ace King. We analyze two hands in which we completely whiff the flop. The first is directly from Ben's book and the second hand is from a listener. We also squeeze in a bonus hand from the WSOP main event between Fedor Holz and Upeshka De Silva.You can follow along with the hands below, and we welcome you to use the comments section to give us your opinion.
Listen to Postflop Poker Podcast →
---
Druff & Friends – 10/23/2015 – Ethan the Executioner
Scathing report released on Bovada's game fairness — but is it credible? Brian Hastings, Aaron Massey call out Dwyte Pilgrim for scamming. Borgata chip counterfeiter Christian Lusardi gets 5 years in prison. Horseshoe Baltimore security guard knocked out by unruly customer, caught on video. Druff analyzes the latest developments in the DraftKings controversy. MGM properties to charge for parking? Drexel co-hosts the second half of the show, defends himself against ridiculous scamming accusation. Chinamaniac also co-hosts second half of the show. "LEVEL ACCOUNT", a former car salesman, calls in to explain his views on car buying. Druff reveals a "text trolling" situation he has been dealing with. Dodgers fire Mattingly, Druff states what he wants to see changed in 2016. Druff explains how to learn how to card count in blackjack. Show is nearly 7 hours long!
---
Episode 45 – Jonathan Little – Heads Up Final Table Strategy
Jonathan Little is a legend in the poker world.  He has cashed for over $6 million playing live and over $1 million online.  He has two live cashes over $1 million, and was WPT Season IV Player of the Year.  He travels the globe playing the biggest buy in tournaments, and runs his own training site called FloatTheTurn.com  He is an author of 9 best-selling poker books, has a weekly blog and podcast, which can be found at JonathanLittlePoker.com.
Steve and Mike talk over a hand that Mike had at 5/5 NL cash, and go over a tournament hand from a listener, Aaron.  Jonathan comes on the show, and the guys talk poker, marketing, & business in the poker world today.  Steve brings two MTT final table strategy hands when he was down to 3 handed and heads up.