This Week in Poker Podcasts
The latest from the Pokerfuse Poker Podcast Directory.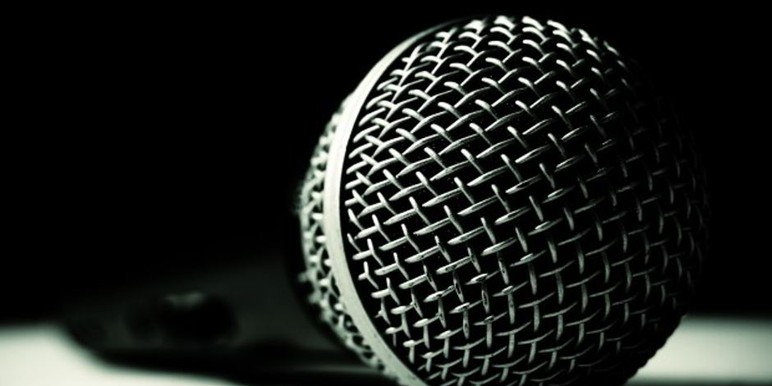 Top Pair Episode 276, December 3, 2016
Winners, We Have Winners Of J Design Uncut Sheet Of Cards Congrats To Robbie & Cardplayer Lifestyle On Your 7th Anniversary Cardplayer Lifestyle Gives Readers A Chance To Win $$$$$ Home Game Host Guest, Brian From Cleveland – Lots To Say River Of Blood – A Very Interesting Twist That Could Lead To Big Hands When To Speak Up – When To Keep Silent Didn't You See The Queen? She Was Winking At You ….
View Top Pair Poker Podcast in the directory →
---
PokerNews Podcast Episode #422:
GPL

and

MCOP

feat. Jessica Dawley

Matt and Sarah return after the holiday to talk about the end of the GPL season, wrap up the Masters Classics of Poker, and talk to Jessica Dawley.

View PokerNews Podcast in the directory →
---
Pokercast 440 – Special Guests, Hastings Retires, Wade #Raisesit & Baazov Bids
On this episode of the Pokercast: We have two unexpected guests! To begin Terrence has returned from bloodsport in Macau after getting hit in the face a bit he gives us a trip report. We've also got the answer to the riddle from last week and a few other topics before we get into the news.
This week in ICYMI: Brian Hastings retires, a writer from Pokernews is fired after writing a disparaging article about poker pros, Dwayne Wade links up with Stars and Baazov makes (or makes up) another bid to make Stars private again. Our first guest this week isn't a poker pro, he's not even in the poker industry. He's an attorney from LA named Eric Bensamochan who e-mailed the show a while ago with a recreational players view on the WSOP and Adam invited him to join us to talk about what we can do to improve the WSOP and poker for the rec player. Eric also has a story about sitting in on Jamie Golds bankruptcy case. Right after Eric we get a call from a previous caller "Hons" from Aus! Hons regales us with his biggest degenerate story from back in the day.
We answer an email about why Limit Hold'em players are the worst and get into some of the best poker tweets in 140 or less. We wrap things up with some of Ross' hands and a tale of potentially one of the largest $1/2 PLO pots ever.
View 2+2 PokerCast in the directory →
---
Poker Advocacy Nov 29 2016 show
On this week's Poker Advocacy with Rich Muny webcast, PPA TX State Director Matthew Allen and Poker in Texas Executive Director Corey Nation join Rich live to discuss the Nov. 20th Poker in Texas promotional tournament, the fight for poker in Texas, and poker activism.
View Poker Advocacy with Rich Muny in the directory →
---
Druff & Friends Show – 12/01/2016 – Let Them Drink Tea
Show update: Why has radio been so erratic lately, and what's happening with Brandon? Pokernews reporter/editorialist Martin Derbyshire quits after reaction to his article criticizing professional poker. Brian Hastings claims he is quitting poker full time, starting tea business. Caesars, Wynn properties to start charging for parking in Vegas. Closed/renamed Vegas casinos since the year 2000. New Vegas NHL team given name.
Antigua threatens to pirate US intellectual property unless paid WTO settlement by US. Former Pokerstars employee Paul Tate sentenced for role in pre-Black Friday site. DraftKings, Fan Duel agree to merge into one DFS supercompany. Why isn't Trump draining the swamp? Major League baseball to make many changes in 2017.
View Poker Fraud Alert in the directory →
---
Episode 52a: Revolution at Poker Night in America w/ Special Guest Matt Berkey
Poker Night in America at the Seminole Hardrock 25/50Tom Marchese opens to $150, Matt 3-bets to $500 with JJ, Jennifer Tilly calls in SB, Marchese calls. Tilly is effective stack with 22k.Flop (1550) 6d5h9sTilly leads 1000, Marchese folds, Matt raises to 2700, Tilly calls Turn (6950) Th Tilly leads 4000, Matt calls River (14950) Tilly Checks To watch the hand, head to https://youtu.be/ACiHwzdGcOE?t=22649
Episode 52b: Interview w/ special guest Matt Berkey
View The Just Hands Poker Podcast in the directory →
---
Should You Quit Your Job To Play Poker?
A lot of players wonder what it takes to play poker as a full-time professional. James "SplitSuit" Sweeney dedicates an entire episode to answering the question, "Should I go pro?" Doing the math and being brutally honest with your strengths and weaknesses are just the tip of the iceberg on this challenging endeavor that is not for everyone.  
View Red Chip Poker in the directory →
---
The Bernard Lee Poker Show 11-29-16 with Guest Sarah Herring
Sarah Herring from Poker News is Bernard Lee's guest. 
View Bernard Lee Poker Show in the directory →
---
Episode 194: Danny Sprung
Danny Sprung is a trader and a long-time games player. He was a serious poker player even before the boom, and he's also a world class bridge player. In this interview, we discuss how he relates poker to bridge and to trading, and how he's working to get back onto the poker scene.
View Thinking Poker in the directory →
---
11/30/2016 Poker Action Line
BIG Dave and Joe provide full coverage of the Seminole Hard Rock 'Rock n' Roll' Poker Open, including interviews with Jason Mercier, SHR Tampa's Tommy Bates, and Circuit Event winner Carlos Loving. The guys also take a look at the GPL Playoffs and preview some holiday poker events.
View Poker Action Line in the directory →
---
Ante Up NorCal Classic
Scott returns from a wildly successful Ante Up NorCal Classic at Thunder Valley Casino Resort.
View Ante Up! Pokercast in the directory →
---
Episode 190–Don't Forget About Us
Longest running poker podcast in the Upper Midwest, broadcasting since 2007. Poker talk and Poker strategy. Covering local and national poker news. Promoting local MN music.
View CPL Poker Podcast in the directory →
---
Elite Bluff (Fedor Holz v Dan Smith)