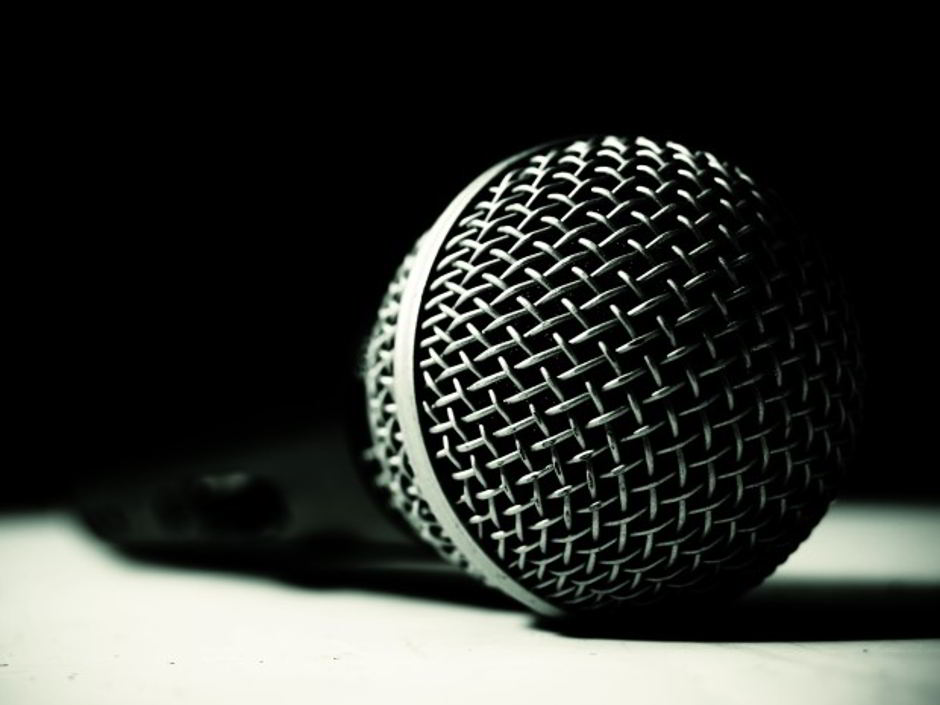 Episode 195: Getting Trumped with Matt Glassman
Political scientist and Congressional Research Service analyst Matt Glassman helped us put the 2016 Presidential Campaign into context a few weeks ago. Now that the election is over, we need him more than ever! We've got a great strategy segment, but the interview is really about trying to make sense of the current political situation in America, using frames of reference that poker players will understand. Were the polls wrong, or did Trump just run good? How might Trump govern? What do we as citizens do now? And what does this all mean for online poker?
View Thinking Poker in the directory →
---
Poker Advocacy Dec 06 2016 show
On this week's Poker Advocacy with Rich Muny webcast, longtime gaming activist Jay Todd returns to discuss the anti-poker letter from ten state attorneys general to anti-poker VP-elect Mike Pence, the current political climate and poker activism.
View Poker Advocacy with Rich Muny in the directory →
---
12/06/2016 Poker Action Line
NIck Sortal of the Miami Herald joins the guys to talk about the South Florida poker scene and 'What Makes a Poker Room Good'. BIG Dave and Joe also discuss the William Kassouf Reddit post-mortem on the WSOP and update the action of the WPT 5-Diamond Classic in Vegas.
View Poker Action Line in the directory →
---
PokerNews Podcast Episode #423:
GPL

Recap and

WPT

Five Diamond feat. Anatoly Filtatov and Caitlyn Howe

Matt and Sarah recap Season 1 of the GPL with Anatoly Filatov, and discuss the WPT Five Diamond 15-year celebration with WPT Royal Flush Crew member Caitlyn Howe.

View PokerNews Podcast in the directory →
---

GPL

wraps up, plus an

HOF

idea

The first Global Poker League finished recently and we discuss its affect. Plus, do we need a Poker Industry HOF?

View Ante Up! Pokercast in the directory →
---
Druff & Frends Show – 12/07/16 – Lost in Translation
khalwat co-hosts this sometimes outrageous episode. PFA Exclusive: Massive PayPal/ACR chargeback scam in progress. Circle gets out of bitcoin exchange business, reduces options for bitcoin gamblers. badguy23 calls in to give useful info about using bitcoin to gamble.
Mike Sexton says he lost out on $500 million by selling Party Poker stocks too early. Phil Ivey files weird response to ruling in Borgata lawsuit, and Druff translates a legal statement into pimp-speak. Victory for two men whose money was improperly seized in Iowa "civil forfeiture" traffic spot. Live poker "vloggers" told to stop filming at the table. Donald Trump supposedly blocks Doyle Brunson on Twitter.
Caesars to give "rewards" for visiting multiple properties in first quarter of 2017. The electoral college: Should it exist? That Hanson Kid calls in and points out the ongoing Cate Hall/Mike Dentale Twitter drama. Using credit cards to get free and upgraded hotel rooms in 2017.
View Poker Fraud Alert in the directory →
---
Pokercast 441 –
GPL

Finals, Trump Blocks Doyle, Mailbag &

RIO

Coach Ryan Laplante

This week on the Pokercast: Ryan "Protential" Laplante is the newest Run It Once coach and joins us off of a tournament win to talk about the strategy for re entry tournaments. To kick things off Terrence schools us on password protection from his sick house and we get into the news.

This week: 10 US Attorney Generals petition to hurt online gaming, Trump blocks Doyle Brunson on twitter, The GPL Finals and a new poker tour in… China! Ryan Laplante then joins us from Vegas after a long day grinding at the Bellagio to talk about his latest tournament win, and the benefits and drawbacks of re entry tournaments.

We have a bunch of mail this week including some strat questions, bacon scented dryer sheets, a new riddle and more. We also get into the best of poker twitter in "140 or less" before we wrap things up.

View 2+2 PokerCast in the directory →
---
Postflop Poker Podcast – Episode 25 – 2 Overcards/Paired Board
Splash! Mutiny! Tune in for more of Turner & Hayles, as the skipperless duo deliver one of the most ridiculous shows in PPP history. These two are showing signs of getting out of control with no-one steering the ship…but is unshackling them a good thing? Decide for yourself…Love the Show?Help support us by writing a review of this podcast on iTunes. The more reviews we get, the more listeners we get, and that means we can keep delivering you fresh new strategy every few weeks!

View Postflop Poker Podcast in the directory →
---
Online Hand Reading Q&A
Hand reading is consistently the most frequently requested topic for our podcast. In this episode, James "SplitSuit" Sweeney answers five questions submitted by Red Chippers on the subject of hand reading. He covers hand reading LAGs and loose passives, and how to study hand reading skills off-table to develop profitable intuition at the tables.
View Red Chip Poker in the directory →
---
The Bernard Lee Poker Show 12-06-16 with Guest Qui Nguyen
The 2016 WSOP Main Event Champion, Qui Nguyen, is Bernard Lee's guest. 
View Bernard Lee Poker Show in the directory →
---
103 – Folding, for better or worse…
This week, Mike and I are discussing a few strategy hands, based around the theme of folding. I am also bringing you a few thinking exercises about equity and how to use programs to learn more about the game. Make sure you tune in next week as well when we will discuss a couple of hands from our listeners!