This Week in Poker Podcasts
The latest from the Pokerfuse Poker Podcast Directory.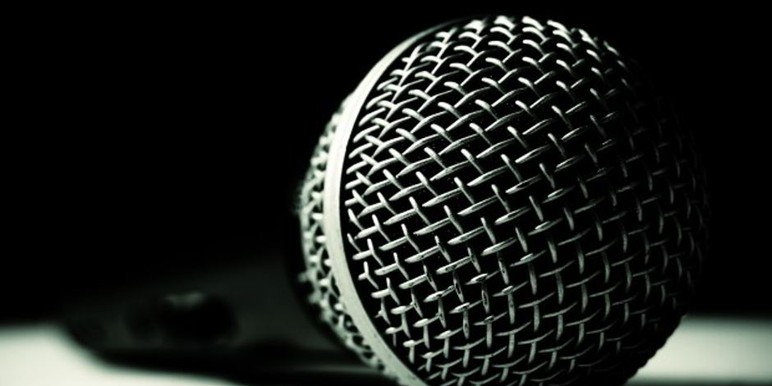 PTP14 – The Airing of Grievances
Feats of strength are impossible to perform over the internet, but Alex, Andrew and guest Kat Arnsby indulge in the other great Festivus tradition, the airing of grievances. The list of things the trio have to complain about includes the changes PokerStars has announced for 2017, Marty Derbyshire and his firing from PokerNews, President-Elect Trump, and being put in a gross turn spot with bottom set on a wet board.
View PartTime Poker Podcast in the directory →
---
Episode 198: Chase Bianchi
Chase Bianchi's career as a professional poker player came in fits and starts, as we went back and forth between playing for a living and working as a dealer and supervisor. That all changed when he won a bracelet in a $1000 No-Limit Hold'Em WSOP event and suddenly found himself bankrolled for some big games! In this interview, we talk about the arc of Chase's career, his decision to move to Maryland, and the role that faith plays in his life. Chase sticks around for a special strategy segment featuring a 10/25 NLHE hand in which Andrew was also involved!
View Thinking Poker in the directory →
---
Druff & Friends Show – 12/23/2016 – First Place Loser
khalwat co-hosts. Aruba Poker Players Championship stiffs top 7 players out of hundreds of thousands of dollars. WSOP announces partial details for 2017 event. Two Indian tribes fail in their attempt to run rogue gambling sites. Update on PayPal ACR chargeback scam. Ivey ordered to pay $10.1 million in Borgata case. Poker Central to stop "broadcasting" content. PPA seems to have been mostly defunded in 2016. Two Vegas hookers have fight on strip, video taken. Details of 2017 Total Rewards Seven Stars program acquired by Druff. Details of Caesars promo to visit all properties released. California man spends $1 million playing video game after embezzling from employer. Calls from 442x, Larry Laffer, Mumbles, SysOp, and traderusky.
View Poker Fraud Alert in the directory →
---
Phil Ivey and Daniel Negreanu Play an Insane Pot
The name says it all. These guys know each other really well, and it shows.
View Hand of the Week in the directory →
---
PokerNews Podcast Episode #425: Happy Holidays
Matt and Sarah get together for the last podcast of the year before celebrating the New Year.
Happy Holidays!
View PokerNews Podcast in the directory →
---

WSOP

dates

The World Series of Poker released the dates of its 2017 schedule, plus we debate about an article that names the four best poker scenes in movie history.

View Ante Up! Pokercast in the directory →
---
Pokercast 443 – Ivey's Decision, Michael Gracz &
RIO

Coach Zach Freeman

On this episode of the Pokercast: A truly international episode, the first time the gang has all been in separate countries! We chat about our holidays and then review some of your posts in the Questions/Comments thread of the Pokercast forum. This week in the news: Ivey is ordered to pay back over $10M to the Borgata, Will Kassouf is back talking his way into awkward situations, Matt Savage posts about an interesting rules conundrum, High Stakes Database releases all player information and more. Continuing along the thread of Degen Stories, Adam's buddy and WSOP bracelet winner Michael Gracz joins us with some stories of his own.

After Mike, we've got some 140 or less, and then we chat with Zachary Freeman of Run It Once. Zach was the first exclusively live poker coach for RIO and we get him on the line from LA to chat about where to play which games in the LA scene, Profiling players and playing GTO against randoms. Zach has some great insight into approaching new games as well. We also get into some more of your great mail before we wrap things up. Happy Holidays from the Pokercast!

View 2+2 PokerCast in the directory →
---
12/21/2016 Poker Action Line
Bernard Lee, Poker Media personality, joins BIG Dave for the holiday season to talk about his Full House Charity Program, which gives Christmas gifts to needy families in the Boston area. They also discuss his radio program, the Bernard Lee Poker Show, which will celebrate its' 10th year with some exciting promotions and guests.
View Poker Action Line in the directory →
---
Episode 55b: Mental Game w/ Special Guest Dr. Tricia Cardner
View The Just Hands Poker Podcast in the directory →
---
Has 3-Betting Killed Poker?
James "SplitSuit" Sweeney and Doug Hull answer the question, "Has 3-Betting Ruined Poker?" on this episode of the Red Chip Poker podcast. You don't need to listen long before you hear that the answer is "no." The "why" is much more interesting. The pair plumb the depths of fear felt by so many amateur and unstudied poker players, and discuss how it can be exploited.
View Red Chip Poker in the directory →
---
The Bernard Lee Poker Show 12-20-16 with Guest James Romero
2016 WPT Five Diamond World Champ James Romero is Bernard Lee's guest. 
View Bernard Lee Poker Show in the directory →
---
Can Charlie Talk His Way Out Of This One??
There's a new table talker in town, and his name is Charlie Carrel. In this major EPT hand, Charlie tries to out talk a rich amateur. Use this link to sign up for Nitrogen Sports Poker Room for access to…Read more ›