This Week in Poker Podcasts
The latest from the Pokerfuse Poker Podcast Directory.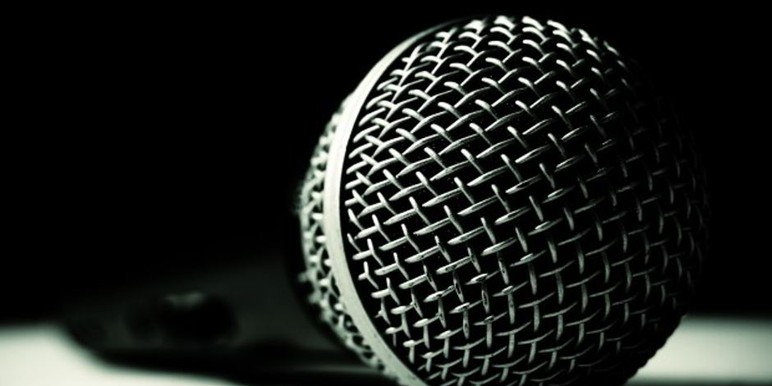 Midstakes Living #24 – Ian Simpson
On this episode of Midstakes Living we are joined by professional poker player, and winner of the 2013 PaddyPower Irish Open, Ian Simpson. We talk to him about how a teacher becomes a professional poker player, transitioning from live poker to online and his upcoming poker plans.
View Midstakes Living in the directory →
---

PPC

troubles

The PPC Tour is facing some trouble after allegedly not paying players correctly in Aruba.

View Ante Up! Pokercast in the directory →
---
Pokercast 444 – Biggest Winners/Losers of 2016, Matthew Weiner &
RIO

Coach Jeremy Menard

On this episode of the Pokercast: The gang is back together after the holidays and we've got a ton of stuff to catch you up on! First off Terrence and Ross had Christmas in the heat while Adams was in the snow, we recap our holidays as well as talk about Terrence being called out on twitter to fight and Adam's weight loss bet.

We are joined first today by Matthew Weiner, Matthew is a former poker pro who picked up that he was able to make money at the game while deployed in Afghanistan. He now runs a successful online business and a new partner of the Pokercast, VapeWild! We talk to him about stories of high stakes games that happened in a war zone and the transition from poker to business. In the news, this week we've got the biggest winners and losers online in 2016, Fedor Holz does NOT win the player of the year title, PPC Poker Tour robs a tournament purse and more.

Our second guest of the day is Jeremy Menard, Jeremy is a tournament pro and coach at Run It Once, he joins us to talk about how tournament players have gotten tougher and how they are doing so, and some in depth strategies on stepping up your tournament skills, including reviewing your play. Adam includes a classic Degen Story from years ago plus we've also got some epic 140 or less, voicemails and e-mails to answer!

View 2+2 PokerCast in the directory →
---
Poker Advocacy Jan 03 2017 show
On this week's Poker Advocacy with Rich Muny webcast, Rich discusses the anti-poker letter from ten state attorneys general to anti-poker VP-elect Mike Pence, the current political climate and poker activism.
View Poker Advocacy with Rich Muny in the directory →
---
01/04/2017 Poker Action Line
BIG Dave and Joe take a quick look at the heavy January poker schedule, then launch into an in-depth discussion about the scandal surrounding the PPC Poker Tour and the accusations of failing to pay final table players from Aruba.
View Poker Action Line in the directory →
---
PokerNews Podcast Episode #426: Top 10 Stories of 2016
Matt and Sarah are back for the first podcast of 2017, and they look back at PokerNews' Top 10 Stories for 2016.
View PokerNews Podcast in the directory →
---
Druff & Friends Show – 01/07/2017 – Casino Camoflage
khalwat and later traderusky co-host. Big storm prevents Druff from making Tahoe trip. Update regarding 888.com prizepool theft story. Lawsuit filed regarding Aruba PPC scandal. Raymer proposes new staking arrangement for 2017, and the chat uncovers a secret about his wife.
Timex starts new bet-on-players site called Pokershares. Kevin Hart plays $100k high roller event at PCA. Winning Poker Network switches to weighted "contributed rake" model. German man seeks to create clothing to defeat facial recognition cameras in casinos. Bitcoin surges, then crashes. Philippine President Rodrigo Duterte announces end of online gambling in his country. Chuck Kidd attempting to restart alleged scam sites again. Four black kids kidnap, beat white disabled kid. Who else is to blame? "Customer satisfaction" surveys are not always what they're cracked up to be.
View Poker Fraud Alert in the directory →
---
Most Popular Poker Study Topics of 2016
The most popular poker strategy topics of 2016 are dissected with James "SplitSuit" Sweeney and host Zac Shaw in our first episode of the new year. Get a bead on where poker strategy is going in 2017 by reviewing last year's successful strategies. The top-trafficked content of the year covered fixing poker leaks, playing more hands, hand reading and moving up. We riff on the strategic nuance to each aspect.
View Red Chip Poker in the directory →
---
Episode 198.5: Patrick Leonard (Partial)
Patrick Leonard (pads1161 on PokerStars, plenopads on Twitter) is one of the most respected MTT players in the world and one of the head coaches at bitB staking. It's too bad we lost some of the audio from our interview with him! Hopefully you'll still enjoy what we have.
View Thinking Poker in the directory →
---
Sammy Farha vs. Hollywood Royalty
The Vegas legend squares off against Oliver Hudson (Kate Hudson's brother) in the first hand of the 2005 WSOP Main Event.
View Hand of the Week in the directory →
---
Ask Alex Episode 118 "New Year, Same Show!"
BIG HAPPY NEW YEAR TO ALL. MAY ALL YOUR ONEOUTERS BE IN YOUR FAVOUR! This is Episode 118  of "Ask Alex" on the Oneouter.com podcast.