This Week in Poker Podcasts
The latest from the Pokerfuse Poker Podcast Directory.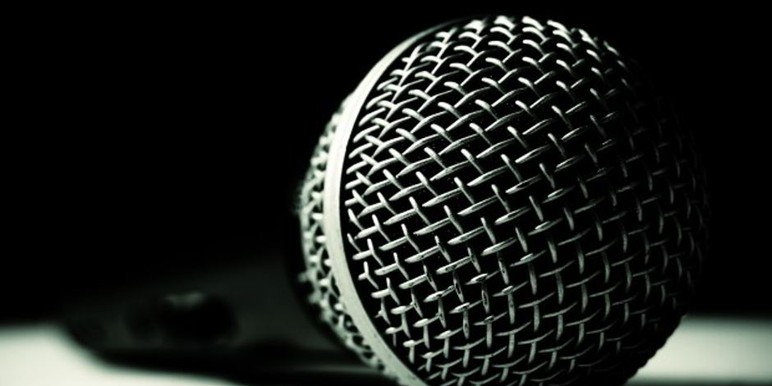 Episode 199: Tim Bishop
Tim Bishop came to poker via the unconventional route of Motocross. We talk about how he got started in racing, why he got out, and how he's dreaming of getting back in. Of course we also talk about his life as a professional, how his background in racing helps him, and what he still struggles with. Plus we've got a combination ethics/strategy question about accepting a freeroll in order to help another player chase a high hand jackpot!
View Thinking Poker in the directory →
---
PokerNews Podcast Episode #427: 2017 PokerStars Championship Bahamas feat. Kevin Hart and Jake Cody
Sarah is down in the Bahamas, and links up with Matt to discuss the 2017 PokerStars Championship Bahamas. Sarah also talks with comedy superstar Kevin Hart and Jake Cody.
View PokerNews Podcast in the directory →
---
Top Pair Episode 278, January 14, 2017
Multi-Life, You're Out But Not Totally Out Robbie Gets A Glimpse Behind The Curtain At The SLPMG Charity Begins Home, Robbie's Ambitious Plans For 2017, On & Away From The Table Guest Interview, Clare Fitzgerald Copy Editor & Author Casino City Women Only Home Game Group – Great Idea!! Rollin Along At A Mixed Game Tournament
View Top Pair Poker Podcast in the directory →
---
PTP15 – Timex Time
Two guests showed up for this longer-than-usual episode of the PartTimePoker Podcast: Short stack specialist and rookie PTP writer Lorin Yelle, and renowned staring expert Mike "Timex" McDonald. The focus for the episode was originally meant to be the latest Man vs. Machine poker contest, but although that topic does get covered, the bulk of the episode is a long and fascinating conversation with Mike, covering a wide range of topics related to his new business Pokershares. For the strategy segment, Lorin discusses his history with short-stacking, and offers the hosts some pointers.
View PartTime Poker Podcast in the directory →
---
Druff & Friends Show – 01/13/2017 – Brandi You're a Fine Girl
khalwat co-hosts. PFA Exclusive: Did female blogger Brandi Blakley scam and/or trick people on Ray Davis' "Real Grinders" site? We interview Ray Davis, Steve Fox, and Allen Kessler to get to the bottom of this! 2 plus 2 forums hacked, info offered for sale. New Attorney General nominee may be anti online poker. Australia online poker becomes illegal. Listener "The Shrink" reviews poker vlogs. Discussion about Donald Trump and his first press conference. How much should blackjack dealers be tipped? TMMLK co-hosts the last few hours of the show. Calls from Larry Laffer, thesidedish, and others.
.
View Poker Fraud Alert in the directory →
---
Human vs. Computer Part II
Artificial intelligence is catching up in the poker world, beating pros at no-limit hold'em now. Plus, how to you approach playing against new players in a home game?
View Ante Up! Pokercast in the directory →
---
Pokercast 445 –
PSC

Bahamas, Degen Stories, Jaime Staples &

RIO

Coach Dylan Linde

On this episode of the Pokercast: Adam jetted down to the Bahamas for the Pokerstars Championship event with his new gig, and joins us from the Atlantis! Terrence is also about to be on the way to a poker tour stop and we chat about that before we jump into the news. This week: Mike Mcdonald launches a new poker staking site with a twist, Dan Smith raises $1.7M for charity, the legality of online poker in Australia is threatened, a new Brains vs AI heads up poker challenge is happening and more.

Our first guest this week is Jaime Staples, Jaime pops in and joins Adam amidst a deep run in the main event in the Bahamas and chats about that as well as how twitch poker has been evolving. After Jaime we have a Degen Story with the one and only JC Alvarado. Our Run It Once guest coach this week is Dylan Linde who joins us to give us some pointers on plugging leaks in your game. We've also got 140 or less, Ross Report hands and more of your mail in the mailbag!

View 2+2 PokerCast in the directory →
---
01/11/2017 Poker Action Line
BIG Dave and Joe talk about the incoming Trump Administration and the prospects of online poker in 2017 under a new cabinet. The guys also discuss the number of international events getting underway in January and local opportunities in South Florida. Finally, the state's compact with the Seminoles is coming closer to reality and will have a big effect on gambling in the state.
View Poker Action Line in the directory →
---
3 Plays Poker Pros Use to Beat You
What moves are pro poker players using to beat you? James "SplitSuit" Sweeney joins us to discuss three of eight moves he's assembled into a new 'Professional Poker Plays' free email course, available at redchippoker.com/plays. Classic poker pro moves like bombing over limpers and attacking raisers are only profitable if one understands the strategies behind them, and that's what this podcast delves into.
View Red Chip Poker in the directory →
---
Postflop Poker Podcast – Episode 27 – Paired Board / No overcards
Join us for the final skipperless episode as the duo prepare for a future under the command of a new Captain, Merv. This episode features a hand in which Mike takes great pleasure in taking some of Ben's chips in a classic pre-podcast homegame hand. There's also analysis from a famous live hand, as well as a cash hand.
View Postflop Poker Podcast in the directory →
---
The Bernard Lee Poker Show 01-10-17 with Guest Sarah Herring
Sarah Herring of Poker News joins Bernard Lee for a review of 2016. 
View Bernard Lee Poker Show in the directory →
---

108 – Fritz Barnes: Bar / Pub Poker
Today we are having the fantastic Fritz Barnes! Fritz is a bar poker player who has recently been on a very profitable run. He tells me about the poker scene in bars, how he is learning to play better together with his wife and about his poker website.