This Week in Poker Podcasts
The latest from the Pokerfuse Poker Podcast Directory.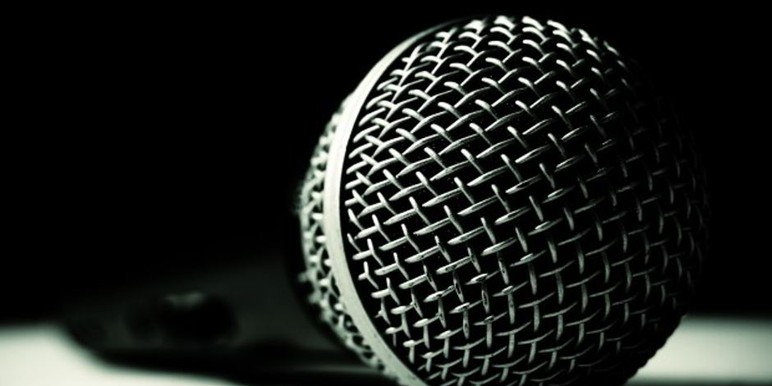 ---
Midstakes Living #25 – Mike "Timex" McDonald
On this episode of Midstakes Living podcast we are joined by Mike "Timex" McDonald and his business partner Veron Lammers to discuss their new project PokerShares, where anyone can buy pieces of any poker player in any poker tournament.
View Midstakes Living in the directory →
---
PokerNews Podcast Episode #428: Bahamas Recap and Heads-Up Grudge Matches feat. Kara Scott
Matt and Sarah recap the PokerStars Championship Bahamas, then talk with Kara Scott about the upcoming 888Live event at King's Casino, most notably the heads-up grudge match between Stacy Matuson and William Kassouf.
View PokerNews Podcast in the directory →
---
01/18/2017 Poker Action Line
BIG Dave and Joe take a look at the latest tournament action including the PokerStars Championship Bahamas and the "Pros vs Computer" rematch going on in Pittsburgh. The guys also promote Will "The Thrill" Faillas upcoming charity tournament benefiting the Ronald McDonald House in NYC.
View Poker Action Line in the directory →
---
Poker Advocacy Jan 173 2017 show
On this week's Poker Advocacy with Rich Muny webcast, PPA Executive Director John Pappas and I discuss Attorney General nominee Jeff Sessions' statements on online poker, the state of the poker fight at the state and federal levels, and poker activism.
View Poker Advocacy with Rich Muny in the directory →
---
Introducing Flop Falcon
Doug Hull is a true poker polymath: co-founder of this site, coach, author, grinder of $1/$2 NL… and now, poker software developer. His new app Flop Falcon gives a more information-dense view of poker's most important street, and gives players new insight into how ranges hit or miss any given flop. In this episode, we talk about how the software works, and how it can be applied to build a strategic edge.
View Red Chip Poker in the directory →
---
The Bernard Lee Poker Show 01-17-17 with Guest Christian Harder
Christian Harder, the 2017 Poker Stars Bahamas Champion is Bernard Lee's guest. 
View Bernard Lee Poker Show in the directory →
---

Druff & Friends Show – 01/18//2017 – It's a Hard Rock Life
Interview with Marc Klang, who claims John Racener and others welched on $500k worth of blackjack winnings. Druff makes contact with Brandi from RealGrinders controversy, update to last week's story. Tampa Bay Downs now part of PPC lawsuit. Tom McEvoy selling WSOP Main Event Bracelet from 1983 — is he broke? Another heads-up grudge match — this time William Kassouf versus Stacy Matuson.
Antigua reiterates threat to pirate US music/software/movies in order to collect WTO gambling-related judgment. PFA listener gives perspective on Pokerstars Bahamas PCA. Borgata chip counterfeiter Christian Lusardi wasn't really released. End of Caesars bankruptcy situation seems near. Druff tells story of an assistant manager who went off on him at a casino restaurant. khalwat, traderusky, and Scott from the East Coast co-host.
View Poker Fraud Alert in the directory →
---
Restock recap
Our Restock the Shelves event, by early estimates, was a big success. Also, Chris has stories from Gambit's home game.
View Ante Up! Pokercast in the directory →
---
109 – PokerStars Live MTTs & Satelites
I am coming to you from China, where I had the interesting experience of playing poker with people whose language I couldn't speak. I am trying a new idea not only for this podcast but for improving as well, and that is taking voicemail notes during my poker sessions. I have recorded three while I was playing here and I'm discussing them in the podcast.
View Heads Up Poker Podcast in the directory →
---
53. Hands from The Corner with Karl
The much awaited return of the Carrot Poker podcast is here. Pete and his Moderator Karl kick off the new season with a detailed review of both a 3-bet and a 4-bet pot posted on the Carrot Corner group.