This Week in Poker Podcasts
The latest from the Pokerfuse Poker Podcast Directory.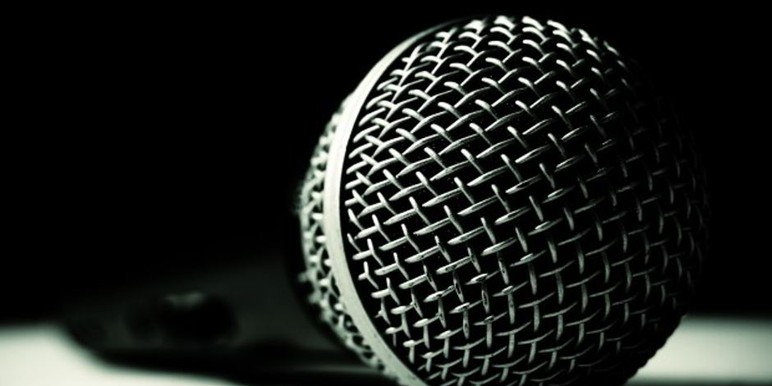 Poker Advocacy Jan 24 2017 show
On this week's Poker Advocacy with Rich Muny webcast, Campaign for Liberty Senior Vice President Norman Singleton, who was also former Rep. Ron Paul's longtime legislative director, returned to the webcast to discuss Campaign for Liberty, Las Vegas Sands CEO's Sheldon Adelson's lobbying for an online poker ban, and poker activism.
View Poker Advocacy with Rich Muny in the directory →
---
Episode 199.5: Mississippi Grinding
Matt Sienkiewicz, a professor at Boston College and Episode 103 guest, co-hosts with Nate. They compare the poker movie MISSISSIPPI GRIND with Nate's recent trip to Biloxi. They also discuss a strategy hand and some colorful opponents from Nate's victory in a preliminary event from the Million Dollar Heater. Matt's new book, which you'll hear a bit about, is The Other Air Force.
View Thinking Poker in the directory →
---
#446 – Pokercast 446 – Story Time with Remko Rinkema, Aussie Millions, Brains vs A.I. & Mailbag
This week on the Pokercast: Terrence is at the Aussie Millions and Adam is back from the Bahamas and we're suited up and ready to bring you another jam packed episode. Firstly, Terrence narrowly avoided a brutal random act of violence upon arriving to Melbourne, we talk about his close call before we get on the line with Remko.
Remko Rinkema is our guest this week… you should recognize him from just about every form of poker media across various different outlets, but now he has found a home at Poker Central! Remko chats with us about his new gig and we play Match Game. Since Remko is a veteran of the industry at this point we naturally get a few of his favourite Degen Stories from over the years at the World Series.
In the news this week: A wild story from NVG, a poker player not paid after running up a huge win in a private game turned blackjack game. Brains vs AI update (spoiler: not looking great for us brains), Gus Hansen returns to the online poker tables yet again and more. We've got 140 or less and some amazing emails including one from potentially our first Winter Olympic skeleton competitor/listener, and Ross has made a comeback to the felt. We review some interesting live hands in the Rossco Report to cap it off.
View 2+2 PokerCast in the directory →
---
Postflop Poker Podcast – Episode 28 – High Card – 2 Overcards
Australian Captain Harvey is aboard the ship as a new triumvirate is formed. Tune in to find out whether he's able to tame the 2 authors, who did not make it easy for "Big Merv" with an early cry of "sack the captain". There's discussion over the future of poker in Australia, 3 hands of stratchat and just a smithering of cricket (that's an insect, yes, Mike).
View Postflop Poker Podcast in the directory →
---
Turning
HUD

Stats Into Real Ranges

This episode is specific and nerdy. Online players listen up. In this episode, James "SplitSuit" Sweeney will teach you how to make optimal decisions vs. isolation raises from opponents by turning their HUD stats into a range. Online players should not miss his tips on which stats to focus on, and how to build an accurate range from them.

View Red Chip Poker in the directory →
---
The Bernard Lee Poker Show 01-24-17 with Guest Richard Seymour
Three time Super Bowl Champion Richard Seymour chats with Bernard Lee about his life after football playing poker! 
View Bernard Lee Poker Show in the directory →
---
Top Pair Episode 279, January 28, 2017
What Was In That Drink? Sober Up With Coffee? I Prefer Pizza Expecting A Child? Good Reason For A Poker Game A Calling Station, How To Identify & Profit From One A Nit At Your Table, Don't Call The Exterminator! Out Of "One Outers" – Help Us Replenish The Cupboard!!!
View Top Pair Poker Podcast in the directory →
---
PokerNews Podcast Episode #429: Together Again feat. Jason Koon
Matt and Sarah are together! They discuss the recent poker news, including the upcoming American Poker Awards, and Sarah talks with PokerStars Bahamas High Roller winner Jason Koon.
View PokerNews Podcast in the directory →
---

WSOP

,

APA

and Doyle

The World Series of Poker has some unique events on this year's schedule, the American Poker Association has new categories and Doyle gets into another HOF.

View Ante Up! Pokercast in the directory →
---
01/25/2017 Poker Action Line
BIG Dave and Joe talk about the release of the WSOP complete schedule, which will introduce 8 new events. The guys also discuss the Borgata Winter Open, wrap up the Lucky Hearts Open, and talk about the match-up of poker pros versus the Carnegie Mellon poker bot as it nears a shocking conclusion.
View Poker Action Line in the directory →
---
Druff & Friends Show – 01/24/2017 – Man, I Feel Like a Woman
traderusky co-hosts, and Brandon makes a surprise return to radio in the middle of the show. Info provided on Brandon's upcoming solo show. Druff does battle with Russian hackers. Major update on Marc Klang / John Racener $500k scam story. Might the durrrr challenge with Daniel Cates continue in 2017? Dan Bilzerian multi-accounts, shoots off on ACR. Article on Maryland Live! player Chad Power appears in Washington Post, backlash occurs on 2+2.
Las Vegas Raiders likely to become reality. Druff debuts his voice-changing software, and prank calls a few strip clubs with a female voice. New York to legalize state-level online poker? Druff talks about how AT&T is attempting to steal an iPhone 6 from him. Women's march protests Trump. End of Net Neutrality soon? Should teams with losing records be allowed in the postseason? Calls from Scott from East Coast and "The Eskimo".
View Poker Fraud Alert in the directory →
---
54. Ask The Coach Season 2 with Ben
Pete takes a series of questions from his student Ben on his own journey through the stakes and what the aspiring player should expect these days in trying to graduate through the limits.
View Carrot Poker in the directory →
---
110 – PokerStars Live MTTs and Satellites Part 2
I am coming to you from Hong Kong, where I've spent Chinese New Year with my wife. I am also bringing you a few more hands that I played here and a voice note recorded during one of the tournaments.