This Week in Poker Podcasts
The latest from the Pokerfuse Poker Podcast Directory.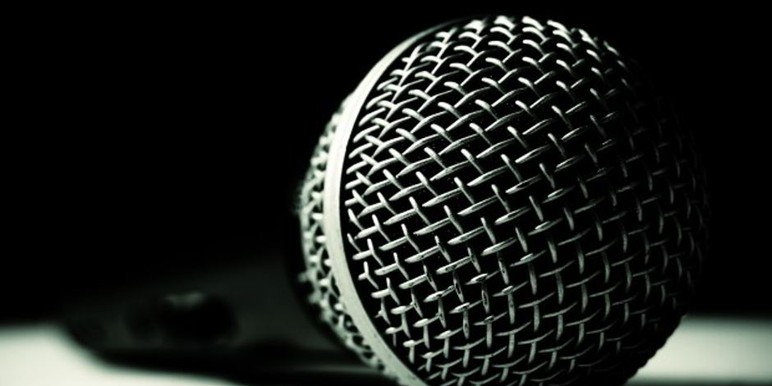 Midstakes Living #26 – David Kilmartin Lappin
On this episode of the Midstakes Living podcast we are joined by Irish poker pro, now living in Malta, David Kilmartin Lappin. We discuss his history in poker, the importance of surrounding yourself with poker peers, poker staking and much more.
View Midstakes Living in the directory →
---
#448 – Pokercast 448 – Brandon Shack-Harris,
RIO

Coach Leo "Isildroon" Nordin & 2017

WSOP

Schedule

On this episode of the Pokercast: Multiple WSOP bracelet winner Brandon Shack Harris joins us for an extended interview about high stakes cash, blogging, match game and more! To start, Terrence met a listener in thailand! Also info on T's upcoming fight, a correction from last week and something positive about high stakes poker. In the news this week: 2017 WSOP Schedule, The Super High Roller Bowl sells out in hours, A huge call at a WPT, Pokerstars rolls out "Seat Me" and more.

Our first guest is Run It Once coach Leo "Isildroon" Nordin. Leo is a high stakes PLO sicko and joins us early in the morning from Sweden to talk online & live strategy and whether or not old ladies will fold. We then talk with Brandon Shack harris about the aforementioned topics as well as the downfalls of becoming friends with the players in your game, a sort of degen story and what he's been writing. We end the show with a dive into the mailbag where we've got some tournament strategy, another degen story and more!

View 2+2 PokerCast in the directory →
---
Poker Advocacy Feb 07 2017 show
On this week's Poker Advocacy with Rich Muny webcast, PPA Director of Membership and PokerPAC Bryan Spadaro and I will discuss Bryan's work with PPA, the state of the poker fight at the state and federal levels, and poker activism.
View Poker Advocacy with Rich Muny in the directory →
---
055 Kristy Arnett on Risk Taking and Finding Your Vision
Kristy Arnett first made a name for herself in the poker world by reporting on the game. She started playing poker in university, and in 2006 made the move to Las Vegas to work for Card Player. After accomplishing everything she wanted in the poker journalism world, she made the switch to full-time player. She used the added freedom this gave her to focus on self-development. That has led her to become an Emotional Intelligence Coach and to start the "WTF Am I Doing With My Life" podcast.
In This Episode You'll Learn: The simple tweak that got 200% more study participants to exercise at least once a week. The reason that Kristy gave up a comfortable job as a poker reporter to play the game full-time. How Kristy uses poker to become a better person. How to decide if a risk is essential to take or if you should avoid it at all costs. How having a vision can help ensure that you are never just drifting through life. Why it's important to be a decent human being to your fellow poker players.
View The Mindset Advantage Podcast in the directory →
---
How I Made $12K at $1/$2 in 300 Hours
What does $12,000 at $1/$2 look like? Red Chip Poker co-founder, coach, author and software developer Doug Hull has seen it come to fruition in just 300 hours. He shares his story, starting with moving to Vegas and dealing with non-poker financial challenges. He searched for and found his dream poker room at the Mirage, where he was one of the most over-prepared, over-skilled and over-rolled competitor. This is the story of profiting in top percentile of $1/$2 players. 
View Red Chip Poker in the directory →
---
Episode 201: Kyle Loman
Kyle Loman plays $1/$3 no-limit for a living, but it hasn't always been that way. Years ago, he was grinding high-stakes with a six-figure bankroll. In this revealing interview, he talks about shot-taking, staking, bad loans, and coming to terms with his new life as a small stakes grinder.
View Thinking Poker in the directory →
---
Druff & Friend Show – 02/08/2017 – MELTDOWN
khalwat and tradershky co-host. Druff disappointed in layout of WSOP 2017 schedule. Nevada to lower gambling age to 18? Borgata wants Ivey to post $10.3 million bond prior to appeal of court case. Bodog to expand to Central and South America, which should help Ignition games. Nolan Dalla MELTDOWN after losing only $1600 bet on Superbowl. Stacy Matuson beats William Kassouf in "grudge" heads up match. New York demands proof that DFS sites are liquid, after FantasyAces scandal.
Kelowna, BC casino dealer arrested for collusion with player. Phil Hellmuth writing autobiography. Au Revoir! France kicks non-French players off of Pokerstars.FR. Druff gives advice to avoid being scammed by hookers and strippers, and badguy23 calls in with his take. The heartache of booking a Caesars offer which is "unavailable", and what to do about it. PA Lawmaker calls Trump a "shit faced gibbon" over civil forfeiture matter. When is it okay to get someone fired from their job?
View Poker Fraud Alert in the directory →
---
112 – Carlos Welch, no longer "Home free"
After settling down in a good place to live with good internet connection, we are welcoming back Carlos Welch to the podcast. This episode is full of strategy discussions, having fantastic insights from the master himself. Elliot Roe asks, "What roadblocks are holding you back from playing your best poker?" Elliot's "Mindset Coaching" can help you quickly eliminate your barriers and maximize your potential. A coach, an author, and a speaker, Elliot offers his mindset coaching to poker players at all levels.
View Heads Up Poker Podcast in the directory →
---
Random poker thoughts
Scott returns from Ireland, our Restock the Shelves number was 88K-plus and we discuss what the gambling age should be.
View Ante Up! Pokercast in the directory →
---
Top Pair Episode 280, February 11, 2017
Mix Up The Games, Mix Up The Structure – Keep'm Guessing Robbie's "Midas Touch" Poker Night – He Left With All The Dough Interview With Remko Rinkema From Poker Central Remko's Story Of His Poker Beginnings @ A Home Game Poker Needs More Characters, Like The Good Old Days 8 Card Omaha – Re-draws Galore
View Top Pair Poker Podcast in the directory →
---
PokerNews Podcast Episode #431: Winterhalter is Coming
Kelly Winterhalter joins the podcast while Sarah is on holiday to talk about her recent appearance on Poker Night in America and her poker career to date.
View PokerNews Podcast in the directory →
---
The Bernard Lee Poker Show 02-07-17 with Guest Phil Hellmuth
Bernard Lee shares his chat with Phil Hellmuth prior to Phil winning his 14th WSOP Bracelet back in 2014.