This Week in Poker Podcasts
The latest from the Pokerfuse Poker Podcast Directory.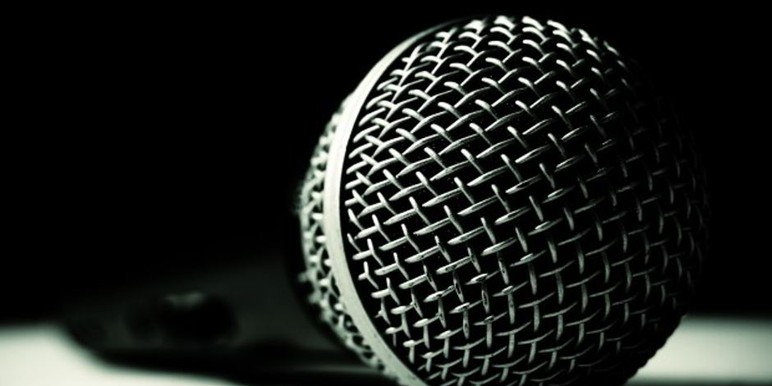 Flop Fireworks: When Both Players Hit
People don't enter the card room to make successful c-bets. They come to win stacks. And that happens when there are flop fireworks — both players hit with strong hands and go to war. This week, Doug Hull discusses how he developed and used Flop Falcon to analyze these spots to find an extra edge.
View Red Chip Poker in the directory →
---
Episode 203: The No-Longer-Homeless Poker Player
Carlos Welch is no longer homeless! At least for the moment, he's living with Alexander Fitzgerald in Bullhead City, AZ, and Andrew is paying him a visit! We catch on Andrew's travels, Carlos' new digs, and strategy! Timestamps 0:30 = hello 23:05 = strat Strategy $2/$5 Hero ($700) opens to $20 UTG with AKo. Four callers, both blinds fold. Flop ($105) AQ9r. Hero bets $55, Villain raises to $175, rest fold, Hero?
View Thinking Poker in the directory →
---
Druff & Friends Show – 02/15/17 – Bad Medicine
Brandon Cantu called out as deadbeat in Twitter war with Jason Mercier, Shaun Deeb. Druff tells story of bookie who stiffed him in 2016. First female ever wins WPT Major Open event. Bodog claims to have sold poker operations. WSOP and IRS in disagreement regarding taxation of foreign players. UK player Neil Strike alleged to have scammed over 100 players in bogus loans. Nevada poker rooms rake surprisingly massive amount from games in 2016. FantasyDraft somewhat makes good on balances in FantasyAces scam. NY gambling ring bust unearths celebrity client names. Best blackjack games in Vegas revealed, including almost all common limits. Where can you deposit cash into someone else's bank account? PFA user claims he was cheated on localbitcoins trading site.
View Poker Fraud Alert in the directory →
---
Poker Advocacy Feb 07 2017 show
On this week's Poker Advocacy with Rich Muny webcast, poker activist Stephen Brogan and Rich discussed the state of the poker fight at the state and federal levels, and poker activism.
View Poker Advocacy with Rich Muny in the directory →
---
The Great Daniel Negreanu on Overpairs vs Accidental Limps and More – Episode 63
Welcome to the Just Hands Podcast where we break down a hand of low-stakes, live NLHE cash each week. This week we welcome guest Daniel Negreanu for a special hand and an interview.
View The Just Hands Poker Podcast in the directory →
---
Postflop Poker Podcast – Episode 29 – High Card – 1 or 0 overcards
Captain Harvey hands out his first Merv Medal, as the new triumvirate discuss the weakest of all flops. As usual, they traverse plenty of terrain, from phallic snow sculptures to the UK venues for the infamous "Battyman Challenge". 3 hands are discussed, including a live hand between Raul Mestre and Vicky Coren and Merv lays down plans for a special Episode 30 next month.
View Postflop Poker Podcast in the directory →
---
The Bernard Lee Poker Show 02-14-17 with Guest Josh Reichard
Bernard chats with 6 time WSOP Circuit winner Josh Reichard.
View Bernard Lee Poker Show in the directory →
---
113 – Be careful when you call
This week, Mike joins me to discuss not only strategy hands, but also about players who don't pay attention at the table and what to do when you get ripped off. My wife has been robbed by a hotel employee in Europe and Mike and I were discussing how to deal with such a situation and how to get the problem solved. I got an email from my dealer friend, Ray, with a difficult position of a player who did not pay attention at the table, calling an all-in by accident. Poker discussion starts at 28:20      Elliot Roe asks, "What roadblocks are holding you back from playing your best poker?"
View Heads Up Poker Podcast in the directory →
---
PokerNews Podcast Episode #432: One-on-One with Tony Dunst
Matthew Parvis wraps up the historic WPT event at the Playground Poker Club and is joined by Tony Dunst where the two discuss the current poker landscape, the ups and downs of staking and more.
View PokerNews Podcast in the directory →
---
Ask Scott 5 questions
Like we did with Chris in October, we ask Scott five questions to get to know him better.