This Week in Poker Podcasts
The latest from the Pokerfuse Poker Podcast Directory.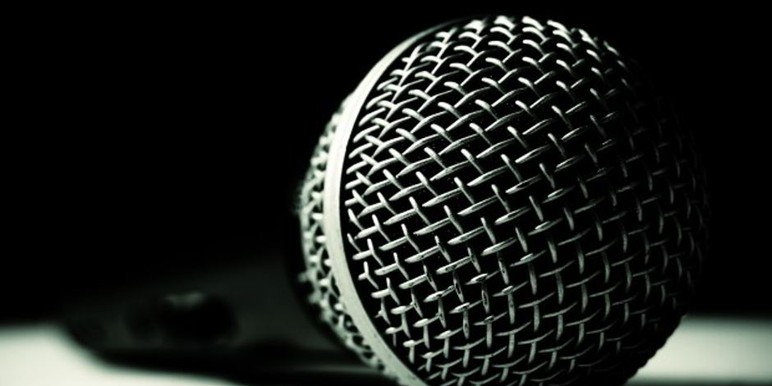 Poker Advocacy Feb 28 2017 show
On this week's Poker Advocacy with Rich Muny webcast, PPA PA State Director Judah Rosenstein will return to the program for a discussion on the latest on the push for poker in Pennsylvania, poker activism and Sheldon Adelson's efforts to ban our game.
View Poker Advocacy with Rich Muny in the directory →
---
Staking 101
Luke Haward joins us for a discussion all about staking in poker. When a player is staked, their buy-ins are provided by a backer, often for a 50/50 split of profits, or some other agreed-upon revenue share. In return, the player who is staked offloads the risk of losing, gets access to a big bankroll, plus they get coaching and oversight that brings out the best in their game. Staking has steadily grown in popularity and Haward is here to break it down.
View Red Chip Poker in the directory →
---
Episode 204: Angela Bassa
Angela Bassa is the director of data science at iRobot and an occasional poker player with more than a passing interest in Libratus and its implications for artificial intelligence. In this interview, we talk about poker's intersections with data science and artificial intelligence, as well as what's going through a data scientist's mind when she sits down for beer and poker with friends. Strategy this week comes to us from Nate's recent play in a Foxwoods $1K! Links Coaching Carlos Tournament Poker Edge NYC Live Event with Just Hands Poker
View Thinking Poker in the directory →
---
PokerNews Podcast Episode #434: Aspiring Professional Snowboarder Dan O'Brien
Sarah Herring and Matthew Parvis are reunited and are joined by Dan O'Brien this week. The group discussed the American Poker Awards, O'Brien's thoughts on traveling the poker circuit and much more, abstaining from alcohol and much more.
View PokerNews Podcast in the directory →
---

PAIPS

anyone?

Chris tries like hell to play in PAIPS and can't make it happen, but he re-learns about the tough road of play-money poker.

View Ante Up! Pokercast in the directory →
---
Druff & Friends Show – 03/01/17 – And Then What Happened?
khalwat & traderusky co-host. Jason Mercier responds to Fernando Rosas regarding OFC cheating allegations against Fernando. Natasha Mercier defends GPI awarding "Female Poker Player of the Year" after Cate Hall bashes her own award. Limon returns to Twitter, appears on PFA in contentious interview.
Christian Lusardi, Borgata chip counterfeiter, had weird "fake gun" incident there in 2010. FantasyAces admitted it stole player funds. Druff gives update on his medical fraud situation. Dan Bilzerian and Bill Perkins have account closed on ACR for multi-accounting. Hard Rock closes poker room in Las Vegas, one of 29 to close in last several years. Average daily room rate in Vegas reaches all time high. Understand what you're playing in Vegas before you play it. Brief analysis of Trump's speech.
View Poker Fraud Alert in the directory →
---
#450 – Pokercast 450 – Bill Perkins &
RIO

Coach Chris Kruk

On this episode of the Pokercast: We are joined by renaissance man and king of high stakes prop bets Mr. Bill Perkins! To start we chat and get into a couple of forum posts before getting into ICYMI. This week: Phil Ivey's case is going to UK supreme court, a Betonline skin caught cheating at blackjack, Absolute Poker founder returns to USA, American Poker Award winners and more.

We are then joined Bill Perkins for a long form interview where we get into a whole ton of topics. From trading to streaming to high stakes private games and prop bet stories, a challenge is offered to Adam as well. After Bill, Chris Kruk of Run It Once returns to the show for a strategy segment with some hand analysis and tips on river play. To cap it all off we get into the mail in which we answer questions about Terrence's response to the Keegan interview, the EV of a political bet, some insight into an amazing call and more!

View 2+2 PokerCast in the directory →
---
Poker Brilliance w/ Special Guest Vanessa Selbst – Episode 65
View The Just Hands Poker Podcast in the directory →
---
The Bernard Lee Poker Show 02-28-17 with Guest Ema Zajmovic
Ema Zajmovic just became the first woman ever to win an Open WPT Main Event at Playground Poker Club in Montreal. She chats with Bernard Lee about her win!
View Bernard Lee Poker Show in the directory →
---
114 – To Squeeze, or Not To Squeeze