This Week in Poker Podcasts
The latest from the Pokerfuse Poker Podcast Directory.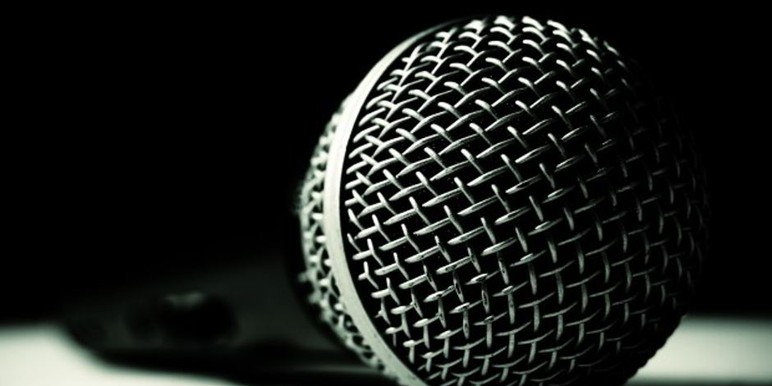 The Bernard Lee Poker Show with Guests Ben Erwin & Alex Dreyfus
Bernard Lee chats with Ben Erwin, Director of Poker Operations at Thunder Valley Casino and Alex Dreyfus, CEO of Global Poker Index. 
View Bernard Lee Poker Show in the directory →
---
#451 – Pokercast 451 – Jean Robert Bellande,
ICYMI

& Trash Talkin'

This week on the Pokercast: Fan favourite Jean Robert Bellande returns to the Pokercast to update us on what's been going on in his crazy life! First off, we're all back under one roof for the show as Terrence has returned to the great white north for his next bout. We chat about tips to recover from jet lag and Adam updates us on his weight loss then get into the news.

In ICYMI: David Baazov sells off $100M of Amaya stock, stars offers "All Stara" promotion, another high stakes guru plans to "retire" and more. JRB then joins us to tell us about how he went to the oscars and an oscars bet he had with Phil Ivey. He also updates us on the Super High Roller Bowl and more tidbits from the Vegas high stakes world. After JRB we open up the Mailbag to answer your voicemails and e-mails about building a bankroll and a degen story. We review a couple hands in the Ross report and then we end the show with some good old fashioned trash talking as we grant Terrence's opponent Keegan his wish to come back on the show to defend himself after the rebuttal from T the week before!

View 2+2 PokerCast in the directory →
---
PokerNews Podcast Episode #435: Tristan Wade gets Cre8ive
Matthew Parvis and Sarah Herring discuss PokerNews being named the official live reporting provider for the WSOP, insane live poker heaters and are joined by poker professional Tristan Wade.
View PokerNews Podcast in the directory →
---
Poker Advocacy Mar 07 2017 show
On this week's Poker Advocacy with Rich Muny webcast, PPA Member Relations and Social Media Manager Dave McGoldrick returns to the program for a discussion on today's poker hearing in Pennsylvania, tomorrow's hearing in Michigan, and poker activism.
View Poker Advocacy with Rich Muny in the directory →
---
Postflop Poker Podcast – Episode 30 ft Shurane Vijayaram
Weeks ago Shurane Vijayaram took down the Aussie Millions for a cool 1.6m AUD. In a very special Episode 30, Shurane takes us through his remarkable poker journey from a $130 satellite to the spectacular and much discussed final hand of the tournament. Extremely likeable, refreshingly open, humble, flawed, yet brilliant, Shurane offers raw insights into playing big events. The stratchat consists of 2 final table hands that will blow your mind.
View Postflop Poker Podcast in the directory →
---
How I Became Super-Aggressive
Aggressive poker is winning poker. In this episode, join coach & co-founder James "SplitSuit" Sweeney and host Zac Shaw as they discuss how they integrated more and more aggression into their games, with profitable results. SplitSuit shares his personal story as an online player grinding his way up the stakes, while Shaw relates his past year studying aggression to build a bigger win rate at Live $1/$2 NL. If you're looking to win bigger by understanding 3-betting, barreling, bluffing and more, this is a must-listen.
View Red Chip Poker in the directory →
---
Episode 205: Ronnie Bardah
Ronnie Bardah has been a poker pro since before "The Boom", and though he's perhaps most famous for his five consecutive cashes in the WSOP Main Event, he's a Fixed Limit Hold 'Em player first and foremost. He shares his story growing up in and around casinos, experiencing the early days of no-limit hold 'em at Foxwoods, getting shut out of big private games in Florida, and eventually moving to Las Vegas to play Limit Hold 'Em at Bellagio.
View Thinking Poker in the directory →
---
Top Pair Episode 282, March 11, 2017
Great Interview With ESPN's Norman Chad – "Inconceivable"! Norman Paid His 1st Wife's Law School Tuition From Home Game Winnings and How The ESPN / WSOP Production Happens – A Look Behind The Curtain The Case For NON Hold'em Games @ Home & On The Broadcast (Not Gonna Happen) Syllabus For The Norman Chad School Of Poker – Subjects Not In Your Ordinary Curriculum
View Top Pair Poker Podcast in the directory →
---
Druff & Friends Show – 03/09/17 – The Tree of Life
khalwat, Drexel, and traderusky co-host. khalwat picking up the pieces after a tree busted through his house the day before. Raymond Davis publicly accuses Robert Mizrachi of being a racist.
Fernando Rosas, Jaclynn Moskow release a video rebutting cheating allegations. It appears Tom Dwan might owe over $1 million to Haralabos Voulgaris. WSOP stake scammer Eric Conti convicted of child molestation. Doug Polk gets cease and desist from Game Show Network for videos containing High Stakes Poker clips. Pokerstars to start cash games for winning players only. Abbreviated show (still over 3 hours) due to Druff's scheduling issues this week.
View Poker Fraud Alert in the directory →
---
Poker cruise to Cuba?
It looks like Ante Up Poker Cruises may be sailing to Cuba from Tampa on Aug. 26. Please stay tuned for details!
View Ante Up! Pokercast in the directory →
---
116 – Playing the Turn
This week I am bringing you a new feature to the podcast, a YouTube video with the playthrough and commentary of the strategy hand in this episode. If you're more of a visual learner, make sure you check it out, otherwise you can listen as usual.  
View Heads Up Poker Podcast in the directory →
---
Coaching Poker, Coaching Life w/ Special Guest Daryl Jace – Episode 66b