This Week in Poker Podcasts
The latest from the Pokerfuse Poker Podcast Directory.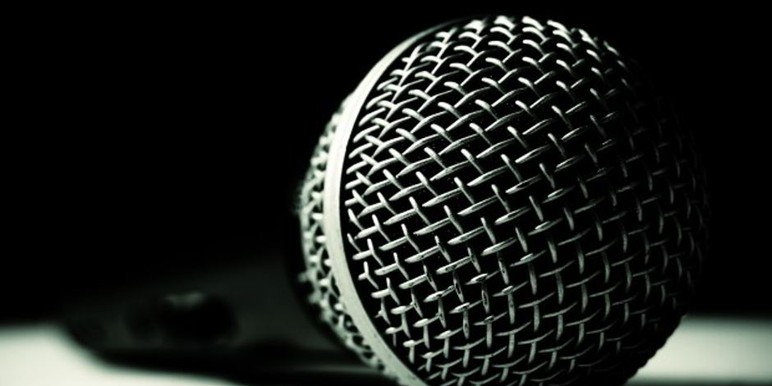 057 Rob Tinnion On Building Foundations For
MTT

Success

In This Week's Episode: Big news this week!  Dr. Tricia Cardner has decided to focus on other pursuits and will no longer be co-hosting the show. We'd like to thank Dr. Cardner for her contribution to the show and for her dedication to helping poker players improve their mindset. Taking over co-hosting duties is none other than Adrienne "Talonchick" Rowsome. Adrienne is a member of PokerStar's Team Pro Online and runs one of the top Twitch.tv streams in the poker directory. Her experience in poker and work as an Occupational Therapist gives her a unique perspective, and we are excited to have her on-board. You can watch Adrienne play on Twitch Every Monday, Friday and Saturday.

In this week's episode, we are joined once again by 2x Sunday Million winner Rob Tinnion. Rob runs Pocarr.com, one of the largest backing stables for online MTTs, and the training site Max-Value.com. Since his last appearance on the show, he has placed 2nd in a 1k SCOOP for $314k and released his long-awaited course MTT Foundations.  In This Episode You'll Learn: What Rob's optimal schedule looks like and how it's allowed him to get more done while having more free time. How to structure your study, so you improve faster with less work. Why Rob thinks he sucks at poker, and how that mindset has made him successful. Why winning a lot of money early in your career is the worst thing that can happen to you. How to build the foundations of an MTT game that will allow you to be successful for as long as the game is profitable.

View The Mindset Advantage Podcast in the directory →
---
Druff & Friends Show – 03/22/17 – Grudge Night In America
Analysis of Cate Hall / Mike Dentale heads up grudge match & associated drama. Daniel Negreanu goes after Doug Polk on latest "Rant" video. Australia fully bans online gambling. Weird CPAC survey shows conservatives hate attempt to make online gambling illegal. Kevmath to return as WSOP Czar. Druff takes questions in the chat room, including talk about bitcoin, the future of online poker, and other matters. khalwat and traderusky co-host.
View Poker Fraud Alert in the directory →
---
#453 – Pokercast 453 – Double dose of Alan Boston, Phil Sabbah &
RIO

Coach Sam Greenwood

This week on the Pokercast: Back by popular demand, this week you get a double dose of Alan Boston as well as two more great guests. To begin we review Terrence's fight as well as Adam's weight loss plus Adam and Terrence will represent humanity in a Brains vs AI challenge of their own. In the news this week: Online poker soon to be banned in Australia, the WPT throws a wrench into the Royal Flush Girls, plus #mikeandcateplushate was completed this weekend and Cate Hall was the victor, T and Adam review the poker world's reaction to the grudge match.

Our first guest is Phil Sabbah of the Playground Poker Club in Montreal. Phil joins us to give us a preview of the largest guaranteed live tournament in Canadian history, the Party Poker Millionaire with a $5M Guarantee! Then remaining on the same tournament topic, a guy with a better shot of winning that tournament than you or I, Sam Greenwood of Run It Once joins us to talk about the life of a live MTT pro including the pros and cons of swapping pieces and selling/buying action.

After a break we are joined by Alan Boston once again to talk about the lines for the Sweet 16 of the NCAA Tournament, his pick(s) for this round of play and obviously many other topics. We answer some of your mail as well before we wrap up the show.

View 2+2 PokerCast in the directory →
---
Poker Advocacy Mar 21 2017 show
On this week's Poker Advocacy with Rich Muny webcast, poker pro Jamie Kerstetter joined Rich for a discussion on poker and poker activism
View Poker Advocacy with Rich Muny in the directory →
---
Poker Entrepreneurship w/ Special Guest Andrew Neeme – Episode 68b
View The Just Hands Poker Podcast in the directory →
---
The Bernard Lee Poker Show 03-21-17 with Guest Sam Panzica
2017 WPT Shooting Star Champ Sam Panzica is Bernard Lee's guest. 
View Bernard Lee Poker Show in the directory →
---
How Poker Room Promotions Affect Strategy
Poker room promotions like bad beat jackpots, high hand bonuses, and time-based free-rolls bring locals and tourists alike in to fill seats and generate action. And if you've ever sat in these games, you know players are constantly talking about them, and adjusting their play, often in counterintuitive ways. How do we adjust strategically, if at all? Doug Hull is on the podcast this week to break it down.
View Red Chip Poker in the directory →
---
Episode 207: Nikolai Yakovenko on AI and Poker
Nikolai Yakovenko, poker player and computer scientist, returns to the podcast (he first appeared on Episode 155) to talk about recent advances in Artificial Intelligence, particularly with regard to poker.
View Thinking Poker in the directory →
---
Top Pair Episode 283, March 25, 2017
Robbie Goes "All In" As A Fulltime Poker Media Person / Journalist Riding The Rail Long Distance With A Home Game Player In A Big Event Eli Elezra's New Bio – Can't Wait To Read It – Don't Want To Learn Hebrew Heading To Florida To Cover The WPT – Just Another Day @ The Office Spin The Wheel – Play A Mixed Game – Here's The Instructions Throwin Around $100 Dollar Bills At A Home Game
View Top Pair Poker Podcast in the directory →
---
Postflop Poker Podcast – Episode 31 – Strong Drawing Hands (14+ outs)
Captain Merv leads us from his menagerie through an episode dedicated to the theme of strong draws. The team cover off 3 hands of stratchat and Mike warns us all of the dangers of canine lingerie larceny.
View Postflop Poker Podcast in the directory →
---
Ante Up Poker Cruise
Chris flies solo aboard the Ante Up Poker Cruise without Scott and interviews our PRM Ramze, who will be our Cuba guide in August.
View Ante Up! Pokercast in the directory →
---
108 – Mike on the upswing
We are having Mike telling us about his latest upswing and all the games he has played lately. Either online or cash games, he's been at the top of his game. We also touch upon other subjects such as bitcoin and how radical it has changed its values and how Mike has quite a backlash when he live streamed his heads up game.