This Week in Poker Podcasts
The latest from the Pokerfuse Poker Podcast Directory.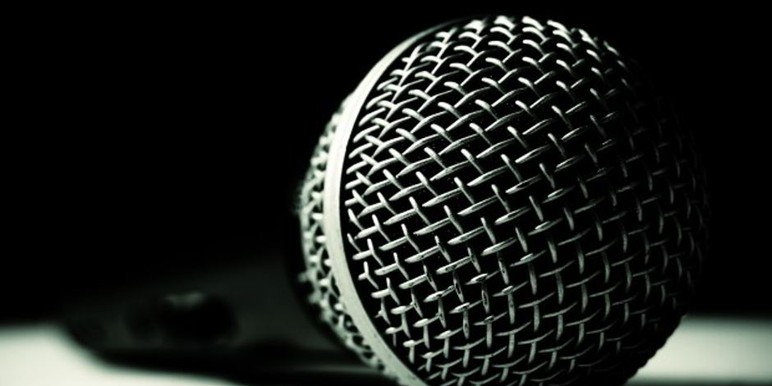 March 31st, 2017 –
WSOP

Preview and Hand Analysis with bigdogpckt5s

On this episode of the Tournament Poker Edge Podcast we are joined by bigdogpckt5s to talk about his new project PPIPoker.net, a preview of our plans for the World Series of Poker and we review some hands from the TPE forum.

View The Tournament Poker Edge Podcast in the directory →
---
PokerNews Podcast Episode #438: Getting to Know Cate Hall
Cate Hall joins Matthew Parvis and Sarah Herring to discuss her recent grudge match with Mike Dentale, how she found her way into poker, the Twitter conundrum and more.
View PokerNews Podcast in the directory →
---
058 Jon "apestyles" Van Fleet On The Mindset of a Long-Term
MTT

Crusher

In This Week's Episode: Jon "Apestyles" Van Fleet has been one of the most successful and profitable online tournament players of the last decade. With $8,000,000 in lifetime cashes, he's won some of online poker's toughest tournaments, including Pokerstars' $1,050 Super Tuesday and Sunday Grand, and he has the highest average cash of the top 20 players on Pocket 5s' all-time earnings leaderboard. His most recent achievement, in January, was the largest Triple Crown recorded by Pocket 5s since 2013, featuring wins in the 888 Super XL High Roller and the Party Poker Super High Roller.

Jon credits his success to staying a student of the game, constantly adjusting, not being afraid to try new strategies, and prioritizing mental/physical health alongside study. He's a contributing instructor on Cardrunners, a co-author (with Rizen and Pearljammer) of the book Winning Poker Tournaments One Hand at a Time, and has worked with hundreds of students as an online MTT coach since 2011.

In This Episode You'll Learn: How keeping a daily poker journal allowed Jon to discover a huge mindset leak. Jon's "study prescription" for Adrienne. The great thing about downswings. Why you should be ruthless on the tables even if that's not your personality in real life. The inverted relationship between the amount of alcohol Jon drank daily and how much he won at the tables. How playing poker for a living gave Jon the freedom to give back in areas that were important to him  Links: Jon Van Fleet: Twitter PocketFives Profile Cardrunners Profile Adrienne Rowsome: Watch and Subscribe to Adrienne's Twitch Channel Twitter Facebook

View The Mindset Advantage Podcast in the directory →
---
Pokercast 454 – Tilting with Tommy Angelo
This week on the Pokercast: We are joined by 2+2 member #4, author and coach Tommy Angelo! First off Boston has done us well again, and Bill Perkins is involved in another weight loss bet. In the news: Stars parting with Ronaldo & Neymar? Matt Savage to run a "social experiment tournament", SCOOP schedule announced and more.
We are then joined by Tommy Angelo to talk about dealing with tilt, mindfulness and mental game. Tommy's new book is called "Painless Poker" and it's available now. After Tommy we've got favourite things and then we open up the Mailbag. We answer some strat questions, read an amazing degen story and Terrence gets needled before we shut it down.
View 2+2 PokerCast in the directory →
---
Episode 208: Michael Bowling of CPRG
Michael Bowling of the University of Alberta Computer Poker Research Group, who has previously appeared on Episode 79 and on Episode 110 after "essentially" solving Heads Up Limit Hold 'Em, returns to discuss the group's latest work creating an AI that it claims can beat top human players at the far more complex game of No Limit Hold 'Em. Can it? Join us Wednesday at 5PM Eastern on Twitch to find out as Nate and Andrew battle in real time against DeepStack.

View Thinking Poker in the directory →
---
Triple Barrel Bluffs
The triple barrel bluff is one of the most feared moves in poker. They're feared by players that face them, and they're feared by many players who are too intimidated or uninformed to make them. On this week's podcast, Mike Gano breaks down the myriad strategic concepts that come together to make emptying the clip on the river a profitable move. Listen up and you'll know when and how players are triple barrel bluffing to their advantage.
View Red Chip Poker in the directory →
---
The Bernard Lee Poker Show 03-28-17 with Guest Mike Leah
WPT Bracelet winner Mike Leah is Bernard Lee's guest. 
View Bernard Lee Poker Show in the directory →
---
Chris is back!
Chris returns from a successful Ante Up Poker Cruise and has some stories to share!
View Ante Up! Pokercast in the directory →
---
Druff & Friends Show – 03/29/17 – Vegas Strip 911
Two separate major crimes plague Vegas strip over the weekend. Phil Hellmuth shares some gossip about Tom Dwan. Las Vegas Raiders will be a reality by 2019. Pokerstars fires Ronaldo, Neymar Jr as they change marketing focus. Tony G banned from Russia. Garden State Super Series on Party Borgata New Jersey continues to be a failure.
Was an AI used to catch investment bankers doing insider trading through fake poker game? Wells Fargo settles class action lawsuit for $111 million. Telemarketing scams, and how to handle them. Druff's talks of confrontation in 1998 with airline stewardess over bathroom usage. Will Phil Galfond's site ever go up? khalwat and Larry Laffer co-host.
View Poker Fraud Alert in the directory →
---
Poker Advocacy Mar 28 2017 show
On this week's Poker Advocacy with Rich Muny webcast, gaming tax expert and poker activist Russell Fox will joined Rich for a discussion on taxes, poker and poker activism.
View Poker Advocacy with Rich Muny in the directory →
---
119 – Marc Alioto, Derek 'Killingbird' Tenbusch, Mike Sneideman
This week, Mike and I are bringing you Marc and KB. It's the first time we've had them on at the same time and we've had a blast discussing not only poker, but also bitcoin and beer tasting.